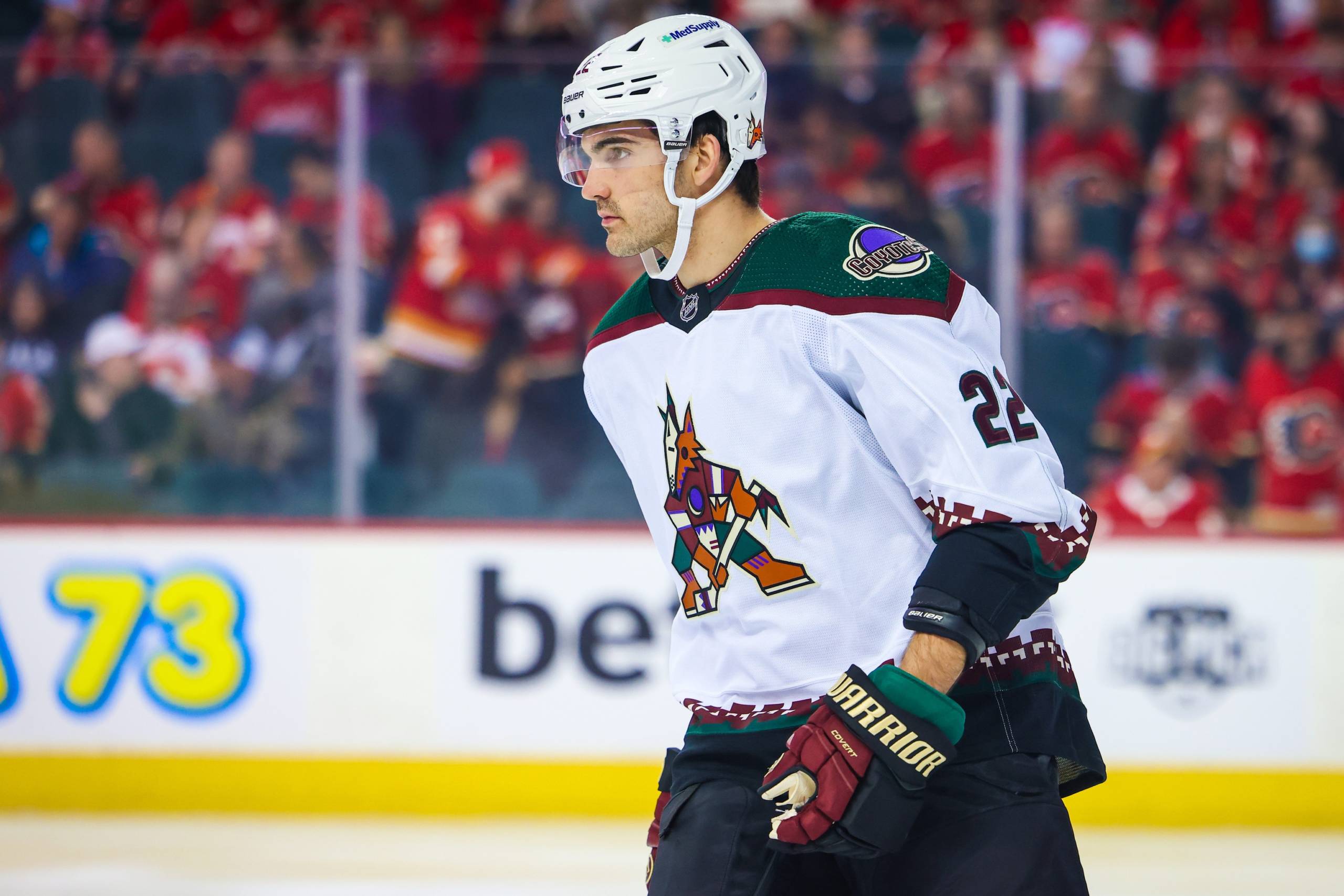 The Minnesota Wild waived Alexander Khovanov on Sunday morning, severing ties with the Russian prospect. On the one hand, it's a pretty shocking development. They drafted the 22-year-old in 2018. Just one year ago, Mitch Brown of EP Rinkside ranked him fourth among a deep Wild organization.
It's not a major surprise if you've followed the Khovanov Saga closely, which 10K Rinks has in-depth. The winger didn't get to the United States because of visa problems and missed the NHL and AHL training camp. Once he got there, he was out of shape, which Iowa Wild coach Tim Army called out at the end of the year.
We don't know what prompted Minnesota to waive him Sunday. Perhaps they got reports he wasn't taking his fitness seriously. Maybe he informed the club he wouldn't return to Iowa. They might have simply decided they weren't giving out a second chance.
It's definitely not the first time that's happened. Khovanov is the third mid-tier prospect Minnesota's parted with in the past calendar year. Reports over the Wild's displeasure with Brennan Menell jumping to the KHL during the pandemic came to fruition last July 28. The Wild swapped Menell to the Toronto Maple Leafs for only a seventh-round draft pick.
Menell was coming off a strong year in the KHL, and he seemed ready to try for a role on the Wild's depleted right side of their defense. Instead, they cut bait on the 24-year-old and went with veterans Jon Merrill and Jordie Benn.
Then Minnesota shipped Jack McBain, another 2018 third-rounder, to the Arizona Coyotes at the trade deadline. In this case, McBain seemed to make the decision for Minnesota by being unwilling to sign with the club that drafted him. After the trade, Bill Guerin summed up the mentality that defines his moves at both the minor and major leagues. "If somebody doesn't want to be here," he said, "we have no problem moving on."
That's simply it. Menell wasn't happy with his future outlook. Instead of giving him a chance, they cut bait. We don't know what Minnesota did or didn't say to sell McBain on the organization. Judging by the team's approach with other prospects, it's hard to believe Guerin promised a certain role to the Boston College star. No problem if he didn't like it. Enjoy Arizona. Khovanov didn't get with the program last year, and the Wild had no problem losing him. No second chance.
Any of these moves are justifiable in isolation. Was Menell going to power past Jared Spurgeon, Matt Dumba, and Calen Addison on the depth chart? Probably not. Was a second-round pick more valuable than McBain? Hunter Haight will determine that. With prospects Vladislav Firstov, Sam Hentges, and perhaps Pavel Novák competing for minutes in Iowa, why give them to Khovanov if he won't take his career seriously?
Add it up, though, and the Wild just lost two reasonably fine prospects. At the very least, Khovanov leaving the system means they're a less talented prospect pool than they were Friday.
Fans love Guerin for his brash bravado and active, vocal dedication to changing the Wild's culture. His there's the door mentality is certainly a part of that, and it plays well to fans. In fairness, the Wild have never had a winning culture, so for all we really know, maybe that is the right path. And as long as Judd Brackett can pump elite talent into the organization, Minnesota may not miss the Menells, McBains, and Khovanovs of the world.
But Guerin's itchy finger above the waivers button also has plenty of opportunity to burn him. Menell's already on his third organization, so maybe not him. McBain showed decently in 150 minutes, but it's way too early to call. Still, they got a decent asset for a firmly bottom-six prospect.
If he can ever figure it out, Khovanov's upside definitely gives the potential for another team to benefit. It's no sure thing Khovanov will mature, but if he can respond to his wake-up call, he has elite puck skills and a strong shot. If a team can snag him as a middle-six forward for free, it will because the Wild weren't able to get through to him.
Again, maybe that's the price you pay to build a winning culture. But how easy should Minnesota want to make it for people to engineer their way out? Fans saw something similar play out with Cam Talbot. Guerin tried to wield the hammer of having him under contract, but it's hard to do that when everyone else who isn't with the program gets shipped out immediately.
Contrast that to the St. Louis Blues' handling of Vladimir Tarasenko, who's had an open trade request for a year. His unhappiness didn't stop him from a 34-goal, 82-point season.
Back to the prospects, though. Even if these moves to shed tiny bits of talent aren't impactful in themselves, will they add up? Are the Wild going to jettison an unhappy prospect or two every year prematurely? If so, this is going to burn Minnesota eventually. It may be the price of Guerin's culture, but that doesn't make it an exchange without drawbacks.