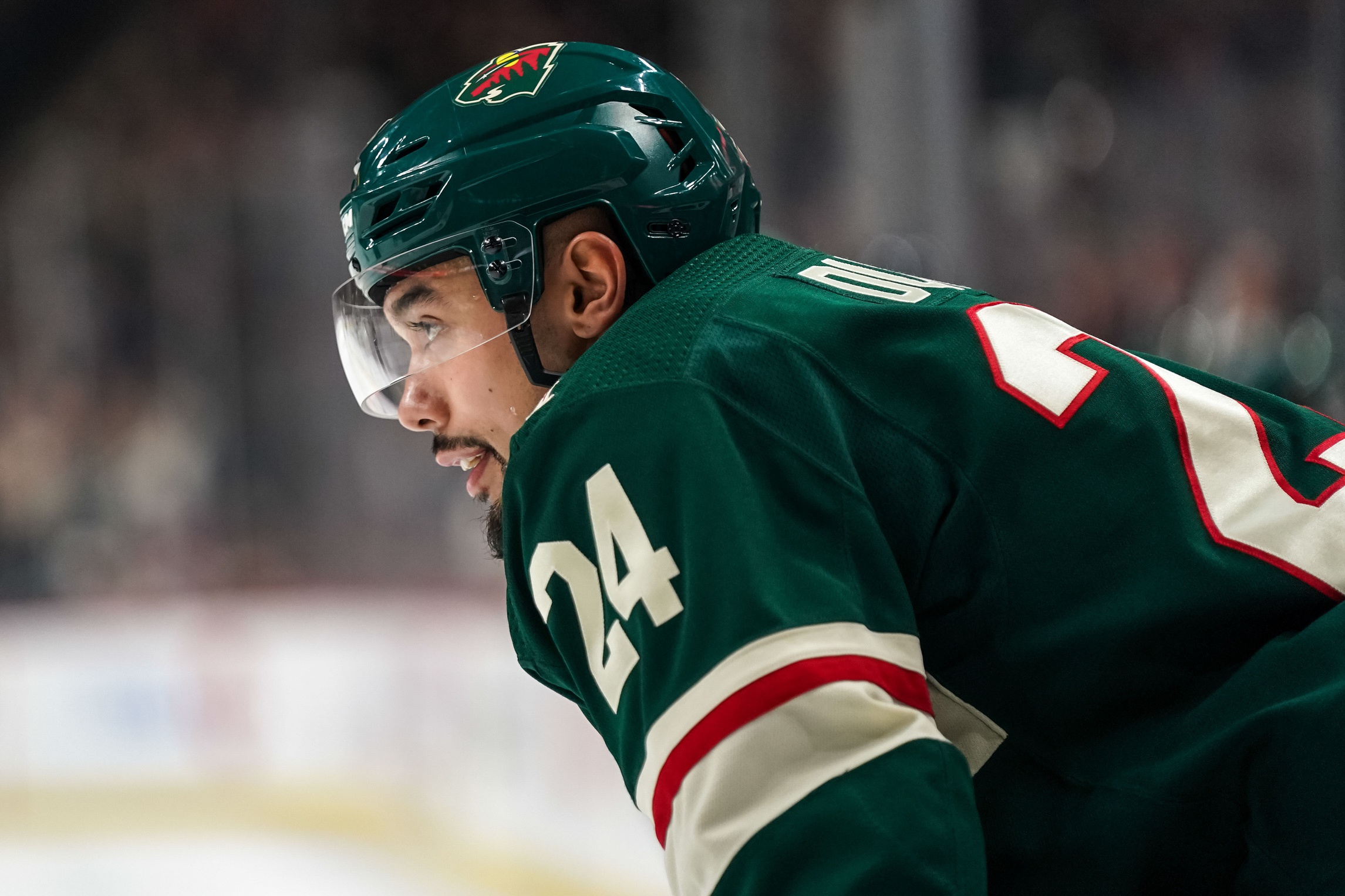 Just speak the words "Expansion Draft" to a Minnesota Wild fan, media person, or member of the front-office personnel, and you're bound to induce an acute form of heartburn. The Vegas Expansion Draft was not that long ago, and the scab over that wound remains. Imagine if Chuck Fletcher played the draft differently. What if they allowed Vegas to pluck Eric Staal, Jonas Brodin, Matt Dumba, or Marco Scandella? What if the Wild didn't sweeten the pot with Alex Tuch? Those hypotheticals aren't going to be answered this time around, either.
However, now that the Stanley Cup has been awarded, the NHL is fully into Expansion Draft mode. It has come in a hurry. By Saturday, July 17th, the rosters of each of the NHL franchises will freeze. These will be the rosters on which teams will base their protection lists, which they will submit to the league office. That means that each team has the ability to make trades and signings of their own restricted and unrestricted free agents up until 2 p.m. Central time when the freeze is enacted.
For the Wild, questions surround defensemen Carson Soucy and Dumba as well as the goaltender situation. Four years later and the Expansion Draft won't be any kinder to Minnesota. It's like piling a couple of habaneros onto your heartburn. But the Wild can improve their situation this time around, even if only slightly. A player will be taken, but it would lessen the blow if they lose a player like soon-to-be 27-year-old Soucy rather than one of the few valuable trade chips (like Dumba) for nothing.
Four years ago, the Wild didn't make a meaningful trade before the roster freeze. Few teams made any trades at all. The Calgary Flames acquired goaltender Mike Smith, and the Buffalo Sabres added Nathan Beaulieu, but the trade talk was mostly noise that year. Trading Tyler Graovac to the Washington Capitals didn't impact Minnesota's protection list one iota.
There was a reason for the lack of moves, though. According to TSN's Bob MacKenzie, the inaugural GM of the Golden Knights, George McPhee, notified the rest of the league that "if VGK did deal with a team, VGK insisted that team not to do any other deals that could harm VGK." This mandate, or "pledge" as it has been dubbed, had gummed up any potential trades with as many as 15 teams, or half the league. 
The issue is that trades needed to happen then. Many teams were up against the salary cap at that time, just like they are now. And in 2017, the cap was set at $75 million. That was in a year that didn't feel the effects of a global pandemic and a stagnant salary cap -- not just for this season, but for at least the next three seasons.
There's a lot of chatter about how GMs have learned from their mistakes in the Vegas Expansion Draft. However, if they let Ron Francis hold them over a barrel on side deals the way McPhee was able to, then they've learned nothing. At this point, there doesn't seem to be any sort of pledge. Even if there was, GMs shouldn't get so preoccupied with Seattle. Instead, worry about what is best for their team. 
At least, that's how Bill Guerin should be operating. If Francis has put in a pledge, Guerin has to call his bluff. He cannot be afraid to make trades that include players Seattle can take. If it comes down to the Wild having to give up Ryan Hartman or Soucy, or even Kaapo Kahkonen, Guerin will have navigated expansion immeasurably better than his predecessors. If the Wild are afraid of losing Dumba in an Expansion Draft selection, then the smart thing to do is trade him before he can be lost for nothing.
Dumba should be traded if it means swinging an ancillary deal to protect them from Guerin having to potentially give up more later. The idea of trading Tuch to Vegas so that the Golden Knights picked Erik Haula was not inherently a bad one. Chuck Fletcher clearly valued having a strong top four in the defense, and Minnesota would not have had an answer up the middle if they lost Staal. The issue was that the Wild made the deal without knowing what they had in Tuch. 
Minnesota only gave Tuch a six-game tryout in the NHL. If history repeats itself, could that mean that Matt Boldy gets moved without the Wild ever seeing him in the NHL? It would be smart for Guerin to avoid that mess this time around.
The Wild can change their undesirable path in the Expansion Draft by making trades this week before the roster freeze. The question is, does Guerin have the gumption to pull the trigger on a trade to accomplish it?