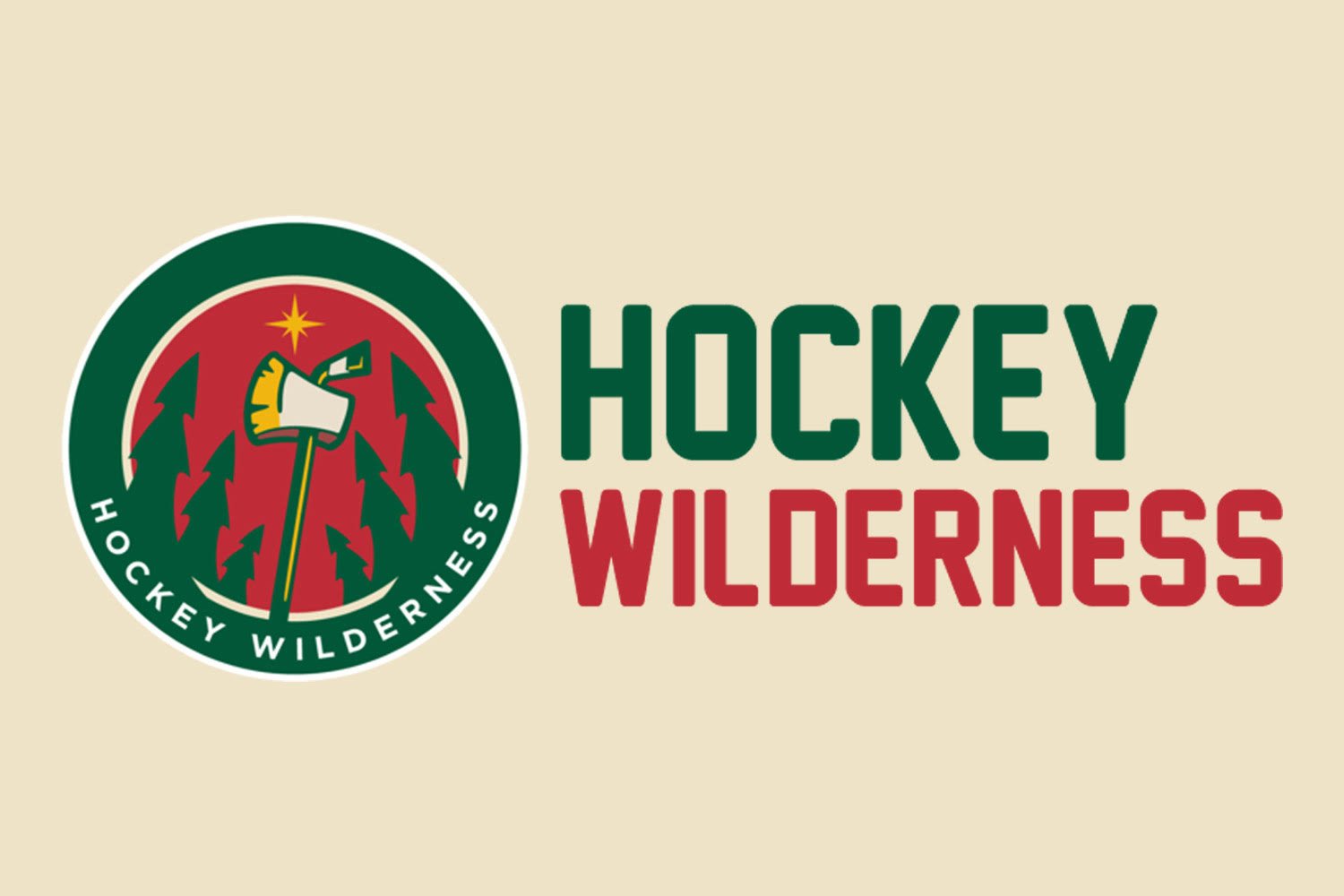 Training camp is quickly approaching. With not a whole lot of turnover happening with the team heading into the season, it's looking like the Minnesota Wild's roster is more or less set, and the established players are locked into their places.
But what if they're not? What if the camp battles are more dramatic than we're anticipating and someone pushes their way into the lineup, or at the very least to the top of the list of names to be called up when the first injury of the season inevitably strikes. In short, who on the Iowa Wild should fans have their eyes on?
The first couple on our list feel obvious. Luke Kunin and Jordan Greenway both spent time with Minnesota last season, with Kunin getting in for 49 games, and Greenway playing just about the full season there, but both also spent some time with Iowa as well, and were sent down to help with their playoff push. Fans can feel pretty comfortable penciling them into the final roster compiled at the close of camp, but as some sources like Capfriendly have them both listed as non-roster forwards at present which groups them with the other prospects and Iowa depth signings, we should at least include a note about them in this one. Anything can happen, of course, but it seems they've both pretty well played themselves into roles with Minnesota. Just had to get that out of the way.
But it's not as though these are the only two young players who are or have been knocking at the door. They might be the closest, but there remains a group behind them who had solid 2018-19 seasons for the Iowa Wild, and may well be worth keeping an eye on.
The first player that really stands out is Brennan Menell. After a respectable enough rookie season with the team, which saw him record 25 points in 72 games, Menell came in and brought a much more impressive sophomore campaign. He nearly doubled his points total from the previous season, recording 44 points in 70 games. His goal scoring was down (he only recorded two this past season, while he scored eight in 2017-18), but it's a pretty marked improvement. And scoring at a bit over half of a point per game in one's second season in the AHL is impressive on its own, and stands out even more when it's done by a defenseman. The drop-off in goal scoring is a bit concerning, but we can't write off the overall improvement, and if Menell keeps building on that performance, he may well vault himself to the top of an injury call-up list.
Iowa also had a few forwards whose 2018-19 seasons may have formed foundations for future call-up considerations. Each of Dmitry Sokolov (60 games played, 16 goals, 30 points), Mason Shaw (76 games played, eight goals, 33 points), and Will Bitten (63 games played, 13 goals, 29 points), were all hovering at or just under a scoring pace of half a point per game last season and all found themselves in the top 10 in scoring on the team. Those aren't numbers that have them positively breaking down the door for an NHL job right now, but they're pretty good for a group of players in their first full seasons with the team. And it's worth keeping an eye on if and how they're able to build on those starts.
And, finally, let's take a moment to talk about goaltenders! Well, just one goaltender. Kaapo Kahkonen had himself a pretty solid season last year as well. His rookie season saw him finish out with a .908 save percentage across 35 games played, which, while not exactly a world-burning figure, is respectable enough considering the context. It's a fine foundation for him to build on, and if he's able to keep improving with more reps, he may well play himself into a future role with the team. He may not be competing for a spot out of camp, but if he can keep this sound performance up, if an injury occurs to Devan Dubnyk or Alex Stalock, Minnesota can feel more comfortable about calling him up, rather than scrambling to make a trade or picking a netminder up on waivers. 
Like the rest of this group, the pressure isn't on for these players to be lights-out in camp and prove that they're ready for the NHL right now, because Minnesota doesn't need them to be. We're focusing on development still, and keeping an eye on how they continue to progress.