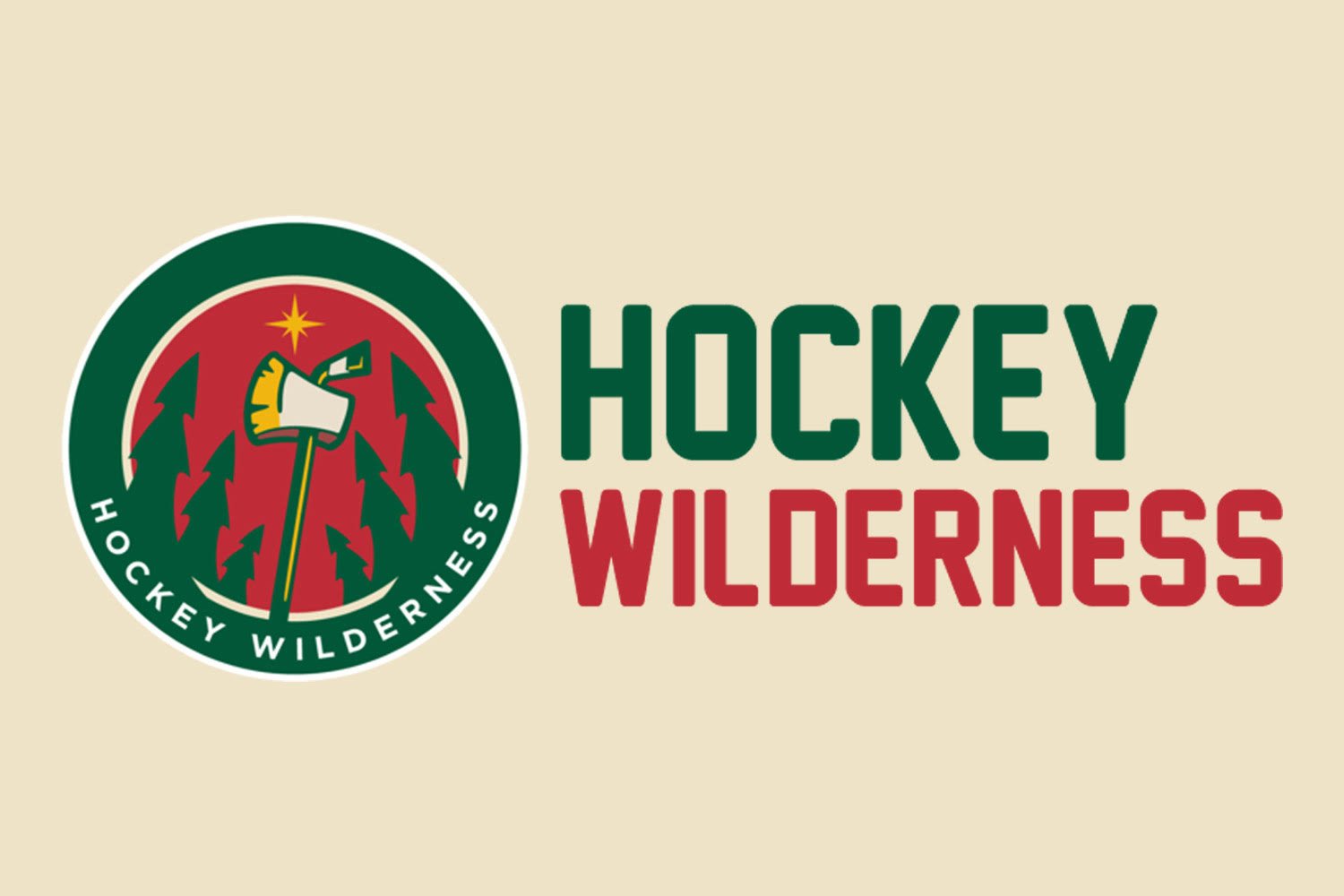 Calen Addison is in an awkward position. The Minnesota Wild prospect was able to make his NHL debut last season during the weird COVID-riddled campaign but is now set on the backburner, trying extremely hard to make a spot in the lineup after an offseason where the team signed four free agent defenseman.
Especially when veteran defender Jordie Benn was inked to a contract late into the summer, all eyes were solely placed on how Addison felt having yet another hurdle to jump over to make one of the six spots available.
But at least the rookie didn't look at things like the rest of the Minnesota fan base.
"I don't really look at things like that," Addison said in his postgame availability after Friday's rookie showcase. Everyone comes in fighting for a spot, nobody ever has a guaranteed spot. Rosters are always changing, lineups are always changing. It doesn't matter what age you are; whether you're 21 or 35, everyone comes in trying to earn it, so I don't really look too much into those things. I just come in to show them what I got and give myself the best chance."
That's all he can do really. Since at this point, there is a significant wall ahead of him for Addison to climb over. The top-four defenseman of newcomer Alex Goligoski, Jared Spurgeon, Jonas Brodin, and Matt Dumba, has been cemented, and along with Dmitry Kulikov and Jon Merrill as defense-first options for the bottom pairing, Benn has been added to the mix. That's a lot of NHL experience to try and yell over to try and get noticed and claim that spot.
But at least he was able to get those first games, albeit with no fans.
"Everyone dreams of their NHL debut," Addison said. "It was still just as special as I'm sure as any other NHL debut, but to have no fans for those first three games was super weird. Obviously something nobody wants to do is play in front of no fans, but at the end of the day it's still an NHL game and it's still a dream come true for me and my family.
"It's extra exciting this year. After getting the taste last year, throughout the regular season a little bit, and you know obviously in the three biggest games of the season is something I am never going to forget, personally. I just want to come in here and make a good impression. Be a good guy on and off the ice and kind of lead by example.
With that experience behind him, he's able to be the more experienced guy currently in the locker room full of younger prospects that are fresh off their draft day. And Addison has taken that and really appreciated where he was before and how he felt.
"That's probably the biggest difference I notice. Coming in at 18, 19, you're a little bit timid, you're kind of quiet, you're scared to mess up out there; those sort of things are thoughts in your head," he said. "I think as the years go on, and you get closer with the guys, closer with the teammates, and you start to play more and get more experience, you get more confidence coming in. I think you're just more loose on a day-to-day basis, you can just focus on what is going to get you to the next level and give you the best chance to succeed.
"Now the expectations are at a new level for myself...I came in years before sort of expecting to go back [to junior] or get sent down or what not, but now the expectations are high for myself, to come in and try and make this team. That's really all I'm here for, to try and make it and show them what I got."
It's going to be Iowa or Minnesota and that's it. Whether or not you think he should be given a spot in the lineup when the Wild open their season on Oct. 15 is just an opinion, but what we are all concerned about is that Addison cut his insanely slick mullet.
"Got home and was kind of sick of the long hair, it was making me too hot. And I just said 'let's cut it off,' so just going with a new look right now."
Okay, we forgive you.
The Wild rookie continue their showcase against the Chicago Blackhawks on Sunday. Puck drop is at 1:00 p.m.