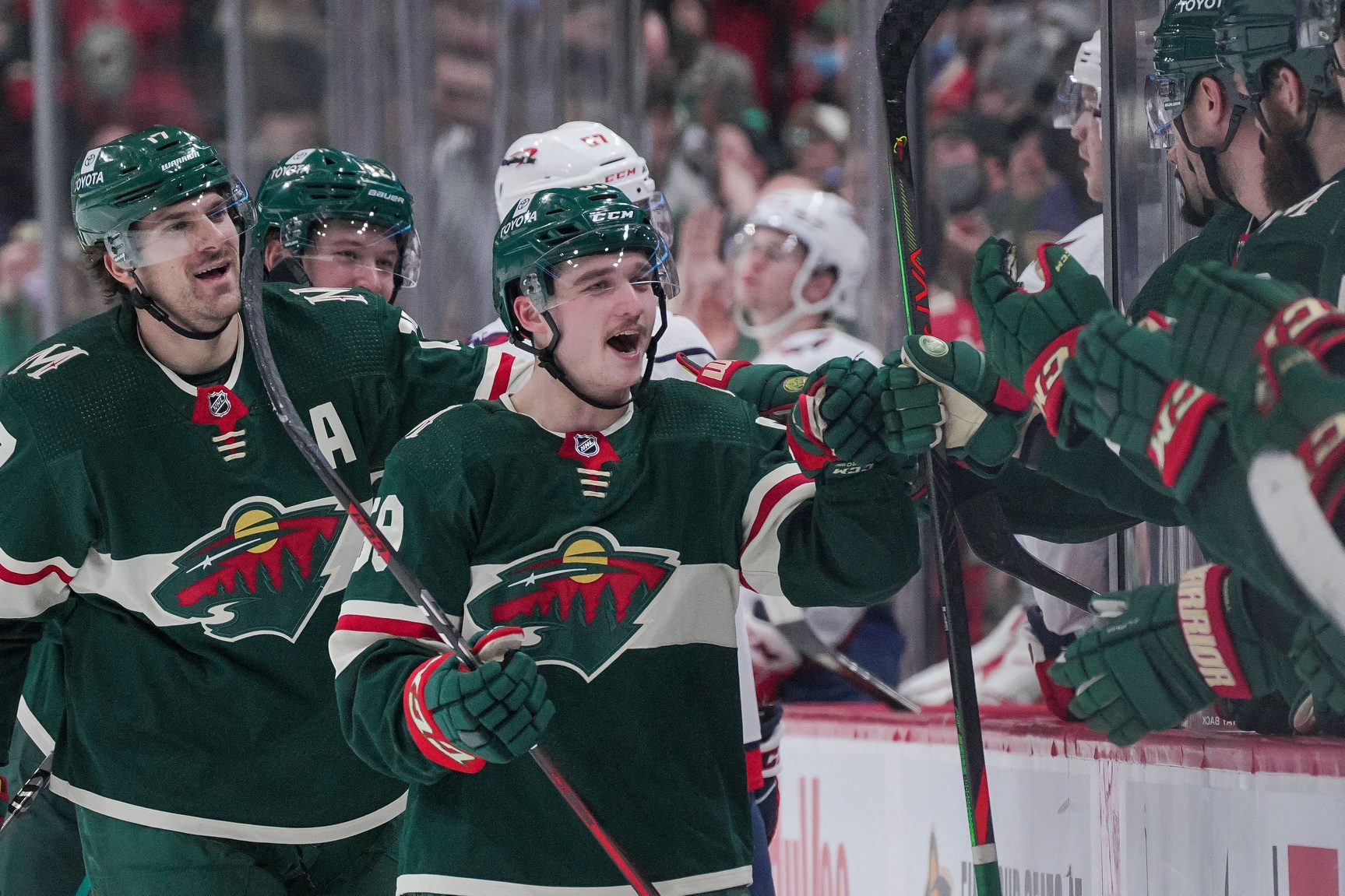 The last time Minnesota Wild had sky-high hopes for a prospect pool, it was for a quartet of 2010 draftees. Nino Niederreiter, Charlie Coyle, Mikael Granlund, and Jason Zucker comprised Minnesota's promising young nucleus. Then-general manager Chuck Fletcher hoped that at least one of the four would blossom into a true game-breaker who would take the Wild from fringe playoff team to bona fide Stanley Cup contender. All four would carve out respectable careers for themselves, even if they never reached their full potential with the Wild.
That's why Paul Fenton traded Coyle, Niederreiter, and Granlund in his lone season as Wild GM. Fenton gets a lot of (deserved) flack for the returns on Coyle and Niederreiter. But at least hindsight has been kind to him on the Granlund for Kevin Fiala trade. That left Zucker as the lone member of the 2010 class when Bill Guerin replaced Fenton the following August. However, Zucker wasn't long for Minnesota. Guerin dealt him to the Pittsburgh Penguins in his first big trade.
Thankfully for the Wild, Guerin netted a healthy return in the Zucker trade. The package included Alex Galchenyuk, Calen Addison, and a first-round pick that eventually became Carson Lambos. Galchenyuk's stint in Minnesota was brief, and Lambos is only six months removed from being drafted, but Wild fans have gotten their first taste of the Addison experience. With all the injuries to the blueline this season, Minnesota called upon Addison to play valuable minutes for Dean Evason's club. His performance was impressive, but with Jared Spurgeon back from injury and Jonas Brodin inching closer to a return, the Wild have sent Addison back to Iowa.
Addison played six consecutive games before Spurgeon returned on Saturday night. The win in Chicago was perhaps Addison's best game in a Wild uniform. He tallied an assist and chased Marc-André Fleury with a lovely slapshot goal.
However, Evason and his staff prefer the veteran Jordie Benn as the seventh defenseman. Spurgeon and Addison are undersized, right-shot, power-play quarterbacks. It seems like there isn't much need to play both in their minds. Benn also has the stay-at-home style that temporary D-partner Matt Dumba has become used to with Brodin. With over 500 NHL games under his belt, he fits the "experience" bill that is sought after by coaches and executives alike. The question then becomes, at what point does raw talent and ability outweigh experience?
Addison is more talented offensively than Benn. Not only does Addison have more points (3) than Benn (2) in less than half the games played, but he quarterbacked the top power-play unit and got 6-on-5 ice time while filling in. In his sheltered even-strength ice time, Addison has been more impressive than Benn in nearly every measurable category.

These two players stand at opposite sides of the possession stats spectrum. Per Natural Stat Trick, Addison leads all Wild defenders (minimum 50 minutes) with a 63.81% expected goals rate at even strength. Benn is last on the team with an expected goals rate of 44.48%. Keep in mind that all these numbers are at even strength and aren't accounting for either's special teams usage.

Addison has played significantly less than Benn and plays an entirely different role. But the numbers don't lie, and the Wild are a better team without Jordie Benn on the ice. Benn has a ton of experience and had some relatively impressive seasons throughout his career. But is he really a guy the Wild will want to lean on down the stretch? Addison has a chance to be a mainstay on the blue line for years to come. He fully deserves the chance to continue playing with the big club.
And even if he does play the same role as Spurgeon, that's not necessarily a bad thing. A gifted puck-mover with the offensive prowess to jump into the play and score is never a bad quality to have, especially if the alternative is playing a guy who can't do those things. Besides, if Addison is a part of the long-term outlook of this team, won't he and Spurgeon eventually have to play together?
Brodin will be back soon, and presumably, neither Addison nor Benn will be playing. In the meantime, Addison has fully earned the right to get some more games under his belt. Rookie or not, Addison has shown that he's a better play-driver and has significantly more upside than Benn. His offensive and defensive performance have been much stronger. Perhaps most importantly, Addison is the future of this club, and Benn is not. It's time for Evason in the Wild to place the trust in Addison that they're currently — and perhaps misguidedly — putting in Benn.