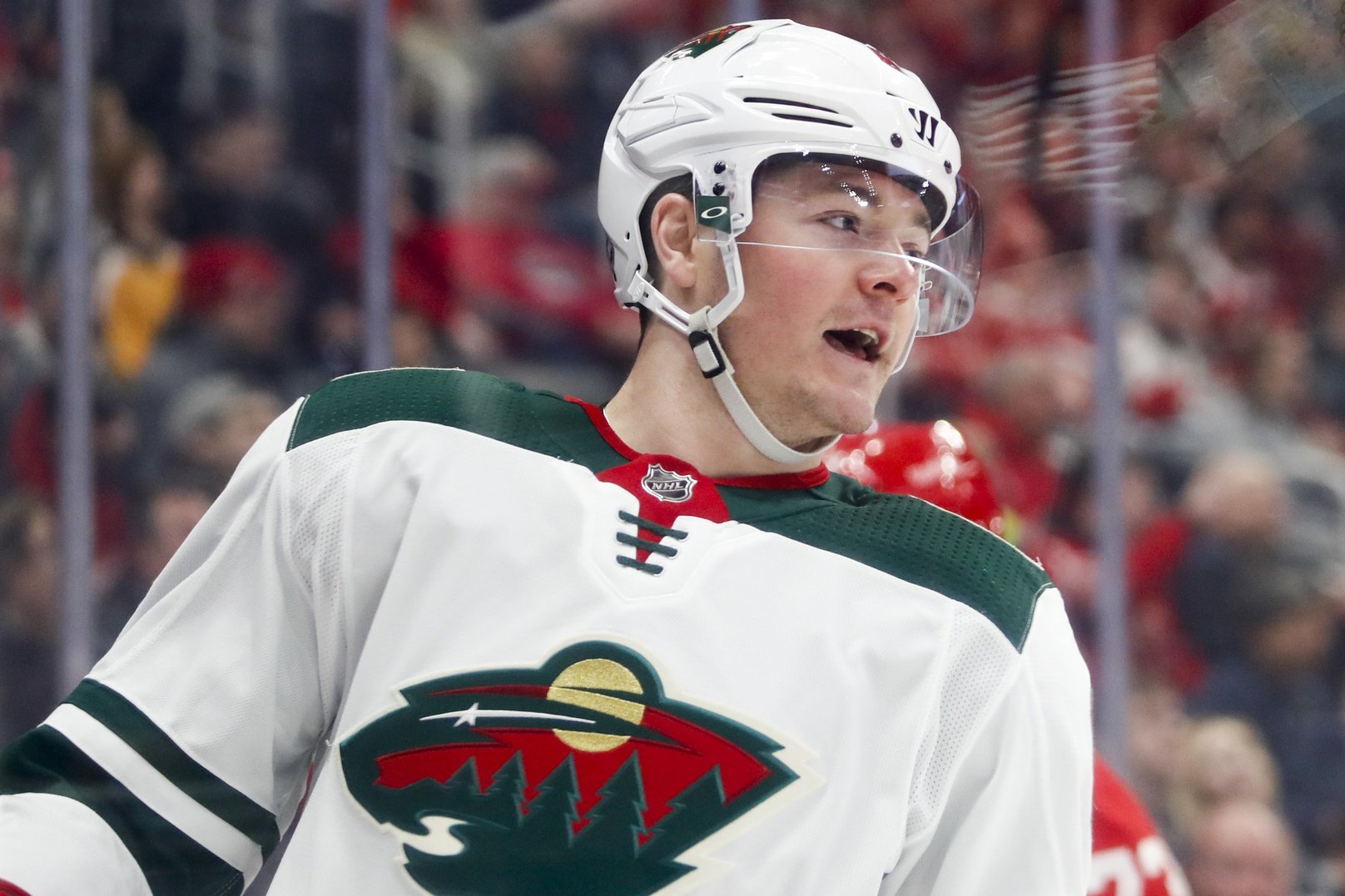 Minnesota Wild general manager Bill Guerin's actions on the eve of the draft tell us that he hired Judd Bracket to run the draft table so he didn't have to. On a day that most GMs are going over draft boards and hearing final words from top scouts, Guerin was busy working the phones. The Wild announced that they have traded both goaltender Devan Dubnyk and forward Ryan Donato to the San Jose Sharks in separate transactions for future draft picks.
Dubnyk was a long-time Wild player, having been acquired in a desperate move by Chuck Fletcher in January of 2015. Donato, on the other hand, was acquired by Paul Fenton in the Charlie Coyle trade in 2019. He was productive right away, tallying 16 points in the final 22 games of season.
Both players are at very different points in their careers. Dubnyk struggled last year-plus, clearly on the downside of his playing career. Donato had difficulty breaking into the top two scoring lines, and found himself next to Mikko Koivu on the fourth line.
A Buyout Without Using a Buyout
Dubnyk's sub-.900 save percentage last season wasn't just a one year blip on the radar. This slide began after his season in which he was fifth in the Vezina Trophy voting. Dubnyk was a Vezina favorite in 2016-17 until a terrible month of March tanked his hopes. Since then, Dubnyk's save percentage began a gradual slide, while his goals against average made an upward trend.
Last year his sub-par play coupled with his contract status made him an easy buyout candidate. At the very least, it made Dubnyk expendable. 
On Monday, the Wild packaged him and a 7th round pick to the Sharks in return for a 2021 5th round selection. Minnesota is also retaining half of Dubnyk's salary. That means that the Wild will retain $2.116 million on the books, but get some cap relief and, more importantly, they don't have to buy him out.
If Guerin had chosen to the buyout option, the Wild would have owed Dubnyk $833,333 during each of the next two seasons. That means $1.667 million in dead money for twice as long.
Guerin orchestrated a move that doesn't incur any lingering money past next season because Dubnyk's contract will expire, and he turned a 7th round pick into a 5th rounder. The Wild don't have any fewer picks for 2022 than they had before, and improved the positioning of the choice. 
The trade of Dubnyk got future assets in return for a player that would have otherwise gummed up money for an extra year. 
The trade also eliminates the unfavorable scenario of the Wild carrying three goalies next season. That last time the Wild had three goalies on the NHL roster, it didn't work out. Niklas Backstrom was no longer a viable option in net; however, he was healthier than Josh Harding. Darcy Kuemper could play, but a single bad goal would get in his head. That scenario played out so poorly that Minnesota ended up dealing for Dubnyk. Now that he is no longer the viable option, they were not about to repeat the same mistake.
Eliminating the LogJam at Wing
Donato is a young forward who seemed to fit well with the next wave of the Wild players. The shooting talent is there, and he shot with a frequency that this team desperately needs. However, he fell out of favor with the two coaches, and he ended his career with the Wild as a fourth liner.
Additionally, the Wild have too many wingers, a problem exacerbated by Fenton's signing of Mats Zuccarello. Minnesota already had Zach Parise's immovable contract on the books, and Kevin Fiala was Fenton's favorite son, so with his emergence Donato wasn't going to unseat him from the top-6 anytime soon. And Jordan Greenway, a homegrown player, continues to get ample opportunity as well. 
The bottom-6 doesn't fit the skill set of Donato. After the Wild returned to play in Edmonton, it appeared that they aren't willing to plug him into a spot that better suits him either. If the Wild were going to play Donato on the fourth line, it would be better to give him a shot on another team.
The Wild were heavy on the wing, and the signing of Zuccarello didn't make any sense for a team in transition. Unfortunately for Donato, he became the roster casualty because of a general manager's mismanagement; unfortunately for the Wild, they never put Donato into a position to succeed. His lack of points depressed Donato's value, and Guerin could only squeeze a 3rd round pick for him in the trade. 
It's a good thing to get something for a player who doesn't fit Guerin's vision for the team. But unlike Dubnyk, who's nearing the end of his career, Donato could still have untapped potential. He could end up being a player who the Wild pulled the plug on too early. 
Stats courtesy of Hockey-Reference.com and contract info courtesy of CapFriendly.com.