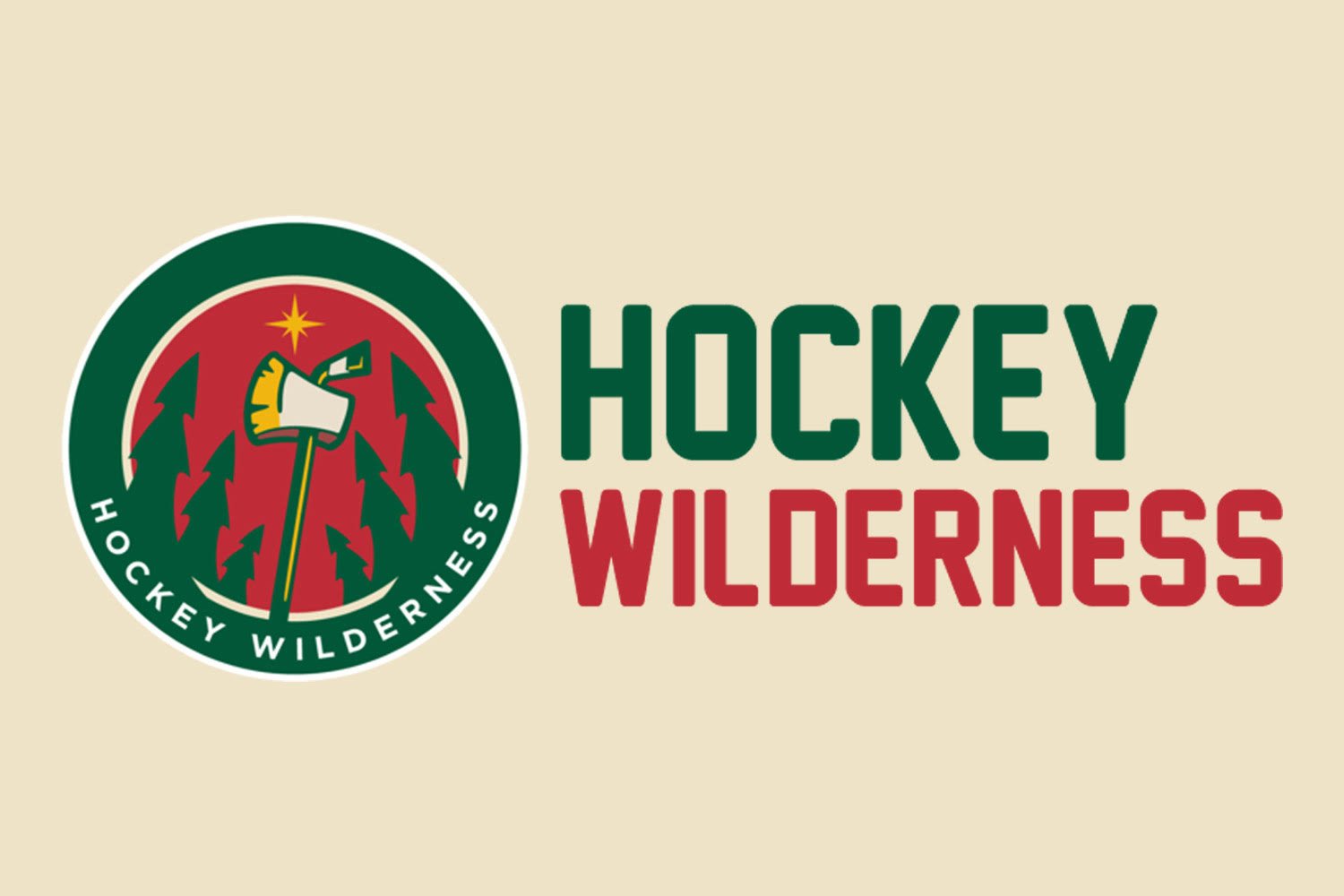 So we know the deals, we know what was exchanged, we've even had a great chance to see at least one of the trade season moves in action for a while now. So lets walk through the trades and examine what they have or might bring to the Wild for the stretch run and potential playoff appearance.
The first of the acquisitions came quite early in the trade season. With the Wild reeling from a gut-wrenching span of games stretching over a seemingly endless storm of despair. The Wild have been simply electric since Dubnyk flew into town on a unicorn firing rainbows from her arse. Since his arrival, Doobie has started in all 20 games the Wild have played. In that stretch the Wild have gone 15-3-2 which has given them points in 17 of 20 games, they have won 14 of those 15 games in regulation and Dubnyk has earned 5 shutouts. Damn!
Dubnyk has all but ensured himself a spot on this roster for the foreseeable future. With him becoming a free agent this summer, Chuck Fletcher will likely not take long after the season is over to try an ink Dubnyk to a deal and retain him for at least another few seasons.
Bergenheim has only played a couple games for the Wild so far, so he has not acclimated himself to the system Mike Yeo has installed on this team. With such a small sample size to go on, we cannot yet determine how this pickup has really helped the Wild. In his 2 games thus far he has yet to register a point and has averaged just 12 minutes of ice time per game. He has also registered 5 shots on goal, 4 hits and 2 blocked shots.
Without much to go on, we have to essentially guess as to what his future holds based on how he has performed in the past. In his 39 games for the Panthers this year he scored 7 goals on 79 shots and piled on 7 assists as well. He is by no means a point producing machine. What Wild fans should get excited about with this guy are his positive possession stats. This season he has sported an even-strength corsi for percentage of 55%. Over his career that number sits around 53.1%. He's a guy who drives possession and that is why you can imagine he was coveted by fans and GM's alike around the league.
With Bergenheim, I think we should all feel this was a good move by GMCF, especially given the relatively reasonable price tag attached to him. Fletcher even managed to bring back a 7th round pick from the Panthers in 2016 as well. With some of our wingers in the infirmary at the moment, Bergenheim can eat up some good minutes and hopefully develop some chemistry with the team and help push the Wild into the playoffs for a deep run. His playoff experience could be key for the Wild. In 23 career playoff games he has scored 12 goals with 5 assists.
At this point, it's yet to be seen on whether or not Fletcher will want to keep this guy around past this season. In my mind, he will likely end up a free agent this summer unless he starts a very exceptional run or shows some serious playoff attributes for the Wild this year. At 31, he still has some tread left on the tires and may be worth at the very least considering keeping around on a short-term deal to see what he can offer.
In the trade that stole the hearts of the league on deadline day, Jordan Leopold will be coming home to Minnesota to fill a vital depth role on the Wild's blue line. That however was not the leading story for the left-shot d-man. What captured the headlines in the trade however was not the player or the teams, but Leopold's 11-year-old daughter Jordyn, who wrote to the Wild asking them to bring her daddy back home. The letter was acquired by KFAN radio personality Paul Allen, who man's the mic from 9 to noon on the station. He wasted no time Monday morning reading the letter on the air. Once the trade was made, the story took on a life of it's own.
It's really heartwarming, although the letter itself likely had little to do with the Wild pulling the trigger on this deal. Leopold's name had been tossed around in recent weeks in connection with the Wild and while the story is super sweat (I dare you to say no to a letter like that), the truth of the matter is that Leopold fills a need for the Wild.
Leopold plays a calm game, and doesn't lose his cool under pressure. He has been good in transition and can push puck out of danger and out of the defensive zone. While he has struggled with some of the bigger NHL forwards, he still has some upside and should find his way into the lineup over some of the guys currently occupying the third pairing. He provides some depth the Wild surely will need down the stretch. Hopefully he can make it work here.
He's a big, power-forward type player who can win a lot of battles in the corners. He's shown at times to have a cannon of a shot but consistency has been his enemy for much of his career. With 568 NHL games under his belt, he has managed 126 goals with 127 assists for 253 points. He's also racked up 510 career penalty minutes. At 27-years-old, it's safe to assume his game doesn't have much more growing left in it. He was highly touted in his draft class but has found his role more as a grinder than anything else and getting outcast to Buffalo had to sting a little bit.
This cost Fletcher a 2nd round pick which we will have hanging over our heads for 2+ seasons. Even giving Stewart the benefit of the doubt in that he has spent over a year with the Sabres now but this still seems like a high price to pay in my opinion. Sure we have a few injuries that have thinned our forward depth, but the acquisition of Bergenheim had me thinking we were set with the forwards. Even if Fletcher were to bring in another forward, sending a 2nd round pick out just seems too much. This is certainly no Leddy for Barker type trade, it won't go down in history as being one of the worst moves GMCF has made, and with free agency coming for Stewart this summer he may not be our problem for long.
Jared Knight was selected in the 2010 NHL draft with the 32nd overall selection. He looked good coming up through his major-junior years but his numbers have started to slide a bit. This was purely a move to give 2 players within different franchises a second chance at a life in hockey. Stanley Cup of Chowder did include Knight in their Top 25 Under 25 last fall, so be sure to check that out for a little more info on the kid.
Zach Phillips has turned into a complete disappointment in Iowa. His skating is sub-par at best and his work ethic has been questioned as well. For these reasons and more, he has found himself a healthy scratch for numerous games with the Iowa Wild this season. When a team that is in the basement in the standing starts scratching you, you have to know things have taken a turn for the worse and your days were numbered.
Knight will become a restricted free agent this summer. I would imagine that Chuck Fletcher would at least like to give the once highly touted prospect who is just 23 a shot to prove himself in a new environment. As stated above, this move was made in the hopes that both players just need a change in scenery to help jump-start their games and get their development back on track. If Knight can turn it around, he may find himself a bottom 6 role on this squad in a year or two.
So that's it Wilderness. Another trade deadline has come and gone. There were some big moves around the league, and some pretty steep prices paid. Chuck Fletcher didn't bite on any of the mega deals and was able to keep the team in tact. Going into this deadline, the goal was to build depth on the Wild's roster. While we did give a lot of draft picks away, the only players packing their bags to leave are Justin Falk and Zach Phillips. After the dust settles, I'm mostly happy about how this all turned out, and how can you not be? With acquiring Devan Dubnyk the Wild have turned what could have been a terrible last couple months to close the season into one of promise and hope for the playoffs. With the new blood already here and more coming to Minnesota today, we should now hopefully have the depth to make a decent run and do some damage in the playoffs.