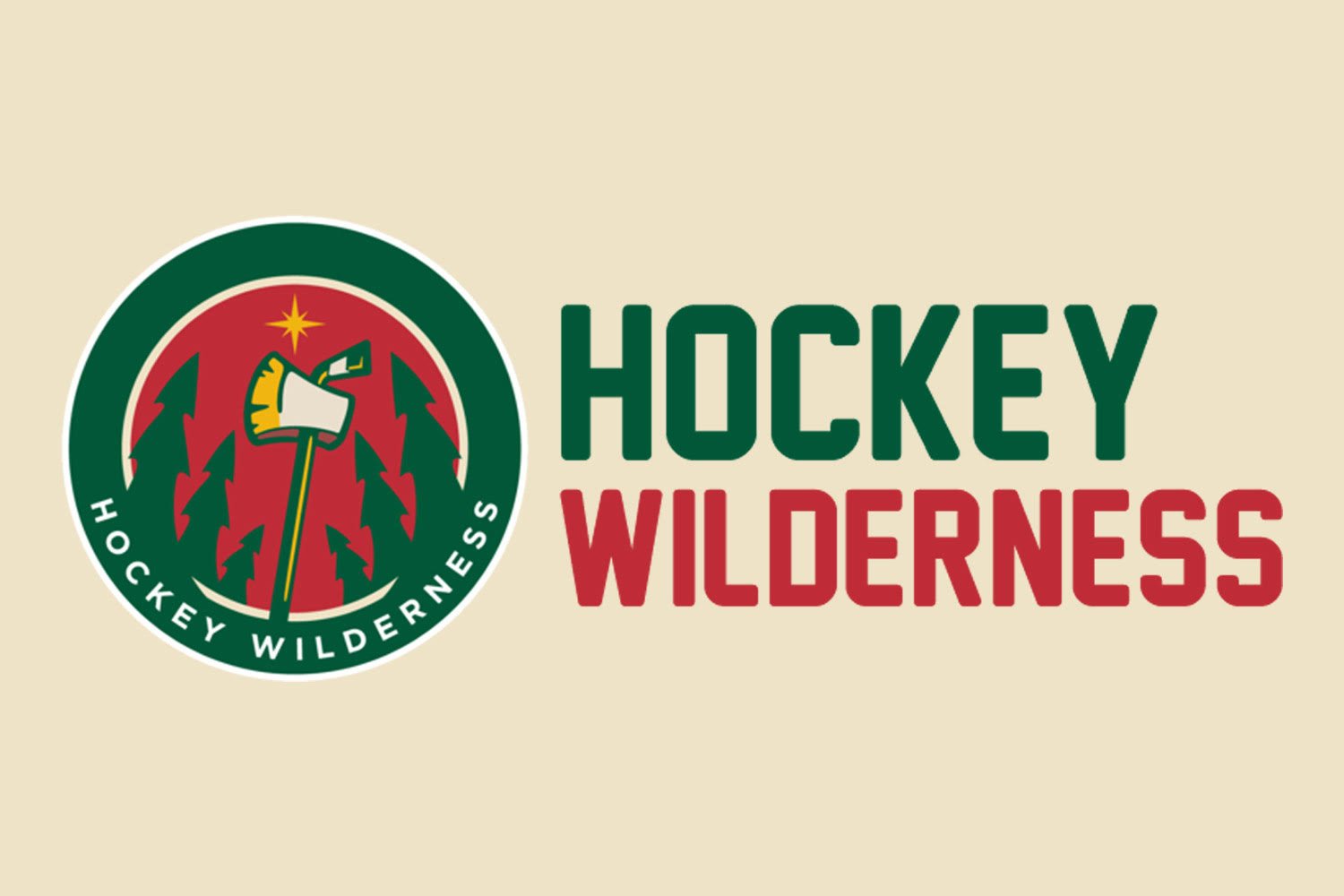 Joel Eriksson Ek deserves the world.
The Minnesota Wild's best center finally got his rightful place on the top line, in between the offensively-gifted Kirill Kaprizov and Mats Zuccarello, after hoards of hoards of online complaints throughout last season as he was pigeon-holed in a more defensive role with Marcus Foligno and Jordan Greenway to suffocate the opposition's top line. Well they can both do that away from each other now.
His defensive game has been talked about enough (maybe) but his surge of counting stats has solidified his role on this team as just so dang good and well-deserving of the opportunity he's being handed through the first three games.
And boy howdy how he took advantage of that opportunity against the Winnipeg Jets on Tuesday.
Eriksson Ek was able to score his first career hat trick and earn just his second three-point game. It was a special night for the 24-year-old centerman, so let's just go goal-by-goal to determine just how damn sick it was.
Firstly, this beauty equalizer in the first period.
On the Wild's second power play opportunity of the game, and after the majority of the first minute waste without any prime scoring opportunites, Eriksson Ek got his chance out of nowhere. Zuccarello snaps a wrister quickly from the all-important faceoff dot spot that gets deflected up in the air.
Luckily, it struck the glass behind the net, and directly in Joel's path and he doesn't hesitate to attempt the wraparound after Hellebuyck was more prepared to take on Zuccarello's attempt to his left and didn't have the crucial amount of time to come across and completely cover the goalmouth.
It wasn't by sheer luck though. At the same time Zuccarello takes the pass and prepares for the shot, Eriksson Ek is streaking behind him, unnoticed by the Jets penalty killers and the one dude that possibly would have followed him behind the net, was too busy blocking that shot to do anything. It all simply happened too fast for any of the shorthanded unit to cover the goalscorer. A little bit of luck, a massive heaping pile of awareness on that one.
On his second of the night, it was a little more dramatic.
In the dying minutes of the game, after a game-clinching empty-net goal by Winnipeg was called off and heightening the theatrics of sport; lifting asses off of seats, Eriksson Ek just simply threw everything he had to try and attempt his second equalizer.
After some chaos behind the net, the puck was left bouncing around in the slot and all Andrew Copp could do was let Zuccarello get his ankle to it, to deflect it further into Hellebuyck's zone. It is lifted in the air — almost in slow motion with an imaginary dramatic score filling the air — and Eriksson Ek simply chops at it to cause the Jets netminder to be blind to its location and he is too late to react to it going in between his legs, off his right pad, and go into the back of the net.
While it is certainly — and correctly in the context of where they were at in the game — a flukey goal, it is perfectly what Joel is just about. Getting in that area and seemingly from nowhere. Even with a defender on him, he's able to streak in front of Hellebuyck and use his body positioning to block his vision perfectly.
And of course, this all led to the overtime heroics.
When you have a three-on-one, it's either going to be a disappointing missed opportunity, or a goal. There's nothing in between or anything like a "good effort" in that situation. And it only makes matters worse for Winnipeg when it's arguably the Wild's three best players in Eriksson Ek, Kaprizov, and Kevin Fiala, coming into the attack. With all that skill between the two wingers of that group, they were able to toy with Hellebuyck's tracking ability, making three simple passes as Kaprizov acted as some sort of fulcrum in the play.
With the moving puck, they took the Jets defender completely out of the play, dragging him from in front of Hellebuyck and keeping his attention on Fiala as the middle man and a likely option to rifle it on net.
Also, of course this all comes after Cam Talbot makes an incredibly strong save on Logan Stanley and sends his skaters up the ice in a counterattack sprung by Jared Spurgeon.
It is a simple tic-tac-toe play, as Ryan Carter mentions on the broadcast, but sometimes — and especially with the Wild as a team — simplicity works against even the strongest of opponents in the most dire of situations. All Joel needed to do was keep his stick on the ice and shovel it behind Hellebuyck. No crazy deflection or wrister past the high glove, keeping it simple.
That's just Eriksson Ek's game and he dominates his opposition with the elite awareness that he possesses. From now on, having the vision that he does and the ability to be spatially aware of the other nine skaters on the ice, won't just be used to asphyxiate the other team's offense, but in transition and especially in getting goals on the board.
It's a new season for Joel and it's a new season of Wild hockey that has started on a brilliant note. He deserves the praise and has been working tirelessly on defense the past four years, so maybe he'll get on the score sheet the same way.