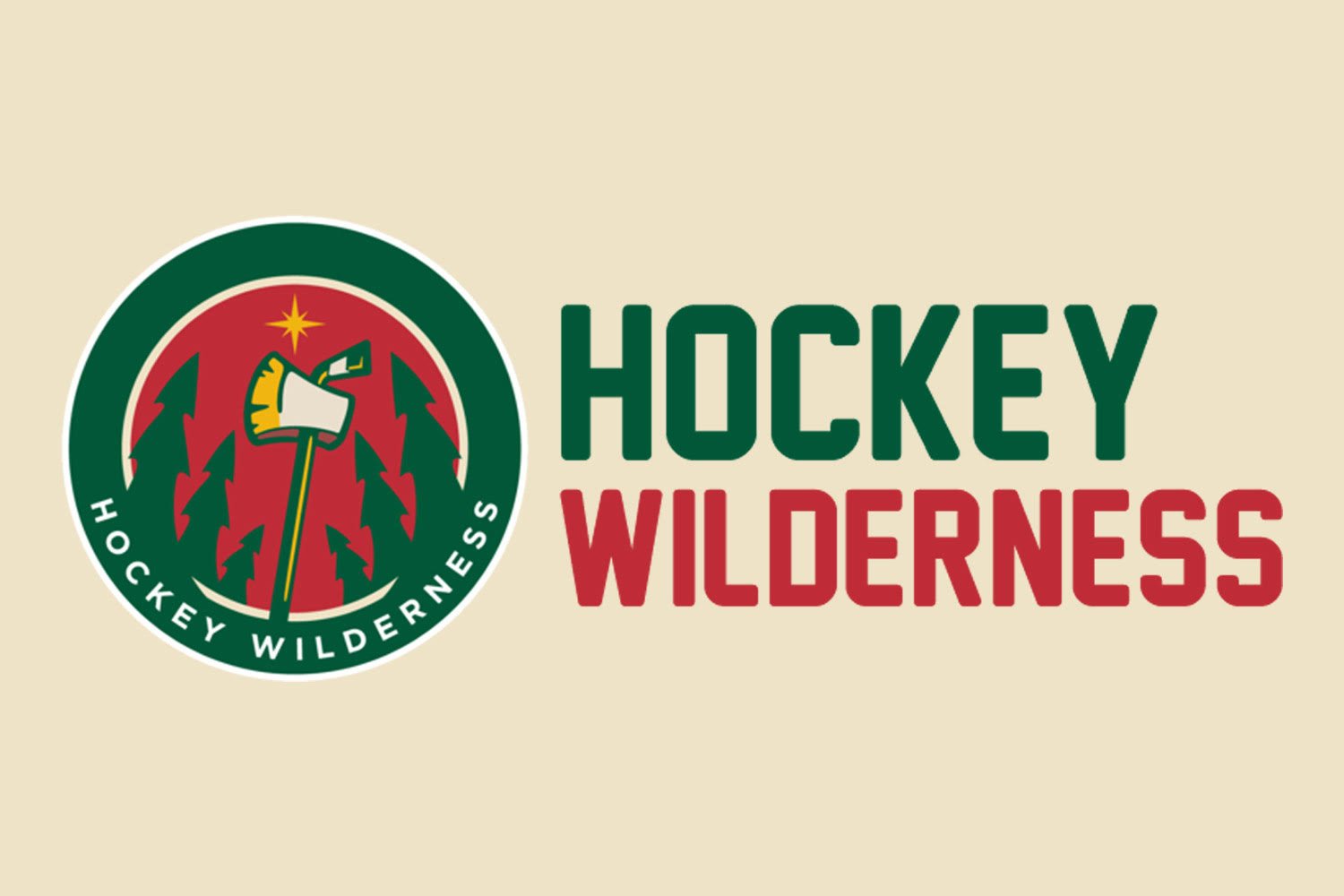 Outside of the press conference that introduced Bruce Boudreau as the next head coach of the Minnesota Wild, us fans have only just received snippets of who and what Bruce is all about. Yesterday, at the Minnesota State Fair, Wild fans got some healthy, and often candid, moments with Boudreau as he visited the Star Tribune and KFAN booths.
The first included and question and answer session, led by Wild beat writer Michael Russo as fans got to ask question via Twitter, Facebook Live, and face to face with the new bench boss. There were some quotes from the head coach that were worth talking about.
When asked about some of the team's top players heading to the World Cup of Hockey, Boudreau explained,"There's six guys you know are going to be on the team and it gives you a chance to look at the young guys like Alex Tuch and Eriksson Ek." If there's any benefit to any certain players early in training camp it's easily the players on the fringe looking to make the NHL squad. Eriksson Ek, who has made an impression both in development camp and the Junior Evaluation Camp, is really vying for a shot at the NHL this year. There have been rumors that he may not even head back to Sweden if he doesn't make the Wild squad out of camp. As for Tuch, he definitely possesses the size and strength to be able to slide up to the NHL fourth line, and with Boudreau looking to have 4 lines that can play against anyone, his scoring touch could be used as decent depth.
The Wild have been mired in mediocrity for some time now and many think its because the Wild have lacked a true scoring number one center. Boudreau thinks Eric Staal could be that guy in Minnesota, even at 32 years old. "I talked to him today at length and I hope - we're hoping - that it's going to be Eric Staal. I think it was a great pick up. I'm excited about him...He looks hungry. If he's anything like the player he used to be, you guys [the fans] are in for a real treat."
Russo pointed out that this is a deviation from what has been the norm in Minnesota as Koivu had always been described as the Wild's top center. This will be a change for him and a change for the organization. "I think Mikko is a great number two. He really reminds me of the way I used Kessler last year with Getzlaf being the number one. Mikko can be on a line that's productive and can shutdown, I think we're really doing a good thing."
"I may be way off base, but they had a lot of small forwards, but with Eric and with Chris Stewart coming and who knows who's going to make it through camp, I think we're a bigger team and we'll be feared a little bit more, but at the same time, we'll still have our speed that we've had in the past," Boudreau explained as a weakness he felt the Wild had in the past, and with some size coming in, it should help improve the squad going forward.
"Skating will be a strength of ours," Boudreau said about his new team's strength and said that he hadn't had such a great skating team top to bottom.
The Wild only have 10 NHL forwards, and while Bruce would like to see that addressed, that the 4th line is going to need to be a lot better than it was last season. "I'd like to have a 4th line in a perfect world that you could put out against anyone and not have to worry about getting them off the ice in a hurry."
Boudreau addressed the Wild and the captaincy head-on, "I have no plans on changing any captaincy at all. I don't want this skewed in any way. There is no controversy in who the captain of the team is. It's Mikko, and it's going to stay that way."
Erik Haula has been a bit of a mystery with his time in Minnesota. He absolutely shows extended periods of pure brilliance. And he often showed that during his college career as a smart, skilled player with real tools to dish and shoot. "We want him to use his wheels and carry the puck," the coach explained about Haula. He sounds like he is willing to give Haula the leash to be player that he has shown to be in glimpses.
After he finished up giving out french fry flavored chap stick at the Star Tribune, he headed over to KFAN to speak with afternoon drive-time host Dan Barreiro.
You can hear the full interview starting at the 40 minute mark. There, we got some insight to how he approaches coaching every day at the rink and how he stays fresh, as well as his offensive philosophy.
Coaching is an occupation that involves long hours, sleepless nights, and requires results or you get fired. We've heard many stories from many coaches that struggle to find balance i their lives. Boudreau has a way of tackling the job without getting burned out, "You do what you have to do. I'm in the office at 6:30, and if I'm done by 12:30, I go home... Being away from the rink is a way to be excited about being at the rink."
"Overall I think we got to get a bit bigger - a little stronger. We've got a lot of great forwards and defensemen that are fairly small," Boudreau described his team. "We need some guys in there that can make them feel like they're not going to get hit and run over all day long. And I think with Chris Stewart, Eric Staal, and Kurtis Gabriel coming up, you've a great defense that 8 deep - 9 deep. I think with those situations, I think we're going to be able to make that next step." Size is nice to have, but Bruce has now doubled down on size and toughness being the area where the Wild can improve twice. Size is great, but its nice to have fantastic hockey players as well, and this group has some potential.
"I think this is a team that can play 6 deep against anybody"
Boudreau will likely need to shake the trap-style system that the Wild has become known for. Jacques Lemaire and Mike Yeo were very conservative coaches and beat defense, defense, defense into their teams. Boudreau clearly represents a shift in that mindset. "Offensively, I don't hold anyone back. Just do what you do. I have 2 rules: Don't turn the puck over, get it deep, and if you don't have the puck, be responsible to get it back." It's like having a teenager. If you let him out and he keeps coming back in time, you let him keep going out. If he stays out after curfew all night long, that's when you gotta put the clamp down. I think this is very similar with the way we're going to play."
"We want to be pushing forward. We want to be a great defensive team, but a great defensive team doesn't mean trapping. It just means playing the right way, having the courage to block shots, and being able to do the right things in your own zone."
Boudreau has me pumped up and excited for Wild hockey in a way that I dont think would be possible if they had only made the free agency moves they have done this offseason. Boudreau was easily the best coaching candidate on the market when the Wild were searching, and if he can deliver on his style, his development of players, and continue the kind of success he's been able to have, he could become the best coach the Wild has ever seen in its history.