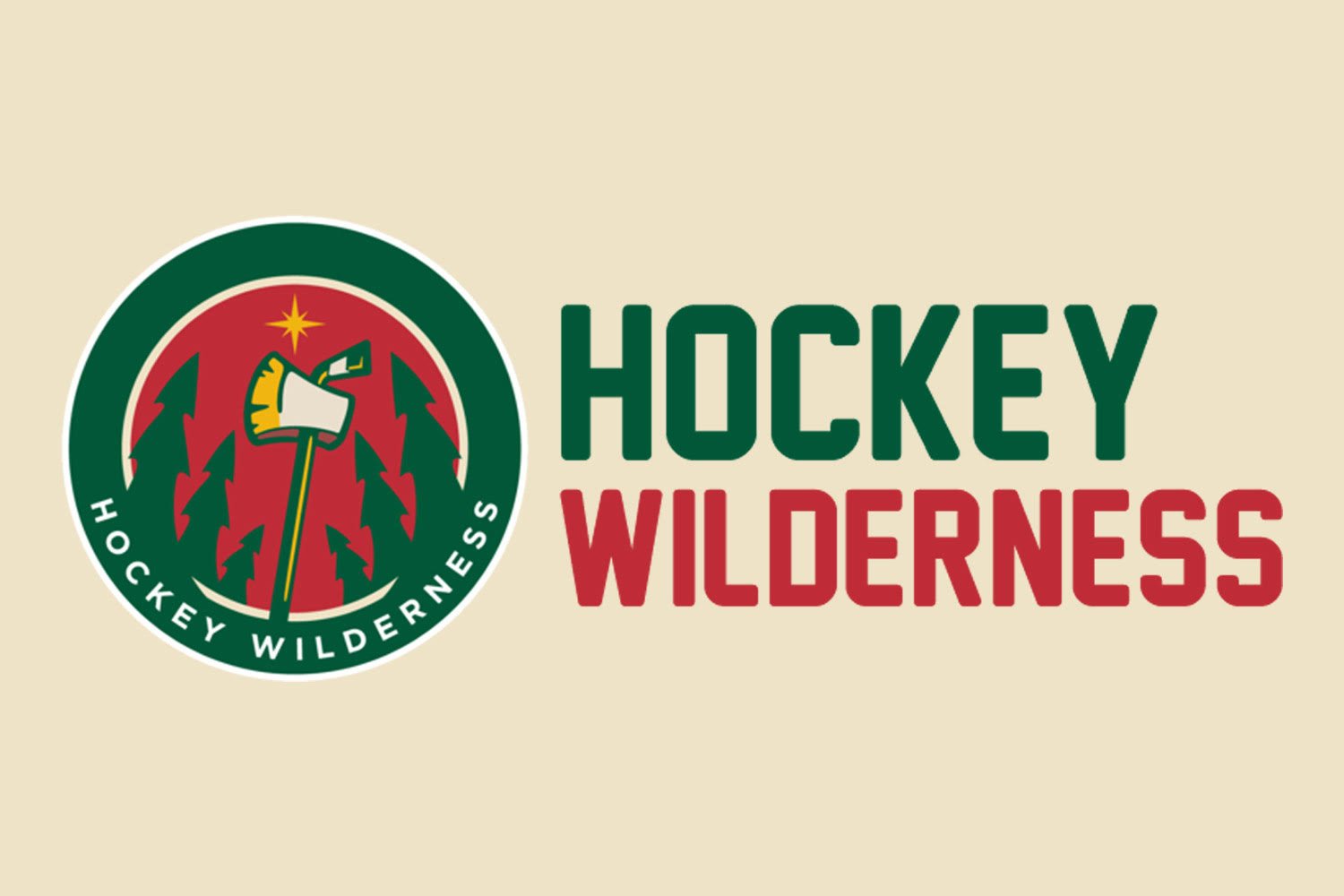 As Tony detailed for us yesterday using the ever so fancy "HERO" charts, the Wild are a team lacking in a complete first line. I'm still very much new to these alleged "HERO" charts, but with how things are looking for the Wild, lacking a "HERO" line doesn't sound very good. It's not overly surprising though. Sure, you can rifle through all the crazy numbers getting tossed around, each new analytic website popping up trying to provide another tiny nugget of information, another angle for you to view the games from. That, or you could simply watch the games and dissect the players yourself. The eye test is the tried and true method for evaluation of a player on the fly. Although it's old and antiquated, it's still just as good as anything out there.
You simply do not need any fancy charts to tell you the Hawks are far better team, or at the very very least, far better with how they deploy their players than the Wild have proved to be this season. We'll get another chance to see this tonight. Even if the Wild emerge victorious, the chances that the Hawks will go down without a fight are about as slim as 15 year old me. All the questions about the Wild have been bounced off the walls enough to put some carpenters to work patching drywall for a decade. And have we learned anything? Not especially.
Yet trading Koivu seems a bit reactionary and over the top to me. Sure his play is in decline but it's not as if he's worthless. The issue raised on the podcast was about the "culture" around the Wild and how Koivu's attitude towards the game is what has been the boat anchor holding the team down. Now I'm not in the locker room, so I couldn't tell you what culture is like. If you're looking for judgement purely based on how they play the game or how they conduct themselves when Kevin "The Midget" Gorg jabs a microphone in their face between periods, then I'm not sure where you're getting your idea that the culture is bad.
About the only reason I can get behind on trading away the Kaptain is purely the fact that he was drafted in the Jacques Lemaire era. Back in those days, this team was markedly different from what we see today. A defense first, no nonsense trap team that hovered in mediocrity from their inception. Koivu was drafted for what he could contribute to the Lemaire system. A solid two-way center with good size who has never been overly aggressive. His style of play fits perfectly into the system Lemaire had installed.
Fast-forward almost a decade and he has seen a new GM come in, the entire roster has turned over, and a couple new coaches have been behind the bench. While his style has remained largely the same, this team is not what it used to be. For Koivu to remain on this squad you might expect that he would begin to adapt parts of his game to better suit what Yeo is trying to do. This is not to say he's failing at playing the system, it's merely pointing out how adaptation is key in this league to keeping your job. Right now, Koivu is doing just fine. The kind of accountability he puts on himself as well as others should be envied around the NHL. He's never been an elite goal-scoring center, he's been accountable, and that may not be the role a lot of people want to see out of one of their top-line centers.
So whats next?
With the Wild's chances to get to the playoffs slowly rising over the last couple weeks, it would not be beyond the realm of possibility to see Chuck Fletcher consider the Wild as buyers as the trade deadline looms. I'm honestly not sure I'm a fan of him doing anything right now. Sure we look good at the moment, but we've also seen some competition that hasn't been the best either. Against the Hawks tonight will be a nice test, but win or lose it doesn't much change my opinion that this squad As it stands, they will not be making too much noise in the playoffs, if any at all.
To give up future assets or prospects to try and bring in a big name player at the deadline just makes no sense at all to me. Not this season at least. This team has to do a lot more to convince me they are worth a damn down the stretch, but unlike some other podcasters I'm not ready to drop the hammer on Mike Yeo as of this time. It's a shame he caters to the old guard as much as he has this season, but it's far from their biggest concern right now. If the team was showing absolutely no signs of life, even against some of the bottom-feeders in this league, then by all means! Drop that hammer, twice even!