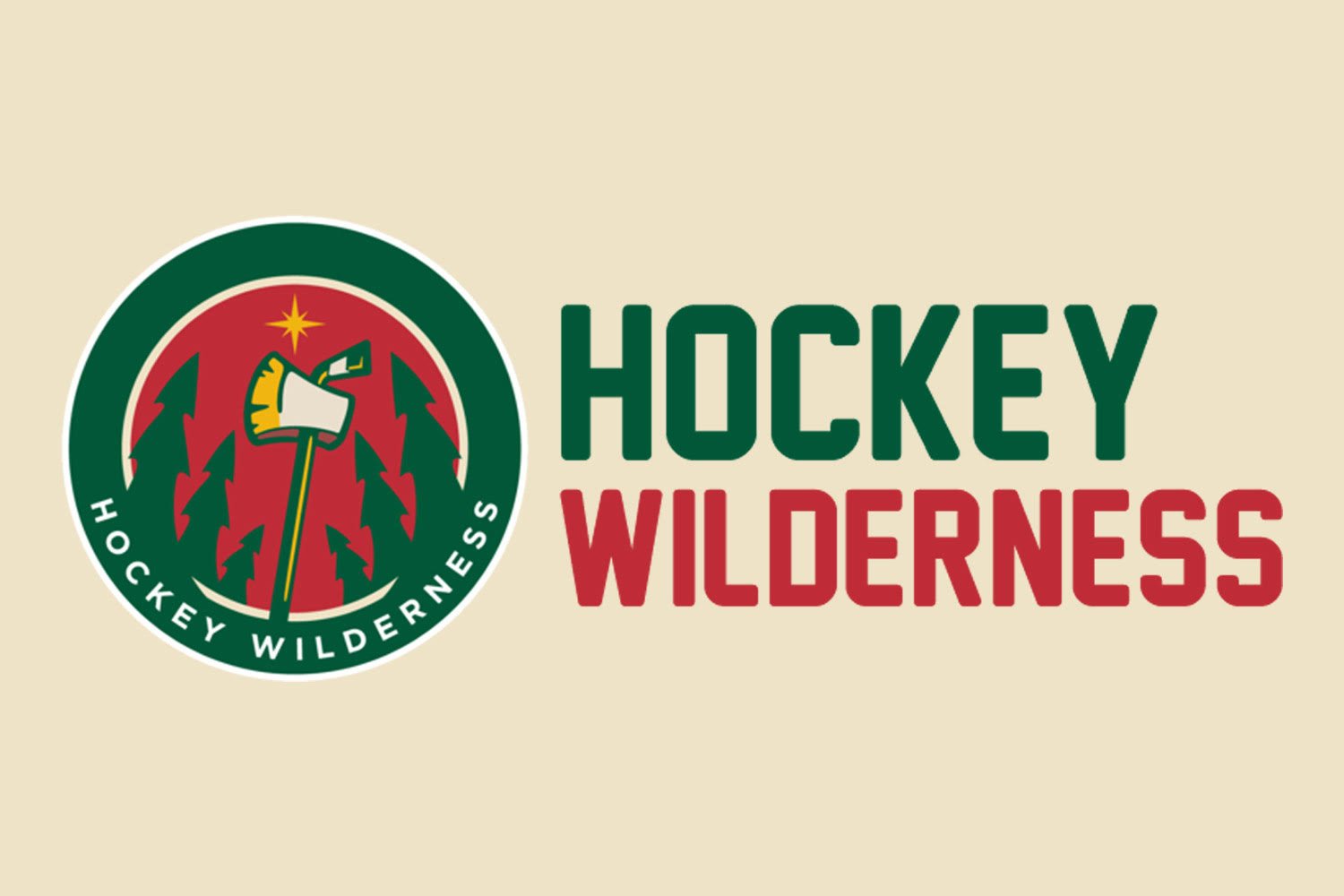 General Manager Paul Fenton is determined to tweak the core of a Minnesota Wild team that has made the playoffs for the past six seasons in an attempt to find a mix of players that can help this team make a real playoff run before the Zach Parise and Ryan Suter contracts slowly strangle this team. Unless the Wild surprise us all and land Erik Karlsson, the sort of trades Fenton will be executing has to be a series of smaller moves of acquiring undervalued or underutilized players that can flourish in the State of Hockey. Andreas Athanasiou of the Red Wings could - could - be one such player.
Andreas Athanasiou - LW - Detroit Red Wings
When I floated Athanasiou as a potential trade target for the Wild to the other Hockey Wilderness writers, I got a collective "meh". I get it, Athanasiou is not a game breaker or a household name across the United States and Canada. However, some friends of mine are lifelong Red Wing fans and had the following to say about the Athanasiou:
"His speed is killer. Questionable work ethic. Hasn't hit his ceiling with the current coaching staff" - Dan
"Speedy, but an overall disappointment so far. Could be good in the right system." - Ryan
Sounds like just the undervalued, underutilized asset I am looking for.
Speed and Shots
In the 2017-18 season, Athanasiou posted 16 goals, 17 assists for a total of 33 points in 71 games played. That isn't great. In fact, that is fewer points and a worse point per game rate than Charlie Coyle, who played hurt and might be run out of town for that down year. When you toss in that Athanasiou is a left shot on a team loaded with them, what do I see in him?
What I see is speed and shot generation, two things the Wild lack.
Having seen him play in person once at the Xcel Energy Center, Athanasiou is one of those players who demands your attention. His speed allows him to be all over the ice and makes you worry that any turnover can lead to an odd man rush. He reminds me of a younger Jason Zucker. He has the speed to get the breakaways, but doesn't yet have the polished finishing ability of a more mature Zucker (Zucker is 26, Athanasiou is 24).
In the below comparison, courtesy of Ryan Stimson's Player Comparison Dashboard, you can see that Athanasiou and Zucker do have some things in common:
Zucker is, without a doubt, the better, more well rounded player, but they have some similarity in shot creation. They both use their speed to generate opportunities for themselves, and their linemates. Picking up Athanasiou is an opportunity to scoop up an offensive threat without paying too much.
Despite his lackluster accounting stats, I see reason to hope for a break out year. Despite suffering a shooting percentage decline, he was able to post a career high in points (modest as it may be). He drew 20 penalties last season, and despite his lackluster defense overall, he had more takeaways than giveaways.
Possible Trade
Athanasiou can likely be had relatively cheaply as a restricted free agent. Athanasiou was literally signed as I was working on this piece to a new two-year deal that pays him three million dollars annually. That is still a manageable contract the Wild could absorb and grants them the added benefit of some cost certainty. Coyle for Athanasiou straight up is an overpay and deprives the team of one of its few right shots, but I think a package could be built around it. Perhaps Coyle for Athanasiou and Detroit's 2019 second round pick would be an opening offer, or the Wild could explore trading a younger prospect (Kunin, Sokolov, or even Greenway) as part of larger deal that brings back Athanasiou. Detroit is looking to get younger, and the Wild's time is now, so each team would have a player that would be closer to his prime when each team is looking to be competitive.
Conclusion
Adding Athanasiou to this roster is not the one move that will make the Wild a Stanley Cup favorite overnight ala John Tavares, but by identifying an underutilized asset and making the most out of it is one of the small quiet moves that sets a team up for success. I'd like to see Athanasiou paired with Koivu (who can help cover some of his defensive blemishes) and see if you can recreate some of the magic Koivu and Zucker have had in the past.
All statistics courtesy of Natural Stat Trick unless otherwise noted.