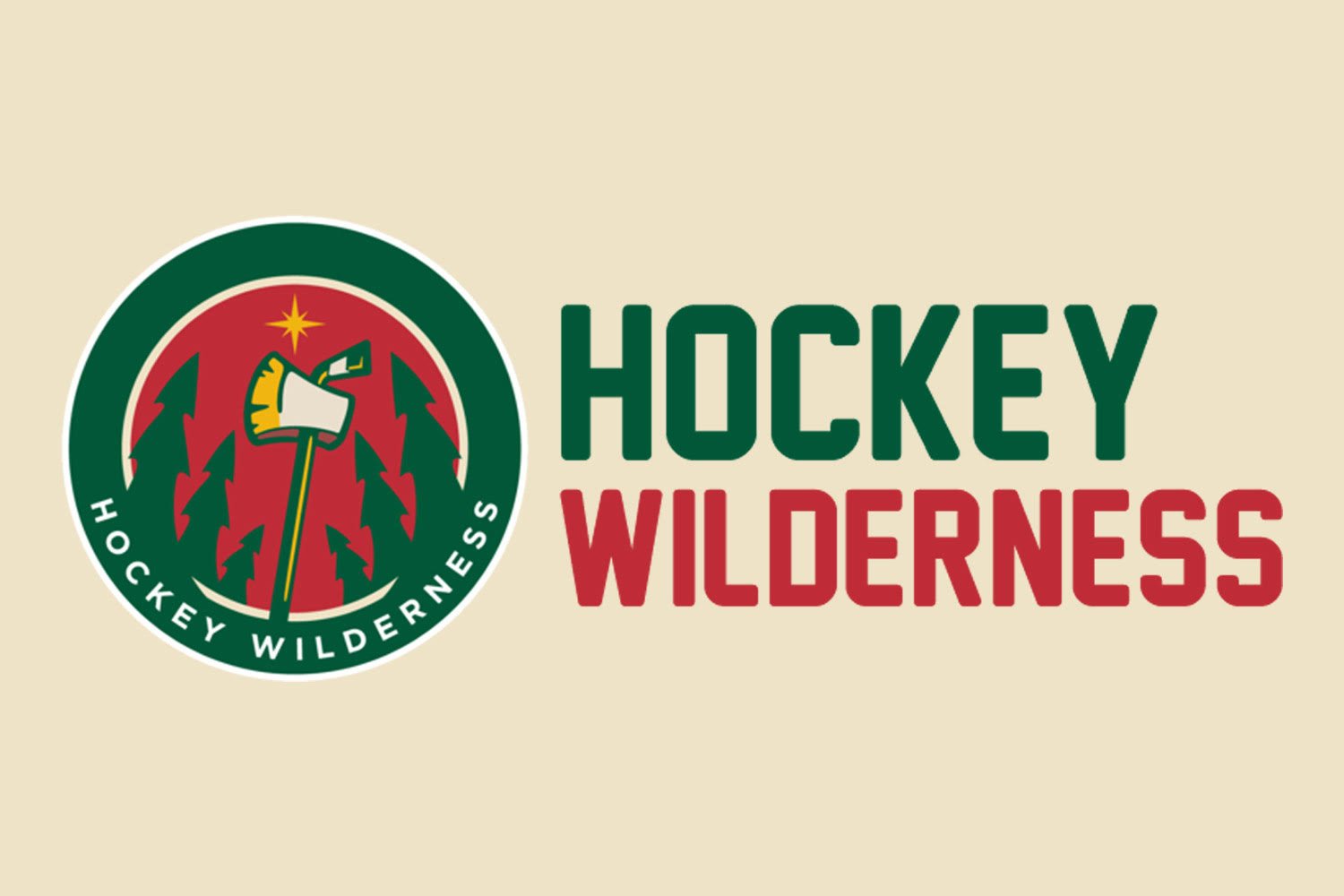 The Western Collegiate Hockey Association (WCHA) is by far the most successful conference in NCAA DI women's hockey. Except for the 2014 Women's Frozen Four, a member of this conference has won every NCAA championship since its start in 2001 and at least one WCHA team has appeared in every national championship game. The WCHA expanded to include women's collegiate hockey in 1999 and the NCAA began regulating it nationally for the 2000-01 season.
Now for a brief overview of the WCHA's teams and how they are doing as of the mid season break:
Bemidji State Beavers
Bemidji State's women's hockey program first started in the 1998-99 season. While the team hasn't had the best luck compared to rival programs housed at larger schools, but under current coach Jim Scanlan they've finished the last two seasons with more wins than losses and ties combined. In 2015 they played in the championship game of the WCHA Final Face-Off, but ultimately lost to Wisconsin. The Beavers have yet to appear in the NCAA's national tournament.
This season Bemidji State has found success against nonconference opponents, but stumbled playing in the WCHA. This in reflected in their standings, going 9-10-1 overall and 5-10-1 in conference, which leaves them ranked seventh in the WCHA. Obviously, the Beavers hope to turn things around in the second half of the season, as they only have in-conference battles scheduled. Bemidji State will resume play on January 13th against Ohio State.
Minnesota Golden Gophers
Minnesota first iced a women's team for the 1997-98 season. Since then the Gophers have had a lot of success, making 11 Frozen Four appearances and winning seven national titles—six with the NCAA and one with the American Women's College Hockey Alliance, which occurred before the NCAA took over women's hockey. Minnesota has been the WCHA season champion nine times and the WCHA tournament champion six times. They are the only team in college hockey with a perfect season, going 41-0-0 in 2012-13, and also set the longest winning streak at 62 games. Minnesota has supported their women's team by building them Ridder Arena, which was the first rink built specifically for women's college hockey in 2002.
While the team's inaugural head coach was Laura Halldorson, they are currently on their second one, Brad Frost. Currently Frost and the Gophers are experiencing a good season, despite graduating their starting goaltender and some serious scoring power at the end of the last season. Minnesota has also been dogged with injuries this season, with multiple players being hurt during games; this has lead to an early season end for at least one player, while the team's leading goal scorer's status is yet to be determined. As of the midseason break their record is 15-3-2 nationally and 12-2-2 in the WCHA, which puts them second in the conference. The Gophers' season will resume with an exhibition game against the Minnesota Whitecaps on January 6th and then the US Hockey Hall of Fame Game against Minnesota State on January 8th.
Minnesota-Duluth Bulldogs
The University of Minnesota Duluth had their first women's season in 1999-00. Early on Duluth had a lot of success with Shannon Miller as their head coach, winning three out of their first four WCHA tournaments and the first three Frozen Fours. Since then they've hoisted Natty and won the WCHA Final Face-Off a total of five times, the last of which for either came in 2010. Duluth also earned the WCHA season championship four times in team history.
Starting in the 2015-16 season the Bulldogs hired a new head coach, Maura Crowell. This change seems to be helping the team overall this year, since they're 10-4-2 in conference and 13-4-3 overall. That means they're third in WCHA standings and if they keep it up, they'll make another Final Face-Off appearance. That may be difficult to manage, as their schedule's second half is all of the WCHA's greatest hits and entering the break with a 1-2 loss to Mankato had to smart. They will resume NCAA action, against Minnesota on January 13th, but first host an exhibition game with the Minnesota Whitecaps on January 7th.
Minnesota State Mavericks
The Minnesota State Mavericks women's hockey program has an inglorious history. Beginning in the 1998-99 season, the team's best WCHA finish was 4th in the standings (2003-04). They have made it to the WCHA Final Face-Off semifinals once (2008-09) and have never qualified for the NCAA tournament. Now on their fourth head coach, John Harrington, the Mavericks are rebuilding their program with the intent to become proper contenders.
The Mavericks are actually having a better season than they have the last couple years. Their current record is 6-14-2, 3-12-1 in conference, which is better than the three wins total they had the last two seasons. Clearly, Harrington has the team going in the right direction since their WCHA wins have come against Ohio State, Bemidji State, and Minnesota Duluth. Considering their surging play and Bemidji's floundering, they could move up out of last place in the WCHA in the season's second half. Minnesota State's season resumes at the US Hockey Hall of Fame Game, against Minnesota, on January 8th.
North Dakota Fighting Hawks
The North Dakota women's team got off to a later start than most—beginning play in the 2002-03 season and joining the WCHA in 2004. Their first half dozen years in the conference showed poor results, but since 2010 they have won more games than they lost or tied every season and have always finished the season in the upper half of the WCHA rankings. Recently rechristened the Fighting Hawks, North Dakota has played in two WCHA Final Face-Off championship matches, and twice appeared in the NCAA tournament's first round. Brian Idalski has been their head coach since the 2007-08 season.
This season the Fighting Hawks are 7-5-4, 10-7-5 overall, and ranked 4th in the WCHA. The 4-1 loss to Lindenwood Saturday afternoon couldn't have felt like a very good end to the first half of their season, especially after a three game winning streak. This makes setting the right tone for the second half, which begins on January 13th against Minnesota State, all the more important if North Dakota plans on having a successful post season.
Ohio State
Ohio State has a women's team seeking glory. Since getting their start in the 1999-00 season, the Buckeyes have played in one WCHA conference tournament championship—a 3-0 loss to Duluth in 2001—and never qualified for the NCAA tournament. Generally they finish the season with middling rankings in the WCHA and a win record in the mid teens. The last few years have been rough on the Buckeyes, as they are on their third head coach in three years due to off ice issues.
Hopefully Nadine Muzerall, their new head coach and a former Minnesota assistant coach, can provide the team with some stability. Ideally competitiveness will come as well once a winning culture is established for the team. At this point in the season the played well against nonconference teams and therefore hope to continue their success when Penn State hosts them on January 6th.
St. Cloud State Huskies
St. Cloud State is another team looking to improve. Playing since the 1998-99 season, the Huskies have reached semifinals of the WCHA tournament twice (2006 & 2008), but never progressed any father. They have never appeared in the NCAA tournament. Generally they have more losses than wins in a season and a middle-to-low WCHA ranking, but they had a particularly nasty 4-year stretch from 2010-14. That ended with the Buckeyes hiring a new head coach, Eric Rud, who is still with the team.
This season appears to be another difficult one for St. Cloud. Currently they are 5-14-1 overall and 4-11-1 in conference, which gives them the same conference record as Bemidji State. While they share seventh place standings, the Huskies eek out ahead of the Beavers, as they have the extra point from a shootout win. If they can keep that edge, they shouldn't have to face Wisconsin or Minnesota for their best of three bid to the WCHA Final Face-Off. St. Cloud will be back in action on January 6th hosting Colgate.
Wisconsin Badgers
Last, but certainly not least is the Wisconsin women's hockey team, which started playing in the 1999-00 season. They have won four national championships, six WCHA tournaments, and four WCHA season records. Head coach Mark Johnson oversaw all of these victories and has been with Wisconsin since the 2002-03 season—save for 2009-10 when he was coaching the US Women's Olympic team. Wisconsin is the second university to build an arena specifically for women's hockey; La Bahn Arena opened in 2012 and is still the newest women's rink.
So far this season the Badgers have been the best in the nation. Unsurprisingly, that means they are ranked first in the WCHA, with record of 13-2-1 in conference and 17-2-1 overall. This year may be their best shot at a nation title, since their last win in 2011, as their team is packed with talent, while perennial rival Minnesota lost a lot with last year's graduating class.
Despite the fact Wisconsin's midseason break started on December 10th after a 5-0 route of Ohio State, select members of the team have been representing their countries for national team play. This includes starting goaltender Ann-Renée Desbiens—current NCAA career shutout record holder with 48—who was in goal for Canada during an exhibit game Saturday, December 17th, and apparently injured her knee. If Desbiens injury is serious, this is quite the blow for the Badgers, who already lost her for four games due to injury in the first half of the season. Hopefully Desbiens will be ready to play when Wisconsin visits Lindenwood on January 6th.
While it may not seem like it, the WCHA has significantly more parity this season. A lot of those in conference wins were hard fought, as nearly every team improved. As a result, nearly every game I've observed this season has been a joy to follow. Logically this would suggest the second half of the season should be at least as enjoyable, especially once the teams reach the post season. There's a lot of amazing hockey left to be played and if at all possible, try to catch it at the rink!