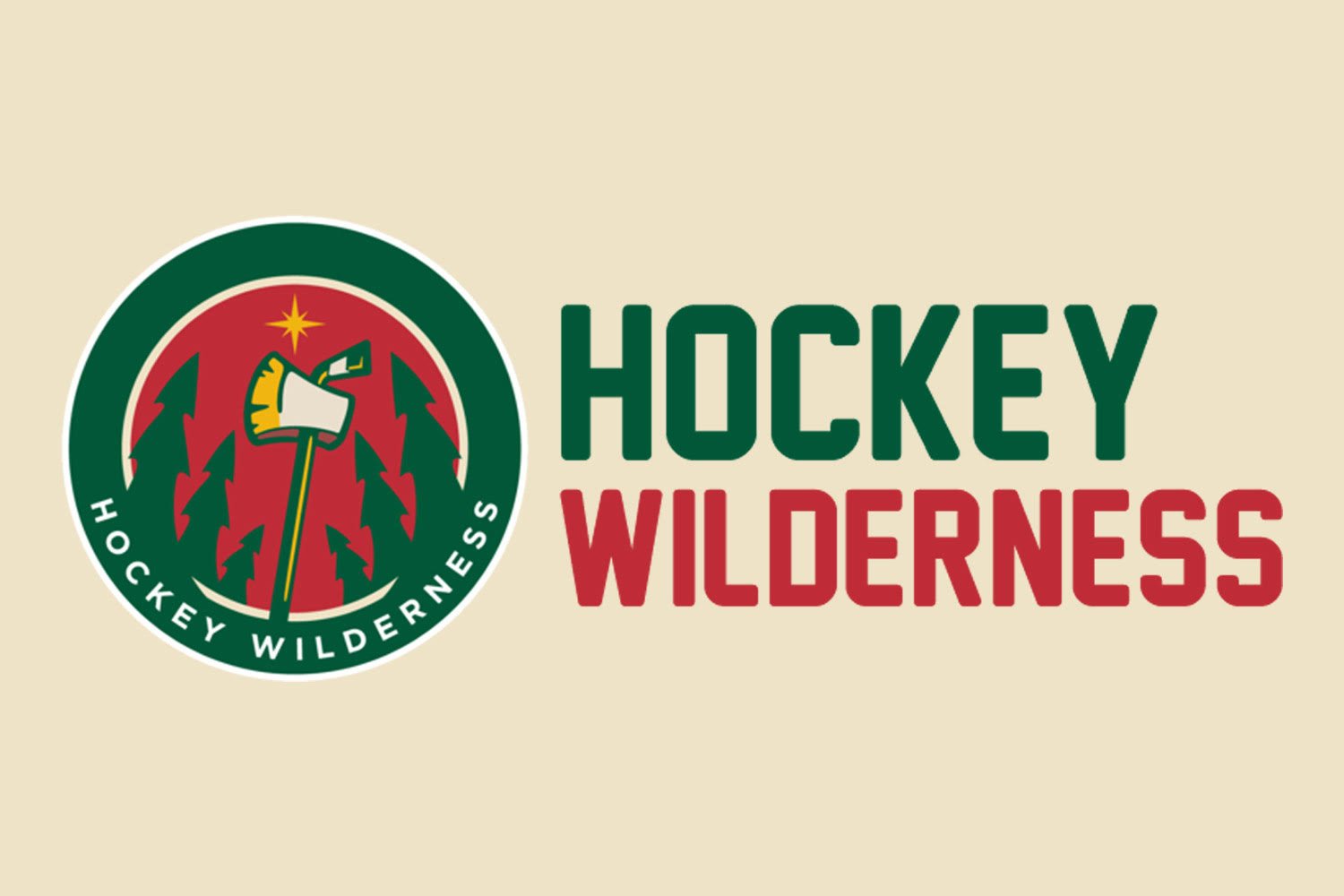 It's been a long time coming, but it's time for the second round of our hockey film tournament. With a good chunk of August and September before we even reach the start of the regular season, there's definitely a need for some way to combat the long days before NHL hockey is back on TV. You could go outside, but why not sit down on the couch and enjoy some cinematic takes on our favorite sport instead?
Round One results are explained below. As a reminder, winners of each round will be determined by four criteria:
Results of Round One:
Winner: Youngblood
Like the rest of the victors in Round One, Youngblood rode a strong showing in the polls to a first round victory. Also hurting Breakaway was the film's kitschy ending where the team wears non-hockey head gear and this is somehow allowed. It's a nice nod to the culture and history of the Sikh people, but not something that would realistically ever be allowed due to player safety concerns.
The difference between these two films in both terms of cinematic quality and in poll results was the greatest of all the films in the first round. 96% of voters were in favor of Mystery, Alaska and with good reason. Boy Meets World may have been charming, but H-E Double Hockey Sticks does not carry any of it over. Mystery, Alaska may not be a perfect film but it handily beats out its competition this round.
As much as I appreciate The Mighty Ducks as a 90s kid from Minnesota, I truly think The Rocket is the better hockey film. It is a far more accurate representation of hockey and tells the compelling story of one of the great icons of the sport. Nevertheless, the Ducks of District Five have clearly captured the hearts of the Hockey Wilderness readers to such an extent it would be wrong to not send them onto the next round.
Thank goodness the trolls didn't screw this one up. Most Valuable Primate barely has any business being considered a hockey film, much less one that could ever contend for the greatest of them all. Airborne advances to the next round.
Round Two, Match One: Youngblood vs. Miracle
Youngblood: Dean Youngblood (Rob Lowe) is a talented but physically unimposing forward that wishes to pursue his dream of playing in the NHL. Facing initial resistance from his father, Youngblood does eventually join a Canada junior team and bonds with his team, including captain Derek Sutton (Patrick Swayze) and goalie Heaver (Keanu Reeves). Youngblood works to develop the physical toughness required in hockey and to face down an early opponent that has gone after him and his teammates.
X-factor: Look at Rob Lowe smolder:
Miracle: The cinematic story of the 1980 Winter Olympics Team USA's unbelievable victory over the powerhouse Soviet squad. Herb Brooks (Kurt Russell) faces challenges from nearly all sides, including the heated rivalries among his own players, as he selects his roster and tries to make them into a team. Waiting for them at the Olympics are some of the best players in the world, including the juggernaut Soviets. Clashing personalities and a lack of focus might cost Team USA what little time they have to prepare. It all comes down to a climactic showdown in the semi-finals.
X-factor: So many to choose from, but let's start with this: my wife, who has almost no interest in hockey, thinks this is one of the greatest sports films ever made. There should be an Oscar awarded for an accomplishment of the magnitude.
Round Two, Match Two: Mystery, Alaska vs. Goon
Mystery, Alaska: A hockey-crazed small town in Alaska centers on the weekly "Saturday Game" of pond hockey. After a feature in Sports Illustrated, the NHL suggests an exhibition game between the New York Rangers and the town's players. Sheriff John Biebe (Russell Crowe), who had recently been kicked off of the Saturday Game to make room for a younger, talented skater is asked to coach the team amid increasing signs that the game is taking on greater significance than a simple exhibition. Multiple townspeople's lives are drawn into the events of the game, and eventually Biebe must step onto the ice as a player.
X-factor: Actual members of the New York Rangers feature in this film. Their acting ability is a nice reminder that while NHL hockey players are preternaturally gifted on the ice, they are mere mortals like the rest of us in the drama department.
Goon: Doug Glatt (Sean William Scott) ends up as an enforcer on a minor league hockey team after demonstrating his supreme talent for fighting while spectating a game. He soon is moved up to protect a talented star forward that has lost his mental edge after being concussed by Ross Rhea (Liev Schrieber). Doug punches his way into the hearts of his teammates and fans, helping lead the team to the cusp of a playoff spot. Ross and Doug meet off the ice, and the aging Rhea, who is retiring at the end of the season, gives Doug his respect and a warning should they ever meet on the ice. Sure enough, the two square off in the last game of the regular season with the playoffs on the line.
X-factor: Sean William Scott will likely forever be associated with the character Stiffler from the American Pie movies, which is a shame because he is perfect as the good-natured but dopey Doug Glatt. He's hilarious and completely believable as the ultimate "lockerroom guy".
Round Two, Match Three: The Mighty Ducks vs. The Last Gladiators
The Mighty Ducks: Successful but brash attorney Gordon Bombay (Emilio Estevez) is made to coach a PeeWee league team as community service for a DUI. The team has no practice facility, no equipment, not even a team name. Being badly outplayed, Bombay initially tries to coach his team to dive and play dirty, but the advice of his old mentor Hans (Joss Ackland) persuades him to coach the team right. Securing equipment and the name the Mighty Ducks for his team, Bombay coaches them to play hockey and they eventually square off against the Edina Hawks, Bombay's former PeeWee team led by his old coach.
X-factor: Introducing the term "cake eater" into the national lexicon. Most non-Minnesotans are surprised to learn that cake eater was not created by the filmmakers.
The Last Gladiators: No other aspect of hockey is as fascinating to the public at large than fighting. Alex Gibney's documentary explores the lives of some of the NHL's most notable and notorious enforcers. Particular attention is paid to longtime Montreal Canadien Chris Nilan. The documentary celebrates hockey's most brutal tradition while also making it very clear the substantial damage that tradition does to the players.
X-factor: Many hockey fans have strong feelings about the place fighting has in the sport. Many others are still undecided. Watch this documentary and you might find yourself moving from one camp to another. Not many films can do that.
Round Two, Match Four: Airborne vs. Slap Shot
Airborne: Mitchell Goosen (Shane McDermott) is dropped off in Cincinnati, Ohio to live with his aunt, uncle, and cousin Wiley (Seth Green) by his parents as they depart for a six month zoological study. An avid surfer and inline skater, Goosen soon attracts the negative attention of high school hockey team. Eventually Goosen wins over their begrudging respect after finding a non-violent but embarrassing way to respond to one of the rival "prep" players during an inline hockey game. Both teams agree to settle their differences with a race down a set of streets named "the Devil's Backbone".
X-factor: The film captures the absolute dread any sane human being would feel upon discovering they have been forced to live in Ohio.
Slap Shot: Reggie Dunlop (Paul Newman) is the over-the-hill player coach of the Charlestown Chiefs. The team is a perrenial basement dweller in the Federal League which has forced the team's manager to resort to a variety of ridiculous promotions and cost saving measures. Reggie, fearing his team will fold financially, reshapes the team into a bunch of goons as the big hits and fighting excites the crowd and improves attendance numbers. Despite his best efforts, including planting a rumor of an interested buyer for the team, Reggie eventually must accept that his team will fold, so he convinces his team to play their last game straight.
X-factor: So many choices for this film, but let's start with this:
That right there is Minnesota Wild head coach Bruce Boudreau, who was a featured extra in the film along with several other minor league players.
Get your votes in as the polls will close at 11:59 pm on Friday night.