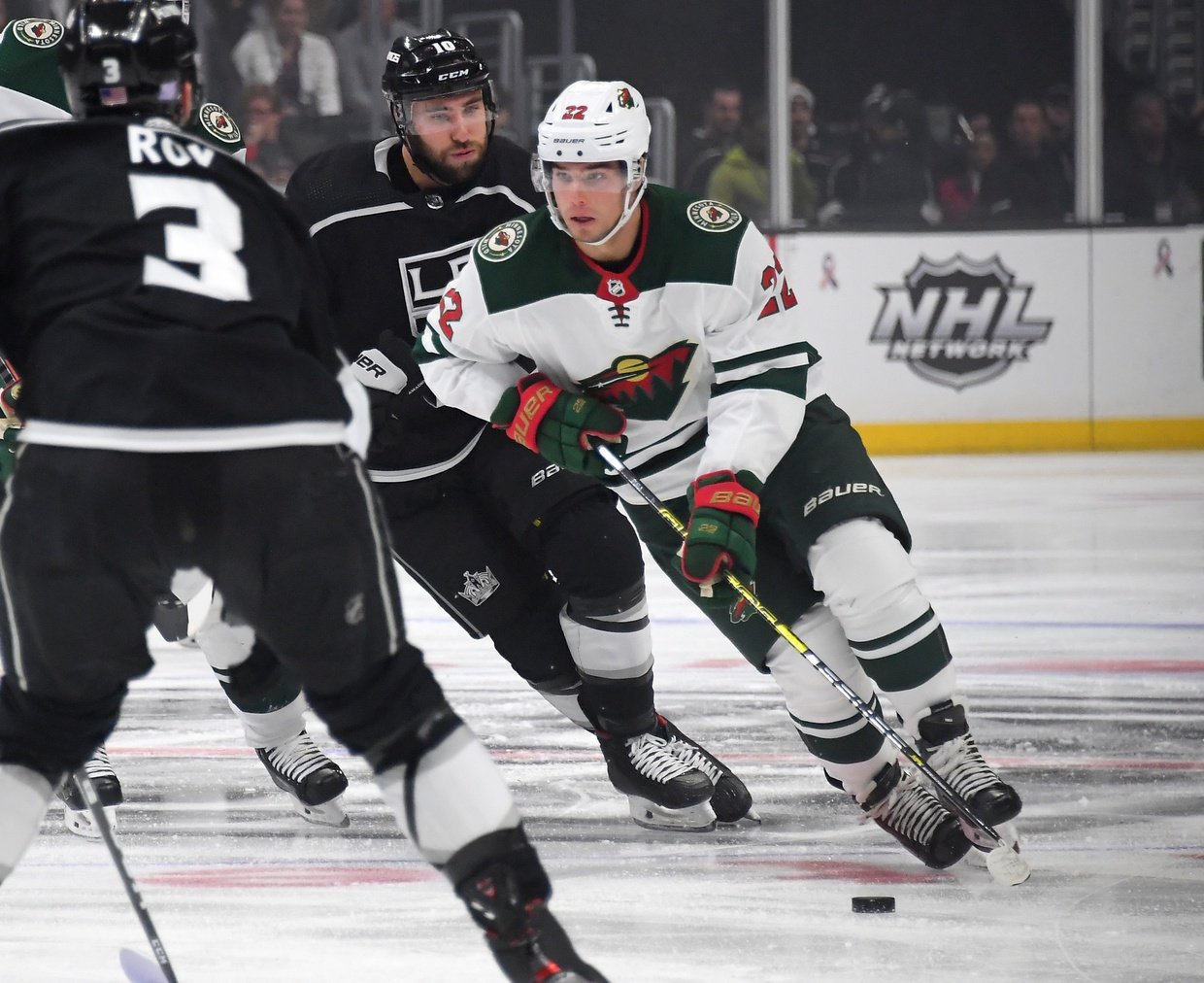 The Minnesota Wild open their season at 9:00 pm CT in Los Angeles. There's been a lot of turnover in St. Paul, but two things remain the same: They're once again one of the weirdest teams in the league, and whether they make the playoffs is anyone's guess.
Projections have Minnesota sitting right on the playoff bubble, as usual. Evolving-Hockey projects the Wild at 64 points and having a 61% chance at the postseason. The Athletic's Dom Luszczyszyn has them at 63 points and a 55% shot at the playoffs. A bit better than a coin flip, but only because of a division with some awful California teams.
Projections aren't ironclad, of course, but a starting point to base predictions on. Minnesota could easily out- or under-perform their projections. Luszczyszyn gives Minnesota a 27% chance to end up top-3 in the newly-formed West Division — about equal to their chances of finishing in the bottom-3 (23%).
So let's use them as a starting point and game out a best- and worst-case scenario for the Wild this season. What does a season that the State of Hockey will come away feeling good about look like? How about an agonizingly bad one?
Best-Case
The ultimate goal for every franchise is a Stanley Cup victory — and we mean every franchise. Trust us, you probably can find players on the Buffalo Sabres and Arizona Coyotes saying "We want to win the Cup" this year. Without a certain baseline of talent, that's not a realistic, or even remote possibility.
Sadly, Minnesota's probably closer to being Buffalo than they are the Tampa Bay Lightning. They're in a transition year where they're forming their next crack at a Cup team. Kevin Fiala's breakout season was the first glimpse of this future squad. Now Kirill Kaprizov, Marco Rossi and Kaapo Kahkonen represent the next wave. Even more dynamic forwards are on the way.
A best-case season starts with the play of Fiala and Kaprizov. Having the depth Minnesota has is great and important, but nobody wins in the NHL without star talent. If that were possible, the Chuck Fletcher Era would have brought in some banners to go alongside "WILD FANS 1."
After being dominant down the stretch, Fiala needs to show that he can do it again. In his final 22 games (including playoffs) he scored a Marian Gaborik-ian 17 goals on 97 shots, adding 13 assists for good measure. Expecting that kind of production over a 56-game season is absurd, but notching 4.4 shots per game is a repeatable skill.
If Fiala can be that dangerous every night, with all eyes on him, that's a good start.
For Kaprizov, expectations are less about point totals and more about getting comfortable with a new team, league and country. Can he get through these changes and the pressure that comes with being a long-hyped savior of the team and still look like a future star? If so, he had a great season. Any big point totals are gravy.
A realistic best-case scenario puts them at around the third seed in the Pacific Division, then having Fiala and Kaprizov power the Wild to a first-round upset. Sure, that probably sets them up for a defeat at the hands of the Colorado Avalanche or Vegas Golden Knights in Round 2, but a taste of playoff success — and stars taking over in the postseason — is a good step for the franchise.
Some will argue that tanking is the best course of action in a transition year with little hope of a playoff run. Usually, that's true, but the reason a team tanks is to get star talent in the system. The Wild have that in Fiala, Kaprizov, Rossi and Matt Boldy. More would be nice, yes, but Minnesota should have something to build on.
Plus, this is Kaprizov's first impression of the franchise. Do you want him to spend it toiling on a miserable club, or do you want him believing he can win in Minnesota? Same for Fiala, who is in a contract year and was frustrated in the playoffs last season doing everything himself. And the Wild can't try to recruit a Pierre-Luc Dubois or Sasha Barkov for a sign-and-trade if they believe Minnesota is a similar organization to the Columbus Blue Jackets or Florida Panthers.
A taste of winning is a best-case scenario, not another opportunity to pray for ping-pong ball luck.
Worst-Case
Still, tanking isn't a worst-case scenario, either. Maybe you do have to do a little extra convincing to keep the young stars happy, but pointing to a wealth of soon-to-be-ready talent coming up will accomplish that. Especially if that talent is paired with drafting someone like Owen Power or Matty Beniers.
No, the worst-case scenario isn't missing the playoffs, but doing so in a way where it doesn't push the franchise forward. What if Fiala's frustrations prevents him from taking the next step? Or Kaprizov doesn't adjust to the league? What if Rossi's mystery injury keeps him off the ice for a whole year?
This extends well past the young stars, too. If Cam Talbot isn't an upgrade over Devan Dubnyk, then Minnesota still has a huge problem in net that threatens to undercut any success over the next two years. If the Wild are out of the playoffs, but couldn't trade pending UFAs like Nick Bonino, Marcus Johansson and Nick Bjugstad, they'll lose opportunities to gain precious draft capital with nothing to show for it.
The State of Hockey has seen this team stuck in a rut for a long time. First, their brand of mediocrity was getting bounced from the first round every year. Then over the past two years, it's switched to being mediocre enough to barely miss the playoffs.
Determining whether the season is successful or not is simple. Anything that shows Minnesota can get out of this rut is good. Another year of Minnesota spinning their wheels will quickly snuff out the hope that arrived with Fiala and Kaprizov.