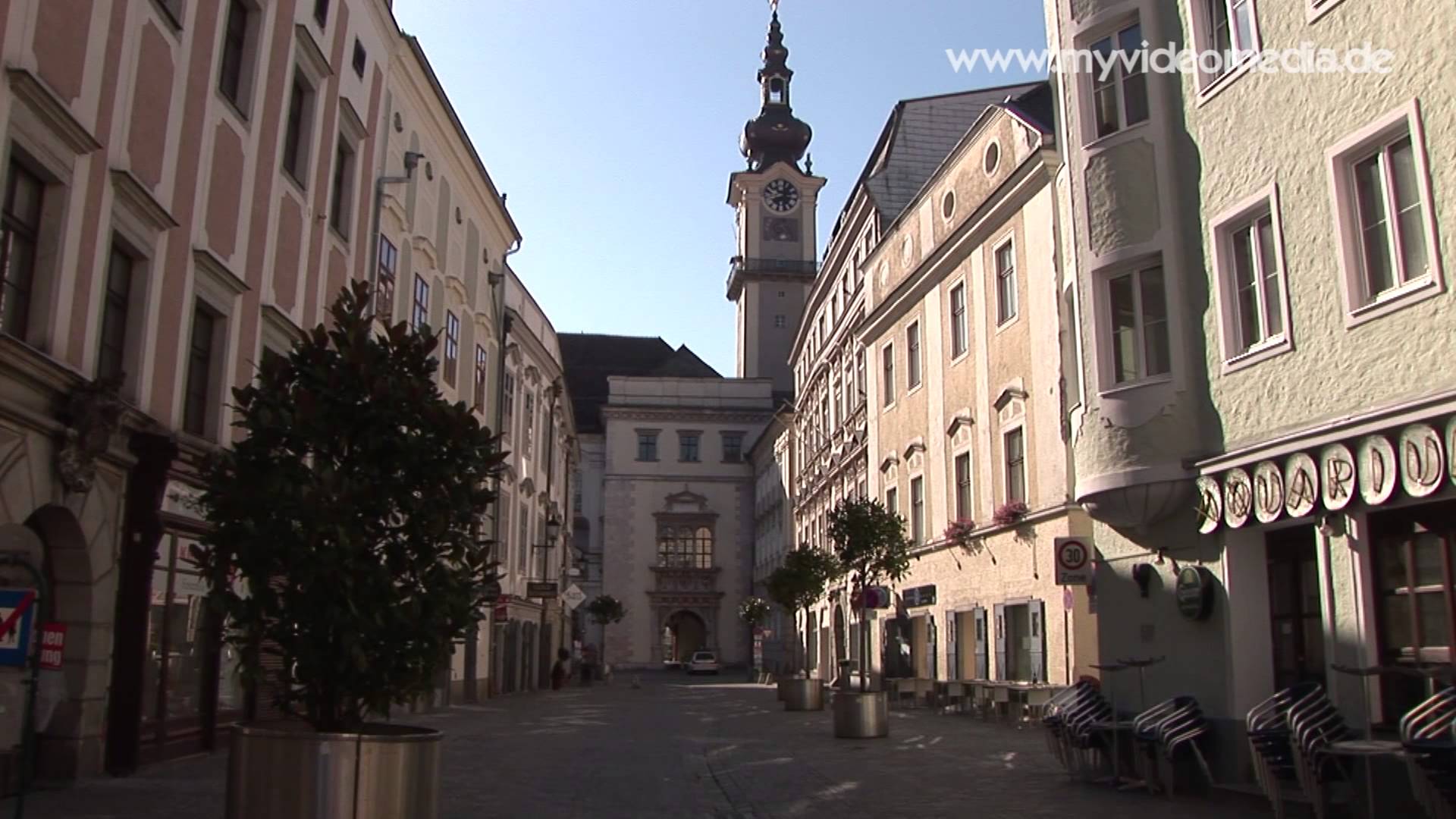 Since I'm still shockingly uninvited to the Xcel Energy Center press box and locker room, I'm branching out on a new series interviewing the folks that I am allowed to talk to -- the fans.

 

For my first interview, I traveled all the way to Europe via the internet to find a very special Wild fan.

 

Meet Stefan Mayrhofer, a 34-year-old from Linz, Austria. By day he's married with a daughter and works as an HR Manager, but in his spare time, he's a Minnesota Wild fan, halfway across the earth from St. Paul. He's on twitter @siriusmashup, where you'll find him frequently posing questions to the Giles & The Goalie Podcast.

 

BR - Hey Stefan, thanks for doing this. So you live in Austria, what on earth made you a Wild fan? Was it the name? Tell me it was the name.

 

SM - We have a local hockey team, EHC Black Wings Linz, who won the Austrian Hockey League 10 years ago or so, out of nowhere. This sparked the creation of a hockey community over here, but not many people follow the NHL too closely, except for Vanek, Grabner, Raffl as well as Brandner (Wild Player!), Nödl, Pöck and Divis in earlier days. I've always liked sports movies, especially all the Mighty Ducks series. But it was "Miracle" that got me into looking into North American Hockey. And as Herb Brooks and half of his team were from Minnesota, I started following the Wild and never looked back. Although, I have had several girlfriend/bandwagon teams. No, it wasn't the name.

 

 

BR - Anything that involves the Mighty Ducks is a good creation story. Is being an NHL fan in continental Europe even a remotely popular thing? Do you know of many other NHL fans around you?

 

SM - There are some, mostly Rangers fans as they have been to New York once watching them in the Garden. And there are those who cheer for any team Tom Vanek is on. I personally like Grabner more #workethic. In Germany, Czech Republic and Switzerland, hockey is much more popular. I watched Dominik Hasek in his last season in Pardubice in a regular-season game. The closest I've been to the NHL so far if you want much more I am probably one of the first Austrians buying a subscription to The Athletic and reading Zone Coverage.

 

BR - So I may have heard before you're not a Vanek fan. Is it relatively easy to find NHL coverage in Europe or are you mostly living off American sites and NHL.tv?

 

SM - American sites and NHL.tv mostly. Vanek has had a hell of a career so far and is Austria's best hockey player, but it grinds my gears to see a talented guy like him coasting around like an old man.

 

BR - Well Stefan, we all know nothing good comes from hustling. Are you able to watch any of the games live then, or what time are you watching these games? I've got to imagine its similar to American soccer fans watching the Premier League with breakfast.

 

SM - Five games max per season live, mostly matinées in your time zone. Recap for breakfast, it is.

 

BR - Oh wow. That's gotta be a tough way to be a fan I imagine. Luckily your English is probably better than mine, but have you found yourself having to question or look up hockey terms, especially some of the regionalities? Are you a breezers or hockey pants guy?

 

SM - I have had to look up things, but mostly to understand the meaning of the term in the context of the game. Who is that Fenwick guy anyway? I am fine on the vocabulary side of things. If your question refers to what I would prefer to wear on the ice, it would be hockey pants. By the way, Germans will know what "Germany" means on those Olympic jerseys. This does not change, that they are bad still and that most central Europeans speak bad to no English. In Scandinavia and Finland, nearly everybody speaks English fluently.

 

BR - Breezers are what Minnesotans call hockey pants, and we will steadfastly defend that to the death. Speaking of Minnesota, what are your impressions of Minnesota from following the Wild? Social media might not be the best example of how to learn about us, but what are your thoughts so far?

 

SM - Hockey Pants, then. From the outside, Minnesota seems to be the US version of Scandinavia and Finland, especially the latter. Long winters, lots of lakes, lots of winter sports and some interesting corporations. The lack of championships seems to be a soft spot to some, to say the least.

 

BR - You could say that... So you started following the Minnesota Wild because of Miracle, Brooks, etc. Are there any Minnesota landmarks you'd like to visit if you ever came here? Aside from the Mall of America that was featured in Mighty Ducks D3, of course.

 

SM - 

seems to be impressive, Xcel Center ;)

 

To be honest, I am not too familiar with your local tourist info. Always happy to listen, if I'd ever plan a trip there as I have spent a year in Finland on an exchange program during university. My favorite wild player is Mikko Koivu as you can see from my twitter picture. I have been to Turku 10 years ago, beautiful place.

 

 

BR - What do you think about the NHL playing games in Europe, they've done it a few times. Do you think there are enough fans around Central Europe where it'd be a good idea?

 

SM - Germany (Draisaitl is a superstar), Switzerland and the Czech Republic for sure, Austria is too small and not hockey crazy enough, although Vienna would draw lots of Czechs and Slovaks. If the Wild played in Europe -- even if it is Sweden or Finland -- I would consider going. In Germany, Munich would be the place to do that, in my opinion.

 

BR - Yeah I can imagine a special event like that would draw, if only the NHL knew how to market themselves. Do you find yourself sucked into our North American opinions on the NHL and its players, or do you think there's a separate line of thinking from you and other European fans, probably based on where each player is from?

 

SM - If only the NHL knew how to market the game. I don't know about being sucked into opinions. For example, it drives me crazy when Ryan Suter gets to choose his D partner or has the power to run coaches out of town instead of buying in and skating with Dumba. Having said that, he is probably the closest to a Norris Trophy the Wild will ever get to. In Austria, lots of hockey fans consider Vanek a legit superstar, while Grabner is seen below him still. Connor McDavid and Auston Matthews are still relatively unknown over here while everybody knows Sidney Crosby but also Leon Draisaitl. Bizarre but true. I try to form my own opinions as you might have already seen when I spam your mailbag on the podcast every now and then.

 

BR - Haha yeah, I've noticed your opinions on a few things. I know it's somewhat rhetorical, but do you think the NHL could do a better job marketing to Europe since so many good players come out of there? Aside from games there, which may be tough to pull off, what do you think they could do to grow the game over there?

 

SM - Yes, they could do better. For example, actually deliver the items I have ordered two years ago from the NHL Shop, play more games over here, more matinées, better streaming service....

 

BR - Oh god, two years? What did you order? Hopefully, it wasn't a Jason Pominville or Erik Haula jersey.

 

SM - Should have been a Minnesota Wild hoodie. I ordered it and paid, called a number in the United Kingdom four weeks after and again two months after. I still haven't received anything -- neither information, nor my hoodie. Stranded money, I guess. I have successfully stomached that loss. I totally agree with you and Giles on the fact that the NHL is abysmal in terms of marketing. The Wild are just as bad on the marketing and PR side of things in my view. The Wild Vis1on pregame is beyond terrifying.

 

BR - Don't get me started on things the Wild could do better, we'd be here a while. What are your thoughts on the team on the ice though? Are you at least partially optimistic, or does the defeatist Minnesota stereotype extend beyond Minnesota to cover Wild fans worldwide?

 

SM - When Dubnyk is on his game, they are up there with the best in the league easily. Fletcher has done a reasonably fine job altogether. The Staal and Dubnyk contracts are gold, the Parise one, not so much -- in hindsight. Let's not get me started on Pominville. Suter is a hell of a defenseman but I have the impression that his ego in combination with influence on the owner is one of the things holding this team back. But overall he is the cornerstone on the backend.

 

I am optimistic that this team will make the playoffs again this season. This team is not far off and has the potential to win a cup in a league where the difference between teams is so small that hot goalies can be the difference between first-round exit and winning the big one. To make a deep run they need luck and Dubnyk channeling his inner Ken Dryden in the spring. With Stalock being an upgrade at the backup position, I am more positive than last year. And of course, they need Koivu and Staal on top of their leadership ability. I think Dumba will be gone at some point as there is no cap space to re-sign him. Jason Zucker will become a leader of this team if this coming out party is just the beginning.

 

BR - Interesting, sounds like you're pretty well-informed for being so far away. Well, thanks for your time on giving out mostly American Wild fans a glimpse into European NHL fans.

 

Is there anything you'd like to throw out there for the Wild fans stateside? Perhaps something anti-wave or something about the superiority of schnitzel?

 

SM - The wave sucks always, soup is a meal and schnitzel is superior to everything else. Thanks for letting me rant on and on.

 

BR - Absolutely, thanks for doing this. 

 

Huge thanks to our friend Stefan for doing this, and hopefully you enjoyed it as well. I think we learned that the NHL is somehow even worse in other countries than it is here, and that Vanek's blazing speed is renowned even worldwide. Look forward to the next Below the Press Box, and the next Wild fan we meet.

 
---
Never Miss an Episode of Giles & The Goalie!