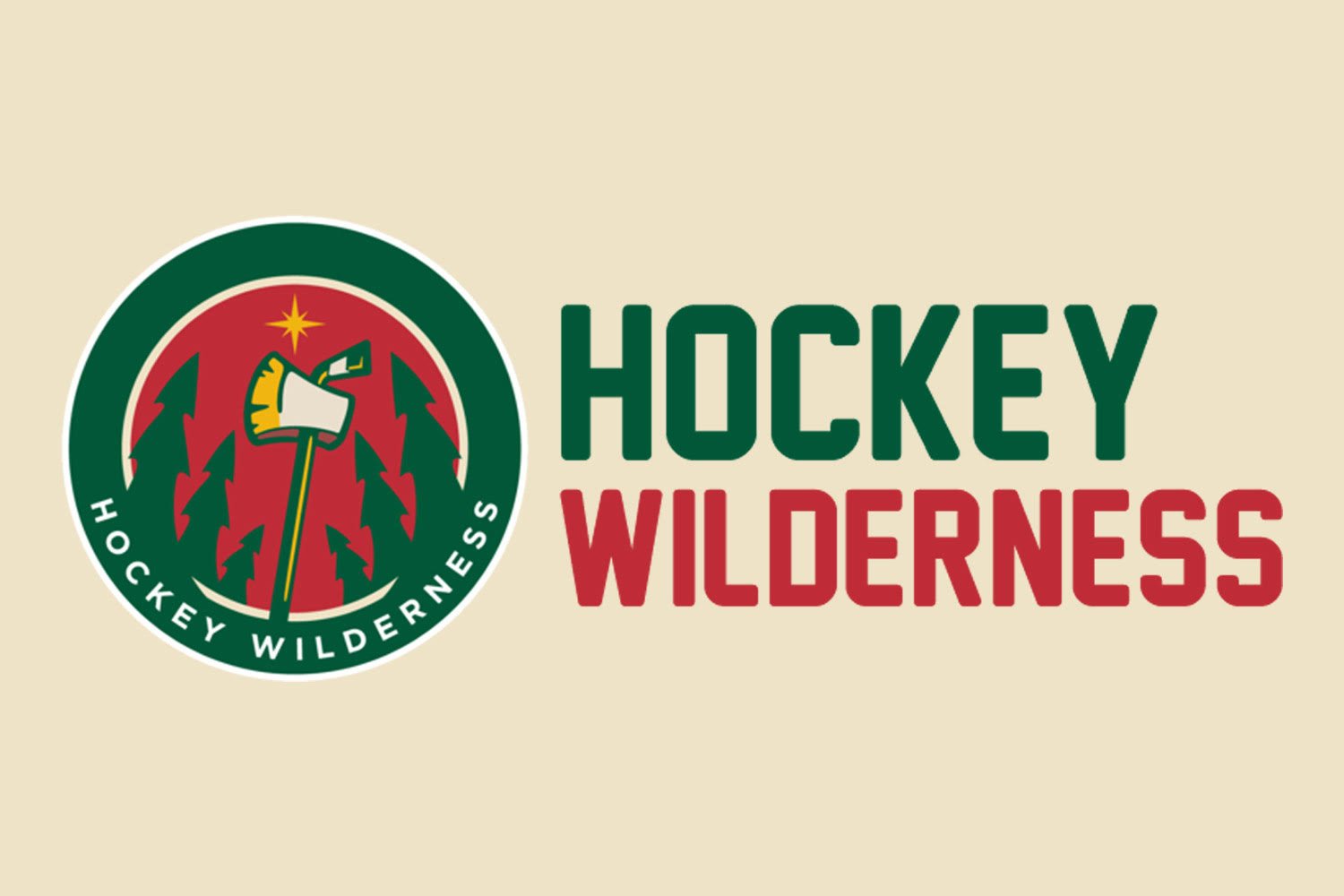 Friday was the final day of the 2017 IIHF Women's World Championship, held at the USA Hockey Arena in Plymouth, Michigan. The Czech Republic vs Switzerland finished their relegation series at 11:00 am CT. Then Finland took on Germany for the bronze medal at 2:30 pm CT. The gold medal match between the US and Canada was originally scheduled for 6:30 pm CT, but puck drop was delayed until 6:45 pm and occurred before a sold out, largely pro-America, crowd.
Czech Republic vs Switzerland
To start the game Lara Stalder took a hooking penalty at 3:07, which Switzerland killed. A few minutes later Dominique Ruegg, with assists by Alina Muller and Stalder, scored on Blanka Skodova at 7:01. Tereza Vanisova went to the box for an illegal hit at 8:22. This allowed Muller to put Switzerland up by two at 9:35. Christine Meier and goaltender Florence Schelling assisted on the power play goal. At 9:35 Sandra Thalmann and Aneta Tejralova took mutual roughing penalties, which put the teams on 4-on-4. With the open ice Vanisova broke Schelling's shutout at 11:28. Aneta Ledlova had the lone assist. Then there must have been a bit of a scuffle, as three skaters were all received penalties at 13:25: Evelina Raselli of Switzerland for slashing, then the Czech Republic's Anna Zikova and Ledlova for holding and cross-checking respectively.
Save for Thalmann's slashing penalty at 3:14, second period was an uneventful one. Though, Schelling had to fend off 12 shots from an aggressive Czech Republic, while her Switzerland only put up 3 shots in retaliation.
Just 9 seconds into third period Tejralova earned a holding penalty. Stalder used this advantage to buy Switzerland an insurance goal at 1:03, assisted by Muller and Meier on the power play. Switzerland then took three power play goals in a row: Thalmann at 7:40 for interference, then 13:07 for tripping, and Livia Altmann for interference at 14:21. Schelling and her defense kept the Czechs from converting. Skodova was pulled for the extra skater at 18:38, but had to return to goal at 19:15 when Ledlova took a cross-checking penalty. Switzerland won 3-1 in this game and two of the three game series, which saved them from relegation. However, the Czech Republic may not suffer a division drop, as the IIHF is considering expanding the top Women Worlds to ten teams for the next tournament. The Czechs can only hope.
Finland v Germany
Finland didn't come to the bronze medal match to play, they came to win. In less than a minute the puck was under German goaltender Jennifer Harss's pad, but the referees didn't whistle the play dead, so that when Petra Nieminen knocked the puck into goal at 0:53 it was good. Linda Valimaki and Jenni Hiirikoski assisted. Sophie Kratzer took a hooking penalty at 11:58, but it expired two minutes later despite Finland's best attempts to cut it short.
Finland continued buzzing Germany's zone, putting bodies in the crease. During one play Harss was pushed back and suddenly the puck was in the net at 16:17. After a review, it was determined to be a good goal and attributed to Ronja Savolainen with assists to Venla Hovi and Minttu Tuominen. Rosa Lindstedt took a hooking penalty at 16:58, but that didn't matter to Finland as Hovi scored a short-handed goal at 17:30. Valimaki had the lone assist. When the period ended Finland was up 3-0 and shots were 11-2, also in their favor.
After the first, Finland was warmed up and really tore into Germany in the second, despite Harss being replaced in goal with Ivonne Schroder. Catrina Strobel took a hooking penalty at 1:28 of the second. Hiirikoski quickly ended the power play with a goal at 1:42. Riikka Valila and Nieminen assisted. Sanni Hakala and Marie Delarbre earned mutual cross-checking penalties at 3:13, though neither team was able to turn this to their advantage. Noora Tulus, assisted by Hiirikoski and Tanja Niskanen, scored at 9:08. Then Sanna Valkama widened the gap to six at 11:15. Tulus and Lindstedt had the assists. Four minutes later Nieminen scored a second time, assisted by Anna Kilponen, at 15:15. In the last minute of the period defender Mira Jalosuo tallied her first point of the tournament with a goal at 19:42. Susanna Tapani had the lone assist. The period ended with goals 8-0 and shots 32-6, Finland.
Finland dramatically eased off the gas third period and Germany finally spent some time on the offensive. However, that didn't kick in until after Finland aggressively killed Lindstedt's tripping penalty, which started at 2:16. Tanja Eisenschmid checked a Finn from behind at 16:00 and also received a 10-minute game misconduct. On the penalty kill the Germans even had a great surprise chance against Räty. They continued buzzing once they returned to even strength. After putting 38 shots on goal and stopping 11 shots, Finland won 8-0. The Finnish ladies were extremely pleased to earn the 2017 IIHF Women's World Championship bronze medals.
While Germany was devastated by the loss, of course, these ladies should hold their heads high for they finished the tournament in 4th place. This is the best result the country has ever achieved at Worlds—previously reaching 5th place twice—and they had to fight their way back into the Top Division after being relegated at the end of the 2015 World Championship. They have two stellar goaltenders in Harss and Schroder who showed they can carry this team to victory. Finland may be close to winning their first gold, but it should be of no surprise to see Germany back in a medal match, or even winning bronze, in the near future.
US vs Canada
The puck drop for the gold medal game between the US and Canada occurred in front of a sold out crowd with 3917 spectators. There was a turnover in Canada's zone to Jennifer Wakefield, which sent her flying down the right side. Wakefield made a cross ice pass to Meghan Agosta and she tossed the puck into goal, scoring at 1:01. However, this early goal did not shake US goalie, Nicole Hensley, and she stuck to her own style—playing the puck, coming out of her crease as needed, and making incredible saves. Gigi Marvin then tripped Laura Stacy along the US backboards and went to the box at 2:00. Canada did not convert.
Brianna Decker won a faceoff in Canada's zone with a pass to Kendall Coyne, who sent it along to Kacey Bellamy on the blue line. Bellamy tied up and slap shot the puck down the center and into goal over Shannon Szabados to tie the game at 4:34. Jocelyne Lamoureux-Davidson got into a bit of a scuffle with Marie-Philip Poulin along the bench and earned a roughing penalty at 6:49, which harmlessly expired two minutes later.
The teams raced from end to end of the ice, constantly stealing the puck and attempting shots on goal as they employed physical play. Lamoureux-Davidson nearly had a breakaway, but a broken stick on the ice foiled her attempt. Alex Carpenter drew a penalty against Laura Fortino for high sticking at 15:32, which was eventually killed. Then Natalie Spooner swooped through the US zone and had a great shot on goal that rang off the crossbar. In the final minute of the period both teams tried a final hurrah on goal and nearly scored, but the goaltenders kept the game tied at 1 apiece.
Second period opened with chaos and a mess at the Canadian crease. Lamoureux-Davidson took another penalty, this time for slashing Brianne Jenner, at 4:18, which the US had to kill. Hensley repeatedly came up big for the US as Canada peppered her with shots. At 8:03 Lamoureux-Davidson was sent back to the box for a third time because she initiated a tripping, though it seemed like she fell harder than the Canadia. Carpenter had a breakaway and attempted a shorty, but was denied, and Hensely had to make at least one particularly memorable save on the penalty.
Bailey Bram put a shot on goal from the left circle that hit Hensely center mass as she splayed on the ice. Then while Lamoureux-Davidson went for the net a Canadian took her skates out and she went flying into the crease, still trying to score. Meaghan Mikkelson pulled Hilary Knight down as she entered Canada's zone and went for hooking at 13:32. The US couldn't do anything with the penalty. Later on, a Canadian shot Hensely belly flopped to cover, but missed the puck. As she was scrabbling to cover up, Poulin and Lee Stecklein hit the net, taking it off its moorings. When Stecklein moved away, Poulin was still hanging onto the crossbar with her skates dangling in the air.
The game was still tied going into third period. However, that chanced when Bellamy scored on the doorstep off Knight's backhand from the boards at 42 seconds. Decker had the second assist. Hannah Brandt made a falling shot into Szabados's glove. Lamoureux-Davidson nearly 5-holed the puck and caused a real mess in the Canadian crease. Carpenter made another attempt, which was denied. Then Decker earned a penalty for hooking Fortino at 9:20. On the power play Poulin came down the right side then passed to Jenner for the backdoor. Hensley butterflied across the crease to try and do a split leg save and the referee initially waved it off as Canada celebrated, but after a review it was determined the puck had crossed the line. Officially, Jenner scored the tying goal unassisted at 9:44.
With the game retied, it was a race to see who could break it. Stacy tripped a US skater as she entered Canada's zone at 12:36 and this seemed like the break America needed, but the Canadians smothered the US offensive like they had all evening. Jocelyne Larocque tripped Brandt at 17:36 and the US generated a rabid frenzy of shots that continued until the final buzzer, but they still couldn't convert a third time. Shots were 31-26 US at the end of regulation, but the game was still tied at 2, so for the fourth time in six years the World Championship gold medal match went to overtime.
Overtime was absolutely nerve wracking, as both teams were desperate for a goal. Amanda Kessel had a breakaway right after a Fortino chance was denied. Wakefield hauled Carpenter down along the bench, taking an interference penalty at 2:00. Then Lamoureux-Davidson was downed along the boards without a call as the officials decided to let them play.
A Knight to Decker shot just went wide of the goal and the US kicked their offensive into overdrive. It was even strength play, but the Canadians were huddled in front of Szabados's crease as the Americans passed around them before Megan Bozek circled the zone with the puck and then puck a shot on goal. It hit Szabados, but Lamoureux-Davidson caught the rebound and made a second show, which had Szabados down and the puck on the goal line, but defense cleared before anyone could give it a final push. Play had to briefly pause while Szabados's mask was fixed and resumed at 9:13. Finally Coyne was zooming down the left side, backpassed to Knight in the circle, and Knight banged it home, top shelf, at 10:17 of overtime to win the game.
The 3-2 OT victory meant the US had won the 2017 IIHF Women's World Championship, which was their fourth time doing so in a row and eighth time overall. After the games awards were handed out. The awards for best goaltender, forward, and defender in the tournament went to Räty, Decker, and Hiirikoski respectively. Then, once Captain Meghan Duggan had hefted the trophy and brought it back to Team USA, they lined up for The Star-Spangled Banner as the tournament came to a close.
Considering the fact this undefeated tournament run came on the heels of winning a labor dispute with USA Hockey, the gold medals had to feel particularly sweet. The US Women's National Team took up the hashtag of #BeBoldForChange as a way of pushing the importance of support of female athletes. They have certainly shown what can be achieved with a little support and, as Hannah Bevis put it, #BeBoldForGold.
Edit: Räty, Decker, and Hiirikoski won best goaltender, forward, and defender respectively, not most valuable player goaltender, forward, and defender. Article has been corrected to reflect that.