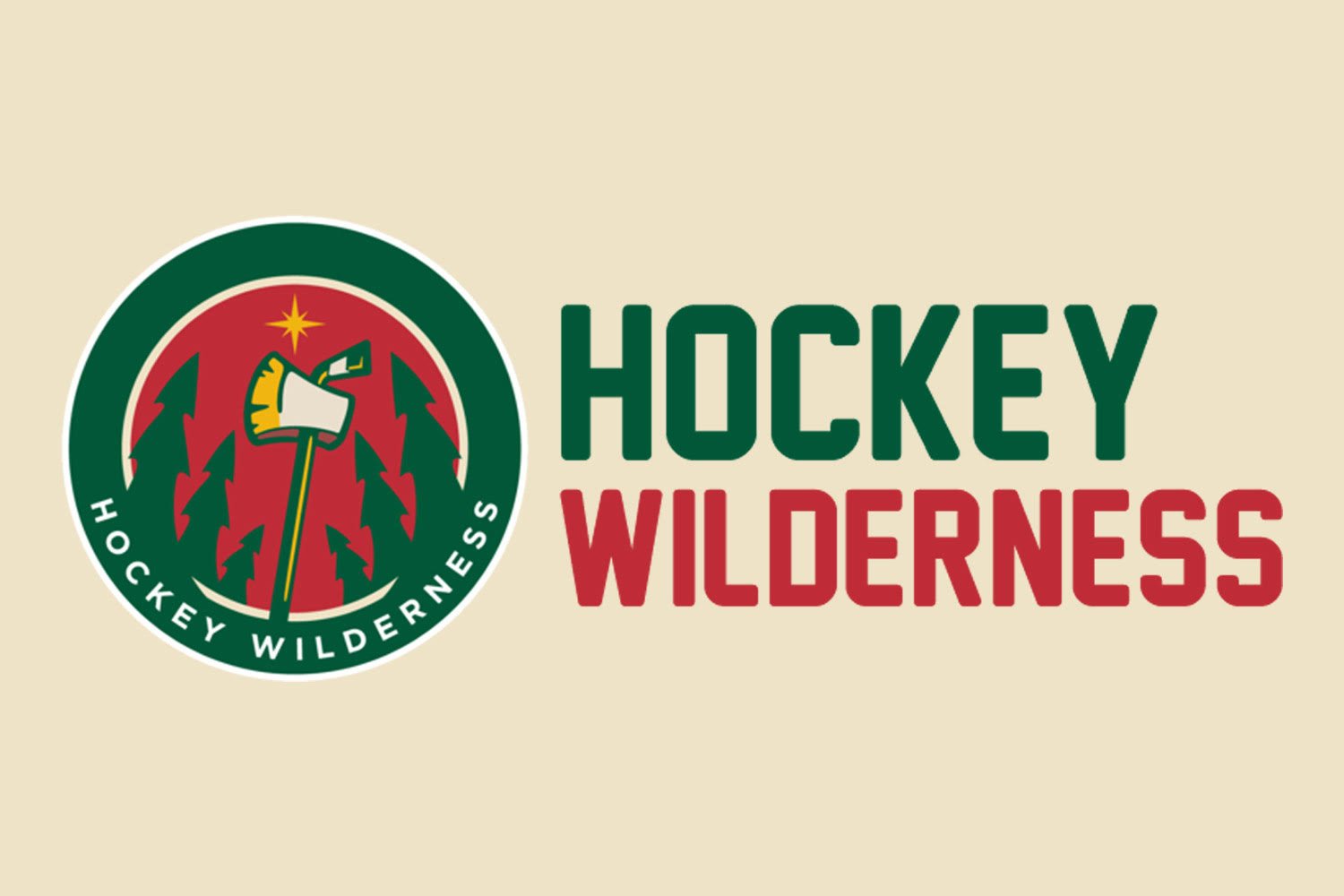 As the prospect tournament in Traverse City, Michigan winds down with the 3rd place and Championship games to take place today, I had a few thoughts on the Wild's play, and some individual players performances. The Minnesota Wild (but not really) are 2-1 in the three games prior to today's match-up in the 3rd place game.
After being down 5-1 midway through the third period against the St. Louis Blues, I had basically given up on the team. Adam Vay was getting shelled, the hockey was mostly hideous, and you could tell the defense was discombobulated. I saw the goal that Wild 2017 3rd round pick Ivan (goes by Vanya) Lodnia scored. It was a pretty shot that he roofed in tight. That said, I did not expect the Wild to score five unanswered in the final 8:54 of the game to win it. Luke Kunin, who was dominant in the dots had a couple and looked especially good when placed on fellow NHL hopeful Joel Eriksson Ek's line in crunch time.
Overall game one was sloppy, and the goaltending left a lot to be desired.
In Game 2, this time against the Columbus Blue Jackets, the Wild were far more structured. They out-shot the Blue Jackets and controlled the offensive zone. They just ran into Columbus invitee goaltender, Ivan Kulbakov, who put on a show. I could see what coach Lalonde is trying to do and the comfort level of each player playing with one another came together. Unfortunately, after losing Jack Walker in Game 1, the Wild lost skilled forward Mason Shaw in Game 2 to an apparent knee injury. Michael Russo of The Athletic reported that it was a torn ACL and Shaw will miss 4-6 months. Shaw was certainly one of the players from this year's draft that know exactly what to do with the puck, but he was rolled-up on near the end-boards and is now lost for the long term. In net, Dereck Baribeau looked very good, but just couldn't get the offensive support.
In Game 3, the Wild looked awful to start the game. The Stars, which had given up the most goals in the tournament and lost both their first two games, really transitioned well against the Wild, and pinned them into their own zone. It wasn't until a late period power play that the Wild managed to sustain any real meaningful offensive zone pressure. Then Eriksson Ek took a high stick and was down on the ice for some time before heading off under his own weight. I thought Eriksson Ek might've been done for the game, but as the ensuing 5-on-3 power play expired, he notched a helper on Dmitry Sokolov's power play goal.
By the way, to see Sokolov on the ice and playing is a good thing. He's missed time at prospect camp and been playing in juniors away from Minnesota Wild fan's eyes. He has a hell of a shot and you can see he enjoys scoring. He's slow, but he certainly doesn't have the separation speed you see at higher levels of hockey. He also isn't quite polished in the two-way game, but, the Wild, a team that has many two-way players, can afford to carry a shooter, if Sokolov can prove to not be a liability. I'm excited to see what he can do in the future.
Though Sokolov scored to give the Wild a 1-0 lead after one period, the game was all about former Golden Gopher Justin Kloos. He had a goal and two assists and was extremely noticeable all game long. He just made things happen on the ice and that line of Sokolov, Kloos, and Eriksson Ek was as solid as they come in the tournament. He will be a great addition to Iowa this season.
As for Kunin, I really like his game. He shoots like crazy, has an intensity to his game, but also plays with a discipline of an NHL veteran. I noticed him playing in the slot area on the power play just trying to be an option out front and also tipping pucks. He did hit the post on the one breakaway he had, which I know caused some grumbling because Wild players just seeming unable to finish a breakaway. I believe Kunin will be a total stud in the NHL and expect him to spend little time in Iowa. That said, I do think that Kunin will see time in Iowa to start the season. However, I would get to Des Moines and the Wells Fargo Center early this year, because I don't think he'll be down there for long.
Finally, I want to just mention the great work that both Joe O'Donnell and Josh Fischer do on the Iowa Wild broadcasts and their work during this tournament. The audio and sight lines in a small barn like the one in Traverse City is hard to work with and they do a fine job. It's great that they have decided to stream these games online because it gives a chance to not only see the hockey on-ice, but we get to hear about player development and what's to come from the players and coaches into training camp. The Wild might not win this year's championship, but it is a fun, kinda nerdy, way to get your hockey on in September and hear some great work and analysis by the IA Wild broadcast team.