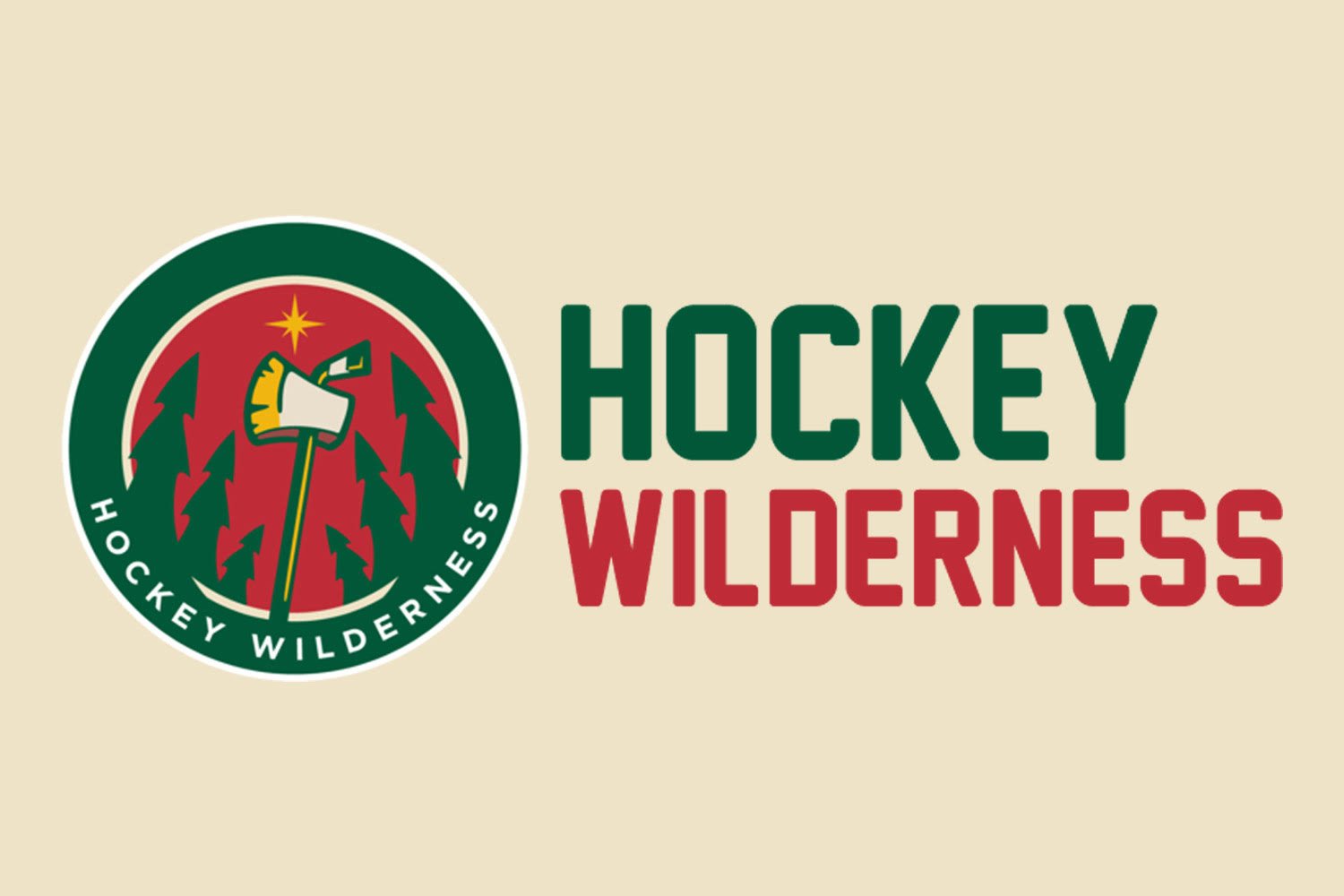 It is finally October! We survived the offseason and opening night is just around the corner! The Minnesota Wild face off against the Winnipeg Jets on Oct. 15th at 6 PM CT. Personally, I'm hoping we hear lots of "Let's go Crazy." Training camp/preseason has been going on for about a week and things aren't looking too great right now, but what does that mean for the regular season?
Training Camp
As I said above, training camp has been underway for about a week now and there have been many cuts already; notably, Head Coach Bruce Boudreau is looking for players to step up and want the open roster spot and has been underwhelmed with roster hopefuls such as Alex Tuch and Joel Erikson Ek's desire to jump at the open spot and take it. According to Michael Russo of the StarTribune, before Thursday's preseason game against the Winnipeg Jets Boudreau told a lineup full of roster hopefuls that, "no one's jumped out and taken possession," of the open jobs yet. Hopefully having Alex Tuch and Joel Eriksson Ek rotating in on the second and third lines will light the fire in their bellies they need to want to make the team and play the way Boudreau wants and knows they can.
Preseason Games
The preseason so far has been pretty rough. The losses to the Colorado Avalanche and the Winnipeg Jets were ugly. The game against the Buffalo Sabres wasn't the prettiest either despite pulling off a comeback win. The PP is still a puck passing show with little success other than Matt Dumba's goal Thursday against the Jets. In practice, coach Boudreau is still hammering home the need for net front presence. Their next preseason game is tonight at 5 PM vs the Carolina Hurricanes. They will have to play much better hockey if they want to win; a major recipe for success: scoring on the man advantage.
Lineup
According to the Pioneer Press' new Wild beat writer Dane Mizutani, the long awaited Zach Parise - Eric Staal - Charlie Coyle line had been working together in practice yesterday.
Other lines include Mikael Granlund - Mikko Koivu - Chris Stewart working together with Tuch rotating in and Jason Zucker - Erik Haula - Jason Pominville with Eriksson-Ek.
Finally, the defensive pairs are Ryan Suter - Jared Spurgeon; Marco Scandella - Nate Prosser; Jonas Brodin - Christian Folin; Matt Dumba - Mike Reilly.
My only question for this line up is: Where will Nino Niederreiter fit in? With the beloved-by-most-fans line of Niederreiter, Haula, Pominville broken up where will Boudreau put him? Nino has had lots of success on the right wing; Game 7 of round one of the 2013/14 Stanley Cup Playoffs against the Colorado Avalanche ring any bells? Where ever he does go (the second line please) he should make an impact like he has time and again.
Power Play
It's no secret the Wild's man-advantage has been a major point of weakness in the past and hasn't really seemed to change from the passing show so far this preseason other than Matt Dumba's goal. These guys are professionals and still seem afraid to hammer away shots and screen goalies with a big net-front presence. Mizutani tweeted that during yesterday's PP practice, Boudreau was still trying to convey the importance of being in front of the net on the man-advantage.
The power play needs some work to improve no doubt but the changes the Wild are supposedly working on in practice need to be implemented for them to be successful; They need a player in front, they need quality shots and need to pick up rebounds. One player realistically should always be open, cycles, one timers, give and gos should also be used. Having control of the puck is great but you can't score if you pass the entire two+ minutes of the power play. As Tucker told Jason Zucker, SHOOT MORE.
Penalty Kill
The Wild's penalty kill is more up and down than say the man-advantage, there's good spells and bad spells. With Hall of Fame defensemen-turned-coach Scott Stevens helping out I suspect the penalty kill having more good spells than bad spells this year. Dane Mizutani wrote about coach Stevens and reported that he had stopped practice when he was displeased with execution during a PP drill and chewed out a group of players on the far end of the ice. In the same report, Ryan Suter was quoted saying, "I'm excited to learn; that was the first conversation we had. He even said he was excited to learn from me, and I'm excited to learn from him. You can tell it's going to be a good relationship." The biggest recipe for success on the PK is not chasing and getting rid of the puck hard and effectively when you do get possession. Easier said than done, of course.
Winning is contagious. When things go right and you're successful, it makes everything easier. That's going to be the biggest challenge for the Wild - continuing to be successful and avoiding the mid-season decline. No more starting strong and then limping to the finish line. The Central division is too good and too competitive to make a deep playoff run by limping into the playoffs, licking the wounds. Do I think the Wild will win the Stanley Cup this year? Probably not, but I do foresee a much more successful and fun season, which is all I can really ask for.