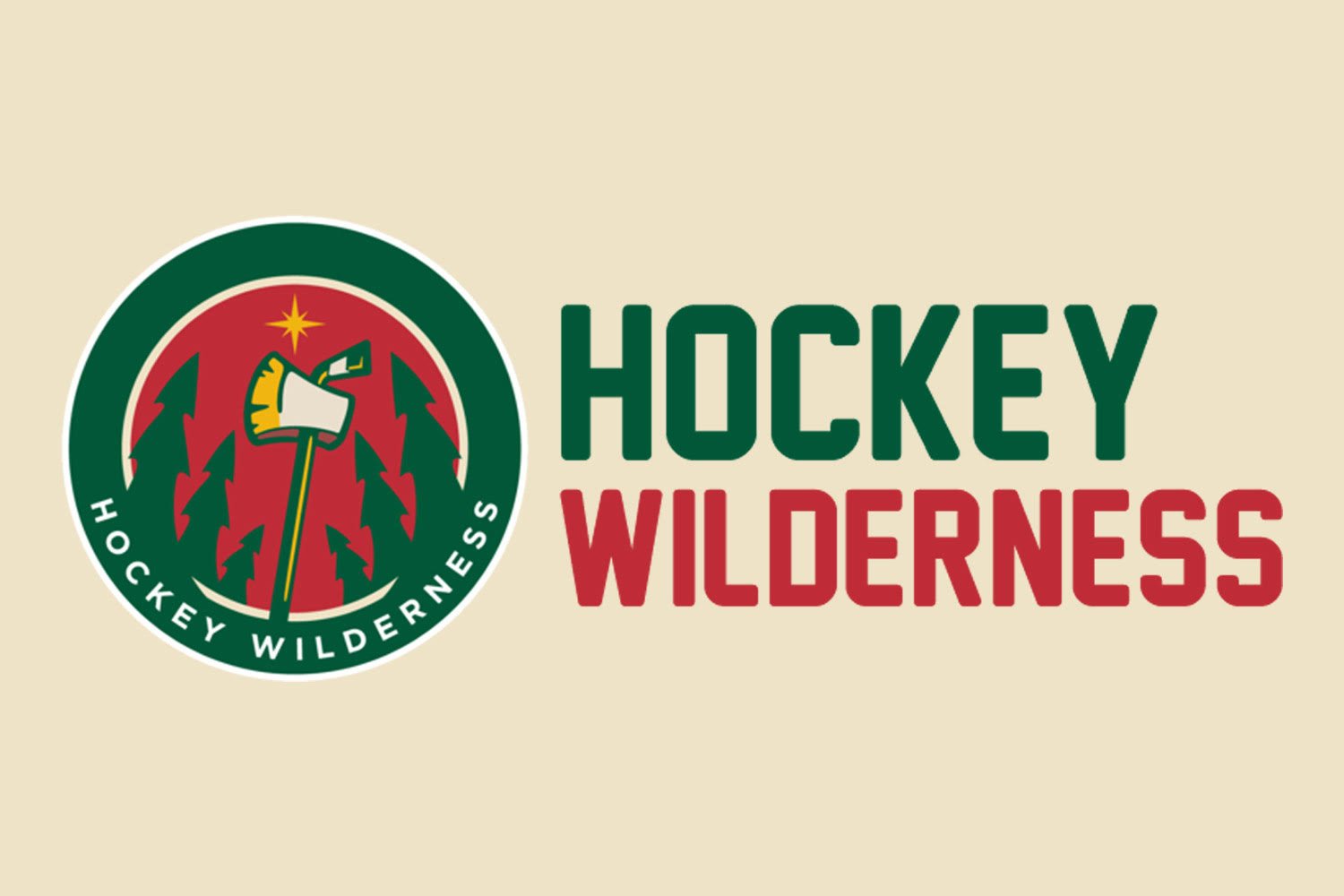 Admittedly, I don't watch the Minnesota Wild often. What I do get are live tweets while I'm working, and I feel like the cardiac pace of what have been Wild games this season has a lot of people on edge around here.

Maybe people are panicking. Maybe it's just what happens early in the season like this where we've seen seemingly the entire forward staff in and out of hospital gowns, Chris Stewart was the team's leading point scorer encroaching on the first to double digits, and Charlie Coyle broke his leg.

Either way, the Wild have some of their flaws and the "fire Chuck Fletcher" band wagon is starting to get a larger, more acerbic following.

There are a few names out there that people have asked me about regarding the defense in Iowa if you're thinking that it's time to bid the Kyle Quincey experiment adieu.

Special Teams ability

Alex Grant has been a name kicked around. He probably has the hardest shot on the team, and when you see his stick come up, you know you're hearing a thud soon after. That's a sound wingers love to hear. The hockey equivalent of "Pavlov's Dogs." Nice, juicy rebounds are coming.

He set a career high in points in the A last season with 49 in 70 games (0.70 PPG), and roughly 65 percent of his points were from assists. On a grand scale, he tallied a lot of his primary assists on the peepers.

Iowa's power play has had a slow go of it to start the year themselves, but if you're in want of a player that will generate one-timers from the point, he's good in that regard.

Offensively he's a promising replacement, but defensemen should also play defense. There have been times where wingers are able to take a straight line through the neutral zone and into Iowa's zone to get a shot off with Grant starting with decent positioning above the puck.

The In-Betweener

Ryan Murphy is a former first rounder, a veteran of 151 NHL games, and usually the partner for Grant when the Wild go with the 3F2D approach on the power play. He also has more points than Grant to start the season with 9 (2G/7A) to start the year.

He's better with puck movement on the offensive side of things, makes some nice passes from his own zone that lead to rushes.

However, he's been at the bottom of the line-up card at times. Keeping in mind that the AHL is a development league first, he's walking on a weird plane. The Aurora, Ont., native has spent nearly half of his career with one foot in the A and the other in the Show - 104 AHL vs 151 NHL games played.

Defensively, he was also looking like a liability, but Iowa as a team had a lot of problems turning the puck over in the DZ that led to grade-As for opposing forecheckers in the first few games of the season.

Since then, he's gotten better with the turnovers and stayed out of the box, and is back to a regular top four form, most recently paired with Nick Seeler providing some sound, shutdown D.

The Rookies

I've written and been asked to write about Brennan Menell early on this season. It's been a great story since he was invited to camp. He's playing crazy minutes in the AHL, and is on both the PK and PP. It's a little early in his development.

Carson Soucy is kind of in the same boat. Unlike Menell, he's not known for the offensive side of his play while himself on working on his defense-first style. He is also getting special teams minutes and has been paired with Menell a number of times. Once again, it's too early in his professional development to throw him in an NHL line-up.

Other options

Still, Reilly is the only player waiver exempt for Minnesota at the moment on the defensive side of the puck. The Wild are in that "cap strapped" category. And if Grant or Murphy gets called up, they have to go through waivers on the way back down too.

If you're just wanting to see new blood for the sake of new blood, Nick Seeler might be a name worth bringing up. He's an Eden Prairie-native, went to the U, all of that warm and fuzzy stuff.

On the hockey side of things, I don't think there's a defenseman that absorbs more pucks than Seeler. The guy's a puck magnet, has a decent stick, and plays the position fearlessly; a real team first kind of player.

He's 6'2", 200, but

when the Red Wings prospect put a knee-to-knee hit on Kyle Rau.

Offensively, he shows up. Has three assists in 17 games to start the year, but he had just five in 57 games as a rookie in 2016-17.

At 24, waivers exempt, and a year of pro hockey under his belt, it would, at the very least, be a good opportunity to see just how well Minnesota can draft deep and at the blue line.