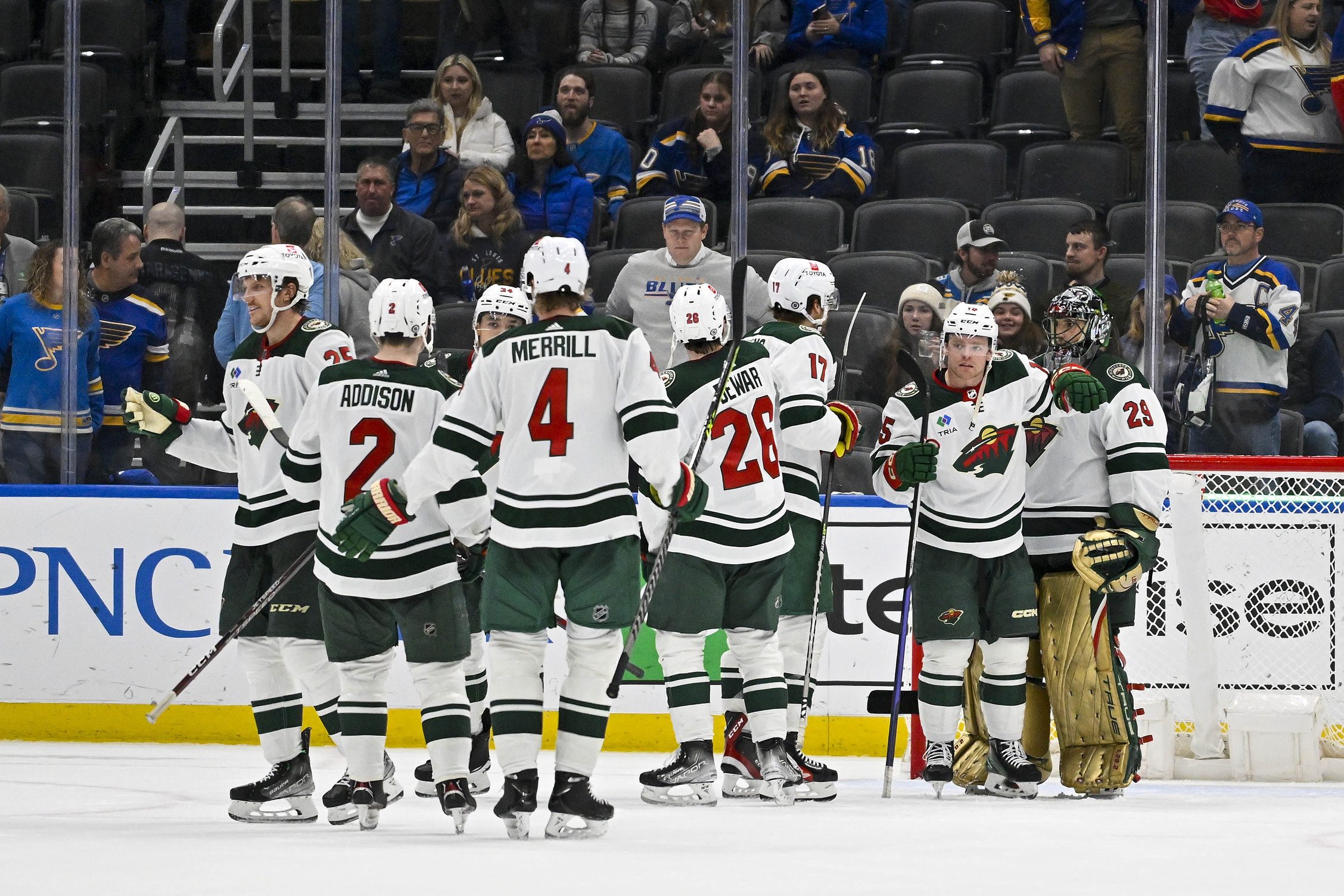 The holidays are over, and the Minnesota Wild have completed 34 out of 82 games. While 34 isn't exactly 41, the season's halfway point, it's close enough that we can evaluate the Wild and what has gone right for them. So far, Minnesota has been surviving a Kevin Fiala-less offense with a 21-13-2 record.
The question is: Can they continue to win games without having the element of surprise that last year's Wild had? Can they stay in a playoff spot and push for home-ice advantage in the first round? Also, with the NHL Trade Deadline around the corner, who are the prime candidates for Bill Guerin to look at?
Before the 2022-23 season started, there was much skepticism about the team. However, it looks like they have been one of the better clubs in the Western Conference.
After shaking off a slow start, the Wild have consistently driven possession to open up scoring opportunities. They rank fifth in the West in controlling High-Danger shots, taking 52.3% of that share at 5-on-5. Dean Evason is rolling four lines which can pepper the opposing goaltender, and you can thank the blue line for chipping in to help offensively.
For a team lacking Top-6 talent since Fiala's departure, it's great to see them hit their stride. They've held up and continue to bury their chances. The Wild's offense isn't elite like last year's, but they will hang around against their opponents and should never be counted out.
Besides, whatever they lost at 5-on-5, they're making up on the power play. It might not be deep; the drop-off in skill once you get beyond Kirill Kaprizov and Friends is steep. However, as a whole, their power play is still strong because they lean on their first unit and get great results.
Minnesota is tied for seventh in the West with 27 goals on the power play, which is average, but it gets better from here. The Wild aren't only scoring at a decent rate; they're one of just five teams to allow one or fewer shorthanded goals. A team like the Los Angeles Kings might have 34 power-play goals. But they've allowed six shorties, which makes their goal differential (+28) not much different from Minnesota's (+26).
Since last spring, when a lackluster power play doomed Evason's Wild in the playoffs, they've learned from their mistakes. The team is getting much more chances, ranking third in the West with 9.33 goals per hour. Only the Dallas Stars and Edmonton Oilers are the only Western Conference teams better than them. But with the top players getting so many minutes, will it be sustainable for the upcoming battle for a playoff spot?
Then there's the other side of special teams, the penalty kill, which has also improved. In terms of goals, they've been exceptional. They've produced six shorthanded tallies, second in the West, largely thanks to Connor Dewar. Opposing power plays are getting only 81.7% of the goals, which is also second.
Can they keep that up? It looks like it. They're sixth in the Western Conference in generating expected goals (1.12 per hour) and fourth in allowing expected goals (7.37). They will need to continue this play on special teams if they want to make a statement in the West.
Now that you've gotten the context of Minnesota's first 34 games of the season, how can they maintain consistency? It all starts with maintaining their identity. Evason's got last year's high-flying Wild playing Barry Trotz hockey, which is why they're in good standing.
Sure, you'd want the team to eliminate old habits that occasionally leave fans angry and perplexed. Still, the team is yet again in a tight playoff race. While it looks like the team will be fine, there isn't such thing as a 34-game season. Will the power play see regression since Evason? Will its goaltending continue its recent run of dominance? Is this team the real deal where they have enough talent in their core to win?
Most experts expect to upgrade their Top-6 forwards or stand pat, depending on how well the depth is scoring that week. There are a lot of strong veteran names that might be available to address several different needs. With a good amount of cap space at the deadline, Guerin has a chance to bolster his group even more.
Regardless of what happens during the next couple of months, the Wild should be good enough to sustain their success. They better hope that their top power-play unit can continue to handle those huge minutes, or else they'll need to upgrade their second unit. But even with some questions, the team is settling in and on solid ground in the playoff race.
Still, they need to remember that the defending Stanley Cup Champion Colorado Avalanche are a sleeping giant. They've been hampered with injuries left and right. But once they're healthy, they can quickly pass the Wild in the standings. Don't count some of the bubble teams like the Calgary Flames or St. Louis Blues, too. They're both veteran teams that can make a big push. The West isn't safe for comfort over the next 50 games. Here we go.