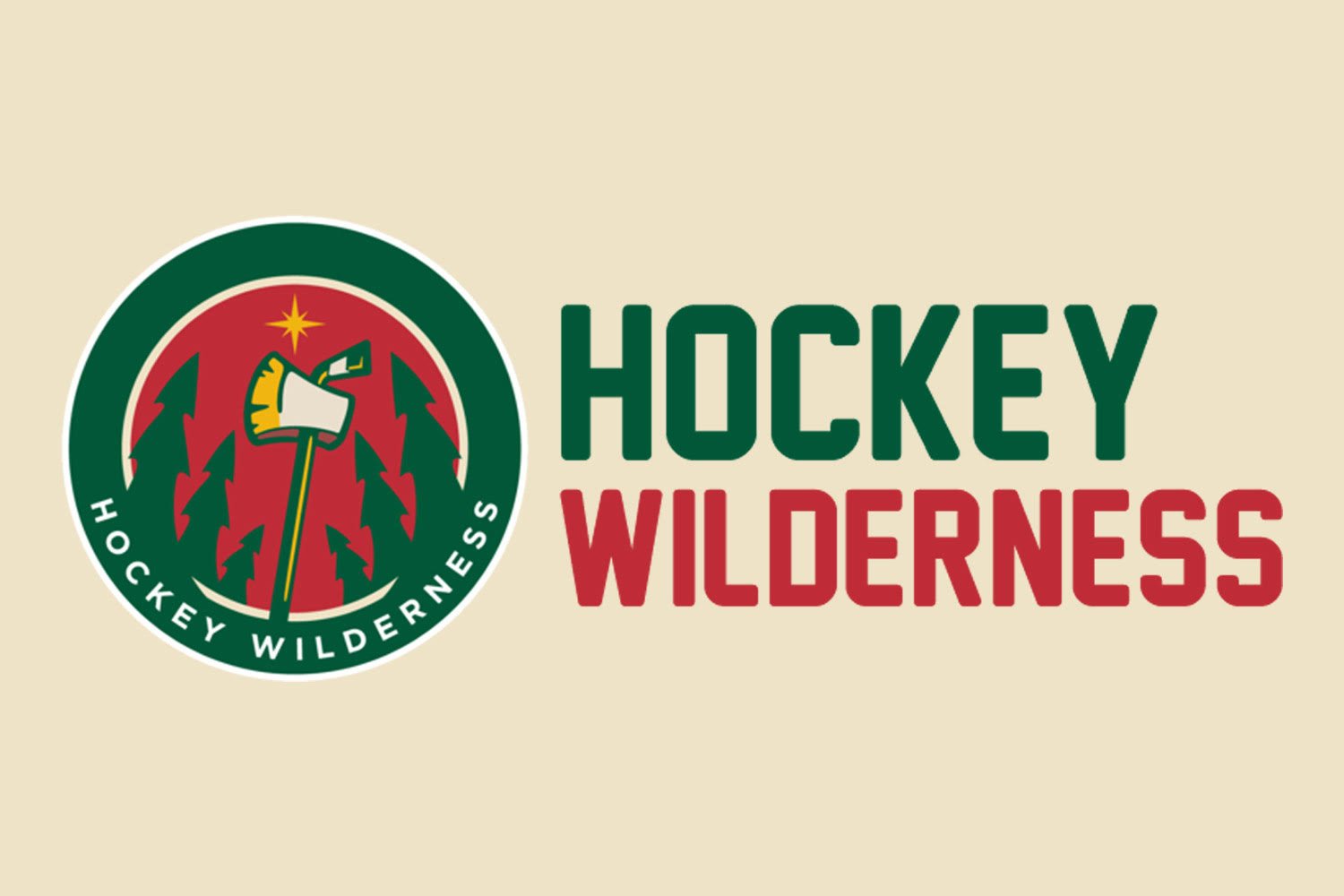 As you know, the Wild lost to the Oilers 2-1 last night, which knocked the Wild's playoff odds down to somewhere between 55 and 65%. Still decent odds, but a loss to the lowly Oilers isn't going to help the chances of a Wild team that is, for now, on the bubble.
Last night, when the Wild weren't able to score enough to win, despite a high shot differential, was the first time in a long while where you could use the word "Snakebit" to describe the Wild team. The last time I remember the Wild dominating and losing was in early-January, where the Wild took it to Chicago and Nashville, but lost both games due to lousy goaltending.
The Wild showing a glimpse of the team they were in the early part of the season- a team that could dominate and still lose- combined with some ominous words by friend of Hockey Wilderness / Stat Guy Extraordinaire Garret Hohl might make fans nervous, though.
While Garret acknowledges the Wild are a threat in that Tweet, and later admitted part of his motivation for said Tweet was to rile up Wild fans, there is a kernel of truth to this. During the Wild's 11-1-1 winning streak, they rode Dubnyk to victories in low-scoring affairs vs. Edmonton, Calgary (twice), Colorado and Florida. They've recently had games where they were out-shot by non-playoff teams in Florida, Calgary, and Carolina. Since making the Dubnyk trade, the Wild have only a 50.4 Corsi%, meaning they've only controlled slightly more than half of all shot attempts during that stretch.
There's no doubt the Wild have been riding some luck in this stretch. Again going back since the Dubnyk trade, the Wild have had the highest PDO* in the league, a sky-high 103.7 at 5v5. And while some of it is skill- the upgrade in net from Kuemper/Backstrom to Dubnyk is significant- there's not a whole lot to suggest Dubnyk is going to be able to maintain the .936 Save% he has in a Wild sweater for the remainder of the season. It's extremely likely that he'll come down.
So is the rest of the team prepared to pick up the slack when Dubnyk's play more closely resembles his career numbers? To answer this question, I decided to break down the Wild's numbers Pre-Dubnyk and since the Dubnyk trade, in order to get a feel for how this team has played over various stretches of the season.
Still with me? To break it down, this largely tells us what we already know. The Wild were good, but unlucky early, mediocre and unlucky mid-season, and have been some combination of lucky and good since getting Dubnyk.
Smart people can and have mentioned the underwhelming Corsi% and high PDO. It's also worth mentioning that the team's scoring chances have dipped since the Dubnyk trade. But the truth is, when you look at the whole picture, we're seeing a team whose underlying numbers suggest they are closer to their early-season form than their mid-season slump. When you adjust for score-effects (The trailing team tends to pressure more than the winning team), it certainly looks like the Wild are a solidly above-average team independent of luck. Even when cherry-picking their worst stat, they're a break-even possession team right now.
So, have the Wild been over-performing? Of course- any team with an 11-1-1 stretch is going to have luck involved at one point or another. Should this cause great concern all across Wild fandom? Probably not. As Garret said in the above Tweet, they're still pretty scary.
*PDO is pretty simple- You add up a team's on-ice shooting and save percentages. Since outliers usually regress toward 100.0, it's used as a rough measurement of who's getting lucky/unlucky in a given period of time. Think of it like BABIP in baseball.
**Corsi is shot attempts, Fenwick is unblocked shot attempts, SA = Score-Adjusted, and all stats tracked at 5v5 and by War on Ice.