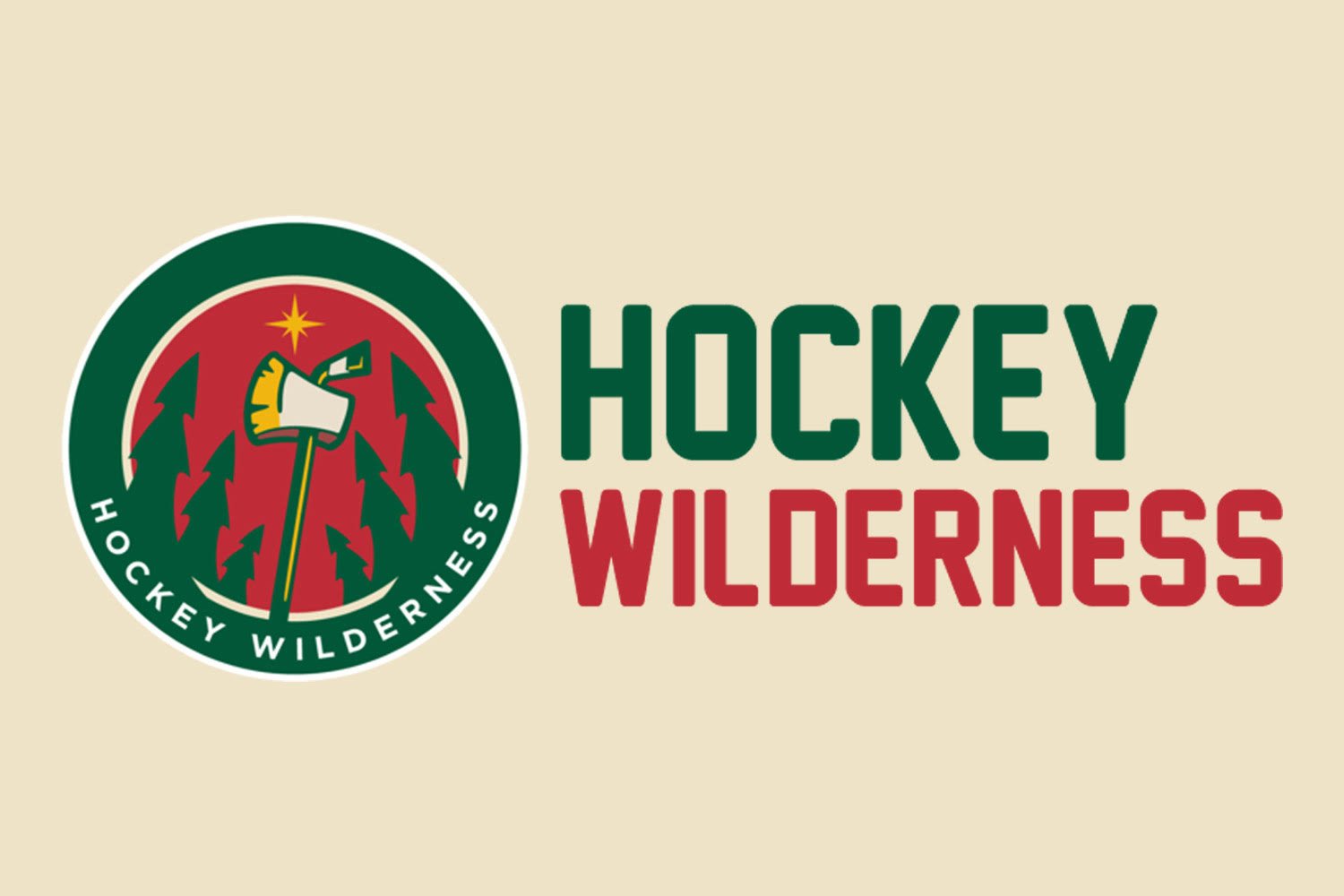 MINNESOTA WILD AT WINNIPEG JETS
7:00PM Central, Bell MTS Place, Winnipeg, Manitoba
TV: Fox Sports-North
Radio: KFAN 100.3 and affiliates
Streaming: Fox Sports Go app
Well, that wasn't quite the effort we hoped to see from the Wild on Saturday night. It went into St. Louis knowing that it needed to elevate its game against the best team in the Western Conference, but sloppy defensive play and poor penalty killing would ultimately doom Minnesota. Further, when the Wild broke down defensively—which it did a lot, as St. Louis peppered Devan Dubnyk with 40 shots—the Wild netminder wasn't able to turn away enough of the chances to bail out his defenders. It's a storyline that has been far too prevalent during several stretches of this season so far.
There's no time for Wild wallowing, though, because the team is still in its stretch of critical Central Division games and visits its Manitoban neighbors this evening. Though we still haven't seen the Wild's best hockey this season, it has gone 6-2-1 in its past nine games even with its loss to the Blues, and it is very much in the thick of things in the standings. As the Wild enters its third matchup of the year with its northern rivals, Bruce Boudreau needs a solid response from his squad tonight.
Will we see Alex Stalock between the pipes? This blogger thinks we will.
WINNIPEG JETS
Sportsnet analyst Jeff Marek often says, "Show me a good goalie and I'll show you a good coach." The statement could not be truer of the Winnipeg Jets this season, as Paul Maurice has seen his star-laden lineup finally have the success that many of us have expected from his team for years. The key to Winnipeg's breakthrough season continues to be the emergence of Connor Hellebuyck as not just a bona fide starting goaltender, but as a rising star in the NHL. Hellebuyck has been a revelation for a franchise that has starved for consistency at this position since it moved from Atlanta. He now holds the fifth best save percentage (.929) among goalies with at least fifteen starts, and sixth best GAA (2.33).
These Jets have bested the Wild in both opportunities this season. Finnish Finnom (pronounced like "phenom" but more Finn-like) Patrik Laine starred in the first contest between these teams, blasting home two power play goals from the left circle. In the second meeting, Nicolaj Ehlers showed the Wild why he can't be forgotten on the ice, as Matt Dumba laid a beautiful drop pass in Minnesota's zone, which Ehlers easily deposited behind Stalock for the eventual game winner. That play became known in Hockey Wilderness folklore as "The Great Dumba Dumb-Dumb of 2017." No dumb-dumbs tonight, please!
Like the Blues, these Jets follow up their elite top forward line with a balanced attack that comes at opponents in waves. The Wild will need exceptional team defense and an outstanding performance from its netminder to shut down the likes of Laine, Ehlers, Blake Wheeler, and Mark Scheifele.
Winnipeg is coming off of a 4-0 loss in San Jose on Saturday, a game that Steve Mason started but couldn't finish, as he left with an upper body injury in the second period.
STORYLINES
UPDATE: Ryan Murphy has been recalled by the Wild. Per The Athletic, the decision was made because Jared Spurgeon is not feeling well and is a gametime decision. Even if Spurgeon can go tonight, I would hope the Wild is smart and keeps him away from the rest of the team until he is healthy again. With the struggles of the rotating third defensive pair, it wouldn't shock me to see Murphy in the lineup regardless of Spurgeon's status. He has a goal and ten assists this season for Iowa.
Nino Niederreiter's goal-scoring streak came to an end at six games Saturday, and Mikael Granlund was held without a point for the first time in that same duration. So I guess I officially jinxed them with my whole "These guys are going to stay on their respective streaks and I'm definitely not jinxing them" bit before the game in St. Louis. Sorry guys! That one's on me.
Even without any offensive production from Nino or Granny last game, the Wild had two more power play tallies. As a team, it had just six total PPG's in the entire month of October, and scored just two goals with the man advantage in eleven games between October 24th and November 14th. Not coincidentally, Michael Russo sent out this tweet from practice on November 15th:
Since then, Minnesota has ten goals in six games on the power play, so the newfound PP success is simply a product of good coaching. Boudreau brilliantly adjusted an area of weakness and turned it into an asset, as the team's power play units are getting set up in the offensive zone more consistently, moving the puck less predictably, and finding more ways to get shots to the net.
Boudreau has also cleverly used benching his top units for portions of power plays as a means of sparking his team, a tactic that he employed once more on Saturday when Daniel Winnik and Tyler Ennis assisted on Zack Mitchell's goal. The button pushing worked briefly, as Eric Staal scored the team's second PPG of the night five minutes later to get the Wild back in the game, but it would prove to be too little too late this time.
On the flip side, the Wild's penalty killers had a terrible game Saturday, as the Blues scored on three of their eight opportunities. Dumba and Kyle Quincey each had ugly turnovers that led directly to St. Louis goals, plays that cannot happen again tonight. With Winnipeg's many weapons—including Laine's big one-time slapshot—looming large, the PK simply has to be better.
INJURIES 
No Zach Parise.
For Winnipeg, defenseman Toby Enstrom is out eight weeks with a lower body injury, and Mason is day-to-day per Rotoworld.
The Gamethread will post at 6:30PM Central. Below are the projected lineups, thanks to DailyFaceoff.com. Thanks for reading!