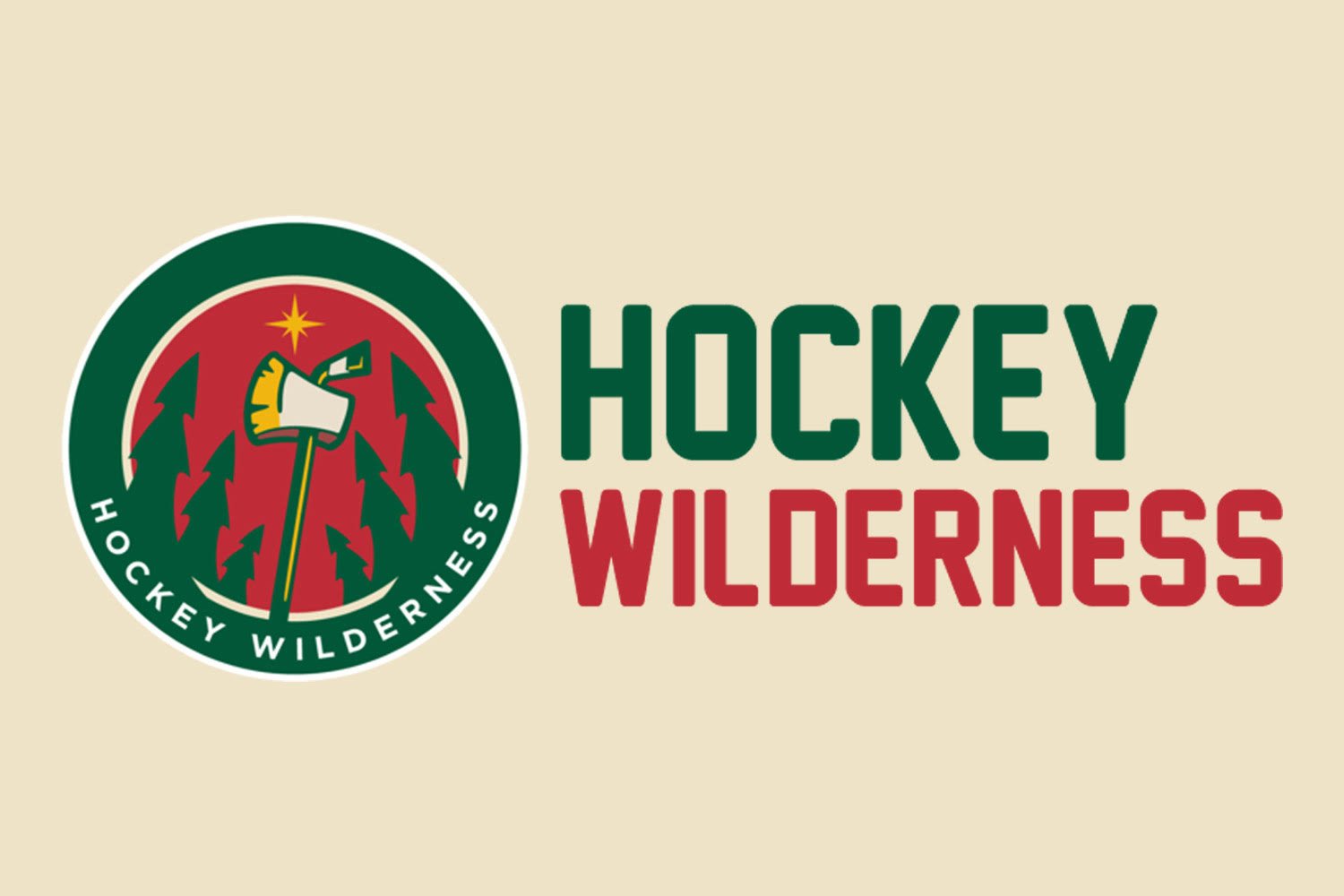 DES MOINES, Iowa - Though not mathematically eliminated from postseason contention just yet, the Iowa Wild should be focused primarily on returning to the win column as the variables are stacked up against them.
They were shutout by one of the weakest teams in the league offensively, they had next to know defensive help with the departure of Carson Soucy in an emergency role with the big club, and frustration appears to have turned into apathy at certain moments.
Still, there are some parts of this final stretch of games to be excited about despite Iowa attempting to avoid a ten game slide. Rookie centerman Mason Shaw will be added to the roster and when he plays it will be his first action since tearing his ACL back at the Traverse City Tournament with the rest of the prospects.
He was cleared by Minnesota team doctors to skate back on Jan. 25th and did practice with his WHL club, the Medicine Hat Tigers, but he has yet to see game action. The Wild's fourth-round pick of the 2017 draft had a 94 points (27G/67A) season in 71 games in the 'Dub last season.
Another bright spot in terms of new arrivals has been Vanya Lodnia, who doesn't have any points in his first two professional games, but has shown a tremendous presence as an F1. His skating and positioning have looked good in a limited role, so it's definitely something to pay attention to and hopefully the boost in confidence he'll need come Development Camp time.
Chicago (Vegas/St. Louis) have been playing high level hockey since the turn of the calendar and have caught up to the Manitoba Moose, whom Lalonde thought "un-catchable" in the standings a few months ago. Despite a rocky start, it was no secret around the division that the Wolves were going to be one of the teams to beat come playoff time, and that expectation certainly rings true.
Their +34 goal differential is among one of the best in the A and one of just a handful of teams in the league that have given up less than 190 goals against.
Top Performers
Chicago - Points
Iowa is getting a little bit of help as Brandon Pirri is up with the Vegas Golden Knights and has potted three goals in the course of two games for a team that didn't need much help with anything this season. Pirri is just one of many names on this roster that have had a hefty dose of NHL minutes but not a solidified place anywhere - looking at Pulkkinen (83 NHL GP) and Bennett (200 NHL GP) specifically.
Hyka still continues to put up points as a "rookie" and even has 10 games in the show with the Golden Knights where he was also able to produce points (Vegas continues to be an enigma). Apart from a five game drought back in November, the native of Mladá Boleslav, Cze. has only gone back-to-back games without a point once.
Holm is a late season addition to the roster and claims the fifth spot on the scoring table, though only has 6 points as a member of the Wolves. He was acquired in a trade between Vegas and Vancouver for Brendan Leipsic back on Feb. 26th. He has one NHL game under his belt and put up 29 points (11G/18A) in 42 games with the Utica Comets in the A's potent North Division.
Iowa - Points
#FreeSammy
On the outside looking in on this list is Zach Palmquist, who I've written about being on the cusp of the record for points scored by a defenseman in the single season. The only problem is that he's been stuck on 31 points for awhile now and has just two points in his last 12 outings.
Sammy is 24 and will be an RFA this summer and after the nearly 60 points (still attainable) performance this season, he should be earning a contract this summer. In talking with Lalonde, he's got NHL talent both with and away from the puck and next year is where I hope he gets to show what he's made of.
Rau is 25 and will be a UFA this summer, but with his production this season it will be up to him as to whether or not he wants to stick with the hometown club or chase his NHL dream elsewhere. I love the way he plays - a lot of intensity and an absolute gamer.
Where a lot of my focus is, is on the ATO guys. Gerry Fitzgerald has earned at least an AHL contract and continues to skate hard, get pucks in deep, and score. I'm excited to see if it's Lodnia out on the ice again and what Shaw might bring to the table.
Chicago - Goalies
The Wolves have had a revolving door in net, having to rely on a Toronto Maple Leafs prospect in Kasimir Kaskisuo eat up a bunch of reps in net despite playing on loan. However, he hasn't made a start since Mar. 10th for the Wolves, and now we get to continue to see just how deep George McPhee has made his organization.
(It's pretty deep).
Dansk has gotten the majority of starts for Chicago as of late, and hasn't had a SV% lower than .900 since February, and the one regulation loss all season speaks to just what kind of talent he has. With Vegas, he posted one shutout and gave up just five goals in four games.
Lagacé has also put up some nice numbers, though has been given a back-up assignment as seen with his three starts in the month of March. Despite what his overall record looks like, the native of Longueuil, PQ has posted a save percentage over .900 just once in his last five starts. He made 16 starts with Vegas, but to mixed results.
Iowa - Goalies
As strange as the team's collapse has been, so has the sharp decline in play of Iowa's goaltending tandem. Svedberg was playing at an immensely high level and might have been the sole reason Iowa wasn't falling down the standings in February. But, as should be noticed, a goaltender is often only as good as his blue line.
With the strongest blueliners earning NHL time, the burden of defense - albeit unfairly - is placed on the goalies. In all fairness, you can't stop everything, and it's even harder when it seems like everything is getting through.
Michalek has slid into an AHL back-up role again this season, as he had behind Alex Stalock the last. There have been moments of great play from the former Harvard goalie, but there have also been moments when you question whether or not he's seeing the puck. Consistent inconsistency.
Game Plan
There really isn't much to plan for at this point. Iowa has a definite lack of defense, and it's been rather unfortunate to see a team that was near breaking even on goal differential this season now sitting at a -20. 200+ goals was nice, but now they're about to take a step backwards after a very solid season defensively in '16-'17.
It's more about individual efforts at this point as it's defense by committee. You hope that neutral zone defense and a strong forecheck can yield some offensive opportunities, but Chicago is a very talented club that will take advantage of the little mistakes - mistakes that have been costly for Iowa as of late.
Once again, it's "just have fun" mode with the playoff window basically closed besides what the math would suggest. It's hard to have fun during a 9-game losing streak, but maybe there is some pride left in the tank to avoid loss number 10.
It's a 7:00 CST puck drop from Wells Fargo Arena and it's a $2 beer night. The first 1,500 fans can get a Wild duffle bag, so that's pretty neat.