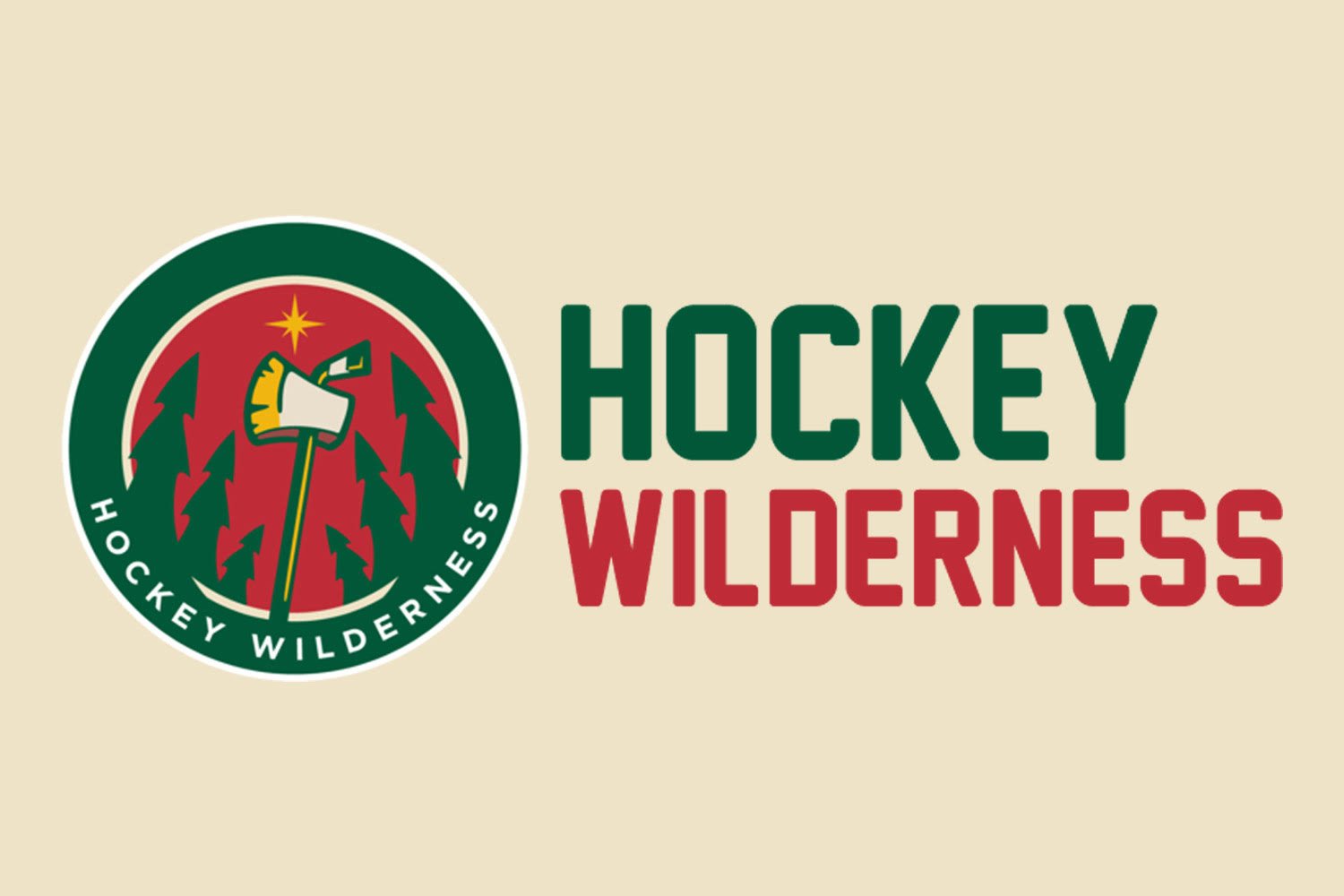 So, last week we took a look at my theory that the Wild as a team basically played with one hand tied behind its back by throwing out a forward group sharply divided between a solid top six and a dreadful bottom six. And I suggested in fun that perhaps GM Chuck Fletcher had found Corsi Religion and that he took a cleaver to the bottom of the roster as his best chance to improve the team for this season. If you recall, the eight forwards from last season GMCF kept include Niederreiter, Pominville, Koivu, Granlund, Parise, Zucker, Coyle and Haula. And the only add to the top nine was Eric Staal. Chris Stewart also signed with the Wild, but we'll take a look at him next week when we analyze the fourth line.
This week, we're going to take a look at how the Wild might want to think about constructing the lines in the top nine. As a caveat, I'm well aware that Corsi isn't everything to either the eye test crowd or the fancy stats crowd. But since I started digging this hole last week, I'm just going to see it to its conclusion. Like I mentioned, we'll take a look at the fourth line next week. Then, we'll take a look at something else.
This weekend I was watching coverage of the World Cup of Hockey and Mike Johnson was talking about the Canadian top line of Crosby, Bergeron and Marchand. And Johnson was referring to "three pairs." Typically, in line construction, coaches look for chemistry to develop in two players, usually a center and a wing, on a line, a "pair," and might cycle through some other players to round out that line on the other wing. Johnson was saying that Canada's top line had "three pairs," because, obviously Bergeron and Marchand have played well together with Boston. But also that Bergeron had shown some chemistry in the past with Crosby in international hockey and that Marchand had also separately shown chemistry with Crosby. So, they were "three pairs," each member of the line showing chemistry with each of the other members of the line.
I thought it might be fun to see how the Wild might construct its top nine by trying to run three lines of three pairs, where all three players on each line had played well together in the past. So, just like last week, we're looking at 5v5 play only. No special teams. And I thought we could take a look at last season and the season before, just to try to find as many pairs as possible. And I'm going to post links, rather than images, because my images from last week were garbage. Sorry about that. I'll work on it.
No team in the NHL is going to be able to ice a team of All Stars. The cap, among other things, takes care of that. There are going to be great players and good players. There are going to be bus drivers that are possession darlings, meaning they generally are able to push the puck in the right direction. There are going to be passengers, good players that maybe can't do it on their own. And then there are going to be anchors, where no matter who they share the ice with, they're getting run over.
The good news is that the Wild have at least four forwards in the top nine that can drive the bus, a few that are close and two passengers. Let's take a look and see how they might be fitted together to make three lines with three pairs.
Eric Staal
We might as well take a look at the Wild's new toy first. Wow! So, what you see at that link is Staal's 2014-2016 5v5 stats with each player, Staal without that player and that player away from Staal. You can see that across the board Staal is pushing play at 54% or higher with and without each of his most common linemates. The GF% doesn't always break 50, but that might have to do with shooting percentages, which could be shooting talent or luck. But that's for another day.
Mikko Koivu
The Ninja. We can look at production down the road. But as far as possession is concerned, the Wild's top two lines should be in good shape. Koivu runs north of 52% with nearly every player on the team and he stays above the same line mostly when apart of each of his teammates.
Nino Niederreiter
I wrote last week about how Nino finished number two in Corsi Rel across the entire NHL last season. As we saw with Staal and Koivu, nearly everyone is a positive possession player when sharing the ice with Niederreiter, typically hovering around 53%, where Nino stays when apart.
Jason Pominville
Surprise! I know he had a rough season shooting the puck last year and I would love to do a deep dive into why I think Pominville will bounce back this season. But as far as possession is concerned, Pommer holds up, showing a positive possession dynamic with nearly every player on the team. If you think I'm cheating by padding Pominville's stats by combining last season with the season before, here he is just last season, consistently getting the puck going in the right direction with just about everyone on the team.
These four players are our wild cards in developing a top nine, because each of them is likely to pair well with any of the other players in the top nine.
Zach Parise
Parise has been hurt the past two seasons and has potentially played hurt far more than Wild fans know. He's mostly posted positive possession stats and he's mostly played well together with the others in the forward group. But it is less across the board than we saw with even Pominville.
Mikael Granlund
The hope is that Granlund benefits from playing on the wing due to the less responsibility in the defensive zone. The fact that the Wild plan to start him on the right side seems bizarre and something I didn't anticipate over the summer, but there you go. And I think Granlund played the right side of Koivu at the World Cup of Hockey, so I guess that's the plan. But a mixed bag.
Jason Zucker
Zucker is a funny cat. He's definitely shown flashes. He put up 20 goals two seasons ago. He's been submarined when he's pushed down the lineup. But he zooms to 55% playing with the Kaptain. Would you guess that 1031 of Zucker's 1587 minutes the past two seasons were on a line with Koivu? I wouldn't.
Charlie Coyle
I just want to point out that in 2012-2013, when Coyle played the majority of his minutes with Koivu and Parise, that line looked great with a 59% CF and a 55% GF. Since then, it's been a mixed bag. The past two, as the Wild has tried to convert the natural right wing to center, hasn't been so great. He's not pulling his weight, probably because he is out of position and probably because he hasn't had quality linemates.
Erik Haula
We all know Haula played well with Nino and Pominville last season. The problem is that most centers are going to look good propped up by those two. If the Wild have higher hopes this season, the team can't give the weakest center in the top nine the two strongest possession wingers. For this reason, I'm not in favor of 22-64-29, unless nothing else works.
The Lines
So, if you're still with me, we're going to try to set our lines with three pairs, each player on each line having played well with the other two on the line.
Top Line
So, Bruce Boudreau has made it clear that Staal is the number one center, probably this line will end up with more offensive zone starts than defensive and the line will be looked to to score. Of the three right wings, Coyle, Granlund and Pominville, I think the Wild are going to try to compliment Staal with the best shooter on the right side, which is clearly Coyle. Over the past four seasons at 5v5, Coyle's shooting percentage has been 14, 10, 6.6 and 15.5. League average is eight, so that will do. And we already assume Staal will push possession.
On the left side, we have Parise, Nino or Zucker. Coyle has been subpar with both Parise (45.7%) and Zucker (47.7%) over the past two years, but is absolutely zoomed with Nino (54%). I thought the Nino number might be inflated by Nino and Coyle playing with Koivu, but that wasn't the case. Of the 689 minutes Coyle has skated with Nino over the past two seasons, all three of the primary centers (Koivu, Granlund and Haula) have each spent less than 100 minutes between the two wingers. Maybe the "big" line with Nino-Koivu-Coyle was something we saw more of in the playoffs two seasons ago. In any event, Nino and Coyle look good together without help, so Niederreiter-Staal-Coyle is the top line.
Second Line
BB has made it clear that Koivu is the number two center, which doesn't really matter much. Koivu looks great with whomever he plays. And if he ends up with more d-zone starts, there's full confidence that he can push play away from the Wild goaltender. Koivu's time with Granlund has been crazy small over the last two seasons: 60 minutes at 5v5, but the possession has been strong. Furthermore, Koivu and Granlund have had some chemistry at the international level as well, so this seems fair.
So, who pairs well with these two? It's not a surprise, but Parise has had success playing with both Koivu and Granlund. Mike Yeo definitely tried to push the Parise-Granlund connection and Parise has played 1279 minutes with Granlund, compared to 643 minutes with Koivu, over the past two seasons, with positive results.
Third Line
Finally, our third line ends up Zucker-Haula-Pominville. We know that Pominville has positive possession metrics with just about everybody, including Zucker (57%) and Haula (51%). The problem is that Zucker and Haula aren't a strong pair with a 45% Corsi in 118 minutes (SSS) over the last two seasons. And that's where our thought experiment doesn't quite reach the end line. The good news is that 120 minutes in two years is tiny and Zucker and Haula seem like good players that the Wild might be able to build into a third line that can have strong possession numbers. If Zucker can develop chemistry with Haula, the Wild would have three pairs on each of the three lines in the top nine.
There you go:
Niederreiter-Staal-Coyle
Parise-Koivu-Granlund
Zucker-Haula-Pominville
In conclusion, each of three lines above in the Wild top nine have either demonstrated success over the past two years to suggest that they might combine "three pairs" of players that could work well together.
Epilogue I
I suppose that the Wild could prioritize Zucker's play with Koivu and seek to create more scoring depth throughout the top nine. In that case, you could flip Parise with Zucker. That would leave Zucker with his best center, but it would relegate Parise to the third line. Parise has played well with Pominville over the past two seasons, but, again, has almost no time with Haula, 64 minutes over the last two seasons. Asking Captain America to accept a third-line role seems like too much to ask. But it might end up giving the forward group more balance. I could see Parise and Pominville carrying Haula on a really effective third line. And, honestly, the veterans on this team have probably taken the Wild as far as they can take them. If the Wild intend to improve next season, the kids are going to need to push the adults down the lineup. That's what we've all hoped for.
Epilogue II (Uncle_Walt Approved)
Perhaps Coach BB knows what he's doing. He's been talking about the Parise-Staal-Coyle line being the top line on the team for some time. It isn't hard to see how that could be a success, especially the way Parise and Coyle played great centered by a strong possession player in Koivu four years ago. I could see how Staal could duplicate that success. Parise and Coyle could pair.
That would free the Wild to go back to the well from last season, when Zucker-Koivu-Nino were recognized in some areas as the top line in the league. And that's the second line! They all look great together.
The only change in the above would require switching Granlund to the left and Nino to the right. The third line would end up Granlund-Haula-Pominville.  Pominville has had success with both of his linemates here. Granlund hasn't played with Haula at all over the past two years (16 minutes) because they've both been centers. That would leave the Wild with a strong top six, Staal the offensive draws, Mikko the defensive draws, supported by Nino, and a potentially strong third line. And if Granlund outplays Zucker, Mikael gets a shot at the top six.
Here's my best shot for three lines of three pairs:
Parise-Staal-Coyle
Zucker-Koivu-Nino
Granlund-Haula-Pominville