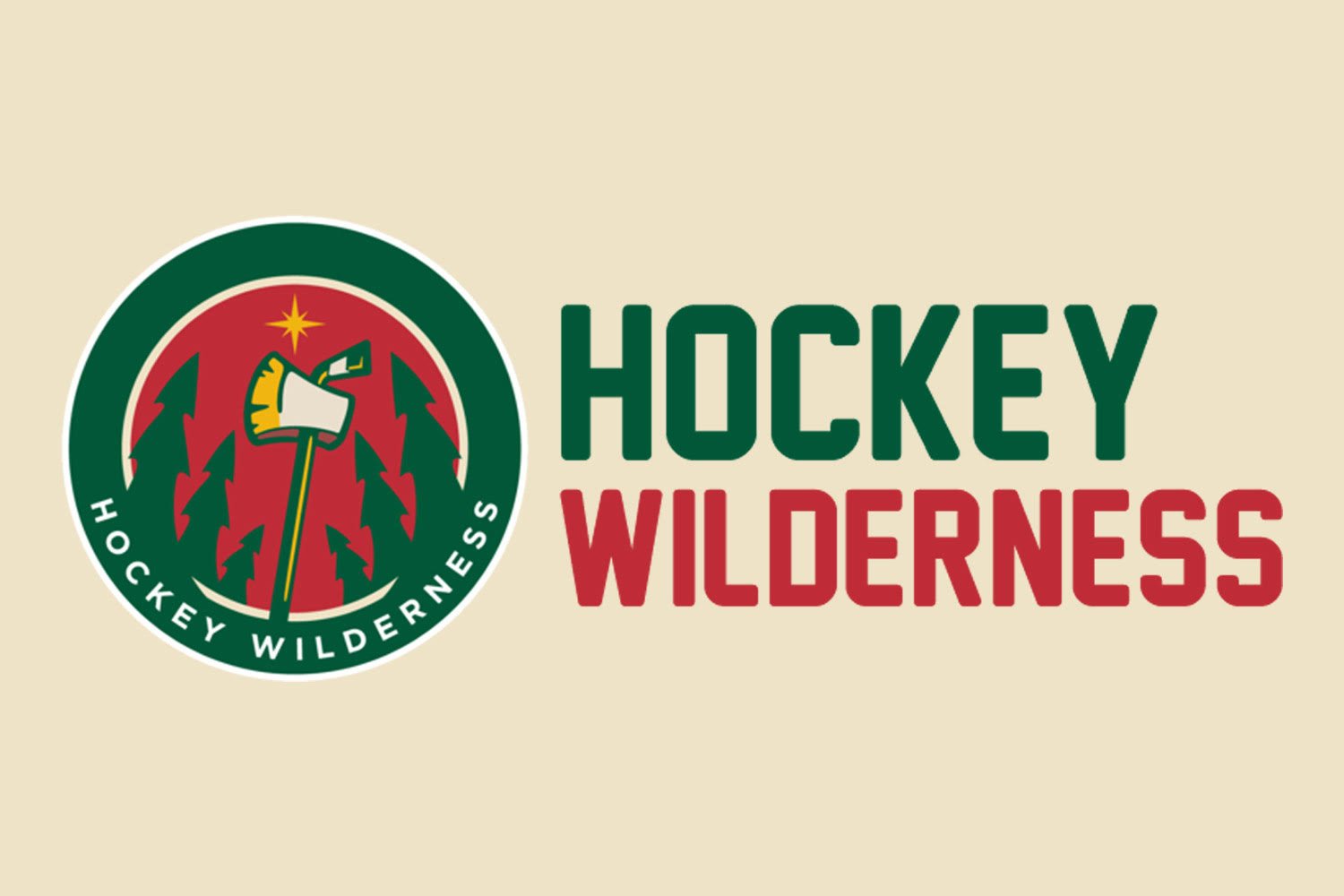 Here's a quick look at the Wild's prospects around the World with the more interesting and higher rated guys looked at in more detail
Luke Kunin: 8GP 5G 4A 9P
Since I last did a prospect update the Wild's first round pick has picked it up. Kunin has looked great in his appearances recently and was chosen 2nd star of the week on 1st of November.  His defense hasn't been great and he is a -7 so far. His +/- rating though is partly due to the entire team struggling defensively but still something to keep an eye on.
Jordan Greenway 7GP 4G 5A 9P
Somewhat surprisingly Jordan Greenway has been doing quite well. He is playing on a stacked Boston University team with Clayton Keller, which does help him out but that doesn't take anything away from him. If he can keep it up or do as well even if separated from Keller he could become something to look forward to.
Louis Belpedio 7GP 3G 3A 6P
Belpedio is also captaining his team just like Kunin but it isn't as impressive due to age. He has been doing pretty good points wise but he is already 20. He can succeed well and could join Iowa next year and do pretty well.
Kirill Kaprizov 25GP 11G 10A
Well he has been really impressive. He is currently 18th among forwards in scoring among KHL forwards as a 19-year old. He is on pace for the second best u-20 season among KHL players ever (only noting KHL era so no Ovechkin, Malkin) behind only Yevgeni Kuznetsov. Nikita Filatov did technically carry a higher ppg but only played 26 games and had 22 points so Kaprizov will match it if he scores a point in his next game. As of now Kuznetsov's PPG from 11-12 is lower than Kaprizov's with Kaprizov at 0.85 and Kuznetsov at 0.84 though so he has a chance at the current record of 41 points too.
Kaprizov also told that the Wild have been in contact with his agent and he would like to attend development camp for the Wild next summer, which indicates that there is a good chance that the Wild could be able to sign him as well. That probably won't be next year as he is under contract in the KHL and while KHL contracts can be bought out by the player but that has been rarely seen with younger players and would require Kaprizov to receive maxed out bonuses on his ELC to allow him to do so.
Dmitri Sokolov 13GP 12G 2A 14P
Well he is interesting that's for sure. A projected possible first round pick from the start of the year falls to the seventh round and the Wild and now has 12 goals in 13 games. He is tied for only 7th in the OHL for goals too but he has at least 2 games less than anyone ahead of him. He has a sh% of a little over 23 which is likely unsustainable in a tougher league but he has been shooting quite a lot with 56 shots, not as much as some of the players ahead of him though. He also only has 2 assists which is kind of weird, while it could be attributed to preference of shooting and having a higher sh% which means less rebounds that could lead to assists. It could also just be teammates not capitalizing on opportunities but it's something to keep an eye on.
Gustav Bouramann 16GP 1G 5A 6P
The 2015 7th round pick has been a bit disappointing comparing to his last two over 40-point seasons and he is also a -8 so far. Not the start you would hope from him but the OHL season is still young and the Greyhounds are doing fairly well so maybe Bouramann can improve. He also did sign an ELC which could mean he is jumping to Iowa at the end of the year.
Alex Tuch 11GP 1G 5A
The 2014 1st rounder has started his pro career with Iowa and so far, hasn't really amazed or disappointed. He hasn't dominated but that was never expected he was expected to be solid and help the Iowa team and maybe earn a few call-ups during the year and he pretty much is doing that. Unlike Eriksson-Ek another first rounder in North-America (at least for now) Tuch hasn't amazed and taken an NHL spot by surprise but he is doing solid and might improve more as he gets used to the AHL game. His first goal though did come a bit late as he only scored last weekend.
For Iowa prospects (other than Tuch) I'm not going to go into more detail here as I cover them in game recaps (I was away last weekend so excuse me for missing the last few) and you can see there some more details about their performances but I'll add the Iowa scoring chart in here to show it off.
Others:
This is just mentioning how a few guys I didn't want to give a paragraph to are doing
Pontus Själin has no points in 11 SHL games but is a +2, Braydyn Chizen has already outdone his last year's points total with 3 points in 16 WHL games and Kaapo Kähkönen has a .921sv% and a 2.21gaa in 9 liiga starts but has no wins so far. Nicholas Boka has 1 assist in 8 games in the NCAA. Ales Stezka had his shutout streak ended but still has a .944sv% and a 1.48gaa in 6 games in the USHL. Carson Soucy has 3goals and 7 points through 10 games in the NCAA.