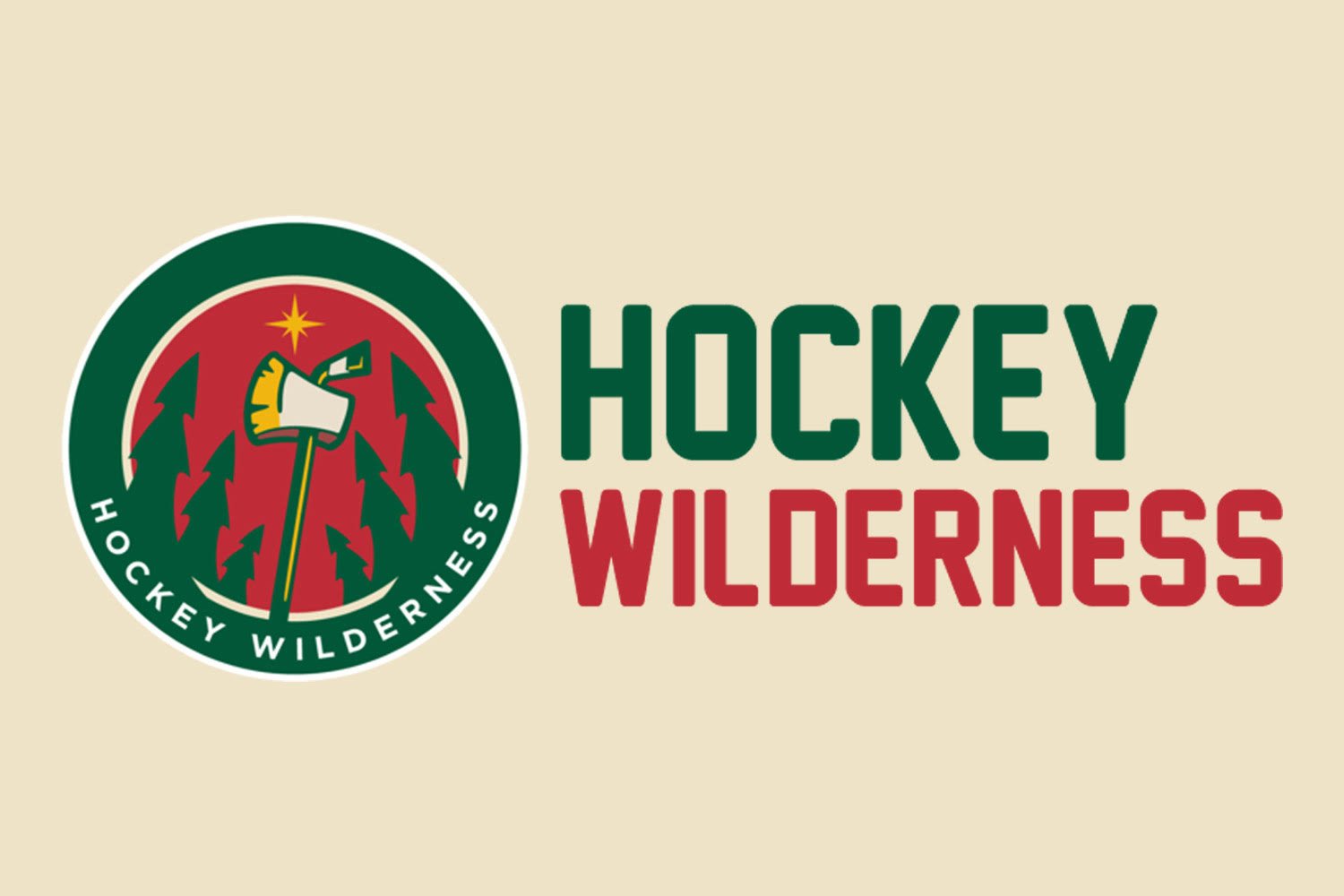 Backstrom signed a 3-year deal with the Wild last off-season when the Wild were trying to shore up the position. His numbers this season were nothing your mother would post on the fridge, gaining just 5 wins in 21 games and a sub .900 SV%.
Enter Josh Harding.
Harding stepped into this season looking to put the questions surrounding his health aside. Harding was a brick wall between the pipes this year, having his own coming out party and taking his turn to lead the league with a .933 SV% and 1.65 GAA. Unfortunately, the party for Harding ended early with his last game coming December 31. Harding's struggle with MS is no secret. It cost him a lot of valuable time during the lockout season. It cost him a lot of time this season and even an outside shot at a spot on the Canadian Olympic roster.
After a horrible month of December, the Wild were looking to save their season, as well as their head coach's job, and it all fell on the shoulders of a then 23 year-old kid named Darcy Kuemper. Kuemps came in and got his first real extended stretch in the NHL. He was simply put, amazing. His play outside of the crease could use some improvement, but his stopping power between the pipes rivaled that which we saw Harding put up before going down. For a team starved to put the puck in the back of the net, preventing the other team from pushing the puck into their net was of the greatest importance.
Kuemper took the reins and ran with it, but he would need some help. With Harding out indefinitely and Backstrom's season being over after abdominal surgery in early February.
Bryzgalov's entrance into the Wilds locker room brought a veteran with playoff experience, and not a moment too soon. Kuemper would be sidelined with a concussion, thrusting Bryzgalov to the top of the goalie food chain in Minnesota. While Kuemper was down, Bryzgalov would need a backup, and perhaps Fletcher had a bit of foresight to see the day he would need a 5th goalie to take a game or two and alleviate the pressure a bit.
Five goalies saw action for the Wild this season. Not the sort of thing anybody had in mind when the season began last October. The questions surrounding what to do with the position next season have been in everyone's thoughts lately. Who will be back? Who will be gone? Can anyone stay healthy and can the Wild feel confident that their #1 goalie at the start of next season will still be available at the end?
Under contract for next season the Wild have Josh Harding in the final year of his deal and Niklas Backstrom with 2 years remaining on his deal. Darcy Kuemper is a restricted free agent and Ilya Bryzgalov as well as John Curry will be free agents. With Backstrom's injury issues and Hardings battles with MS affecting his ability to be counted on, the safe bet is that the Wild will make the push to resign one of their free agents.
There has already been talk of the Wild keeping 3 goalies on the roster for next season. An idea that may have been born of necessity, but in reality it handcuffs the team and would give coach Yeo (who has yet to sign an extension to his contract) the difficult task of juggling 3 goalies on a roster. A goalie needs work to stay steady and in tune with the game. Trying to manage 3 on the roster without royally pissing one of them off could be a challenge.
If the Wild do retain either Kuemper or Bryzgalov or even both, attempting to trade either Backstrom or Harding could be another option. With Harding, teams in need of a solid #1 will be turned off by the prospect that his MS would rear it's ugly head again and knock him out for a long stretch of games. The reality of it is MS has dealt Harding a real bad hand. He will never use it as an excuse, and the word retirement hasn't even entered his head. If he can't be depended on to make it through the season he does more to hinder the teams progress than to enhance it.
Any attempt to trade Backstrom would also be difficult, but could become a reality if the Wild were willing to eat part of his 3.4 million dollar cap hit. Any willing participant in this trade scenario would likely be looking for his services more as a backup rather than a #1 starter, and at his salary teams would not be keen on bringing in an expensive backup. Trading Backstrom and not Harding however; would likely leave the 3-goalie tandem idea firmly on the table.
Another option nobody is really giving much thought would be to attempt to blow up the goalie corp as a whole. In this scenario I would see the Wild likely retaining Kuemper, but letting the free agents leave and parting ways with Backstrom through a trade and if Harding were medically cleared but unable to be traded the Wild could use their remaining amnesty buyout on him.
That hurts to even write, and I'm certainly not suggesting the Wild do that. Chuck Fletcher has to do what he feels is best for this team and this is an option on the table. There are plenty of free agent net minders to bring into the fold this off season. The biggest fish in the sea is likely Ryan Miller who after being traded to the Blues this year. He was unable to be the savior the Blues needed for a big push through the playoffs and will likely start seeing the offers role in once free agency kicks off in July.
The idea of bringing in Ryan Miller doesn't gain a lot of traction around these parts. He's 33 years old, would likely be trying to secure a long-term deal that would be fiscally irresponsible for the Wild to consider. That and in this scenario the Wild would likely be looking for somebody to backup Kuemper, bringing in Miller would be just too much and I'd be happy if the Wild stayed out of this contest come July.
When it comes right down to it, the Wild are already handcuffed. Getting rid of Backstrom wouldn't be easy. Figuring out just where we stand with Josh Harding will take some time, and he can't guarantee his health won't be an issue after 2 consecutive seasons where he was sidelined for extended periods of time due to his MS. If Kuemper sees all the chaos at the position right now he may be tempted to sign an offer sheet elsewhere forcing the Wild to either match that deal or send him on his way.