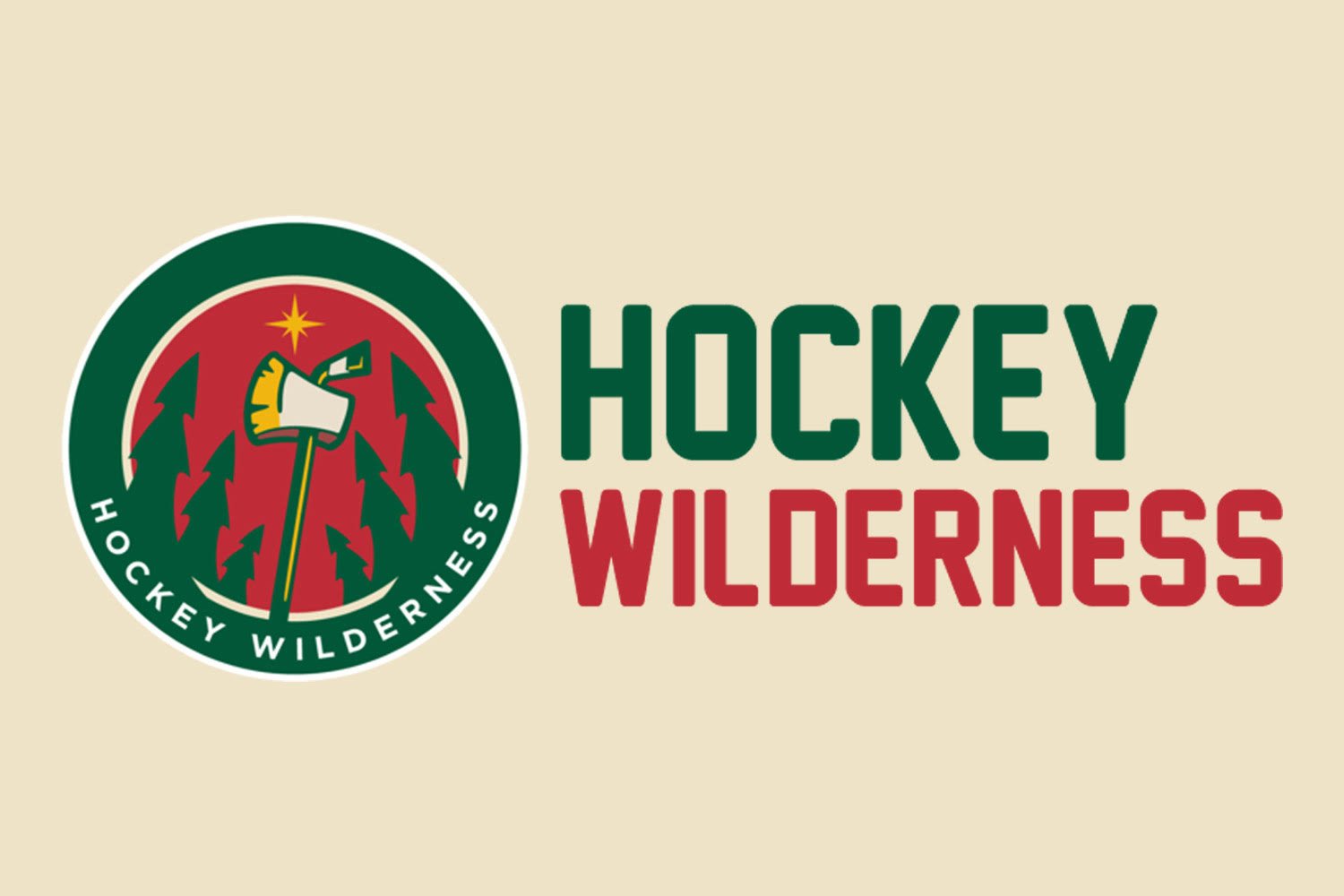 MINNESOTA WILD VS OTTAWA SENATORS
7:00PM Central, Xcel Energy Center, St. Paul, Minnesota
TV: Fox Sports-North Plus, Fox Sports-Wisconsin
Streaming: Fox Sports Go app
Radio: KFAN 100.3 and affiliates
The Wild lost on Tuesday.  Same old March story, right?  WRONG!
A lot has happened around the team in the last couple of days, so there's plenty to talk about in preparation for tonight's game against the Ottawa Senators.  Also, with the Wild looking like it's on the verge of breaking through, my incessant optimism has returned.
Let's start with this most recent loss, which was absolutely NOT the same old story for this struggling team.  The Wild controlled play for most of the night, scored four goals against one of the league's top goaltenders, and limited the best offense in the NHL to fewer than 20 shots against.  Yes, the penalty kill bordered on idiocy, which led to three of the most predictable Alex Ovechkin goals in the history of things that are predictable.  BUT the fact that the team didn't fold, even after giving up a third power play goal to Ovechkin, which brought the deficit to two with seven minutes to play, is a big indication that Old Man Mojo is once again circling the neighborhood.
After the game on Tuesday, Bruce Boudreau shared with media that he believes "the dawn is coming."  Uhh… Hey Bruce… I've been using that quote for weeks now, so uhh… Thanks for reading. 
I actually have referenced that Harvey Dent quote on this blog a couple times recently.  Coincidence?  Probably.  Yet I can't help but wondering if Boudreau is actually a loyal reader and commenter of Hockey Wilderness Game Previews, as written by yours truly.  What if TCMooch or NHLxWildFan or StanleyCupMNWILD actually is Bruce Boudreau, just spreading his agenda through the SB Nation comment boards?  Wouldn't that be something?  Bruce, if you're out there reading this, wear your tie in a slightly skewed manner tonight, and I will know.  Also, I'm sorry for comparing your face to that of a duck earlier this year and saying that your game coaching against Ken Hitchcock was a battle of the fittest.
While we're on the topic of me getting things right, it was also mentioned in this space over a week ago that it might be worth giving Alex Stalock, who has been playing well in Iowa, a chance to show that he can be Minnesota's backup goaltender moving foward.  With Darcy Kuemper proving time and again that he can't be trusted to spell Devan Dubnyk, it has felt for a while like bringing Stalock up could do the team some good.  Lo and behold, in comes Stalock, who was recalled yesterday, to make his debut with the NHL version of the Wild this evening.  So, I guess this proves that Chuck Fletcher is also reading this blog.  Chuck, thanks for reading.  I totally like that Martin Hanzal trade you made, even though the team has mostly stunk ever since then…  You have some serious cajones, and I appreciate that in a GM.
Wins are on the horizon for the Wild.  The team knows it.  Bruce Boudreau (who is obviously reading) knows it.  We know it.  With Ottawa visiting, could tonight be the night that the Wild breaks out? 
OTTAWA SENATORS
The Wild and the Senators have not seen each other since way back in November, when Minnesota pulled off a 2-1 overtime win in Ottawa.  Ironically, Kuemper played great in that game, stopping 35 of 36 shots, including some real gamebreakers in the third to send that contest into the extra frame, where Matt Dumba won it with a diving swing at a loose puck.  Oh my, what a difference five months can make.
At 91 points in the standings, the Senators are still firmly in a playoff position.  Sitting in second place in the relatively weak Atlantic Division, Ottawa has a four-point cushion over third-place Toronto, and a five-point cushion over Boston, who currently controls the final Wild Card spot in the Eastern Conference.
Of all the playoff teams in the NHL, the Senators have the worst goal differential at just +2, but the team definitely finds ways to win, and it has played some exceptional hockey for portions of this season under new Head Coach Guy Boucher.  Boucher, who was Ottawa's second choice after Boudreau chose the good guys during the offseason, takes a very Lemaire-esque approach to the game.  He essentially puts his team in a 1-3-1 formation that suffocates opponents by clogging the neutral zone and capitalizes on turnovers and mistakes.  As we saw first-hand for years, it is a miserable brand of hockey to watch, but it certainly works at all levels if executed appropriately.  To give you an idea of Boucher's style, he was behind the bench for Tampa Bay when Peter Laviolette, then coaching the Flyers, trolled him with the below strategy to open a game back in 2011.
Jacque Lemaire, eat your heart out.
The Senators do have some offensive talent hidden within their defensive-minded team, with defenseman Erik Karlsson leading the way in points.  Behind Brent Burns, Karlsson (who totally looks like a pirate… just saying) is the second most dangerous offensive defenseman in the league and is having another top-notch season, scoring 15 goals and a whopping 53 assists so far.  The smooth Swede brings a dynamic from the blueline that only a handful of teams in this league can boast.  
Up front, Kyle Turris (FORMER BADGER!) leads the way in goals for Ottawa with 26, while Mark Stone and Mike Hoffman have potted 22 each.  About Turris, he played for Wisconsin while I was there, and I have to say that in watching him play in college, I never had any inclination that he would amount to much at the NHL level.  He was always offensively gifted, but I felt that his game was a bit soft to have it translate successfully at the pro level.  He has very much proven me wrong and has flourished into a formidable top-six forward in the best league in the world.  The crow I'm eating tastes delicious.
Also, Alex Burrows is on this team now. Ew.
STORYLINES
On Wednesday, Joel Eriksson Ek practiced with the Wild for the first time since being recalled from Färjestad of the Swedish Elite League.  According to Rachel Blount of the StarTribune, he skated with Nino Niederreiter and Jordan Schroeder, with Ryan White swapping in and out.  This is just me talking, but I don't see how the Wild, after pushing him to the nine-game contract threshold at the beginning of the season, before opting to ship him off to Sweden, recalls him and doesn't immediately get him into a game.  The team has clearly decided that it is willing to accept burning a year of his entry-level contract, so it might as well get him back into game action with the team right away.  I would be shocked if we don't see him tonight or Saturday.  Boudreau told media after yesterday's practice that Eriksson Ek looks much bigger and stronger than he did when he was here to start the year. If nothing else, he brings speed, skill, and youthful exuberance to a team that has looked completely flat for the past month.
Seeing Stalock with the big club will be very interesting.  Boudreau and Fletcher clearly indicated in the past few weeks that they were no longer comfortable with Kuemper as the team's backup.  Perhaps the decision not to add a goaltender at the trade deadline (or failure to make a deal?) was secretly propped up all along by Stalock as the wildcard to play in case Kuemper didn't show improvement down the stretch.  To me, this isn't a short-term decision.  Assuming no injuries and even reasonable play by Stalock, Kuemper has likely played his last game for the Minnesota Wild.  As I've said before, it's a sad thing, because Kuemper has an immense amount of talent, but after being given a million opportunities, he just has not gotten the job done.  The time was right to make a change, being that the Wild still has a few regular season games left to get comfortable playing in front of Stalock, so a change was made.  Again, Fletcher has indicated that even though the trade deadline has passed, he will do whatever he can from a personnel perspective to get his team back to form before the playoffs.
Chris Stewart played a LOT better on Tuesday after being scratched on Sunday.  He weirdly returned from pressbox purgatory clean-shaven though, so RIP, Chris Stewart's chin pubes. 
INJURIES
Zach Parise apparently avoided serious injury after getting a vicious high stick from Tom Wilson on Tuesday, and then falling face-first into the shinpad of Jay Beagle.  He won't play tonight, but could return this weekend.
For the Senators, the Wild won't have to deal with maligned pest Chris Neil, who broke his finger in a fight at the beginning of March.  Speaking of injured fingers, Marc Methot almost had one of his chopped off by a slash from Sidney Crosby, a truly gruesome injury.  Methot will be out for a while.  Viktor Stalberg, acquired by Ottawa at the trade deadline, has missed a couple games with an upper body injury, and is likely to miss tonight's game as well.
The Gamethread will post at 6:30PM Central.  Below are the projected lineups, brought to you by dailyfaceoff.com, as well as the Tale of the Tape, thanks to @keisarikine.  Thanks for reading!