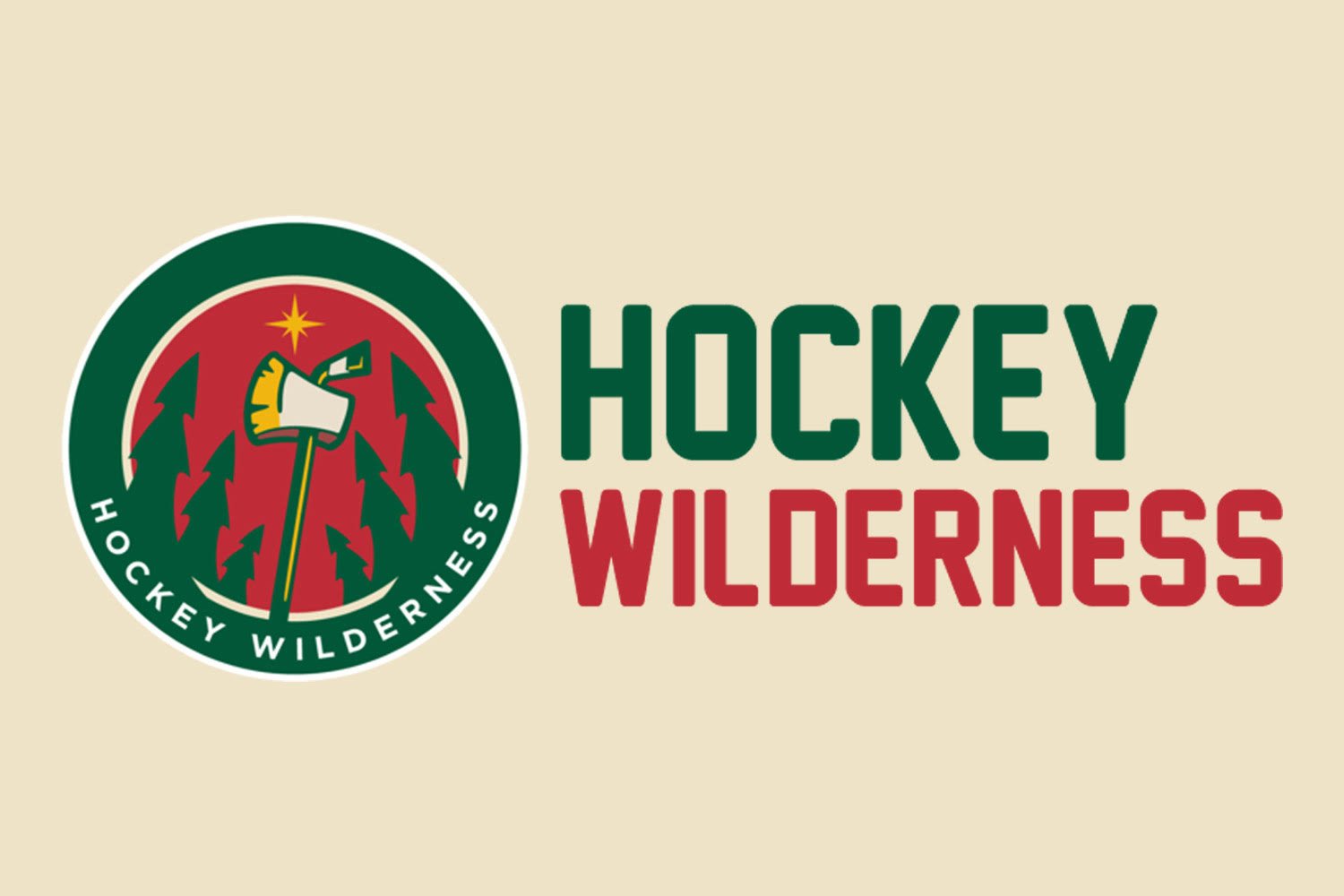 Backed by the most dominant netminder of the postseason, the Chicago Steel won their first ever Clark Cup after a 2-1 overtime win in Game 5 over the Sioux City Musketeers Tuesday night. Despite the well-earned hardware, rumors of professional contracts in his native Czech Republic should pique the concern of the Wild organization and fans alike.
In the final game of these Clark Cup playoffs, the young man from Liberec made 45 saves on 46 shots. Compare that to the 27 shots seen by Matiss Kivlenieks (Minnesota State), you can see why this prospect should be raising some eyebrows. In the entire postseason, Stezka faced 424 shots on net, 53 more than the next closest netminder: his opposition from Sioux City. In a game of "see the puck, stop the puck", he did just that.
Given the shot totals, Chicago struggled offensively to find scoring chances and had to play from behind after Sioux City struck first at 11:04 in the first period on a Carson Vance (Western Michigan) goal, assisted by fellow Arizonan, Phillip Knies (uncommitted). Chicago would tie it up late in the second period with a goal from the eventual playoff MVP, Eduards Tralmaks (Maine), as he crashed the net, getting help from Marc Johnstone (Sacred Heart) and Jack Badini (Harvard) at 15:27.
After a scoreless third period, the action turned to overtime where both sides traded blows until 11:30 into free hockey where Tyler Gratton (Penn State) had a turn around shot from between the circles to clinch Chicago's first ever Clark Cup in their first ever finals appearance for a franchise that was founded in 2000. The goal was made possible by Illinois-native Graham Lillibridge (Yale) and Austen Long (uncommitted).
Following what must have been an exhausting win, the 20-year-old goalie prospect for the Minnesota Wild appeared to be at a loss of words:
Looking at his stat line this postseason, you can make a strong argument for the 4th round pick of 2015 to make the jump to the professional system of the Wild. He led all qualified goalies in wins (9), save percentage (.934), and shutouts (3). The only category he didn't top was GAA (2.04), a mere 0.04 points less than the leader, Waterloo's Robbie Beydoun (Michigan Tech), who saw 220 less shots than the Chicago stalwart. However, there was one game that Stezka did miss: Game 1 of the Clark Cup final following suspension for fielding professional offers while playing in the USHL, though the rumors were displaced a day after. He was reinstated, his teammate, and fellow Czech, Ondrej Kachyna (uncommitted) was not.
As of today, Aleš was one of only five members of the Championship roster not already committed to a college program, though his post- and regular season success as an established number one goalie might change that. Four of those five are European born, including Kachyna, who is most likely heading back to the Czech Republic following his suspension and breach of eligibility in the USHL. So, with the the rumor mill spinning at full power and no NCAA offers, what is Chuck Fletcher and the front offices of the Minnesota Wild to do?
The numbers are clearly there. The size is clearly there (6'4", 201 lbs). More importantly, his lack of NCAA offers is there while there is interest overseas. With the Czech Extraliga not even breaking Rob Vollman's top 10 in development leagues, it would be hazardous to let him return to Europe to play at a level that one could argue is beneath him. It's also not as if the Wild organization has no place for him.
With the departure of Darcy Kuemper, the Wild as an organization has three goalies under contract: Dubnyk, Stalock, fresh off an extension, and Adam Vay. Harvard grad, Steve Michalek, is currently an RFA, but you can expect him to be the new number one in Des Moines. Adam Vay is set to become an RFA in the 2019 offseason, but the Hungarian has yet to play a minute in an AHL crease (he played 39 games for the Quad City Mallards last season). The only other goalie who has played in Des Moines recently is C.J. Motte, who isn't under contract with the Minnesota Wild. With the total investment in NHL goalies at a shade under 5.00 million (Vay's contract pays more than Stalock's, by the way), and what will probably be less than 2.00 million invested in the minors, why wouldn't you sign your fourth round pick of two years ago to an ELC?
While letting him return to the Czech Republic would be a savvy business move on the part of the Wild (like when they loaned Joel Eriksson Ek to Farjestads BK last season), the league isn't the same caliber as if he were to play in college or the AHL. With no college offers (yet), Fletcher and his team need to sit down and hammer out exactly what needs to be done Stezka and make a minimum qualifying offer at the very least. Article 8.6(a) of the current NHL CBA requires a club to sign the player within two years of their draft in order to retain their rights. In other words, the Wild have until June 1st to make a decision: sign him to stay in North America, let him return to the Czech Republic, or worse, let him re-enter the draft to be scooped up by another franchise.
The clock is ticking, and this is a prospect that the Wild should not be letting walk out the door.