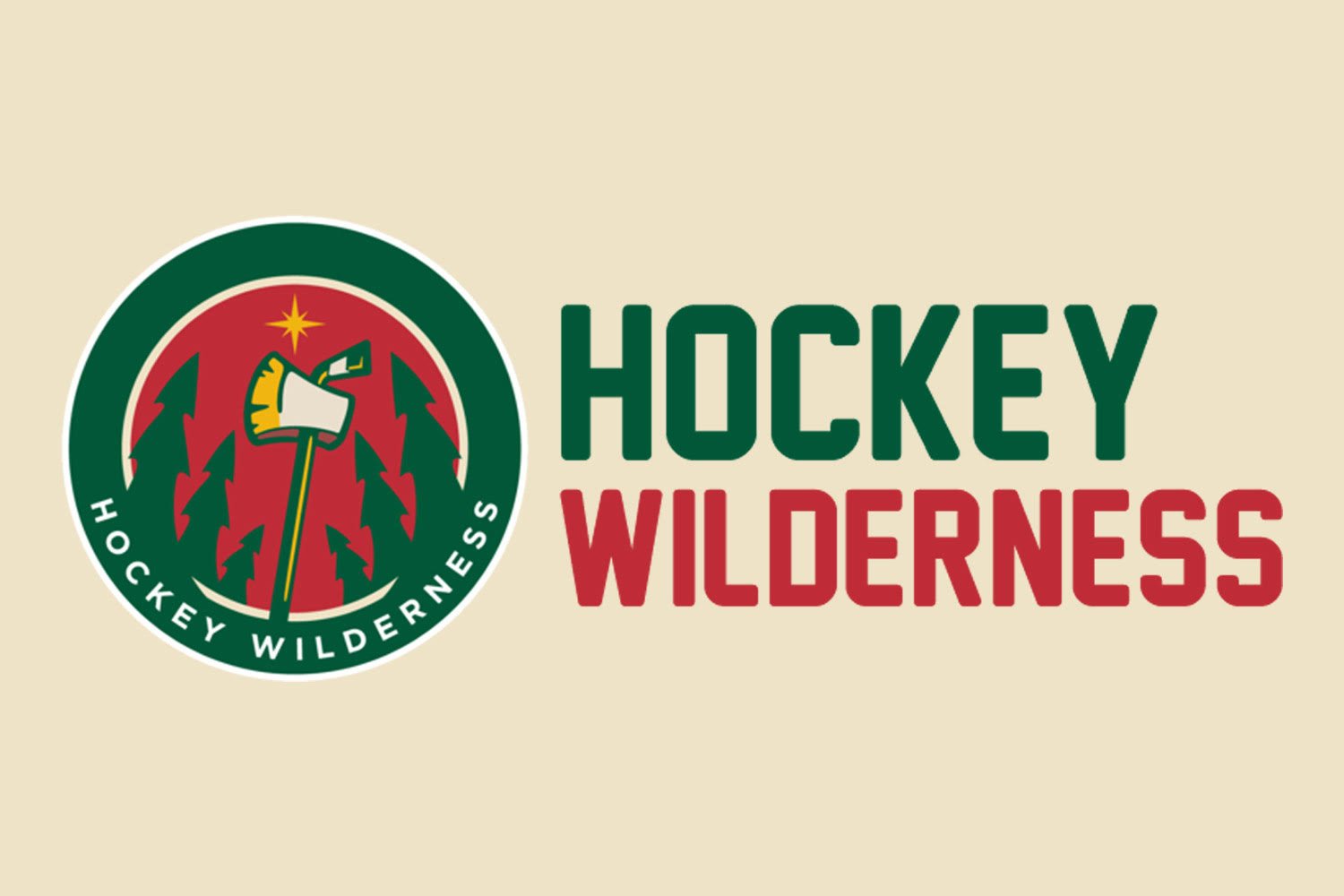 Stan Bowman has cemented himself as somewhat of a cap guru; moving players, drafting well, signing free agents, and stashing contracts on his way to putting out a consistent winner (not to mention three Stanley Cups). In doing so, he's made a turnstile of prospects down in Rockford.
Unfortunately for them, it appears that the prospect pool is drying up with the IceHogs finishing up their worst season in franchise history (they started operations in 2007). To give some added perspective, Chicago's AHL-affiliate hadn't scored below 79 points in the nine seasons prior; they only got to 62 in 2016-17.
With the departure of long-time coach, Ted Dent, the Chicago brass has decided to go with a younger coach who already has a winning pedigree. Iowa had more success against Rockford (8 wins) than any of their opponents last year, a trend they look to continue.
Key Dates:
Saturday, October 14th at Rockford (BMO Harris Bank Center, 18:00 CST)
Wednesday, October 25th at Iowa (Wells Fargo Arena, 19:00 CST)
Thursday, November 9th at Iowa (Wells Fargo Arena, 10:30 CST)
Wednesday, November 15th at Rockford (BMO Harris Bank Center, 10:30 CST)
Wednesday, November 22nd at Rockford (BMO Harris Bank Center, 19:00 CST)
Friday, November 24th at Rockford (BMO Harris Bank Center, 19:00 CST)
Thursday, December 28th at Iowa (Wells Fargo Arena, 19:00 CST)
Friday, December 29th at Rockford (BMO Harris Bank Center, 19:00 CST)
Saturday, February 10th at Iowa (Wells Fargo Arena, 18:00 CST)
Tuesday, March 13th at Rockford (BMO Harris Bank Center, 19:00 CST)
Monday, March 19th at Iowa (Wells Fargo Arena, 19:00 CST)
Tuesday, April 10th at Iowa (Wells Fargo Arena, 19:00 CST)
Just as the case with Milwaukee, Iowa will add two more games to their season series with the IceHogs following the departure of the Charlotte Checkers (Carolina Hurricanes) to the East. Their biggest chunk of games will be four in November, with three of those contests being played in Rockford.
The bulk of the match-ups will come before the New Year, so Iowa needs to jump on Rockford early and often. Hopefully Lalonde and his re-loaded roster can continue their success against the IceHogs who are now led by 32-year-old Jeremy Colliton, whose professional playing days ended just three years ago.
Colliton, a native of Blackie, Alberta, coached Mora IK to a 98-18-57 record in four years and a promotion to the Swedish Hockey League for 2017-18 (they start the year against Frölunda HC).
Last Season
November 6th: Rockford 1 - 2 Iowa
November 16th: Rockford 3 - 1 Iowa
December 26th: Rockford 1 - 4 Iowa
December 30th: Iowa 1 - 4 Rockford
January 27th: Iowa 3 - 2 Rockford (OT)
January 28th: Iowa 5 - 1 Rockford
March 4th: Iowa 2 - 1 Rockford
March 28th: Rockford 0 - 4 Iowa
April 6th: Rockford 1 - 3 Iowa
April 15th: Iowa 5 - 2 Rockford
The best way to describe Chicago's top minor league club over the 2016-17 campaign is: dysfunctional. Head coach Ted Dent (now with the Niagra IceDogs in the OHL) appeared to have frustrations boil over in a way that he forgot what the purpose of the AHL is: move up prospects above winning a Calder Cup.
In his final year as head coach, a position he held since 2011, the IceHogs went 29-35-12 (62 pts), finishing dead last in the seven team Central Division with the lowest goal production in the entire AHL with just 175. Their goal differential was an abysmal -71, the third worst in the league.
Dent appeared to have fallen out of favor with the Chicago front office following a social media post where he apologized to fans about the loss of Spencer Abbott (the team's top scorer), Sam Carrick, and Mark McNeill (a former first round pick for the Hawks).
In talking with a news station in Rockford:
I've never been a hockey coach, but like other washed-up athletes like myself, losing sucks. Especially true when you're constantly having to rearrange your roster. The only problem is that you can't point your finger at the top of the organizational tower that is trying for a Stanley Cup.
Iowa had a lot of success against Rockford, just as pretty much everyone else did. In ten games against the Little Hawks, the Lalonde and the boys went 8-2-0. Despite Iowa being one of the lower goal scorers in the A, the Wild had a goal differential of +14 against Rockford (30-16).
Before going down with a broken collarbone in February, rookie Mario Lucia (2nd round, #60 -2011) was an IceHog killer with three goals and four assists (7 pts) in six games against. He missed the final four.
Prospects
Even with the frustration expressed by Ted Dent, Chicago has still drafted some decent players that will most likely begin the year in Rockford. In the NHL.com prospect list, two players are expected to start the season down with the IceHogs: OHL stand out Alex DeBrincat (0 NHL GP) and former Yale captain John Hayden (12 NHL GP).
Alex DeBrincat (2nd round, #39 - 2016) is a speedy winger that almost needs no introduction. He scored 127 points (65G/62A) last season with the Erie Otters in the OHL and has been consistently a top three goal scorer in the O since his rookie year in 2014-15.
On top of that, he scored over 100 points in each of his three season, which shows that he is more than ready to make the jump to the professional game. He has the hardware, but the one big knock against the Farmington Hills, Michigan-native is his size. He stands at 5'7" and 170 pounds, but the NHL has started to move away from size and focus on skill. Tyler Parchem of EliteProspects.com said of DeBrincat:
He's played with elite talent during his entire junior career. He played with McDavid and Dylan Strome in his rookie year. However, the chemistry aspect shines true as he helped Taylor Raddysh become a 100 point player in 2016-17.
Look for DeBrincat on October 25th, because he may not be around long.
John Hayden (3rd round, #74 - 2013) comes with the kind of pedigree you'd want in a prospect. He's a graduate of the U.S. National Development Team where he wore the A in the U18 WJCs in 2013 (he won the silver) and with the U20s in 2015. As captain of the Yale Bulldogs last season, he averaged just over a point-per-game with 34 points (21G/13A) in 33 games, though for a team that finished below .500 for the first time since 2006-07.
In 12 games with the Blackhawks following the end of the college season, Hayden scored his first four NHL points (1G/3A) and made an appearance in one of the Blackhawks' four postseason games in a disappointing (and surprising) 2017 postseason. If anything else, he's a big-bodied forward (6'3"/223) who can play both the center and left wing positions. With a Chicago roster that is always going through Q's blender, don't expect to see Hayden playing against Iowa in the late season match-ups despite being rated Chicago's fifth-best left winger on RotoWorld behind newly-acquired Lance Bouma.
Looking at the projected Rockford roster on EliteProspects.com, there are a few other names that will be up and down with the Blackhawks in 2017-18. With the departure of Niklas Hjalmarsson, there is a large hole opened up on the Blackhawks blueline. It's looking like Bowman and Q will have to throw out a lot of names to stop the bleeding.
Ville Pokka will be in his fourth season with the IceHogs at just 23-year-old (he's still never appeared at the UC). Erik Gustafsson is a left-handed shot that has 41 NHL games played (all during 2015-16) and scored 30 points (5G/25A) on a struggling IceHogs team last season. On the offensive side of the puck, Matt Iacopelli begins his first full season of professional puck after being the leading scorer (20G/16A) for a Western Michigan squad that went 22-13-5 in the NCHC last season.
Up Next: Manitoba Moose (Winnipeg Jets)