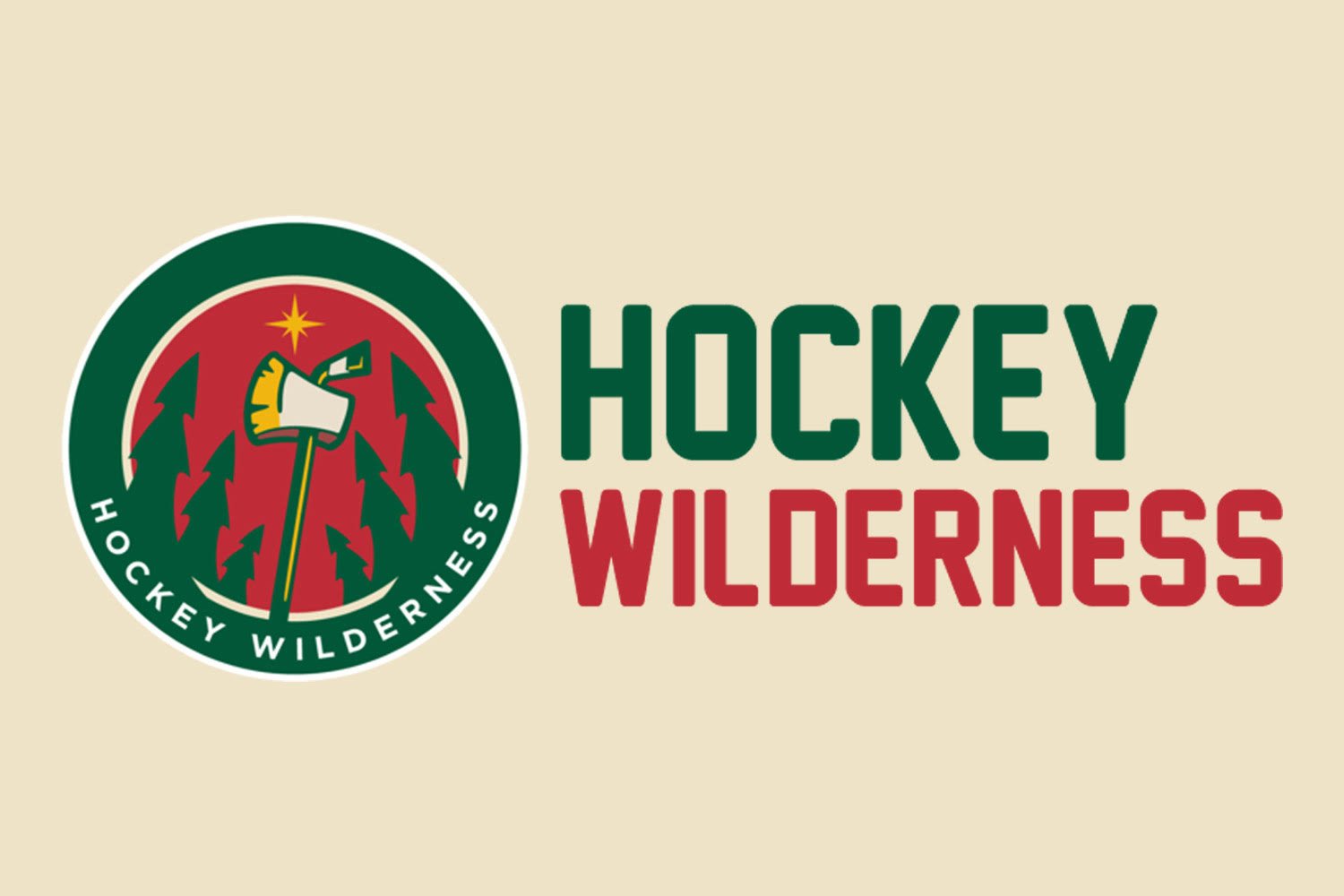 The Manitoba Moose return in 2017-18 for their third season in the Central and their second stint as a franchise following their fold in 2011, move to St. John's as the IceCaps, and re-establishment in 2015.
If that sounds confusing, it probably is.
What isn't difficult to follow is that they've been a poor performing AHL franchise for the past two seasons where they haven't cracked 30 wins and have finished second-to-last in their division twice. Even more disconcerting is they represent an NHL franchise that has only been to the post-season once since a reincarnation of their own in 2011.
The good news is that their new head coach, Pascal Vincent, has made (relatively) significant improvements to the mess that Keith McCambridge left for him. He has a lot of youth on his 2017-18 roster that are eager to buy into playing Winnipeg Jets hockey; an organization Vincent has been coaching with since 2011.
Key Dates
Friday, October 20th at Iowa (Wells Fargo Arena, 19:00 CST)
Saturday, October 21st at Iowa (Wells Fargo Arena, 19:00 CST)
Saturday, January 6th at Iowa (Wells Fargo Arena, 19:00 CST)
Saturday, January 13th at Manitoba (Winnipeg, MTS Centre, 14:00 CST)
Sunday, January 14th at Manitoba (Winnipeg, MTS Centre, 14:00 CST)
Saturday, March 3rd at Manitoba (Winnipeg, MTS Centre, 19:00 CST)
Sunday, March 4th at Manitoba (Winnipeg, MTS Centre, 14:00 CST)
Sunday, March 11th at Iowa (Wells Fargo Arena, 15:00 CST)
Just as they had in 2016-17, the Moose and the Wild will split a slate of eight games between Winnipeg and Des Moines. The series will begin with back-to-back contests at Wells Fargo Arena at the end of October and then the two clubs will get a long time to ruminate on one another before their next meeting in January.
The first three games and the last of the eight will be played in Des Moines and there will be a pair of back-to-back weekend match-ups played in Winnipeg in January and March.
Manitoba is expected to have their leading scorer, Jack Roslovic (13G/35A), return to start the season with the Moose. Their fourth leading scorer, Chase De Leo (14G/18A) also is set to begin the 2017-18 campaign in the A.
If you're in town, October 20th is "Ladies Night" as well as $2 beer night at Wells Fargo.
Last Season
October 14th: Manitoba 3 - 1 Iowa
October 15th: Manitoba 2 - 3 Iowa (SO)
November 22nd: Iowa 1 - 0 Manitoba
November 23rd: Iowa 3 - 1 Manitoba
December 18th: Manitoba 1 - 3 Iowa
December 19th: Manitoba 2 - 1 Iowa
January 7th: Iowa 4 - 2 Manitoba
January 8th: Iowa 3 - 1 Manitoba
It was a down year for the Moose in their second season and in their second incarnation. Like many of the other teams in this countdown, the Moose moved back to Winnipeg following a four year stint as the St. John's IceCaps. Instead of Newfoundland, the Jets moved their affiliate closer to home.
Real close; they share the same barn for home games.
Despite only reaching a record of 29-37-10 (68 pts) last season, the Moose improved seven points in the standings, scored 17 more goals (197), and improved their goal differential by 25 under new head coach Pascal Vincent. Only 45-years-old, Pascal spent 11 years as a head coach in the Q and another five behind the Winnipeg bench as an assistant before taking over the Moose last year.
Vincent will need to continue the success for the Moose in order to put together a winning system for the Jets in the A. Even with that +25 change in goal differential from the season before, the team only had a differential of -45 in 2016-17 and some of the worst shot suppression numbers. It's better than a -70, but still remains a minus (something that Iowa needs to figure out as well in 2017-18).
Against the Wild, Manitoba didn't do much, but both Jimmy Lodge and Quinton Howden both had the most success, tallying three points apiece.
Iowa did exactly what they needed to do against a team that finished second-to-last in the Central Division, and that was win six of eight games (once in the shootout) with a goal differential of +7 (19-12).
Teemu Pulkkinen had the most success against Manitoba with eight points (3G/5A), but he got a call from his agent and headed to the desert in February last year. Of the Wildlings that will be on Lalonde's roster for 2017-18, Christoph Bertschy had five points of his own on the Moose, including a two goal game in their final meeting on January 8th.
Prospects
On NHL.com's top prospect list for the Winnipeg Jets in 2017, all but one are thought to be starting the year with the Manitoba Moose: Jack Roslovic (1 NHL GP), Eric Comrie (1 NHL GP), Brendan Lemieux (0 NHL GP), and Tucker Poolman (0 NHL GP). It just goes to show that there is a lot of youth with the Moose as half their roster is made up with guys who will start the year under the age of 25.
Jack Roslovic (1st round, #25 - 2015) spent just one year at Miami (OH) before deciding to turn pro. The Columbus, Ohio-native was tied as the team's leading scorer as a freshman with 26 points (10G/16A), though on a 15-win team under Enrico Blasi. He's a graduate of the USA Hockey's National Development Program and won a gold medal with Kunin and Greenway last season at WJCs.
He played 65 games with the Moose last season and was the team's leading scorer and got a call-up for the Jets for one game in early April last season. The Hockey Writers said that he has the "energy level of Jason Zucker" and is most notable for his explosive skating abilities.
Eric Comrie (2nd round, #59 - 2013) has gotten a lot of experience since turning pro in 2015. He has been the starter for the Moose ever since, but his save percentage has been less than stellar in the low .900s the last two seasons. The Jets organization has expected a lot from him, especially with all the questions surrounding their own netminders at the NHL level, though they've turned to Steve Mason to right that ship.
Of the 13 goalies starting in 45 or more games in the AHL last season, his GAA was the worst at 2.96 and his save percentage was tied for 12th at .906. However, the Moose were one of the worst teams in terms of shot suppression. On that same list, the Edmonton-native saw the second most shot attempts and was only one of three to see 1500+ pucks coming his way.
Brendan Lemieux (2nd round, #31 - 2014, Buffalo Sabres) will begin his second year as a pro following a 19 point (12G/7A) performance in 61 games for the Moose last season. If the name sounds familiar, his father, Claude, played in 1215 games in the NHL from the 1983 to 2009.
Like his father, he stands at 6'1" and just south of 210 with added superlatives of "agitator" and "a player you hate to play against but love to have on your team". He came to the Winnipeg organization following the trade headlined by Drew Stafford and Evander Kane with Buffalo. The pick Winnipeg received turned into Jack Roslovic.
Despite the aggressive play (a style that cost him 130 PIMs), he has been known to show a penchant for putting the puck away. With hockey going the way of putting "enforcers" to bed, the Jets would rather see the player that averaged 0.90 PPG in juniors.
Tucker Poolman (5th round, #127 - 2013) is a part of the roster that's under 25, but 2017-18 will mark his first season of professional hockey at age 24. He spent three seasons with the North Dakota "Men's Hockey Team," winning a National Title in the 2015-16 season.
He's a large dude (6'4"/216) and he should be, considering that his father, Mark, was the strength and conditioning coach for North Dakota from 1995 to 2012 - Tucker's first year of major junior hockey.
He'll need to have a big year if he hopes to remain with the club. He's 24, on the low end of the depth chart, and only on a one year deal (he'll be an RFA at the end of year).
Usually I give you a few other guys to look at since the prospect lists have been small, but with four guys, NHL.com gave me a lot of ammunition. The key takeaway is half of a roster under the age of 24. On a Jets team that will look to steal a Wild Card spot come 2018, there is a lot of opportunity for these young guys.
I'll still give you one more name though: Chase De Leo. A native of California, he's the number two center behind Roslovic on the Moose roster and was the fourth leading scorer for Vincent with 32 points (14G/18A).
Up next: Cleveland Monsters (Columbus Blue Jackets)