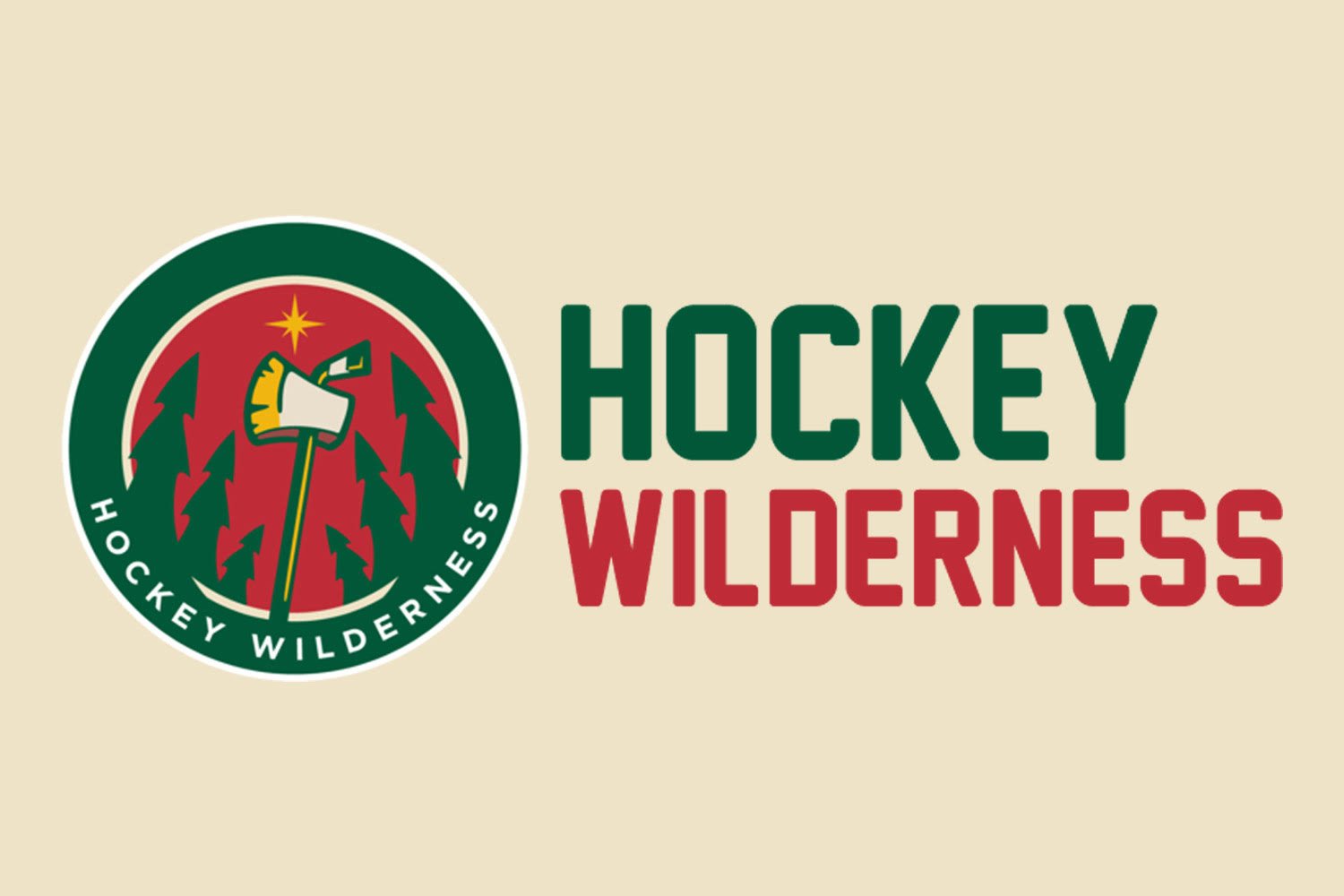 MINNESOTA WILD VS PHILADELPHIA FLYERS
7:00PM Central, Xcel Energy Center, St. Paul, Minnesota
TV: Fox Sports-North, Fox Sports-Wisconsin
Streaming: Fox Sports Go app
Radio: KFAN 100.3 and affiliates
Didn't I say the dawn was coming?  I'm pretty sure I said the dawn was coming before the last game. 
The Wild looked a lot like its old self on Tuesday, as it carried a lead into the third period and then continued attacking, which minimized chances against.  It was an effort that was very reminiscent of the previous matchup between the Sharks and the Wild, which coincidentally was Minnesota's most recent solid effort, more than two weeks ago. 
The best part about the Wild's victory on Tuesday was that the team had a variety of players contributing, with many of its veterans playing exceptionally well.  Zach Parise and Mikko Koivu were especially noticeable, with Parise absolutely setting the tone offensively in the opening period, and then Koivu driving the bus through the second and third periods.  Man, they looked SO good!  Parise was all over the offensive zone, harassing San Jose's defense and constantly creating havoc in the corners.  Meanwhile, Koivu looked like an immovable force when he got the puck on his stick, and his line with Mikael Granlund and Jason Zucker looked exceptional once again.  For crying out loud, Martin Hanzal scored a goal!  Charlie Coyle scored ANOTHER goal!  Whoa! 
Bruce Boudreau was extremely cautious in his post-game scrum with the media, saying "Anybody can do anything once.  Let's see how we do Thursday."  Well, wouldn't you know?  Today's Thursday!  Let's see how they do!
The key to a successful season is to never get too high after a win and never too low after a loss, so Boudreau was right to pump the brakes on the celebrations after that game, but even so, it felt so good to see Minnesota get back in the win column after its worst stretch of the season.  In the great swoons of yesteryear, Minnesota did have a win or two peppered in to its horrible stretches of losses, so building on Tuesday's victory is extremely important for this team now, as it looks to officially escape the rut.
As was also mentioned in the last Game Preview, a win against the Sharks could spark some serious momentum for the Wild, because three teams ranging from mediocre to bad await in the Flyers, Canucks, and Red Wings.  The first of those, a mediocre team, comes to town tonight, and another victory is ripe for the Wild's picking.
PHILADELPHIA FLYERS
The Wild hasn't seen the Flyers since November 12th, when Philadelphia was playing excellent hockey.  Soon after defeating Minnesota 3-2 in that game, the Flyers launched into a ten-game win streak, which made Philadelphia one of the best teams in the league at the time.  But the wheels have essentially fallen off the wagon for Philadelphia in the past few months, and now sitting eight points outside of the playoff bubble, it is no longer being considered for contention. 
Looking at Philadelphia as a team, it is easy to see why it has fallen out of contention, as the offense simply cannot make up for its bad defense and worse goaltending.  There isn't much for the team to bank on the back end, with youngster Ivan Provorov and underwhelming veteran Andrew MacDonald making up the Flyers' current top pairing.  Provorov has been good offensively, and definitely looks to be a long-term contributor, but at twenty years old, relying on Provorov to play top-pair minutes is a big ask. 
Meanwhile, Shayne Gostisbehere, who burst onto the scene last season as the next big thing in Philly, has had an extremely disappointing season.  The 2012 third-round draft pick came out of nowhere last year and took the hockey world by storm, but has had periods this season in which his play has landed him in the pressbox.  As it sits right now, the second-year defenseman is skating on the third pairing.  He does have 31 points, but he carries a -25 rating.  I know, I know, we don't put much weight on +/- anymore, but for a defenseman, there is something to be said about the opposition scoring far more often with Gostisbehere on the ice.
The Flyers as an organization have always appeared to be a goaltender away from success.  That's why they are still paying Ilya Bryzgalov for the ridiculous nine-year contract he signed in 2012.  Of the current team, I still don't believe that Steve Mason is a starting NHL goalie.  I wrote that before the last game between these two teams, and he has not changed my mind, posting a 2.77 GAA and .905 save percentage on the season.  Perhaps an offseason trade for a player in this position could do this team well.
The real problem for the current Flyers is that there are literally four players on the entire roster who have scored any goals this season.  Wayne Simmonds has actually had a really good season statistically, with 29 goals and 19 assists.  Simmonds is a guy that you'd love to have on your team, with size, speed, toughness, and finish, all wrapped up in one player.  Behind Simmonds, Brayden Schenn has 22 goals, Jakub Voracek has 17, and Claude Giroux has just 14.  Those are pretty small numbers for your third- and fourth-ranked goal scorers at this stage in the season, so it's no surprise that Philadelphia ranks 22nd in the league in goals scored.
As previously stated, a win against the Flyers is definitely attainable tonight, as long as the Wild can play its game once again.
STORYLINES
Minnesota's lineup has been in a major state of flux over the course of the past few weeks, which coincided with an ugly stretch of games that enveloped the Wild's five-game losing streak.  It bodes well that Minnesota's lines were exactly the same in yesterday's practice as they were in Tuesday's game, as this is an indication that Boudreau has finally found just the slightest bit of comfort in a few combinations that he thinks can stick.  He has not found this since the Wild traded for Martin Hanzal and Ryan White. White, by the way, didn't play last game, apparently because of illness.
Speaking of Hanzal, he really did look better in Tuesday's victory, and it wasn't surprising that he registered his first goal with the Wild in that game.  While his footspeed still does not seem to match with that of his linemates, he clearly appears to recognize and understand where he is supposed to be on the ice now, as he is beginning to adjust to the Wild's systems.  In his first few games with the Wild, he almost looked surprised to be receiving passes, which resulted in pucks bouncing off his stick and constantly missed connections.  But on Tuesday, this wasn't the case, as his body and his stick seemed to always be in the correct position to make the next play and keep his line moving forward.  He was a hound in the offensive zone, and parked his enormous body right in front of the net for a lot of the night.  It was definitely a step in the right direction for the big center.
Devan Dubnyk looks to have regained his form as well, after an abysmal outing Sunday in Winnipeg.  When the Wild has been really good this year, and Dubnyk has been the best goaltender in the league, he hasn't had to be great for long stretches—only solid.  With lots of poor play in front of Dubnyk lately, he has been tasked with far too many prime scoring opportunities, which has shaken his confidence and made him look downright normal.  On Tuesday, there were no gigantic saves that stuck out as game breakers, and that is exactly the way that Boudreau wants it.  Allow Dubnyk to see the puck and keep shooters to the outside, and he'll return to his Vezina level of play.
INJURIES
Ryan White is still apparently dealing with whatever illness he has.  Christian Folin, meanwhile, is getting very close to a return.
The Flyers are sans Michael Raffl, who is likely done for the season with a lower body injury. 
The Gamethread will post at 6:30PM Central, so we hope to see you there!  Below are the projected lineups, thanks to dailyfaceoff.com, as well as the Tale of the Tape, thanks to @keisarikine as always.  Thanks for reading!