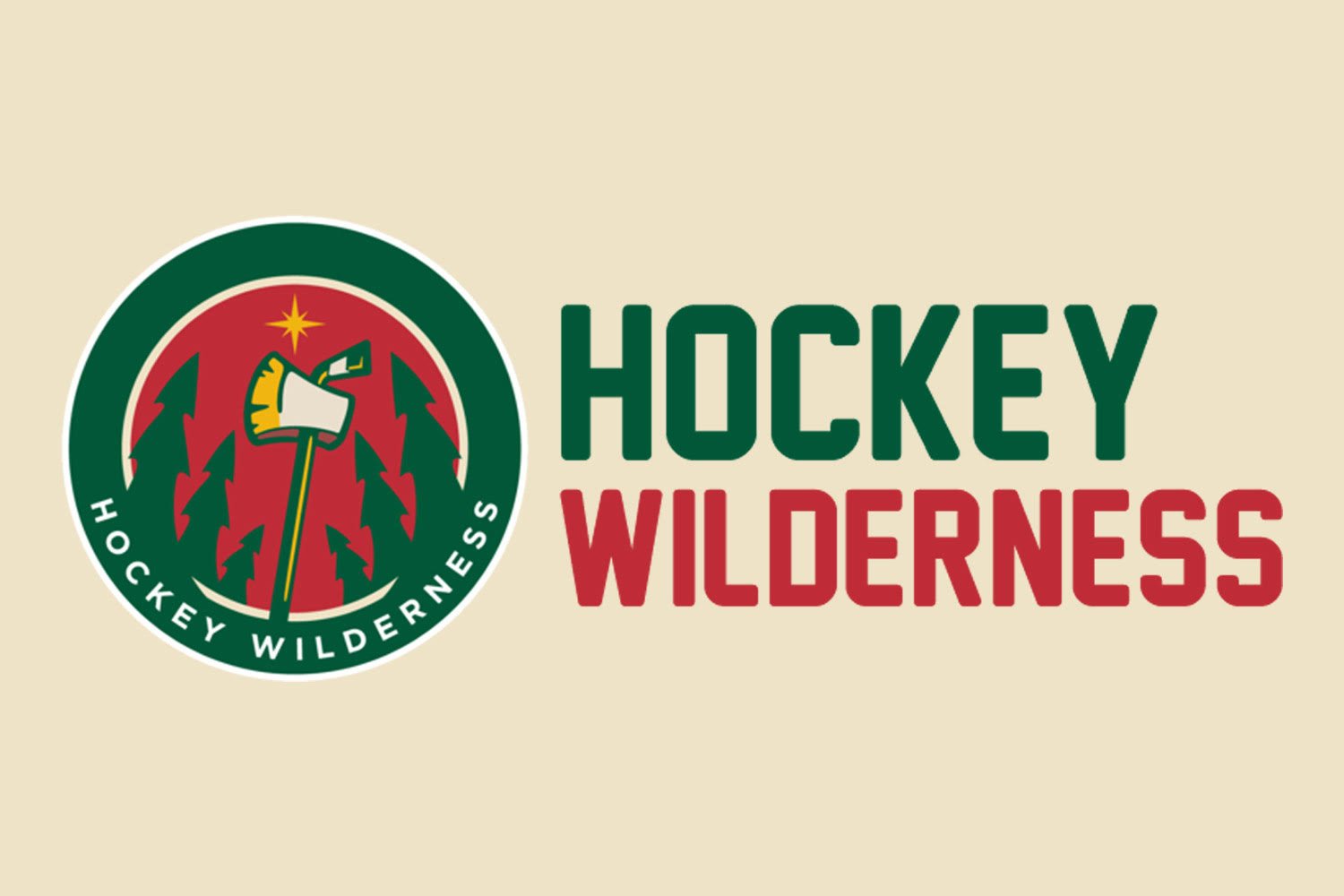 MINNESOTA WILD VS WASHINGTON CAPITALS
7:00PM Central, Xcel Energy Center, St. Paul, Minnesota
TV: NHL Network, Fox Sports-North
Streaming: Fox Sports Go app
Radio: KFAN 100.3 and affiliates
The Wild showed signs of life on Sunday, so here come the Washington Capitals to squash that.
Good morning Wilderness!  We are officially in baby-step mode for the Wild, as it now looks at progress in its game as positive movement toward breaking out of its terrible slump, which has now pushed us into the fiery depths of a 3-10-1 record in the month of March.  Despite ultimately falling in overtime, the Wild truly did look a lot better on Sunday in Detroit, after seemingly going to the bathroom on the ice at Xcel Energy Center for two consecutive games.
Three matchups against non-playoff opponents was a great opportunity for Minnesota to get its game straightened out, but it went 0-2-1 against Philadelphia, Vancouver and Detroit, so now the task gets taller with Washington, Ottawa, and Nashville as the next three teams on the docket. The Wild does fortunately get to close out the season with a tour of the NHL's cellar next week.
Truthfully, Wild fans still probably can't expect wins tonight or Thursday, but if the team brings a comparable effort to what it showed Sunday, it will at least be competitive in these games. Small improvements each night is really the best that we can hope for right now, because expecting wins isn't working. As Doug Risebrough once said, lower your expectations, Wild fans. 
The Wild scored first on Sunday, which is something that it has often failed to do during this painful stretch.  It didn't close out the game effectively, but the fact that it wasn't chasing from the first ten minutes did truly change the complexion of the game. With the offensive juggernaut Washington Capitals in town tonight, the Wild will not hang in the game if it falls behind early, so getting off to a fast start is absolutely the key to skating with Alex Ovechkin and company this evening.
At some point the Wild has to start winning again, so who knows? Maybe it will start tonight, maybe it will start next week, or maybe it will start next season. Every time we think the team is close to breaking out, it falls back down. As our loyal reader and commenter, Spookshow, astutely mentioned a couple days ago, 3-0 or 0-3 over these next three games would be equally unsurprising.
WASHINGTON CAPITALS 
The last time Minnesota played Washington, exactly two weeks ago at Verizon Center, the Wild played reasonably well in the first period, and it actually got the better of the chances.  But then Nate Schmidt scored with 12 seconds left in the first (as has become tradition—more on that below), Ovechkin scored from where he always scores—at the left faceoff dot—in the second, and it was downhill from there.  It was the exact same story we've been telling for a month. Get chances but fail to capitalize, fall behind, close the gap, too little too late.  Boom goes the dynamite.
On the other side of the coin, not much has changed for Washington since that last matchup.  The Caps are still the cream of the crop in a stacked Eastern Conference, with an incredible 106 points in the standings, and they once again have a three-point margin over the Blackhawks, Blue Jackets, and Penguins for best record in the NHL. 
Ovechkin has had a very ho-hum season, and now has 30 goals on the year, while TJ Oshie has had a very good season, and now has… also 30 goals on the year.  Oshie is a star and a very well-respected player, so it speaks volumes about how different the level is between Ovechkin and pretty much every player on the planet, save for one or two.  Ovechkin is such an elite scorer that he pots 30 goals in a season, and people wonder what's wrong.  Nicklas Backstrom, Marcus Johansson, and Justin Williams are all north of 20 markers on the season as well, so there truly is no soft spot in the lineup for this team offensively.
Despite all of Washington's firepower, the strongest area for the team this season may actually be its goaltending.  Both Braden Holtby and Philipp Grubauer have been excellent, posting 2.01 and 2.10 GAA's respectively.  Holtby is now ahead of Devan Dubnyk in pretty much every category, so if Sergei Bobrovsky somehow doesn't get the votes for the Vezina (he absolutely should), Holtby is now the likely second choice, not Dubnyk.  Holtby plays an impressively solid and simple game, and he looks calm and in control at all times.  Assuming he starts (the Caps play in Colorado tomorrow, but it seems more likely that Holtby goes tonight, Grubauer tomorrow), beating the Vezina candidate will be a huge test for the now offensively challenged Wild.
The Caps were struggling a bit when the Wild visited Washington on March 14th, but Minnesota helped them snap out of that mini-funk.  Including that game, Washington is 5-0-1 in its last six.  Maybe Washington returns the favor?
STORYLINES
Sooo... Mr. Russo tweeted out this bombshell this morning:
I'll say this. While I don't know if Eriksson Ek, at 20 years old, can be the savior of a team that is floundering this badly, I do appreciate that Chuck Fletcher is not sitting on his hands right now. The fact that he is finding ways to inject talent and fresh blood into a lineup that is struggling so mightily, even when it doesn't seem like changes can be made, is extremely commendable. Welcome back, Jewel.
In a month of nothing but concerning trends, another one has suddenly popped up for the Wild.  Goals against in the first or last minute of a period are absolute killers.  Here's why…  Give up a goal in the last minute of a period, and the team goes to the locker room feeling dejected.  Give up a goal in the opening minute of a period, and the team immediately gets deflated after any excitement is built up to start the new period.  Goals against in both situations carry heavier weight than goals in the middle portions of a period.  After Minnesota gave up a goal in the first minute of the second period on Saturday against Vancouver, it then gave one up with 18 seconds left in the first frame on Sunday, then another less than a minute into the third.  This cannot continue.  It shows a lack of focus for the team to start and finish periods, and it needs to be eliminated from the Wild's game. 
Chris Stewart got his first healthy scratch of the season on Sunday, as Boudreau told media that he didn't think the big fourth liner had been playing to his potential, and somebody had to get scratched. Boudreau has shown this season that from their time together in Anaheim, he knows how to push Stewart's buttons to get him contributing, so we'll see what kind of impact this has in the coming games.
Completely unrelated to tonight's contest, but Eddie Lack took a nasty shot to the head in a collision with Andreas Athanasiou in Carolina's game last night against the Red Wings, as Athanasiou scored the game-winning goal in overtime.  Lack was down and out for quite a while, while both teams stayed on the ice, quietly looking on.  Lack was eventually stretchered off the ice and immobilized.  It was a terrifying moment that reminds you just how dangerous this game can be, and how quickly things can happen.  Here's wishing Eddie the very best, and a quick recovery. He did send the following tweet late last night, so it sounds like the prognosis is a little more positive than the situation indicated.
INJURIES
The Wild [knock on wood] and the Capitals are both shockingly healthy for this stage of the season.
The Gamethread will post at 6:30PM Central.  Below are the projected lineups, thanks to dailyfaceoff.com, as well as the Tale of the Tape, thanks to @keisarikine.  Thanks for reading!