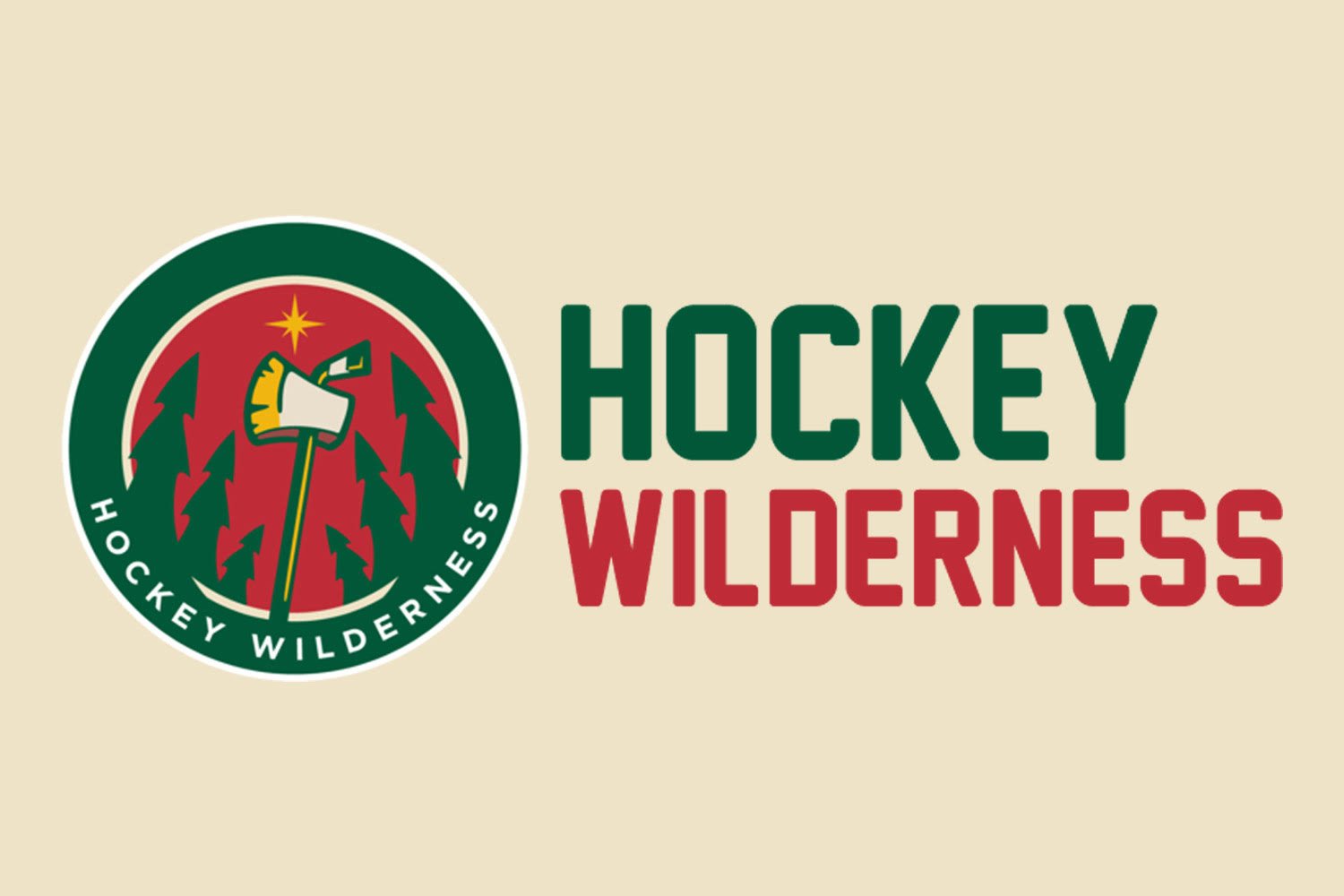 MINNESOTA WILD VS ST. LOUIS BLUES
7:00PM Central, Xcel Energy Center, St. Paul, Minnesota
TV: NBCSN
Radio: KFAN 100.3 and affiliates
Streaming: NBC Sports app
With Mike Reilly riding piggy-back and bouncing along with every speedy little step, Chris Stewart sprinted into the tunnel at Xcel Energy Center, down the hallway, through the emergency exit, and out of our lives forever. That's probably not how it actually played out, but you can imagine... 
The 2018 NHL Trade Deadline has come and gone, and while the Wild mostly stood pat, it swung one small deal to offload the oft-scratched Reilly and waived the also oft-scratched Stewart. Reilly landed with the Canadiens in exchange for a fifth round draft pick, while the lovable Stewart was claimed by the Calgary Flames for a chance to extend his NHL career. Though both players expressed gratitude to the Wild organization on social media, there's no doubt that the moves are liberating them from a challenging and occasionally awkward situation in St. Paul. 
The two minor adjustments to free up roster spots and cap space come just in time for Jonas Brodin's return from a broken hand, which had kept him out of the lineup since the last time Minnesota played St. Louis on February 6th.  
These are two teams headed in different directions right now, but make no mistake—St. Louis is absolutely desperate to stop its freefall, so Minnesota will definitely need to bring it tonight if it wants to extend its four-game win streak.
ST. LOUIS BLUES
Oh, how the mighty have fallen. 
It's crazy to think about how different the outlook of this Blues organization is now versus how it was in the opening months of the season. Then, St. Louis was atop the Western Conference for an extended stretch, losing just three times in October and five times in November. Now, St. Louis has lost six in a row and eight of eleven in February, and—believe it or not—enters tonight outside of a playoff spot.  
The Blues have done so poorly in the past few weeks, in fact, that GM Doug Armstrong opted to sell at yesterday's deadline, curiously shipping top-six centerman Paul Stastny north to Central Division rival Winnipeg.
The issues with this St. Louis team are plentiful, and it is absolutely in a full-blown Yeo swoon right now, as it finds different ways to lose every night. And while I'm never one to pin a team's struggles on the netminder, Jake Allen has done little to help his team break out of this funk, as his record in his last fifteen decisions dropped to 2-13-0 on Sunday.
This is Jake Allen, though. When he's in the right headspace, he's as good as any goalie in the league, which we saw firsthand when he beat the Wild in the playoffs last season almost single-handedly. But when he's not in the right headspace, man... the Blues just can't seem to get a save out of this guy. And it's not the first time we've seen this, as it was also the case in the middle of last season, when St. Louis actually left Allen home from a road trip because he was struggling so horribly. Allen's save percentage has fallen to .906 on the season, while backup Carter Hutton still holds a more respectable .938. The Blues are entering back-to-backs, so as of this story's publishing, it's anybody's guess as to which netminder we'll get tonight.
Mike Yeo probably could have used a Devan-Dubnyk-esque trade yesterday to help him right the ship, but instead, he just lost one of his best forwards.
The Blues are led by Brayden Schenn and Vladimir Tarasenko, who have 55 and 53 points on the season respectively. The last time Minnesota faced St. Louis, the Wild left Scottrade Center with a gigantic 6-2 victory, three nights after it was embarrassed in Dallas.
STORYLINES
Last season, I would have been really disappointed if GM Chuck Fletcher had taken the approach he took in navigating yesterday's deadline. On paper, Minnesota really did nothing to make itself better Monday, and in a way, actually jettisoned some of its depth. But you know something? The Wild made the splashy move last year, and the month that followed was one of the worst in the history of the franchise. So, while it would have been fun to add a big name for the playoff push, I get the decision not to f*** with the chemistry, and I don't hate it. Keep the boys (mostly) together, free up a little space for the kids, and let's see what happens. 
Speaking of the kids, Nick Seeler effectively forced the Wild to trade Mike Reilly, which I find fascinating. This is a guy that—at age 24—has played just seven career NHL games. But in those seven games, he has executed so well in his role that he persuaded the organization to trade away another asset just to be able to keep him on the NHL roster. What a show of confidence by the Front Office in Seeler, and what a job he has done filling the position of stalwart third-pairing defenseman. It's no coincidence that the Wild is 5-1-1 with Seeler in the lineup. 
It will be exciting to see how Minnesota's blueline looks tonight, now that it is at full health and Seeler has officially taken over Reilly's spot. With the top four producing among the best in the league, and Nate Prosser and Seeler both earning the full confidence and trust of their coaches and teammates, this is a legit defense corps with no holes.  
Do we think Eric Staal can keep on cooking? The NHL's First Star of the Week has four goals and three assists in his last four games, and he showed no signs of slowing down as he approached and reached the 30-goal mark in Sunday's enormous victory over the Sharks. Could he possibly become the second player in the history of the club to score 40 (Marian Gaborik did it in 2007-08)?
INJURIES
The Wild will have its full roster in action tonight.
Robert Bortuzzo is questionable for the Blues. Robby Fabbri has been out all year and will remain out, while Joel Edmundson is recovering from a broken arm, per Rotoworld. 
The Gamethread will post at 6:30PM Central. Below are the projected lineups, thanks to DailyFaceoff.com. Thanks for reading!
WILD DEFENSE PAIRS
Suter // Spurgeon
Brodin // Dumba
Seeler // Prosser