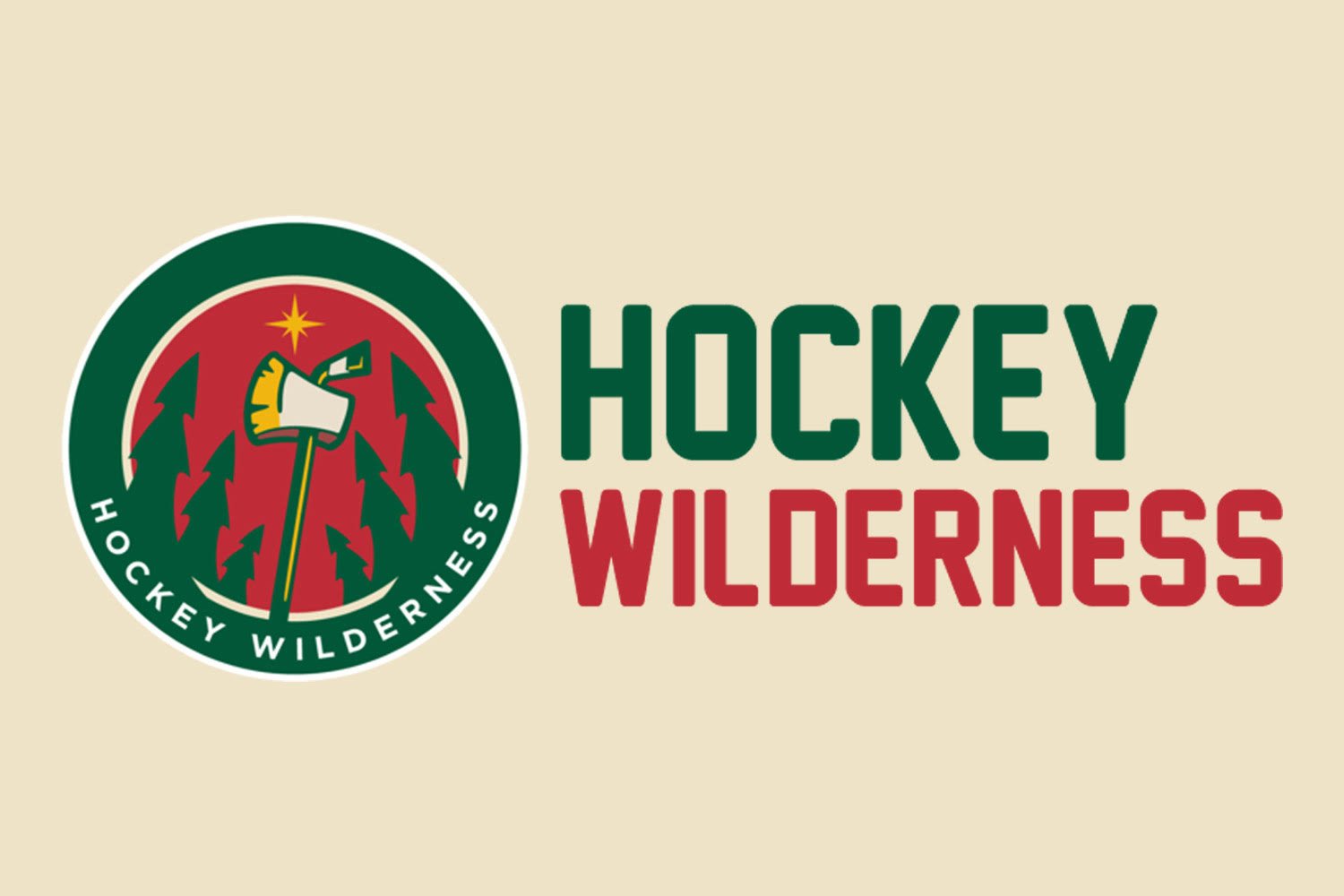 MINNESOTA WILD VS CHICAGO BLACKHAWKS
7:00PM Central, Xcel Energy Center, St. Paul, Minnesota
TV: Fox Sports-North
Radio: KFAN 100.3 and affiliates
Streaming: Fox Sports Go app
It's unfathomable to think that a team that has lost by some gigantic margins on a semi-regular basis over the past month can lose 4-3 in overtime and have that game take the cake as the undisputed worst loss of the season. But our Minnesota Wild accomplished the unthinkable on Thursday night by jumping out to a 3-0 lead over the league's worst team, and then letting that team right back in the game, ultimately conceding the tying goal in the closing seconds of regulation. Making the loss even worse, this dump of a finish was taken on Minnesota's home ice, where it has been dominant this season.
That was a tough pill to swallow, and it definitely was not the way we would have hoped for the Wild to open its current five-game homestand.
There's really no point in dwelling on it (or time to do so), because the Wild remains in a very precarious playoff position. It's teetering on the very edge of contention, with three teams right on the cusp of overtaking Minnesota's precious final Wild Card spot. Meanwhile, ahead of the Wild, Dallas has closed its gap with St. Louis, and is now just one point behind the Blues for third place and three points behind the Predators and Jets for first place. Dallas inserting itself in with the top of the Central heap means that Minnesota is dropping into a position—now six points behind the Stars—where it looks like it's going to be final Wild Card spot or bust from here on.
Hopefully the Wild will take this most recent embarrassment and use it as motivation tonight against the last place Chicago Blackhawks (I never thought I'd write those four words in succession).  
CHICAGO BLACKHAWKS
Everything that can go wrong has pretty much gone wrong this season in the Windy City, where the top-heavy salary structure that carried the Blackhawks to three Stanley Cups in six years appears to be finally catching up.  
After the team traded away Niklas Hjalmarsson, Chicago's blueline became noticeably thinner, and little has been done to bolster the offense since the "forced" retirement of Marian Hossa. The team certainly has issues, and while I will never count out Chicago, it looks like it could actually be a seller at the upcoming trade deadline.  
The biggest issue for this team has been the loss of Corey Crawford to a mysterious bout with what was initially called vertigo, but has since been changed to an upper body injury. Crawford looked to be running away with the Vezina Trophy in the first couple months, so it's no coincidence that since his departure from the lineup, things have gone south for the 'Hawks. It sounds like Chicago is expecting Crawford back at some point, although it's unclear when. He has been skating off and on.
In Crawford's stead, the battery of 32-year-old rookie Jeff Glass platooning with Anton Forsberg has been less than stellar. Forsberg has been slightly better than his counterpart with a 2.95 GAA and .910 save percentage, while Glass has floundered to a 3.13/.908 stat line in ten appearances. The tandem has combined for a record of 8-13-6 on the year.
It's shocking to even consider, but Joel Quenneville has been rumored to be on the hot seat. I'm not holding my breath for Quenneville—arguably the best coach of our generation—to get fired, but there's no doubt that if it does somehow end up happening, he will be unemployed for exactly the number of days that he wants to be unemployed.  
Unsurprisingly, Patrick Kane leads Chicago in every offensive category. However, this is surprisingly a team that now has a considerable drop-off in production after Kane. I guess this is an indication of the lessening of organizational depth, but the fact that Nick Schmaltz is second on the team in scoring with 39 points is pretty damning evidence that these simply aren't the Blackhawks that we know and hate. With the exception of Kane, the Cup-winning veterans have largely gone silent this season, as re-acquired Patrick Sharp has found himself scratched often, and Brandon Saad's return was referred to by the Chicago Tribune's Steve Rosenbloom as "a disaster of Johnny Oduya proportions."
Chicago has lost four in a row and is absolutely desperate.
STORYLINES 
Thursday was game one of the Wild playing without injured Jonas Brodin. Mike Reilly and Gustav Olofsson were vehemently defended after the game by Bruce Boudreau, who deflected blame onto the team's top players. It's clear that nobody on the Wild played particularly well, so although Olofsson missed a prime opportunity to clear the puck prior to the tying goal, the loss cannot be hung on the youthful blueliners. Everyone (Reilly and Olofsson included) needs to perform better for Minnesota to continue racking up points without Brodin in the lineup.
On the topic of the young defensemen, an interesting wrinkle has been added to the narrative. The Wild traded Christoph Bertschy and Mario Lucia for defenseman Viktor Lööv before the game Thursday. The Lööv move (intentional rhyme) looked solely like an AHL-level and contract-clearing decision by Chuck Fletcher, but the 25-year-old Swede was recalled to the big club yesterday. Michael Russo reported that Bruce Boudreau won't play Lööv tonight. But it's quite interesting that just when it appeared that Reilly and Olofsson were getting their golden opportunities to play without fear of being scratched, in comes Lööv to make the two youngsters go right back to looking over their respective shoulders.
The only thing that has been consistent about the Wild this season has been inconsistency. But every time Minnesota has done something that has made the State of Hockey feel slightly embarrassed about its fandom, the team has definitely bounced back in the following game. Though tonight's contest doesn't have quite the level of intrigue surrounding it as in past matchups with the Blackhawks, Minnesota remains desperate for points. Its players and coaches were ashamed of the outcome on Thursday, so expect a bounceback from the Green 'n' Wheats this evening.
INJURIES 
No Brodin, as discussed.
No Crawford, also as discussed. Jan Rutta is also day-to-day for Chicago, per Rotoworld.
The Gamethread will post at 6:30PM Central. The projected lineups are brought to you by DailyFaceoff.com. Thanks for reading!