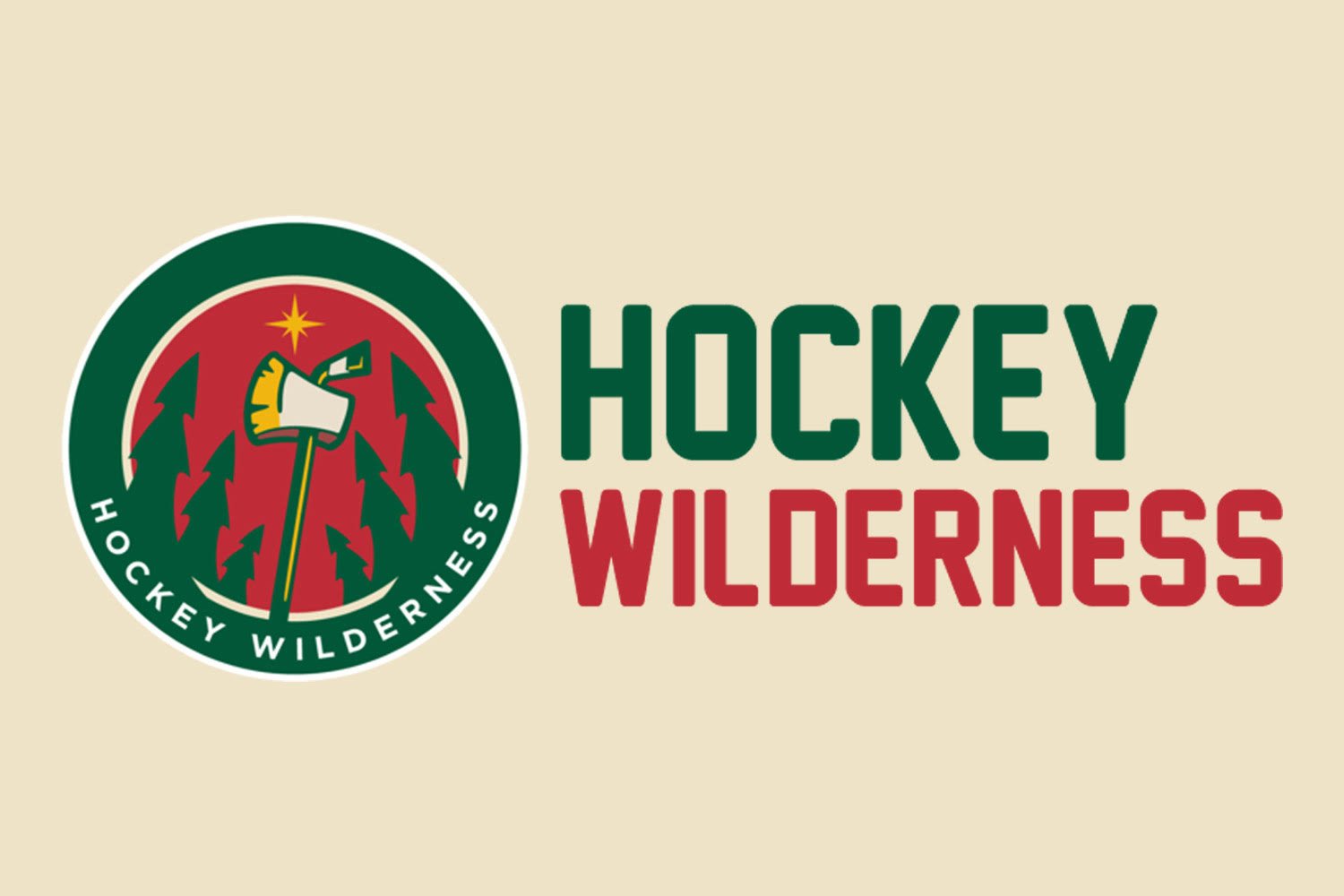 MINNESOTA WILD AT BUFFALO SABRES
6:00PM Central, KeyBank Center, Buffalo, New York
TV: Fox Sports-North
Radio: KFAN 100.3 and affiliates
Streaming: Fox Sports Go app
40 days and 40 nights… You probably think I'm referring to the poorly written off-color Josh Hartnett rom-com from the early 2000's, in which Hartnett gave up all forms of… well… you know… for Lent, right? Well, right, but also, that's the amount of time that elapsed between the breaking of Charlie Coyle's fibula and his return to NHL action. Coyle didn't even skate in a full practice with the team before making his return Monday against the Devils. For that reason, his insertion back into the lineup still appeared to be several days away, but to everyone's surprise, there he was twirling around on Xcel Energy Center ice Monday against New Jersey, and he actually looked pretty good doing it.
Also filed under "I bet you didn't see that coming" was the sending down to the minors of BOTH Luke Kunin and Joel Eriksson Ek, coupled with the recalling of Zack Mitchell. Prior to last game, it definitely appeared that Coyle's return to the lineup would result in one of those two rookies being sent to Iowa, at least temporarily, but I don't think anyone outside of the Wild organization expected to see the pair cruising together down I-35 South en route to Des Moines this week. 
The Wild played a good game Monday and probably deserved to win, but two very stupid goals in regulation—both off of various body parts of Gustav Olofsson—and one very stupid goal in overtime would doom the team. After the game, FSN's Kevin Gorg asked Mikko Koivu what the difference was, and the Kaptain responded, "The overtime goal." Right you are, Mikko. Right you are. 
Tonight, the Wild is back in the Northeast to take on the most disappointing team in the NHL this season, the Buffalo Eichels. After the Pomdella for Folennis swap during the offseason, fans of both teams will surely be viewing tonight's game as a "Who Won the Trade?" d*** measuring contest, so that should add some intrigue to an otherwise non-starter of a matchup. 
The Wild has now followed up its four-game win streak with two consecutive losses, though one of those was in OT. It badly needs a win tonight against an inferior opponent that is absolutely at rock bottom.
BUFFALO SABRES
The Sabres were supposed to start being kind of good this season, weren't they? Jack Eichel was re-signed, Kyle Okposo was back and healthy, Evander Kane was just shy of 30 goals last season, the Mayor of Pominville was re-elected, and new head coach Phil Housley had lots of people excited. Well, what has transpired in Buffalo has been anything but exciting, with the team falling flat on its face out of the starting gate, and then limping out to a 5-12-4 record, good enough for dead last in the Eastern Conference.
It's been a long and painful re-building process in the home of the greatest invention since sliced bread (buffalo wings), but coming into this season, it definitely appeared that the team had turned the corner and was ready to start climbing uphill. Instead, Buffalo has plummeted right back into a sad, lonely valley where fans appear destined to endure yet another season of tanking in hopes of landing the top pick in next year's Draft. We all know how that went last time around, when Connor McDavid famously DIDN'T fall into the hands of GM Tim Murray, despite Murray's valiant efforts to make his team as bad as it could possibly be that season. But with poor drafting and developing in the organization for years, the current situation is that new GM Jason Botterill has a terrible mess to try to clean up.
The current squad clearly belongs to young superstar Eichel, who was Murray's consolation prize when he didn't get McDavid. Ironically, it was Eichel who apparently ended Murray's tenure after reports leaked in April that the youngster wouldn't sign an extension if coach Dan Bylsma returned this season. Both Bylsma and Murray were canned the following day.
Under Housley, Eichel has been ok, so far notching five goals and twelve assists. Kane, meanwhile has twelve goals and twenty points, Ryan O'Reilly has sixteen points, and the Mayor has thirteen points. That's about it for this team, though, as they have the second-fewest goals in the entire league.
Scoring infrequently and giving up goals constantly is not a winning combination. The Sabres also have a LOT of injuries, which doesn't help matters, and Marco Scandella is on the top pair, so take that as you will.
Buffalo has lost six straight.
STORYLINES 
Charlie Coyle is such a beast. He told Michael Russo of The Athletic a while back that there are screws protruding out of his ankle that rub on his skate boot. OUCH! And now he's back in the lineup almost a week before anybody anticipated. He didn't look at all out of place in Monday's overtime loss to the Devils, and one can only expect that his play will continuously improve in the coming weeks. Since Nino Niederreiter's return from injury, he has been unstoppable, so perhaps we'll see a similar response from Coyle? Stay tuned on that one…
All reports do indicate that Mitchell has definitely earned this most recent call-up from Iowa. Since his last cup of coffee with the big club, Mitchell has fourteen points in seven games, so he is certainly playing with an abundance of confidence right now, something that Bruce Boudreau is clearly dying to see from some of his depth forwards. The more that I'm digging into yesterday's transactions, the less I hate them. Mitchell demanded the opportunity, Kunin and Eriksson Ek haven't played that well, and something had to give with Coyle's return. So, make a splashy move, and let's see how the ripples impact the team.
Chris Stewart was scratched last game for the first time this season, and he said this to Dane Mizutani:
Minnesota is back to twelve forwards for tonight's game, so Stewart certainly draws back in. With Adam Henrique running around like an idiot Monday and completely getting away with it, Stewart's presence in the lineup as a deterrent may have actually been handy. For that reason, it's not a bad thing that he's getting back in, but it'd sure be neat if he'd start playing like he did at the beginning of the season again! Just neat! 
INJURIES 
No Zach Parise (but that's it!).
As mentioned, the Sabres are dealing with a ton of injuries. Per Rotoworld, the following players will miss tonight's game: Jacob Josefson, Evan Rodrigues, Justin Bailey, Rasmus Ristolainen, Matt Tennyson, Taylor Fedun, Zach Bogosian.
The Gamethread will post at 5:30PM Central, so swing on by! Here are the projected lineups, thanks to DailyFaceoff.com.