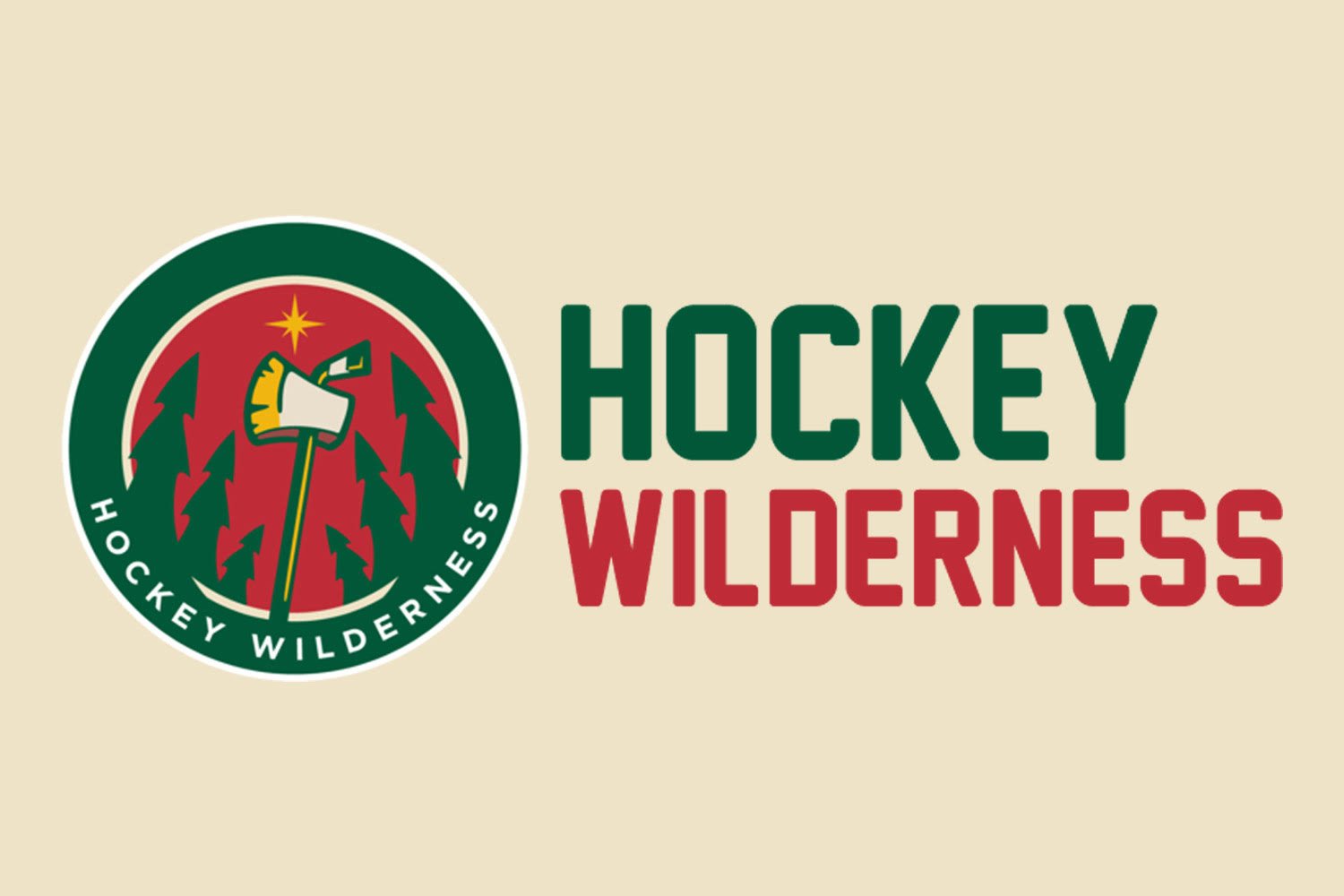 MINNESOTA WILD VS VEGAS GOLDEN KNIGHTS
7:00PM Central, Xcel Energy Center, St. Paul, Minnesota
TV: Fox Sports-North
Radio: KFAN 100.3 and affiliates
Streaming: Fox Sports Go app
Alas, the Kyle Quincey Era in Minnesota has come to an untimely end. UPDATE: The Kyle Quincey Era has officially been replaced by Nate Prosser Era Number III, as the defender was claimed by the Wild.
Not great, Wilderness. Things are not great at all right now for our beloved Minnesota Wild, which followed up its somewhat embarrassing 6-3 loss in St. Louis with a really embarrassing 7-2 loss in Winnipeg on Monday.
The team made a few reactionary moves yesterday in an attempt to address the team's growing list of problems, but man, there doesn't look to be a magical cure being conjured up. Yesterday's decisions by the organization seemed to revolve around throwing as much s*** at the wall and seeing how much of it might stick. Quincey was unsurprisingly waived (more on that in the Storylines section), the lines were once again shuffled in practice, and for the first time this season it looks like Ryan Suter and Matt Dumba will be paired together for tonight's game.
Back are the days of words and phrases being thrown around like "identity" and "playing the right way." These are terms that we've heard incessantly in past seasons, though they haven't been mentioned much in the current campaign… until now, that is. It is true, though, that this team is playing with no cohesion. The defensemen are running around, the forwards are trying to be cute with the puck rather than simply making a smart play, and the Wild's goaltenders are being regularly hung out to dry. 
Tonight marks the first ever matchup between the Wild and the Vegas Golden Knights, so you could say that Minnesota is undefeated against this young franchise… or something.
The Knights are winning by scoring tons of goals. The Wild is losing with bad defense and sloppy play. This could be another tough one for the Wild. 
VEGAS GOLDEN KNIGHTS
This is getting ridiculous now, Vegas. You're an expansion team, with a roster made up completely of cast-offs. You were supposed to stink this year and next year, win the draft lottery for the next two seasons, and then build around the young studs you select with the gazillions of picks you've acquired through Expansion Draft wheeling and dealing. You were certainly not supposed to be leading the Pacific Division 23 games into your existence as a franchise. And yet, here you are.
What an incredible story this team has been all season, from its emotional home opener to seeing it fight through a series of devastating goaltending injuries. Until recently, Vegas was to the point that it was regularly starting its fourth-string netminder, Maxime Legace, and even put a 19-year-old WHL goalie named Dylan Ferguson in for some brief NHL game action. Malcolm Subban, claimed off waivers from Boston and named the team's back-up early this season, has returned from injury and is 2-1-0 in his first three games back.  
It will be interesting to watch how Haula and Tuch perform tonight, after the Wild did everything it could to make sure that those were the guys that Vegas ended up with after the Expansion Draft. Both have been good in the desert, with Haula already posting thirteen points—half as many as he registered in all of last season—and Tuch with five goals and five assists after going pointless in his six-game cup of coffee with the Wild. Clearly they are both seizing their opportunities in elevated roles, and they are thriving under Coach Gerard Gallant's tutelage.
It is nuts to see some of the production numbers that the VGK's are getting from players that very much flew either under or completely off the radar in past lives. Case in point, William Karlsson and Jonathan Marchessault are the team's two leading scorers. Ok, sure! But this team is truly getting production from everyone in the lineup, and as a result, the Golden Knights rank third in the NHL in goal scoring. THIRD IN THE NHL! 
Vegas is coming off of its first ever shutout loss to Dallas on Tuesday.
STORYLINES
The Wild will play its second consecutive game without Jared Spurgeon tonight, who is apparently dealing with a groin injury. I don't know when this team looked as bad as it did defensively without The General on Tuesday, so it does not appear that the Wild can survive a lengthy absence from him. Tonight will be a good test to see if this team's healthy blueliners (that haven't been waived) can actually step up and play with some pride.
Quincey's signing to a $1.25 million contract immediately after the opening of free agency this summer seemed quite peculiar at the time. He appeared—at least on paper—to be a dime-a-dozen type of player, and one who hadn't had incredible success at any stage in his NHL career. Plus, Minnesota very clearly needed a right-shot to play on the third pairing, so bringing in a left-shot guy to fill that role made things even more puzzling. But now what makes the signing downright bizarre in retrospect is what Bruce Boudreau told Michael Russo of The Athletic on Wednesday…
Dude, what the f*** is that s***? You will play where you are asked to play, Mr. Quincey, and now that is anywhere but Minnesota. Once the Wild fell behind on Monday, it did very much feel like Boudreau was running Quincey out there every other shift just to prove once and for all how much of a detriment he was to the team. Sure enough, he was on the ice for three goals, two of which were scored while he was literally just getting lured out of his position and chasing Jets players up to the Wild's blueline. Quincey capped off his Wild tenure by taking a ten-minute misconduct late to get himself disqualified for the closing minutes of what will likely be his final game with the team. 
Getting rid of Quincey doesn't exactly solve the Wild's problems. It's now left with Mike Reilly and Gustav Olofsson, and now Nate Prosser, all of whom have either struggled mightily or hardly played, and neither of whom are right-shot defensemen. With no Spurgeon, this is suddenly the thinnest our blueline has looked in years, and I for one do not like it.  
Win or lose, the Wild just needs a good 200-foot game tonight with everyone chipping in and doing their jobs. God, I can't believe we're in "find small bits of positivity" mode already. This sucks.
Finally, can somebody explain to me the thinking behind Daniel Winnik playing with Mikko Koivu and Mikael Granlund? Like… seriously, I don't get it.  
INJURIES
No—Zach Parise or Jared Spurgeon. Parise skated before practice yesterday, his first time on the ice since back surgery in October. Spurgeon will miss at least tonight's game, and potentially more.
Vegas is without David Perron and Marc-Andre Fleury, and Luca Sbisa is questionable per Rotoworld.
The Gamethread will post at 6:30PM Central, so we hope to see you there! Below are the projected lineups, thanks to DailyFaceoff.com.  
SUTER // DUMBA
BRODIN // OLOFSSON
REILLY // MURPHY