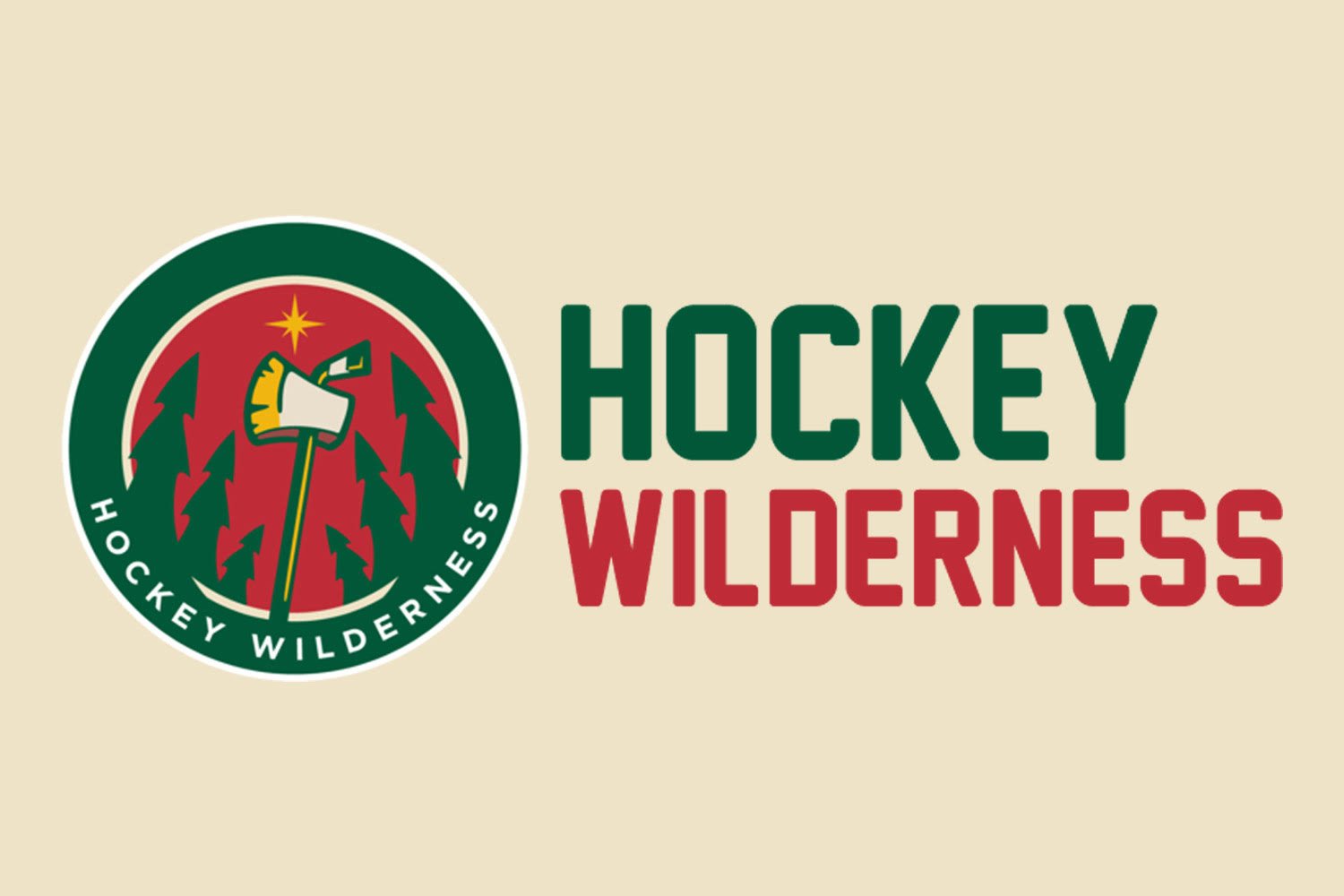 MINNESOTA WILD VS CAROLINA HURRICANES
7:00PM Central, Xcel Energy Center, St. Paul, Minnesota
TV: Fox Sports-North
Radio: KFAN 100.3 and affiliates
Streaming: Fox Sports Go app
…And then the fists started to fly.
After a flat and ugly start to the game by the Wild left it down 1-0 following the first period Sunday, it felt like things were starting to turn in Minnesota's favor a few minutes into the second. Still, it didn't seem to have found a real rhythm yet, as it was getting isolated chances but failing to solve Detroit's Jimmy Howard, and the team had yet to sustain pressure for any length of time.
Say what you want about fighting in hockey, but there is no question that Sunday's game finally turned because Nick Seeler endured a brutal and old-school face-punching contest with heavyweight Luke Witkowski. The players stood toe-to-toe, exchanging powerful blows and entirely neglecting to even attempt to defend themselves from one another. Moments later, the Wild was ahead in the game 2-1, and from deep in Seeler's big bag of knuckles, Bruce Boudreau's team dug out an important victory. UPDATE: Apparently the fight had a lasting effect on Seeler, because he is out tonight.
It's been a long time since the outcome of a Wild game has felt—in any way—like it was impacted by a fight, but there's no doubt that the 70's-era scrap was the catalyst that sparked Minnesota to victory that day. Plus, Seeler was just all-around awesome in the game, as he continues to prove that he belongs on an NHL blueline.  
Back in third place in the Central, the Wild looks to get onto another winning streak this evening, as the Carolina Hurricanes come swirling into town on a very snowy night in the Twin Cities.  
CAROLINA HURRICANES
With oodles of young talent on its roster, Carolina entered this season as a sexy pick for many pundits to sneak into the playoffs and make some noise. Though the team hasn't quite lived up to expectations, it actually is still very much alive in the hunt for an Eastern Conference wild card spot, coming into tonight's contest just two points out. The Hurricanes, though, are also one point behind the red-hot Florida Panthers, who are 13-3 since the All-Star break. Carolina, meanwhile, has put together a measly 3-5-2 record in its last ten, so the two teams are going in different directions right now.
Up front, the 'Canes have some excellent young players in Teuvo Teravainen (52 points) and Sebastian Aho (51 points), but they don't have a ton of scoring depth. As such, they rank 26th in the league in goals for. On the blueline, Carolina has rising stars Noah Hanifin and Jaccob Slavin, but it is in the goalcrease where this team has really struggled this season, as the goaltending tandem of Scott Darling (3.08 GAA/.889 save percentage) and Cam Ward (2.62/.909) has been less than stellar. The Hurricanes are 21st in the NHL in goals against.
These teams played each other on the second game of the season. Sans Mikael Granlund, Minnesota was quite sloppy that night, but stole a point after Mikko Koivu scored a game-tying goal with less than a second left in regulation. Carolina ultimately won that contest 5-4 in a shootout.
STORYLINES
Any further victories for Minnesota this season will unfortunately have to come without rookie forward Luke Kunin, who received some very bad injury news yesterday. In his second game since being recalled from Iowa, Kunin tore his ACL on an awkward check from Danny DeKeyser of the Red Wings. The injury is expected to sideline Kunin for seven months. It's a horrible blow to a kid that has such an incredibly bright future, and with him now in his prime developmental years, it's also a serious blow to Minnesota's prospect pool. It will be a long road to recovery for Kunin, who is expected to have surgery in a couple of weeks, but we at Hockey Wilderness very much look forward to seeing him back in a Wild sweater. We wish Kunin the very best.
A few games ago, Minnesota's top line was the hottest in the NHL, scoring at will against St. Louis, and racking up heaps of points in their few games together. But then the mini road trip from Hell happened, and all three of Jason Zucker, Eric Staal, and Granlund went quiet at the same time. Boudreau attributed the sudden disappearance to being "too cute" with the puck.
On that line, the always-streaky Zucker had averaged just a hair under two points per game in the six contests leading up to the road trip. But big fat zeros in both Arizona and Colorado were enough to make us think that a cold streak for the speedster could be coming. Rejoice, Wilderness, for Zucker potted two on Saturday, meaning he's ripe to go right back on a tear. He's now just two goals shy of 30 for the first time in his career, as linemates Staal and Granlund approach 35 and 20 markers respectively. Despite the two-game hiatus from the scoresheet, this remains a pretty formidable top forward line right now.
Brothers Eric and Jordan Staal face each other tonight, in the midst of a very tough time for the family.
INJURIES
As discussed, there's nothing good about the Kunin situation for Minnesota. The injury is very sad news for the youngster and for the organization. UPDATE: Seeler is also out tonight.
For Carolina, Joakim Nordstrom is questionable with an upper body injury, per Rotoworld.
The Gamethread will post at 6:30PM Central. Below are the projected lineups, thanks to DailyFaceoff.com. 
WILD LINES
Zucker // Staal // Granlund
Parise // Koivu // Coyle
Niederreiter // Eriksson Ek // Winnik
Ennis // Cullen // Foligno