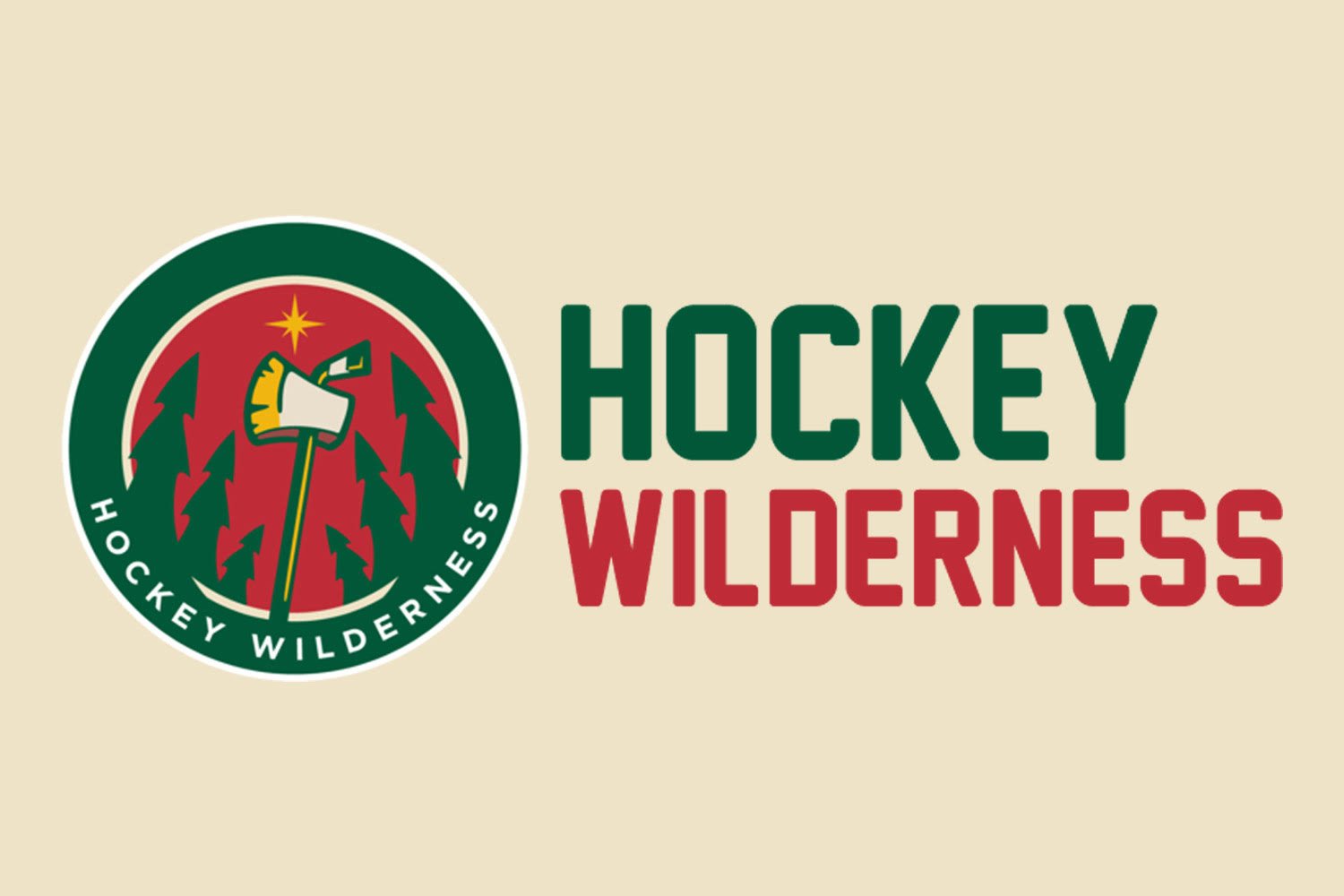 MINNESOTA WILD VS DETROIT RED WINGS
6:00PM Central, Xcel Energy Center, St. Paul, Minnesota
TV: NBCSN
Radio: KFAN 100.3 and affiliates
Streaming: NBC Sports app
Ok, here's the good news… The Wild is back at Xcel Energy Center tonight, where it currently holds a 22-5-6 record and where it most recently won 8-3 over the Blues. Also, Minnesota is playing a fairly bad team tonight in the Detroit Red Wings, so it's safe to say that the Wild's chances of getting back in the win column are pretty decent.
The bad news? Well, the Wild is back in the meat grinder. After a horrific short road trip that saw it go 0-2 against one of the league's worst teams and then get pounded for the second time in two tries by the Colorado MacKinnons, Minnesota is now back in a wild card spot. So, just when it started to feel like we were sitting pretty with solid playoff positioning in the Central Division, the Wild does something to once again make this feel like an uphill battle.
The need to get back into the top three should be motivation enough for Bruce Boudreau's boys, but if not, hopefully they will bear in mind that they just got embarrassed in Denver and that their fans—always an over-reactive bunch (myself included)—are once again readying supplies to jump ship.  
Get it together, Wild!
DETROIT RED WINGS
This is sort of off topic, but bear with me... Remember when the Twins were planning on opening Target Field after playing in a big inflatable toilet for nearly three decades? In those last couple seasons at the Metrodome, they had been in full re-build mode seemingly forever, refusing to spend any money on players to make themselves a true contender. During those last seasons at the old stadium—even though the Twins were competitive—the Front Office constantly stated that it was building for when the new ballpark would finally open. Many of us thought this was a really boneheaded approach, because why couldn't they be good in both stadiums?
Well, in retrospect, maybe the Detroit Red Wings could have taken a page out of Terry Ryan's playbook, because the first season in the sparkling new Hot-N-Ready Center (or whatever that place is called) has not been a great one in Motown. Opening your $900-million facility with a stinky on-ice product is simply not the best way to build tradition in the new building, and that has to be a huge bummer for fans of this team. Rather than hold back in spending during the final years at Joe Louis Arena, the Red Wings refused to really accept a full re-build for just long enough to put the franchise in this awkward position... with a beautiful new arena, and an ugly team.
The Wings enter tonight's game in fifth place in the Atlantic with 62 points. They have fully accepted that they will not be making the playoffs for the second year in a row, after qualifying for 25 consecutive seasons. Detroit sold off a couple of important players in Petr Mrazek and Tomas Tatar at the deadline, receiving a total of five draft picks in return. GM Ken Holland oddly did not swing a deal, though, to move veteran defenseman Mike Green, who was being talked about as a known commodity on the market. The organization definitely could have done better in selling assets to help expedite the re-build process.
Anthony Mantha leads Detroit in goals with just 21, and there isn't another player on the team within five markers of him on the season, so that tells you about this club's scoring depth. The Wild lost 4-2 to the Red Wings on opening night at Little Caesars Arena, but Minnesota is clearly the better team and badly needs a victory tonight.
STORYLINES 
I hate to bring this up again, but it is odd that Minnesota could go through the entire month of February looking like it was floating in some sort of magical bubble, only to have the bubble immediately get popped as soon as the calendar turned to March. I really hope it's just a coincidence, but we all remember what happened last March, and there are probably quite a few of us in the Wilderness that simply can't bear that again. Losing two games isn't a big deal in the grand scheme of things, but getting slaughtered for the second time against a divisional rival is definitely a concern. The Wild needs to snap out of its newfound losing ways right now, before this really becomes a story.
The only positive to come out of Minnesota's embarrassing display in Colorado was that Mikko Koivu scored the Wild's lone goal. This means the Kaptain has now scored in three consecutive games and has four points in that stretch. Seeing him chip in a bit offensively is definitely a positive sign for a guy that has really struggled to find the back of the net this season.
The Wild needs to play a very simple game tonight—fast and straight-forward—as its players need to just get back to good habits. There should be plenty of reason for Minnesota to get up for this contest, so if I'm Boudreau, I'm expecting a very strong start from my team.
INJURIES
Nino Niederreiter continues to play, but it's visually evident that he's still having issues with his ankle. 
Johan Franzen has been out all season with concussion symptoms, and may never play again, per Rotoworld. The Red Wings are otherwise healthy.
The Gamethread will post at 5:30PM Central, so swing on by! Here are the projected lineups, thanks to DailyFaceoff.com.