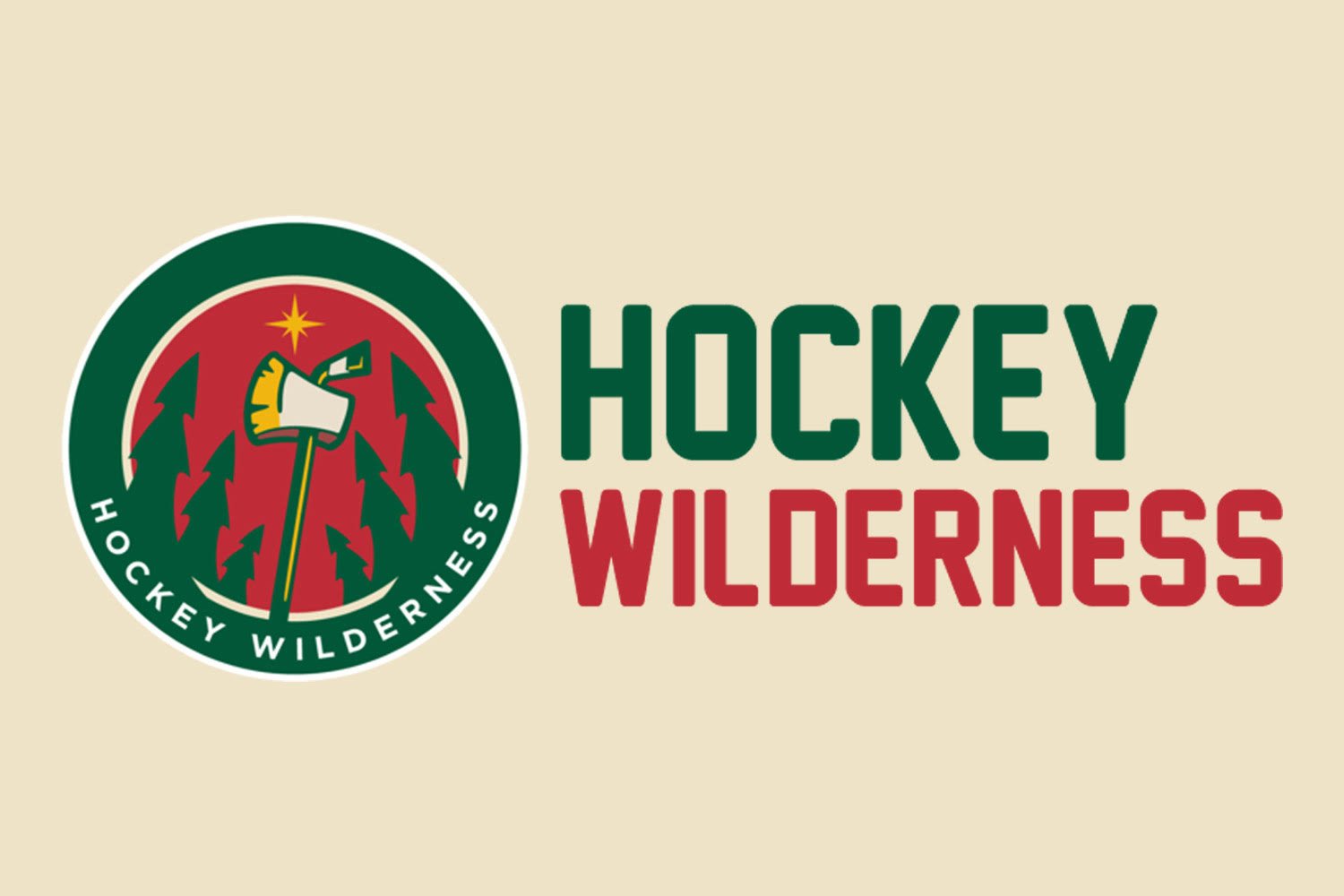 DES MOINES, Iowa - There was a great crowd in Wells Fargo Arena tonight for the Local Heroes game, but there was certainly no loved lost between Chicago and Iowa who have had their fair share of tillys in the last few seasons - both on and off the ice.
Niklas Svedberg (13-9-3; 2.56 GAA/.916 SV%) got the start for the Wild in net and continued to show that he has the hot hand between the two netminders battling for minutes. The Sollentuna, Sweden native made 29 saves on 30 shots en route to the game's second star.
Maxime Lagacé (11-4-2; 2.65 GAA/.907 SV%) made his first appearance in net for the Wolves since he went down with an upper-body injury, also against Iowa, back on Jan. 17th. After a solid first frame, Iowa ended up overpowering the 4th-year pro who made 22 saves on 25 shots.
Sluggish start, but the Wild survive
With both teams coming off of multiple days rest, it showed a bit - at least for the Wild. In the early goings, Iowa was spending a lot of time in the defensive zone, a lot of it due to weak passes, easy turnovers, and some lackluster corner play on the part of the home side.
For a stretch, Iowa seemed unable to complete a breakout pass nor were they able to put together clean zone entries as clearing the zone became the primary objective over setting up offense. Against a Chicago Wolves squad with a very aggressive offense, it was pretty much par for the course.
Iowa was able to get some pucks in deep, but relying heavily on the forecheck lead to only one grade-A scoring opportunity with a centering feed from Colton Beck to Landon Ferraro in the low slot. In the middle of the period, Iowa went through seven full shifts without a clean zone entry before a great breakout pass from Sam Anas to Justin Kloos.
Still, the first period came to a close with neither side able to capitalize as Chicago seemed to be haphazardly throwing pucks in the direction of Svedberg for the sake of volume over quality - a lot of them missing easily. Chicago led in shots, 7-4, with Sveds having to put a little more effort forth than Lagacé.
"We didn't start very well," Derek Lalonde said honestly. "We gave them some early offense early on....It's tough coming off a long road trip...you never know how your team's going to respond (but) Svedberg gives us confidence; very sharp in net."
Iowa gets it going
It didn't take long to start the period before the Wolves were able to end the stalemate. Where Iowa seemed to be struggling with passing in the DZ in the first, it was a turnover along the point that proved costly as Nick Seeler made an errant, no-look pass attempt to Ryan Murphy that ended up on the tape of Bryce Gervais already taking a b-line to the point.
With both d-men planted on the blueline, there was nobody between the Battleford, Sask. native and Svedberg and the breakaway turned into a lit lamp via a glove-side, top-shelf snipe and a 1-0 lead for the road team (unassisted; 0:37).
After a lot of back and forth, a stick blade to the eye of Gerry Mayhew, and what felt like an eternity waiting for the ice crew to remedy an ailing stanchion in the corner, Iowa finally got one of their few really good looks of the period.
Following a Murphy clearing attempt that hit Kyle Rau, the pick dribbled into the neutral zone and found it's way onto Sam Anas' stick on the oppositions side of the red line. With two Wolves defenders trying to split the difference between Sammy and Justin Kloos, the Quinnipiac alum had just enough room for some quick hands and a little touch of sauce that beat Lagacé to tie it all up (Rau, Murphy; 8:14).
"I was looking to go back door (to Kloos), but then the defensman slid," Anas explained, "I kind of faked the pass and hoping the goalie cheat a little and was able to go five-hole."
The tempo and the aggression started to pick up in the second frame, but it ended all knotted up at one goal apiece.
Closing out strong
With tensions rising and under ten minutes to play, it was a familiar face getting Iowa on the scoreboard. Following some chaos in their own end, a breakout pass from Gerry Mayhew was deflected, but Sam Anas battled as the puck entered the OZ. After getting possession, he was able to get a wrap-around goal on Lagacé as Mayhew was coming in to crash the net (Mayhew, Palmquist; 11:44).
The final ten minutes of the game went completely opposite of the first ten minutes as Iowa was able to close this one out in spades. Landon Ferraro had a great carry into the OZ before making a pass to Pat Cannone who took a step back, got four Wolves defenders to get close to Lagacé before getting the puck to an awaiting Ferraro in the slot for an absolute snipe (Cannone, Seeler; 14:20).
Some dangerous hockey being played in the closing minutes as Murphy was run from behind by Stefan Matteau and was knocked head first into the half boards with no balance. Seeler responded, but was given an added 2:00 for roughing. Later, Menell also got a hefty shove from Chicago captain Paul Thompson and his face met the lip of the boards in the corner which garnered him a boarding penalty and a 10-minute game misconduct.
In the end, Chicago went with an empty net, and Rau earned his second point of the night with his empty-netter (Palmquist; EN - 18:10). Iowa had previously had that monkey on their back all season, but Anas thinks that the kinks have been straightened out.
"It's definitely good that we've turned the page," he said, "so hopefully we can keep winning third periods."
Closing Thoughts
Stick taps to Ryan White who spent the majority of his day travelling and getting to Wells Fargo Arena just in time for the Wild's 5:30 pre-game meeting.
"He was good tonight (after not) playing for a couple of weeks," Newsy said in post game about White. "He's a high energy guy. He begged me to play tonight even though he got off the plane at 4:45."
Everyone seemed to be having issues controlling the puck and getting outlet passes going in the first, but this team, once again, made the necessary adjustments to earn that 56th point of the season. A lot of credit needs to be paid towards Svedberg, but the skating contingency did well in adjusting and getting it put together for the final 40 minutes of play.
Rau had his seventh multi-point performance of the season and Anas added his 11th multi-point game of his own in the win.
Even with Sam's ability to finish plays, Lalonde touched on how well he's adjusted to playing away from the puck to get those chances, something Anas brought up in post.
"It's just been something that has come to me. Last year, I didn't necessarily work hard without the puck," he admitted, "but working harder and smarter and going to the right areas...the little things that build up to getting those pucks."
Iowa will have a quick turnaround tomorrow with the Rockford IceHogs (25-19-6, 56 pts) coming off of a loss to Milwaukee tonight. It'll be Pink the Rink night at Wells Fargo tomorrow night with a 6:00 CST puck drop.