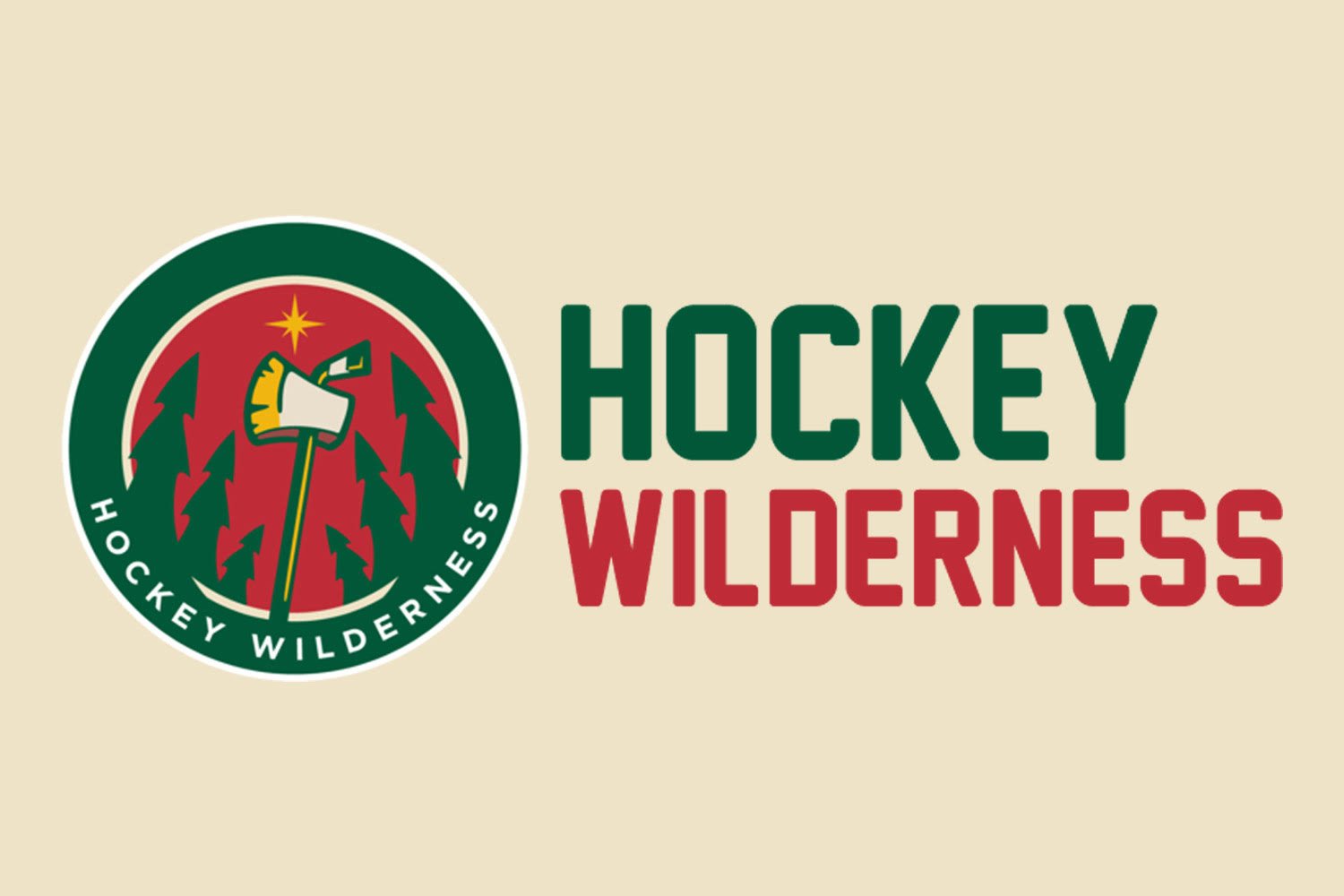 I am not certain why, but I thought this game was going to be televised. Maybe it was my assumption in everyone wanting to talk about the greatest hockey team on the planet, the Minnesota Wild, and catch the first high-definition sighting of some of their top prospects wearing their colors.
But we're just stuck here without a broadcast — it was apparently shown on NHL Network later, but I am unable to find when, unless it was shown immediately after it ended — just wandering around looking for the sparse gifs that teams let us watch.
At least we got some updates.
After going down 2-0 to the St. Louis Blues on Saturday night, the Wild were simply led by prospect Adam Beckman and his ability to score very timely goals.
First, after streaking behind the net and following Will Bitten engaging in a board battle, who was swiftly able to get the puck loose in time for Beckman to take it, turn around, and rifle it past the Blues netminder.
From a tricky angle, Beckman cut the Blues' lead in half and just a couple moments later, was able to score the equalizing tally.
A 2-on-0 — could have even been a 3-on-0 — proved to be difficult for St. Louis and it ended up being any easy cross-ice pass from again, Will Bitten, to even it up at 2-2.
Then the Blues had to ruin everyone's fun and scored two goals in relatively quick succession, and then finished the game with two empty-netters to make it a 6-2 loss for the Wild in their first preseason game.
Kaapo Kahkonen and Andrew Hammond split the duties on Saturday, with the former allowing two goals on eight shots and the latter making 18 saves on the 21 shots he faced. Not a great showing from the Wild's depth goaltenders, including the young backup that should get a little more warmed-up.
It's still to be determined what other Wild preseason games will just simply not be broadcasted at all. At least nationally, there will be two televised — Oct. 6 against the Blues again, and their final preseason match on Oct. 9 against the Chicago Blackhawks — so we will be able to see the preliminary Minnesota team before the final round of cuts are made and everything is final. There's the silver lining.
In the coming days, possibly even before the Wild's next preseason game on Sept. 30 against the Colorado Avalanche, we will see at least one round of cuts and players sent to their respective junior teams or down to Iowa. But only the peripheral players will get this early of a notice — from the roster that played on Saturday it could be guys like Joe Hicketts, and Dominic Turgeon. Not denying their ability to get involved, but those mid-20's guys that are certainly destined for the AHL might just get in the way for the coaching staff to see what they have in younger prospects or their NHL talent.
We will see what happens, or not, because, you know, they didn't broadcast the game.