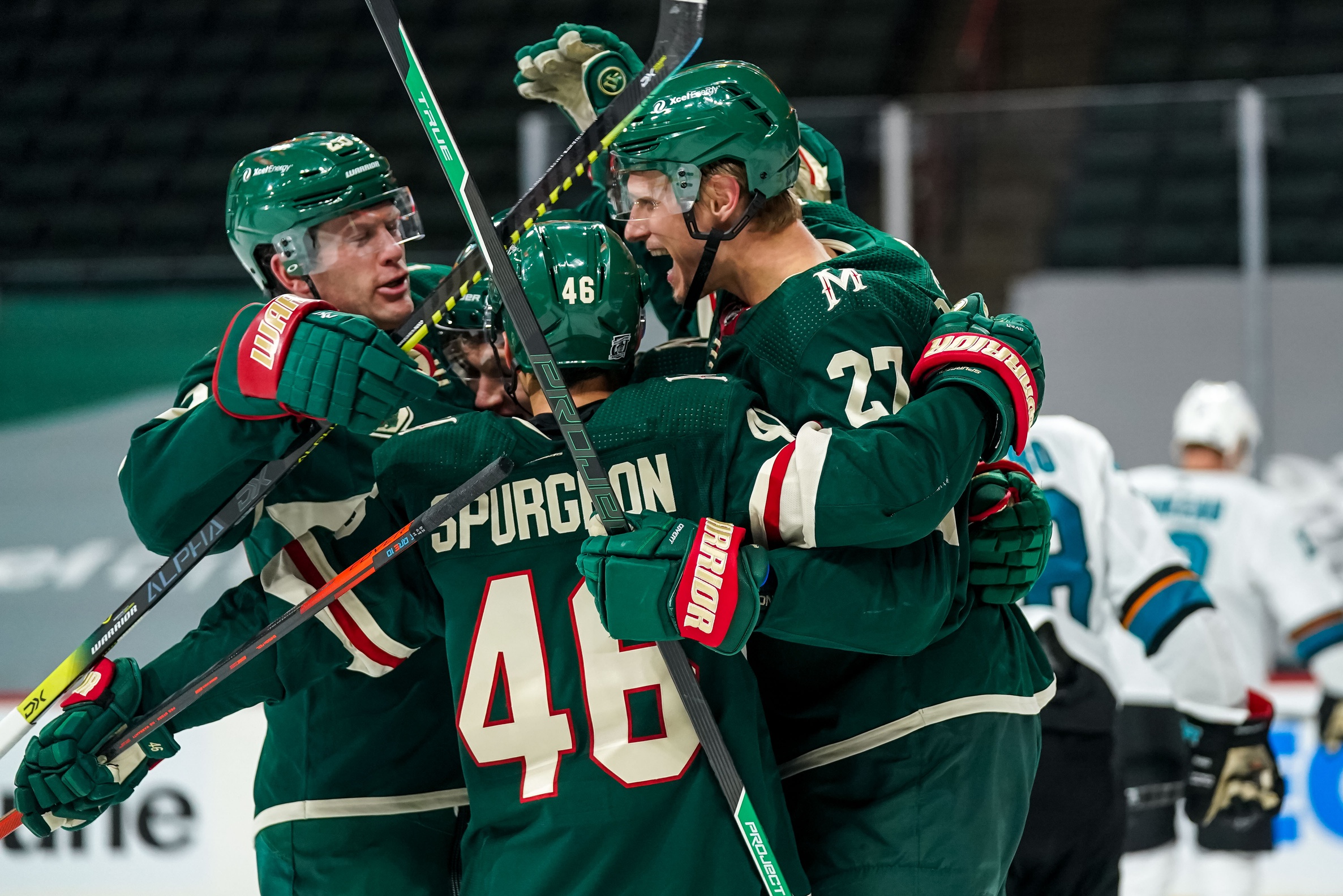 It feels funny saying a team that has won eight of its last 10 games needs to get back on track, but that's exactly where the Minnesota Wild find themselves as they head into Monday night's game against the San Jose Sharks.
Joel Eriksson Ek has gone without a point in seven of his last eight games, including the last six straight. Jordan Greenway has been held pointless in five straight and seven of his last eight games. The once red-hot Mats Zuccarello has just a single point over the last four games.
It's safe to say that after playing 10 times over 18 days, the Wild were badly in need of a rest. They finally got it over the past weekend. After their 2-0 win over the St. Louis Blues on Thursday night, in which they amassed just 11 shots on goal, they got three days off before their trip to San Jose on Monday. There was no practice on two of those days, allowing plenty of time for rest and relaxation.
"The body felt fresh," Nick Bonino said after practice on Sunday. "Two days off is a luxury we have not had."
Bonino even went on to say the hockey stick felt a bit foreign to him after the two days away from the rink. Eriksson Ek echoed that sentiment, saying it was just good for the team's energy to have some days off following a grueling stretch of hockey.
But there was a lot of energy in Sunday's practice. Even the coaches felt it in their meeting, according to Dean Evason. "I know when we got in here for our meeting this morning, it felt like there was a buzz," he said. "I think we all recharged as well."
The Wild should be rejuvenated as they head out west on their road trip. Hopefully they can take advantage of two winnable games in the Shark Tank on Monday and Wednesday following the three-day break.
Why is it good that they get San Jose coming out of the brief hiatus? Well, the Sharks have been extremely kind to the Wild offense this season.
The Wild have amassed 13 goals in the three games they've played against San Jose this season. Even though Minnesota lost one of those games, they still managed three goals in defeat. In all three games, they had at least 29 shots on goal.
Sure, the Wild only had 11 shots on goal in their last game against the Blues, though they still managed to hang on for the win. However, the team looked flat in that game and have ever since they were demolished in Colorado, even though they still found a way to get two points.
Their pace has been lacking lately, and Evason wants that to change coming out of the break. "We have to get back to playing Minnesota Wild hockey," he said. "It's playing the game with pace, playing the game physically, and ultimately as a team."
Fatigue was seemingly at the center of their sluggish pace, given their 10-games-in-18-days schedule. Minnesota will look to regain confidence, composure, and pace against San Jose on Monday and Wednesday, before playing the Vegas Golden Knights and Colorado Avalanche over the weekend. Against the Sharks, they should have a good chance of doing just that.