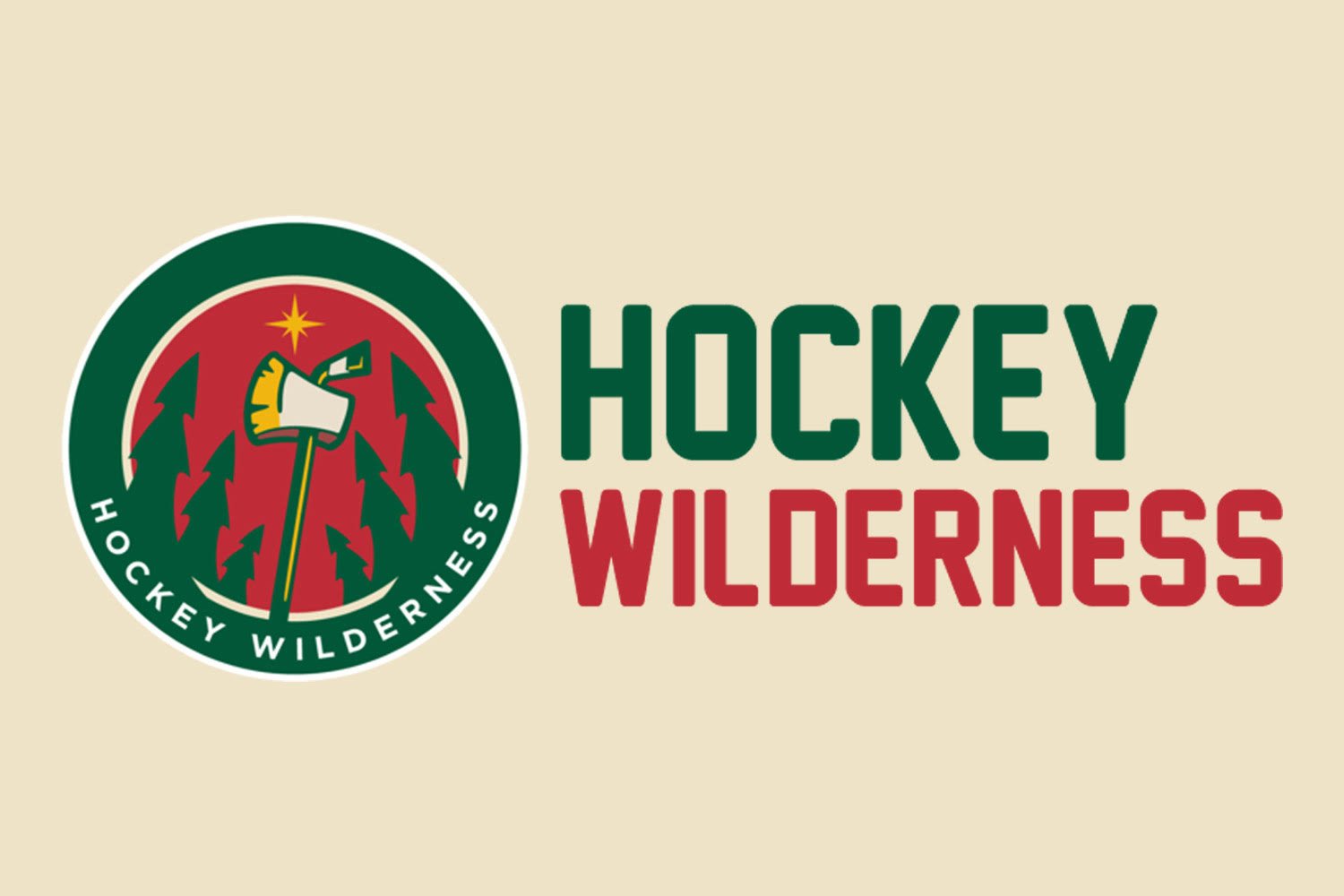 DES MOINES, Iowa - I'm not sure if there was a full moon tonight (there wasn't) but Monday night hockey in Iowa definitely had that kind of feel to it in this one. After digging a hole in the first, Iowa continued to make adjustments and settle in during the second period and were able to come out with a win over San Antonio (Colorado/St. Louis).
Niklas Svedberg (15-9-3; 2.48 GAA/.919 SV%) continued to rack up the wins as Iowa moves to 8-2-0 with Sveddy in net following his injury in December. In the win, he made 27 saves on 29 attempts from San Antonio. Ville Husso (11-8-2; 2.52 GAA/.925 SV%) has now lost his last three starts after stopping of 35 of 38 Iowa shots in the loss.
Not an ideal start
Not sure the game could have started out any uglier for the Wild. After already yielding a pretty weak turnover in the neutral zone, newcomer Viktor Lööv had yet another turnover on his first shift in an Iowa uniform and it proved costly.
Skating a puck behind Svedberg's net, the recently acquired d-man attempted to reverse the puck along the base of the boards, though not a single member of the Wild was there to field or chip it. Instead, David Warsofsky was able to say "thank you very much" and send a blast towards the Iowa net. Centerman Andrew Agozzino was there and tipped it past Sveds on the Rampage's first shot attempt of the game (Warsofsky; 0:30).
It didn't get much better, as the Wild took an uphill approach to the first ten minutes of the period by spending six of them on the penalty kill following a high-stick from Carson Soucy that drew blood (1:32) and a cross-check from Chase Lang (7:05).
Still, Iowa showed why they have one of the league's top penalty killing units (3rd - 85.8%) and were able to kill off all that San Antonio was able to throw at them and limited the Rampage to just 3 SOG in that span - impressive, given the split-affiliate's style of shot volume.
Landon Ferraro was able to make a great move during the second penalty to get a solid opportunity with Luke Kunin crashing, but the shot that bounced off of Husso was just out of the reach of the former first-rounder on the short-handed opportunity.
In the second half of the period, Iowa was able to get two power play opportunities of their own after Lang took an elbow to the face from Klim Kostin (10:33) and then Warsofsky closed his hand on the puck as Kostin's penalty was expiring.
"I think we had a good period," Derek Lalonde said in post. "The team's very good at judging how they play....We gave up a goal in the first shift, and that's tough on your mental (game), but we got a ton of energy off of that penalty kill."
There was a litany of slashes and players getting acquainted with one another, but by the first horn, Iowa trailed 1-0 but held the edge in SOG at 15-10.
A strange period of hockey
Where to begin?
After the way the Wild started the first ten minutes of the game, second period adjustments were necessary, but unfortunately Sam Anas committed a bad tripping penalty just two minutes into the period.
It wasn't the only action of the period.
Roughly six minutes into the second frame, there was a bit of good news. After Kunin went ass-over-end in the corner to draw the attention of pretty much everyone, Captain Cal was able to pick out the puck and hit Colton Beck sitting all by his lonesome in the middle of the left circle.
The Langley, B.C. native let it loose and it was all tied up (O'Reilly, Kunin; 5:59).
Then things got a little weird.
Oskar Sundqvist committed a boarding penalty against Ryan Murphy in Iowa's DZ. As the penalty was expiring, Mason Geertsen had a slash, giving Iowa just a few moments of 5-on-3 hockey. A second after the first penalty expiring, Alex Grant let loose a blast from the point and Kunin was there to collect the trash for his first goal since Feb. 3rd and his ninth on the year (Grant, Murphy; PP - 9:54).
Only the jubilation was short lived as Jesse Graham was able to carry the puck with ease from the left wing towards Sveds before going backhand, forehand and around the outstretched toe of Svedberg to regain the lead for the Rampage (Geertsen, Grimaldi; 10:55).
Still, the chaos continued.
Less than 30 seconds later, that very same Graham was whistled for tripping (11:18) and then on the delayed call, Brendan Ranford was whistled for his own tripping penalty (11:18), giving Iowa two full minutes of 5-on-3 hockey. Though that wasn't meant to be.
Landon Ferraro was whistled for interference in Husso's crease (12:41), and then Iowa was faced with a 4-on-3 that would turn to a penalty kill as soon as the compounded minors ceased. Just a shade over 30 seconds later, Grant was called for a tripping penalty (13:13) with eight seconds remaining on the initial two penalties by San Antonio.
So we played 3-on-3 hockey for eight seconds before going on a 3-on-5 penalty kill. But it gets better.
During the kill, Svedberg lost his stick in a scrum, to which Rocco Grimaldi decided to take matters into his own hands and push Sveddy's stick farther away and into the corner. So, Grimaldi was whistled for interference (13:54) and then we went back to 4-on-3 hockey for a bit.
After the Grant's penalty expired, Iowa was back on the man-advantage and about 40 seconds into it, it was Kunin again:
With the goal, the madness came to an end (Murphy; PP - 15:52). With the lead, the period came to a close with Iowa holding a slight lead in goals and a huge lead in shots, 31-18. When a team is averaging just over 26 shots a night, to have 31 at the end of the second was another surprise.
Of the stretch of almost every situation imaginable, Derek Lalonde joked that the staff was on the edge of exasperation.
"The coaches were probably the most confused," he said with a smile. "I would do this, Mac (Brett McLean) would do that, then Mac said to me 'I can't figure this out' (but) we did a good job of communicating. Those are important times, and we got through it with a positive on the goal differential."
Finishing strong
After the second period, I didn't know what to expect in the third. Lately Iowa had been dominating the third period, and the nature of the evening seemed like it could be a toss-up. However, the first 10 minutes aside, Iowa was playing with a tremendous amount of energy and led the way in the back-and-forth final frame.
There were a few penalties again on both sides, but Lalonde was using his bottom line of Beck-Lang-Gabriel quite a bit. Kurtis Gabriel was a large reason as to why Iowa was able to maintain possession in the OZ towards the end, believe it or not.
Since returning from wrist surgery, he's done everything you want out of the 6'4", 212 pound battering ram and then some.
"Gabes is playing at a really high level," Lalonde said. "Chuck (Fletcher) was here tonight and he was very impressed....He's doing a lot of things right. He's playing the game simple, he's playing the game right, he brings a lot of energy."
Despite San Antonio playing 6-on-5 hockey in the final two minutes, the Wild were able to hold on with Svedberg deserving a lot of the credit and Kunin putting forth his first multi-point performance since the second game of the AHL season.
Final Thoughts
Kunin has been a interesting watch this season, especially with the pre-season hype, his performance to start the season, and then eventual call-up. He may not be atop the point chart or be up in terms of points-per-game average, but he's only been on two scoreless droughts of three games and gone back-to-back games without a point another two times.
"I think I was playing well before I got hurt (in early January)," Kunin said of the pace of his game, "it took a few games to get the legs. From then on, I've felt good, playing my game, getting lots of chances and tonight they were open.
He's been skating hard, making plays, and doing all of the right things despite not putting up the big numbers. Tonight everything fell into place and I don't think we've seen his best hockey yet. His second goal was amazing from the left side. When asked if the off-wing might be in his future, he gave the response the organization likes to hear:
"I'll play wherever they want me."
An interesting stat of the evening: Iowa moves to a +12 in goal differential in the second period, their most successful frame in terms of overall production where they've tallied 60 of their 160 goals. When Lalonde was asked if they're a "second period team," he stated he hadn't given it too much thought given Iowa's third period woes this season.
"We stress the second period," he did say of the team's approach. "A lot of people have stats of 'you're going to score 60, 70 percent of your games when you score first'...I tell my guys, 'you win the first ten minutes of the second, your chances of winning goes up dramatically'".
The Wild will have almost a full week off as they take on Texas (Dallas) in a back-to-back starting next Sunday.