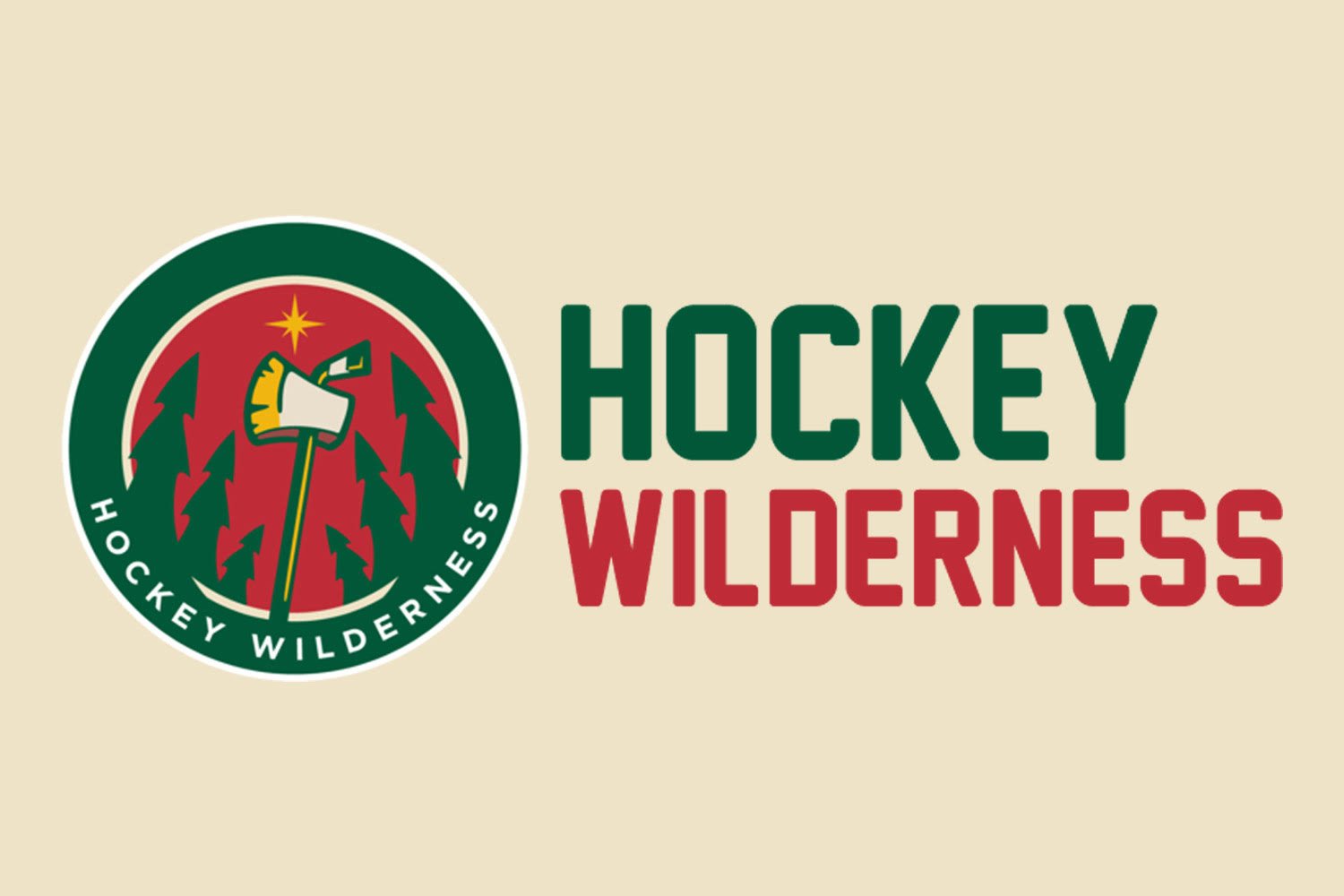 This year we start our midseason review of all NCAA DI Women's Hockey teams with the Women's Hockey East Association (WHEA). Originally part of the Eastern College Athletic Conference, five teams banded together to form the WHEA, added a sixth team, and started playing conference hockey during the 2002-2003 season. As of this season the WHEA is up to ten teams, thanks to the formerly independent Holy Cross officially joining this season, all of which are located in the New England area. Though not all ten teams will reach post-season play, as the Women's Hockey East Tournament will only feature the top eight teams in the conference.
All ten teams are currently on their midseason break, with the last games concluding on December 8th, and play not resuming until December 30th at the earliest, this seems like an excellent time to check in on the conference. Since it's been a few years and the conference composition has altered a little, it also seems like a fine time to review each team's basic history. Though admittedly, the early details about each team—founding dates, especially if the team started out as club hockey—are be a bit fuzzy as the author assembled the info off online searches of each program.
The standings are as follows:
Boston College Eagles
Boston College has iced a women's hockey team since 1973, with the program going varsity starting in the 1994-95 season. In 1998 the Eagles joined the ECAC and then became a DI team for the 2000-01 season when the NCAA took over college hockey. BC spent a year in ECAC Eastern after the ECAC broke in two and then helped found the WHEA, which they then proceeded to dominate. Boston College has three WHEA tournament championships, four additional WHEA final appearances, and have been the conference champs the last five years in a row. They have reached the NCAA tournament ten times, including the last eight years in a row, and played in the Frozen Four title game in 2016. Katie King, is halfway through her 12th season as head coach for BC.
This year Boston College is respectably ranked second in the WHEA on a record of 10-5 (13-7 overall). However, some of their losses have been head scratchers, since they were swept by Duluth and Boston University when BC was ranked noticeably higher. Still, with as many points as they already have it would be near impossible for the Eagles to miss the WHEA tournament and they show no signs of self imploding. Expect them to remain conference contenders and NCAA participants, though Northeastern will likely be BC's biggest roadblock. The Eagles resume their season on January 5th when they visit New Hampshire.
Boston University Terriers
Boston University's hockey history for women dates back to the 1974-75 season when a club team was formed, but they didn't get into varsity hockey until the 2005-06 season. However, once they got serious about investing in women's hockey the program immediately went DI with the team playing in Hockey East. Within three years the Terriers were making the conference tournament and have not missed it ever since. BU has twice been the WHEA conference champs, won five conference tournaments, and played in six NCAA tournaments—twice reaching the championship game, but have never won a national title. The Terriers' head coach, Brian Durocher, has been with the team for all of its existence.
As of the midway point BU is ranked fifth in conference thanks to a record of 5-4-4 (8-4-4 overall). While it might be a touch confusing that Vermont fought them to a tie, Terrier fans should focus more on the fact that BU swept BC over the November 30th-December 1st series, which is a big deal. This combined with the fact they have now finished their in conference games against BC and Northeastern out of the way—though they will likely face both in nonconference games during the Beanpot—means the second half of the season will be smooth ailing for BU.
Expect them to keep their standing date with the conference tournament, though whether or not their be ranked high enough for home rink advantage in the quarterfinals is still up for debate. Unless they solve the Northeastern problem, of BC does it for them since BU apparently has their number, the WHEA tournament is as far as the Terriers' postseason will go. BU is back in action on December 30th when they host Penn State for a nonconference series.
Connecticut Huskies
When the NCAA took over DI women's hockey for the 2000-01 season; that was Connecticut's cue to start their own DI team. Next season the Huskies joined ECAC East and then accepted an invitation to be the WHEA's sixth member for their inaugural season in the 2002-03 season. The Huskies usually finish each season in the middle of the pack with a matching record, though they finished the 2007-08 season in second place. UConn typically makes the conference tournament—reaching, but not clinching three championships—but have never qualified for an NCAA tournament. Head coach Chris MacKenzie is in his sixth year with the team.
UConn's 4-7-1 record (8-9-1 0verall) puts the team in a three-way tie for sixth place in the WHEA. They seem to be on pace to match their records for the last couple of seasons and don't appear to have taken part in any upset matches. Honestly, it looks like the second half of UConn's season will be of similar difficulty to the first, as the Huskies have gotten all their BC games out of the way, but have yet to face Northeastern. There's a good chance they'll squeak into the WHEA tournament and maybe even to the championship game if they have similar luck to last year. UConn kicks off the second half of their season against Dartmouth on December 30th and then the rest of their season is WHEA matchups.
Holy Cross Crusaders
While Holy Cross is the newest member of Women's Hockey East, their program dates back to the 1999-2000 season. They played as a DIII team, first for ECAC East and then in the NEHC, until the 2015-16 season when the Crusaders became an independent DI program. Last season Holy Cross banded together with other independent DI teams to create a pseudo conference—which has now turned into the New England Women's Hockey Alliance (NEWHA) and started official conference play this season—in preparation for playing in the WHEA this season. Head coach Peter Van Buskirk has been with the team for 19 seasons after Jane Ford lead the Crusaders during their first season.
This season is a whole new sheet of ice for Holy Cross and they're struggling in an established DI conference. Ranked tenth in the WHEA, they have a record of 1-12-0 (1-16-2 overall). Compared to last season's overall record of 16-9-3 that has to be pretty disheartening, but last season they only played six games against DI teams that were not part of the NEWHA and those games had a record of 1-4-1 (with the sole victory being 2-0 over Harvard on November 18th 2017).
It may be hard to believe, but the fact that the Crusaders are managing to tie RIT, RPI, and even beat Northeastern once shows that they are in a conference where they can grow. Heck, Northeastern was ranked 5th in the nation when Holy Cross beat them 5-3 on November 30th, 2018. This was definitely something for the team to celebrate, as it wasn't only their first win of the season, but also their first in conference win and their first time victorious over such a high ranked opponent. Holy Cross shows flashes of brilliance that could turn this team into something truly magnificent a few years down the road if they get the right funding and support.
In the mean time, expect the Crusaders to remain at the bottom of the conference. At least for this season. Nothing short of a miracle will get them into the conference tournament this year. They'd need another three wins and a tie to pull even with the three teams locked together at sixth place and all of those teams are likely to get at least another point in the second half of the season. Instead Holy Cross should focus on simply picking up another win or two, ideally in conference, and start laying the building blocks for next year. Holy Cross faces their next challenge on January 4th when they take on UConn.
Maine Black Bears
The Maine Black Bears founded their women's hockey team in time for the 1997-98 season and joined the ECAC the following year. When the ECAC split into two leagues, the Black Bears went to the ECAC Eastern conference for a season and then helped found the WHEA. Maine regularly qualifies for the Hockey East tournament, but have never progressed past the semifinals, and they have to make an NCAA tournament appearance. Picking up head coach Richard Reichenbach, now in his fifth season with the team, has dramatically improved the Black Bears—they've had double digit wins every year with him at the helm. Last season was their best ever with a record of 19-14-5 overall and they finished third in the conference.
This year Maine is on pace to match that record with overall results of 11-7-1. Their in conference of 4-7-1 is far less impressive and leaves Maine in a three way tie with UConn and New Hampshire for sixth place in the WHEA. Now Black Bear fans shouldn't worry too much just yet, as a lot of their games in the first half were non-conference, so they couldn't garner points there. Maine has also already played Northeastern three times and BC once, which means they should have a much easier second half where they can at least try to take sixth place outright. If they can stay on pace they'll make the WHEA tournament, as they have done almost every year sine 2011. Maine will host BU on January 5th to resume their season.
Merrimack Warriors
Merrimack is no longer the newest team in the WHEA, but the Warriors still have a young program. Originally formed as a club team for the 2013-14 season, Merrimack switched to DI play in the WHEA for the 2015-16 season and have taken great strides in the program ever since. While they have yet to progress far in postseason play, the Warriors did make the conference tournament in 2017 before making a quarterfinal exit. Erin Hamlen was Merrimack's head coach for their integral season and continues to lead the team.
This season Merrimack seems to have hit their stride, as they are currently ranked 4th in the Women's Hockey East Standings. That's with a record of 7-6-1 in conference (11-6-2 overall). This is a fantastic start to the season for them, as they as they have already tied their best win record of 11—last year's record of 11-20-3 being their previous best—and seem almost guaranteed to pick up at least a couple more wins before the season ends. That would make this their best season ever.
Perhaps most notably for Merrimack they ended the first half of their season beating Boston College, who are traditionally a powerhouse in the WHEA, in 1-0 shutout and won't have to play them again until the post season at the earliest. However, Merrimack still has yet to face Northeastern, who are currently ranked first in the WHEA, and have a conference heavy second half to the season. Nothing ever is certain in hockey, and there have been a number of shakeups this season especially, but it seems like a safe bet to expect Merrimack in this year's conference tournament. As for how far they'll go once there get there, that's anyone's bet. Merrimack will be back in action when they take on Princeton on December 30th.
New Hampshire Wildcats
The New Hampshire women's hockey team dates back to the 1977-78 season. The Wildcats participated in the first ECAC tournament in 1985, joined the conference once it began a women's division in 1993. While in the ECAC the Wildcats won five tournaments, were regular season champions three times, and also won the 1998 American Women's College Hockey Alliance, which was the national women's hockey title at the time. When the ECAC split New Hampshire went to the ECAC East League for a season and then helped found the WHEA, where they have played ever since.
In Women's Hockey East the Wildcats have played in every conference tournament except for the one in 2011. They have won six conference championships in a row and four tournament championships in a row, both runs ending in 2009. They also played in five NCAA tournaments in a row, the last appearance being in 2010. Since then New Hampshire has been a mostly middling team in the WHEA with a short post season. New Hampshire's head coach, Hilary Witt, is in her fifth season with the team.
As of the midseason break New Hampshire's record is 4-8-1 (6-9-4 overall), which places them in the middle of a three-way tie for sixth place. They also have the disadvantage of having played one more conference game than either of their tied rivals, UConn and Maine, but that still leaves them in post-season contention. The Wildcats also have all of their games against Boston College to play in the second half, but at least their games against Northeastern are out of the way. If they want to keep their streak of tournament appearances going they'd better be sure to take their games against Holy Cross and their tied rivals. However, it's unlikely the Wildcats will have a long post season. New Hampshire is back on the ice January 5th when they host Boston College for the first time this season.
Northeastern Huskies
Northeastern has iced a women's hockey team since at least 1979, since that was the first year they won the Beanpot and have since gone on to win an additional fifteen. When the ECAC tournament began in 1985 Northeastern was there and then joined the conference in the 1993-94 season when it officially began allowing in women's teams. The Huskies had a lot of success in this conference, winning the tournament three times and the regular season conference championship one, before the ECAC split in two and they got shoved into ECAC East.
Northeastern went on to be one of the founding five teams for the WHEA and have been fairly successful there, though they have only garnered a few banners. The Huskies are typically play in the conference tournament, finally winning it in 2018, and were conference champions for the 2011-12 season. Northeastern played in the 2016 and 2018 NCAA tournaments, both were first round exits. Dave Flint is in his eleventh season as head coach.
The tangible success Northeastern has had in recent years continues this season, as their record of 12-1-2 (13-2-2 overall) has them comfortably ranked first in the WHEA. Other than a totally baffling 3-5 loss to Holy Cross on November 30th, there has been no real resistance to their conference dominance. In the second half of their season they will have to face BC and Providence twice more apiece, but Northeastern seems more than up to the challenge. They seem like a shoe in for the conference championship this season, though perhaps that is in part due to the fact they're tied with BC for most in conference games played as of the midseason break, but it would be a surprise to see them finish the season ranked anything lower than third in the WHEA.
Northeastern will be in the Women's Hockey East tournament and they will almost certainly host during the quarterfinals. They have an excellent chance of winning the tournament title, especially since Holy Cross probably won't be there, and seem very likely to make the NCAA tournament as well. The Huskies are back in action on January 5th when they start the Friendship Series with Clarkson in Belfast, Northern Ireland of all places.
Providence Friars
The Providence Friars have also had a women's hockey team since at least the 1974-75 season. They were the inaugural victors of the ECAC women's hockey tournament in 1985 and went on to win another four tournaments. Providence joined the ECAC as soon as they were allowed to in 1993 and stayed there until they were moved the ECAC Eastern League for the 2001-02 season. In this conference they won the tournament and went on to help form Hockey East as one of the original five teams. Once in the WHEA, Providence immediately won the first three WHEA tournaments and have appeared in every conference tournament. They have two regular season championships and played in the 2005 NCAA tournament before making a first round exit. Providence's current head coach, Matt Kelly, is serving his first year in that position with the team.
Providence is having a good year. Thanks to a record of 9-2 (15-3 overall) they are currently ranked third in the WHEA and have a four game advantage over the two teams ranked ahead of them. In fact, they've played the least in conference games of any team in the WHEA and the second half of their season is composed solely of Hockey East play. Of course, that means they have multiple games against BC and Northeastern, but they beat BC and kept the game against Northeastern pretty close, which suggests they could figure out the Huskies before the regular season ends.
By all rights the Friars will garner at least three more wins this season. That will guarantee them the best season record they've had since the 2010-11 season when they went 22-12-1. Providence should make the playoffs and probably get to host their quarterfinals. Ideally, the team will also make it past the first round, something they haven't done since 2013. Who knows, if they get all the right puck bounces this might even be the year the Friars get back to the NCAA tournament, but their only real shot at that is by winning their conference tournament. Providence next hits the ice on January 5th when they host Vermont.
Vermont Catamounts
Vermont first iced a varsity women's hockey team in the 1998-99 season. The Catamounts were a ECAC DIII team until they moved up the to DI play, same conference, for the 2001-02 season. Four years later they transferred to Hockey East. The transfer hasn't been the most successful for them, since they've never climbed higher than a 4th place finish and usually finish near the bottom of the conference. Still, Vermont has made the last six conference tournaments, even reaching the semifinals, and have been improving their overall record from year to year. They have yet to appear in the NCAA tournament. Vermont's head coach, Jim Plumer, is in his seventh year with the team.
Unsurprisingly, Vermont is near the bottom of the rankings again, coming in ninth in the WHEA. However their 3-7-2 conference record (5-10-4 overall) puts them only a point behind the three-way tie for sixth place. They've played quite well against Maine and New Hampshire this season and had a great deal of luck against nonconference teams as well; though the loss to Minnesota in the Windjammer Classic championship must have hurt as they've nearly won the title the last three years in a row. Vermont should eclipse last year's record and could easily have a very good year, but it's unlikely that this will be a banner year for them.
In large part because they have some tough games ahead of them in the second half, since they've got two games against BC and Northeastern apiece. They have yet to face Holy Cross this season, so Vermont will hope to turn those three matches into easy wins so they can squeak past Maine or New Hampshire and into the tournament. There's no guarantee Vermont will have a postseason, but they have a pretty good chance of doing so. The Catamounts leap back into action against Providence on January 5th.
Edit: Correction to BC's beginning date, as a comment pointed out that it was initially listed as something wildly too recent and left a link to a story about the program. Also added a note in the prologue to point out that at least some of these programs likely predate the listed beginning date and these are what the author, had found.