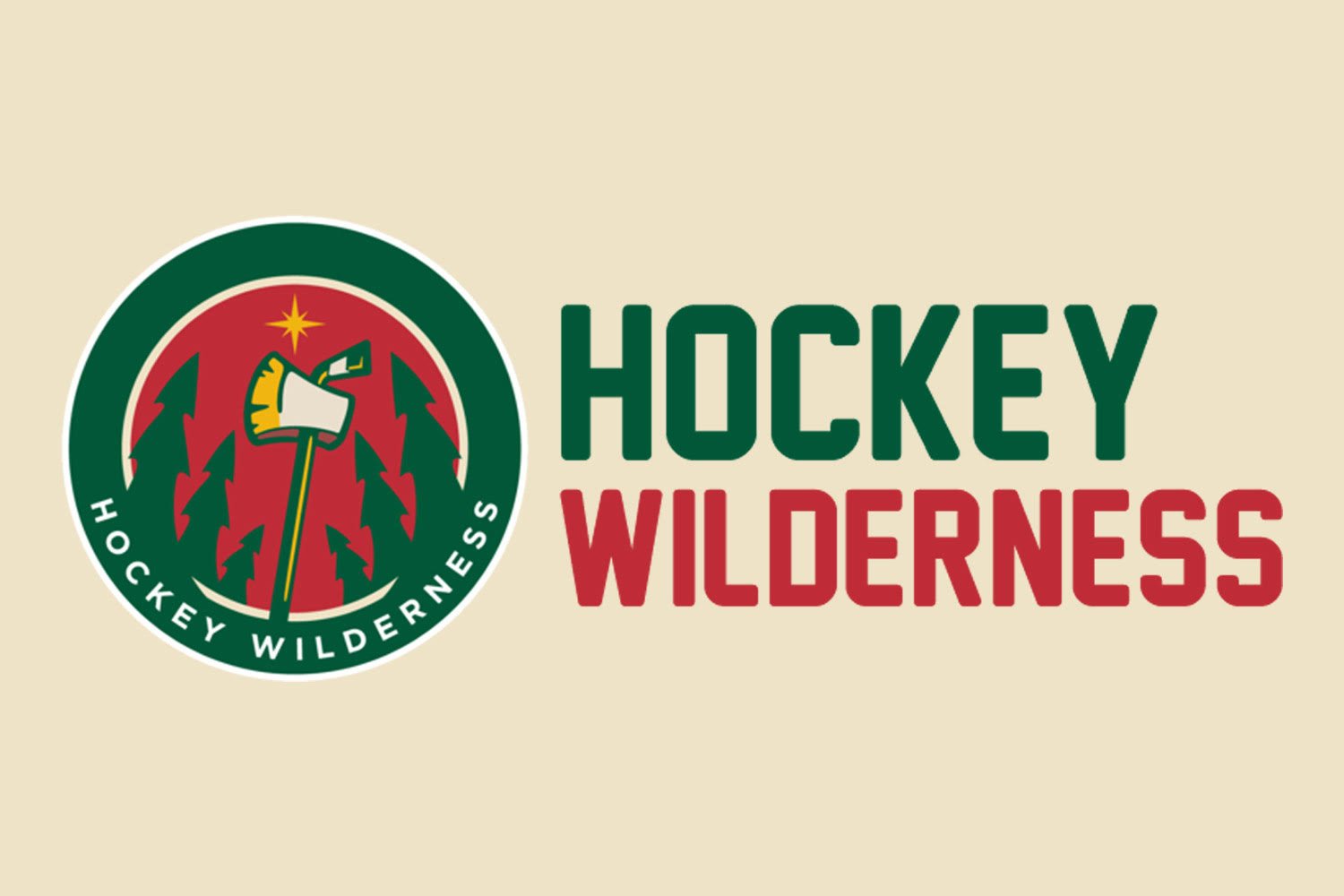 Originally founded in the 1999-2000 season as a men's program, the College Hockey America (CHA) added women's programs to the conference three years later for the 2002-03 season. Since then the men's side folded in 2010, but the six teams on the women's side are still going strong, even if only one of the original members, Mercyhurst, is still in the conference. The other founding members, Findlay, Wane State, and Niagara all dropped their women's hockey programs in 2004, 20011, and 2012 respectively. Quinnipiac was also a member of the CHA for a season before transferring to the ECAC.
The teams currently in the CHA are from New York, Pennsylvania, and Missouri, which isn't quite as tidy as some of the other conferences, but seems to be working for them. This conference's midseason break kicked in on December 16th and the earliest play will resume is on December 28th, in the form of exhibition play and real games on December 29th, so now is the perfect time to review team standings. Good time to look at the team histories and successes of each program, at least as far as their varsity days are concerned.
The CHA standings are as follows:
Lindenwood Lady Lions
Lindenwood started their women's hockey program in the 2003-04 season. They were initially a club team and dominated just about every opponent they faced, eventually winning four American Collegiate Hockey Association national championships. Eventually the Lady Lions went varsity, joining the NCAA for the 2011-12 season as an independent DI team. A year later they joined the CHA.
Since making the jump from club to varsity Lindenwood has struggled for success and typically finish their season at near bottom of their conference. However, they are trying to improve themselves, reaching the CHA semifinals in 2017, and even hosted the 2017 NCAA Women's Frozen Four, though they have never participated in an NCAA tournament. Head coach Scott Spencer is in his fifth season with the team.
With a record of 1-6-1 (3-11-2 overall) Lindenwood is ranked sixth in the CHA. That record belies their true strength, as a decent number of those losses were only within two goals—for example, they only lost to Wisconsin 2-3 when the Badgers were ranked second nationally—and they've gotten a lot of experience playing the cream of the crop recently. That includes an exhibition series against NWHL team the Minnesota Whitecaps, which admittedly did not go well for Lindenwood. By far the Lady Lions' most impressive win of the season was a 4-1 victory over Mercyhurst in November, which was a big deal for the program.
The first four games of the second half are nonconference and then the rest of their games are in the CHA. From just a glance they're playing slightly more games against lower ranked opponents, which should hopefully turn into more wins for them. In any case Lindenwood has a tough road ahead of them if they even want to match last year's record of 10-20-1, which was one of their better DI seasons to date. This isn't their year for a national championship, nor are they going to be regular season champions. This year Lindenwood's best luck making postseason history is, quite honestly, getting lucky in the CHA tournament. The Lady Lions leap back into action on December 29th when they visit St. Cloud State.
Mercyhurst Lakers
First hitting the ice in the 1999-00 season, the Mercyhurst Lakers have always dominated their home conference. Starting out as part of the Great Lakes Women's Hockey Association, they took three regular season champion titles and won the conference tournament in 2002. Mercyhurst then helped found the CHA in the 2002-03 season and are the only remaining founder program still active in DI women's hockey.
In this conference Mercyhurst has found even more success consisting of eleven CHA tournament championships, thirteen regular season titles, and they have never finished a season ranked lower than third place. The Lakers typically make the NCAA tournament and once played in the Frozen Four championship game, but lost to Wisconsin in 2009. Head coach Michael Sisti has been with Mercyhurst since the start and has clearly built one of the most successful programs in the country.
Mercyhurst may be ranked second in the CHA on a record of 6-2 (8-9-2 overall), but they're only a point behind Robert Morris in the conference standings. A lot of those losses are understandable as they had a WCHA heavy first half to the season, which included playing Minnesota, Wisconsin, and Ohio State. Their in conference losses came from Robert Morris and Lindenwood, the latter of which being a head scratcher, since the Lady Lions have not been a particularly successful team. Still, the Lakers seem more than capable of putting that loss behind them and are probably ready to dominate their conference in the second half.
From a historical perspective the Lakers are the team to bet on in the CHA. This season in particular they would have to take out Robert Morris for a conference title or a CHA tournament title, but neither goal is beyond their grasp. They are also quite likely to make the NCAA tournament, though they would have to do it through the CHA tournament auto-bid this season. However, Mercyhurst seems unlikely to go as far as the Frozen Four. Mercyhurst next plays on January 5th when they host nationally ranked Colgate.
Penn State Nittany Lions
Before Penn State's women's hockey team went varsity in the 20012-13 season, they were an ACHA club team that dated back to the 1996-97 season. However, once they made the switch the Nittany Lions were an NCAA DI team in the CHA. Penn State hasn't had a lot of success in the CHA yet, the best they've finished a regular season is in third place and they've never gotten past the CHA tournament semifinals. Nor have they ever qualified for the NCAA tournament. However, Penn State made a coaching change last year and with head coach Jeff Kampersal in his year with the program the Nittany Lions hope to improve.
This season Penn State has a record of 2-6 (7-9-2 overall), which puts them 5th in the CHA as of the break. While they must be happy to have their overall win record on course to surpass the last several seasons, the Nittany Lions will definitely want to snag any conference wins they can get to move up in the standings. At least they have most of their nonconference games out of the way—including a great 4-2 win over fifth nationally ranked Colgate in September—giving them a few more chances to amass points in the second half. Some of their best chances may come from Lindenwood, since Penn State has yet to play them this season.
If this team wants a stretch goal beyond general self-improvement they should focus on reaching their conference tournament final round, but even that might be difficult to achieve. This is not the Nittany Lions' year for a regular season banner or any national play. Penn State returns to the ice for their next game on December 30th when they play Boston University.
RIT Tigers
Rochester Institute of Technology started their women's hockey program in the 1975-76 season as a DIII team in ECAC East and after many years they were moved to ECAC West starting in the 2007-08 season. In their final year with the ECAC East RIT made an NCAA tournament appearance, but with the ECAC West they won back-to-back regular season championships and tournament titles in 2011 and 2012. They played in the DIII national championship games for the same years as well, winning in 2012.
After finally achieving victory on the DIII stage RIT moved up to DI play in the CHA just in time for the 2012-13 season. Unlike a lot of teams, RIT did not seem to have the typical trouble switching to a higher division and won their first CHA tournament title in 2014. They won another in 2015, which earned them their first DI NCAA tournament appearance the first year they were eligible to do so. The next several years resulted in rather disappointing records. After RIT finished the 2017-18 season with a disastrous 4-28-3 record and a 14 game losing streak head coach Scott McDonald was removed from his position, despite the fact he had been in charge for all of the team's national successes. The Tigers' new head coach is Chad Davis, who came to this position in August.
RIT comes in fourth in the CHA due to a record of 3-4 (5-10-4 overall) as of the break. This means they have already out performed last season's record and are on pace to beat the last several years. Compared to a lot of their compatriots the Tigers had a fairly easy first half to the season, with their most difficult opponents outside of the conference being Boston University and St. Cloud State, and they had a tough time against Robert Morris. Their second half will definitely be tougher with two series against Mercyhurst along with another one against Robert Morris, but the good news is that they have a game in hand over most of their conference and a lot of chances to pick up points in the second half.
The Tigers won't take the conference title and they probably won't win the tournament championship either, but they could reach the title match if their luck works out this season. Clearly RIT is in the process of a rebuild with their new head coach and their main focus should be on strengthening their program, not trying to achieve the impossibly long shot of reaching the national tournament. RIT resumes play on January 4th when against Brown University.
Robert Morris Lady Colonials
With the 2004-05 season the Robert Morris Lady Colonials took to the ice as an NCAA DI women's hockey team. A year later they joined the CHA and slowly they started building a competent hockey team. Their first major success came in 2012 when they won the CHA tournament championship. The 2016-17 season was Robert Morris's most successful season ever, as their 24-5-6 record not only included another tournament championship, but also a regular season CHA championship and their first appearance in the NCAA tournament, though that ended in a first round exit to Wisconsin. Paul Colontino was at the helm for the Lady Colonials's major successes and he is now in his eighth season as head coach for the program.
Robert Morris's record of 6-1-1 (8-10-4 overall) places them in first place for the CHA as of the midseason break. They are another team on this list that has had a fairly difficult first half to the season, since they've lost series to Minnesota and Clarkson, while a lost and tie to Cornell and Colegate—all of whom were nationally ranked at the time of their games. Their only in conference loss of the season so far was to Mercyhurst when they split their October series, which suggests that Robert Morris could hang onto their lead in the second half. The second half of their season will be far easier, since it is all intra-conference play and at least for the moment they lead the pack.
If they can keep their roll going, despite the break, Robert Morris can easily make the CHA tournament championship game and take another title—either from the regular season or the tournament. However, their chances of making the Frozen Four don't look so hot, at least not unless they get lucky in the NCAA quarterfinal match ups. This is all assuming they can take out Mercyhurst when it really matters and the Lakers won't go quietly off the ice. Robert Morris has a long break, as their next game isn't until January 18th when they play Syracuse for the first time this season.
Syracuse Orange
Syracuse began its women's hockey program in 2008, which was a DI program in the CHA from the very start. Though the conference is fairly small, which doesn't leave a lot of room between success and failure have found a way to weave between the two. Only finishing last in conference their inaugural season, the Orange often finish in second place. They have played in CHA tournaments, possibly due to the tournament's structure that currently puts all the teams in seeded play, and played in six championship games, but have never won a time. With all of these near misses Syracuse must be burning for a title. Nor have they played in the NCAA tournament. Head coach Paul Flanagan was put in charge of building the program and is now in his eleventh season.
Syracuse is situated third in the CHA on a conference record of 4-3 (4-14-1 overall). They can't be too happy with themselves, as they ended the first half on an eight game losing streak, but are incredibly lucky that only one of those losses was in conference. To be fair, the Orange had an incredibly difficult first half to their season: Boston College, Clarkson, Cornell, St. Lawrence, Colgate, and Wisconsin were all nationally ranked opponents at the time of their games. Just about anything would make their second half easier and Syracuse has the added benefit of significantly more conference play, which gives them the chance to move up in the rankings.
Syracuse will participate in the postseason. While it may seem doubtful at the moment that this will be their year, they could generate some real momentum now that they're off the dance card of DI women's hockey hottest teams. One of their biggest goals of the season must be to get some wins at home, since they're 0-6-1 there this season, followed by a stretch goal of either a regular season title or a tournament championship win—neither are that horribly far out of their grasp. Previous season performance suggests this is not the year the Orange ascend to the national stage.
Instead, interestingly enough, they've got an international date, specifically with Canada. In September they hosted the Université de Montréal for an exhibition match, which Syracuse lost 3-6. Now Syracuse is about to head to Montréal to participate in the Theresa Humes Invitational where they will finish out the year in a three game exhibition against three more Canadian teams. Play starts on December 28th against Nipssing. NCAA play doesn't kick back in until January 8th when Syracuse visits RPI.