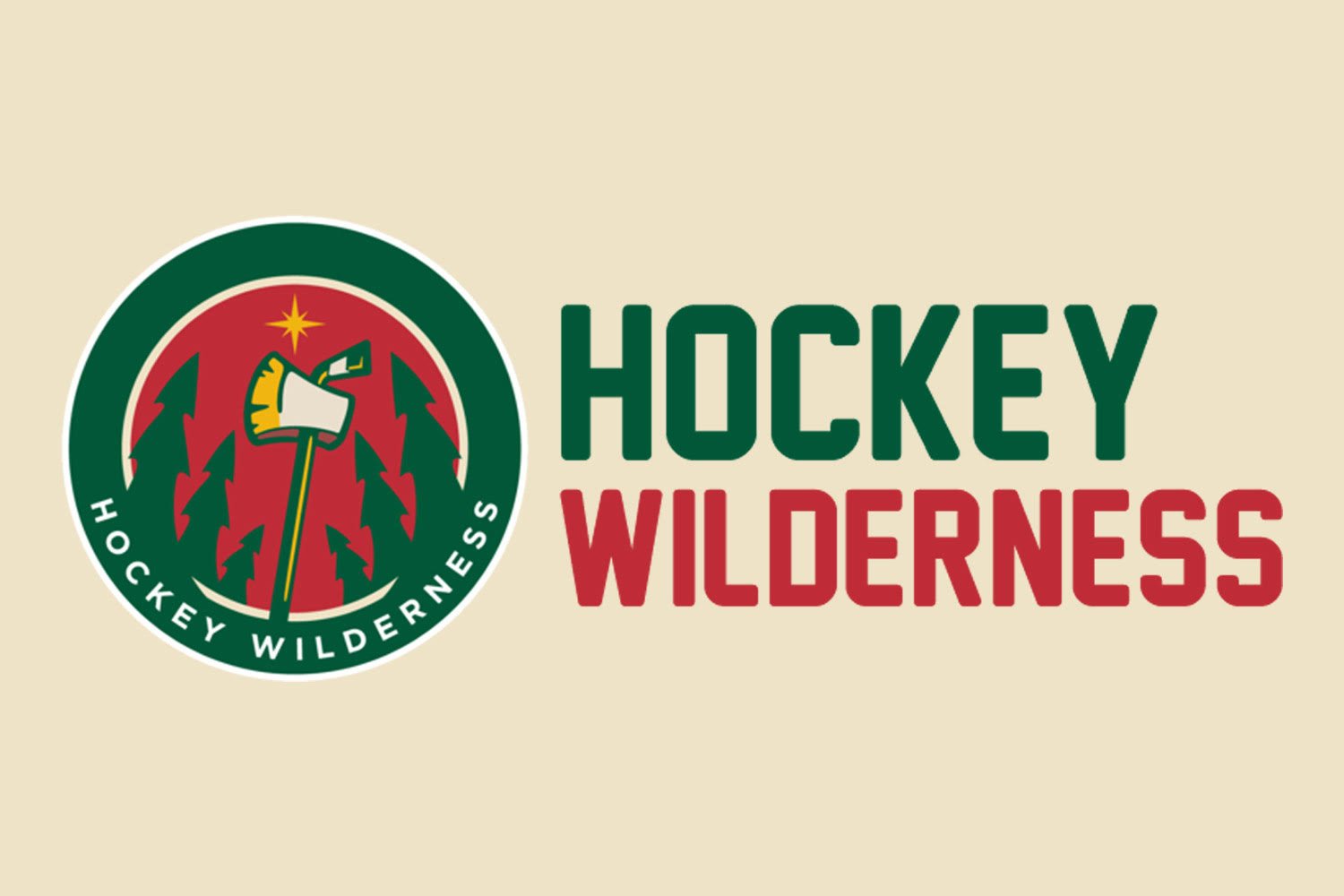 With that the first major date on the calendar for new GM Paul Fenton is the NHL Draft, let's take a look at what kinds of players the Nashville Predators have taken in the first round. While David Poile has been the GM of Nashville, presumably Fenton has been on board with the draft strategy.
The Predators have made the following picks in the first round over the past several years:
Eeli Tolvanen (2017, 30th overall), Dante Fabbro (2016, 17th overall), Kevin Fiala (2014, 11th overall), Austin Watson (2010, 18th overall), Ryan Ellis (2009, 11th overall), Colin Wilson (2008, 7th overall), Chet Pickard (2008, 18th overall), Jonathon Blum (2007, 23rd overall).
We can break these picks into three categories, which I'll tackle one at a time.
The Busts
Chet Pickard
Chet Pickard is a 6'2" 216-pound goalie who was drafted after three seasons with the Tri-City Americans of the WHL. During those seasons he posted an average save percentage (Sv%) of .905. He improved all three years, with a .918 Sv% in 2007-08. The next season he improved again to a .921. Over these four years his goals-against average (GAA) was 2.6. These were all over the course of 169 games, and Pickard was the starter for the final two seasons in the WHL.
After moving to the AHL, Pickard never posted a Sv% above .900, tried and failed to do so in the ECHL, and then moved to Europe. He now plays for Adler Mannheim in the Deutche Eishockey Liga: the top league in Germany. He's been a successful, if not stellar, goalie there since 2015-16.
Jonathon Blum
Blum is a name that should be familiar to Wild fans. After scoring 51 points in 72 games for the Vancouver Giants of the WHL, the 6'1", 194-pound defenseman was drafted by the Predators. His offensive output dropped when he entered the AHL to roughly one point every two games; still not terrible, but not great. He failed to produce anything like that in the NHL and never scored more than four points in 33 games in 2011-12. He signed as a free agent with the Wild in 2013, never made an impact, and now plays for HK Sochi in the KHL of Russia. He did appear for the USA in the Olympics in Korea.
The Successes
Colin Wilson
Colin Wilson developed in the U.S. National system from the U17 level on. The 6'1" 220-pound forward was a regular for the US national teams until 2010. At Boston University he scored 90 points (29 goals, 61 assists) in 80 games. He spent 2009-10 bouncing between Milwaukee and Nashville, scoring 15 points in 35 games in his first season in the NHL. His first full season (2010-11), Wilson exploded for 16 goals and 18 assists in 82 games. He spent seven years in Nashville, and was then traded to Colorado for a 4th-round draft pick in an apparent salary dump. The Predators used the cap space created by the move to sign Nick Bonino
Wilson has been a successful player, but ultimately disappointed a portion of the Nashville fanbase. He seems much like Charlie Coyle; lots of promising traits, but never able to fully put it together. That said, Coyle is a heck of a hockey player and certainly a good player for most teams.
In 2017-18, Wilson's 8th full year in the NHL, he scored 18 points in 56 games for the not-very-good Colorado Avalanche.
Ryan Ellis
Ryan Ellis, a 5'10" 181-pound blue-liner out of Ontario, played for the Windsor Spitfires in the OHL. He was drafted in 2009, after his second year with the Spitfires. During his first season he put in 15 goals and 48 assists in 63 games. In year two he scored 22 goals and 67 assists in 57 games; a remarkable improvement which saw him drafted 11th overall.
After one final year in Windsor (24 goals, 76 assists, 58 games), Ellis immediately split time between the AHL and NHL. During his first full season (2013-14), Ellis scored 6 goals and 27 total points in 80 games.
After a few years on the periphery, Ellis made a name for himself last Spring in the playoffs, when he was third on the Predators in points in the playoffs. He was injured this season, causing the Preds to lose a top-4 defenseman, but smart roster management by Poile meant the Predators were fine.
An RFA this Summer, On the Forecheck projects Ellis to be worth a 6 year deal at $6M per year. In short: Ellis is a solid defenseman who would be welcome on most teams.
Austin Watson
Austin Watson was drafted 18th in 2010 as a teammate of Ellis' with the Windsor Spitfires of the OHL. The 6'4" 205-pound winger/center netted more than a point per game at the bantam and U16 levels with Compuware in the USA before dropping to roughly one point every other game in the OHL. He was traded and rocketed to 20 points in 10 games at the end of the 2009-10 season to the Peterborough Petes.
After the move and his subsequent drafting, Watson put up a point per game in 2010-11 for Peterborough and then in 2011-12 for both the Petes and the London Knights. He spent three season in the AHL where he had a good showing before playing his first full season in the league in 2017-18, where Watson put up 14 goals and 5 assists in 76 games for Nashville.
On the Forecheck, SBN's Predators site has this to say about Watson:
"Austin Watson needs a purple heart and the Conn-Smythe. This guy blocks shots and scores goals."
"Watson has scored plenty of goals at the AHL level... how? By playing around the net. He's also a big nasty guy who plays hard and we like effort and stuff."
Last season, Watson was given a B by the site, after having had a "rough start to the season, but finished strong." They also noted that he spent considerable ice time with Vern Fiddler and Cody McLeod, which didn't help his success at all.
Watson is a big center/winger who can play at the goalmouth. Not something the Wild are used to.
Kevin Fiala
Fiala just completed his first full NHL season, scoring 23 goals and 25 assists in 80 games for the Predators. Last season he played 54 games, getting 11 goals and 5 assists. At 5'10" and 192 pounds, he's roughly the same size as Ryan Ellis. Fiala came from Sweden and Switzerland, where the left winger was very successful. He finally moved to the USA in 2014-15, putting in 11 goals in 33 games in his first season with the Milwaukee Admirals (not a full season). In 2015-16 he put in 50 points in 66 games before his aforementioned explosion this year.
Fiala has the looks of a top player in the NHL. On the Forecheck called him "fundamental to Nashville's success". Fiala may be the best player yet in this draft list at only 21 years old. He'll be a force in the league for the foreseeable future.
To Be Determined...
Dante Fabbro
Fabbro was taken in 2016 at 17th overall by the Predators. He remains unsigned, as he still plays for Boston University, where he is projected to wear the C this year. As a 6'1" 192-pound defenseman, Fabbro put in 29 points last season (38 games) and 18 points in 36 games the year before. On the Forecheck fully expects Fabbro to sign an entry level contract this year, however.
Fabbro did rank 15th in OTF's Top 25 Under 25 last August, and they project him to be a top 4 defenseman.
Patterns
So, having reviewed the recent draft history of the Predator's first found picks, what sticks out?
Source
Almost all of the players came from Canada, and a majority from the OHL. Chuck Fletcher favored NCAA players, while Poile looked to the North. Don't be surprised if the Wild select from Canada this year, with Fenton at the helm.
Size
The Predators didn't always take the biggest guys available, but they never drafted someone under 5'10" in the first round, or who was particularly underweight. Parts of the Wild fanbase will love this, as the calls for more size have echoed the halls of the Xcel Energy Center seemingly since the beginning of time. Look for the Wild's first draft pick to be around 6'0" and 200 pounds.
No, this is not the most ground-breaking prediction ever.
Success
Since 2007, the Predators only drafted two busts in the first round. One, a goalie, is understandable as goalies are 90% voodoo and rarely taken in the first round. The other, Blum, was drafted more than a decade ago. Since then, every player has been at least a good, if not, great player for an NHL team. While not drafting "safe" player a la Fletcher, Poile, Fenton, and company, managed to hit on every player they've drafted in the first round.
This, to me, is the best part: the Predators have a history of effective scouting and smart drafting. They signed a player with promise (Wilson) to a long deal, and then found a trade for him when it was clear he wouldn't work out. They weren't locked-in due to a clause in the contract, and they weren't sentimental about holding onto a player they'd drafted.
In addition, the Predators have drafted successful wingers, centers, and defenseman. While many ascribe to the "best player available" strategy, that presents problems. Namely, there often isn't a clearly "best" player. So instead, you draft the player who will mostly likely succeed in the NHL for your team. The Predators have become masters at this.
Which bodes very well for Minnesota on June 22.