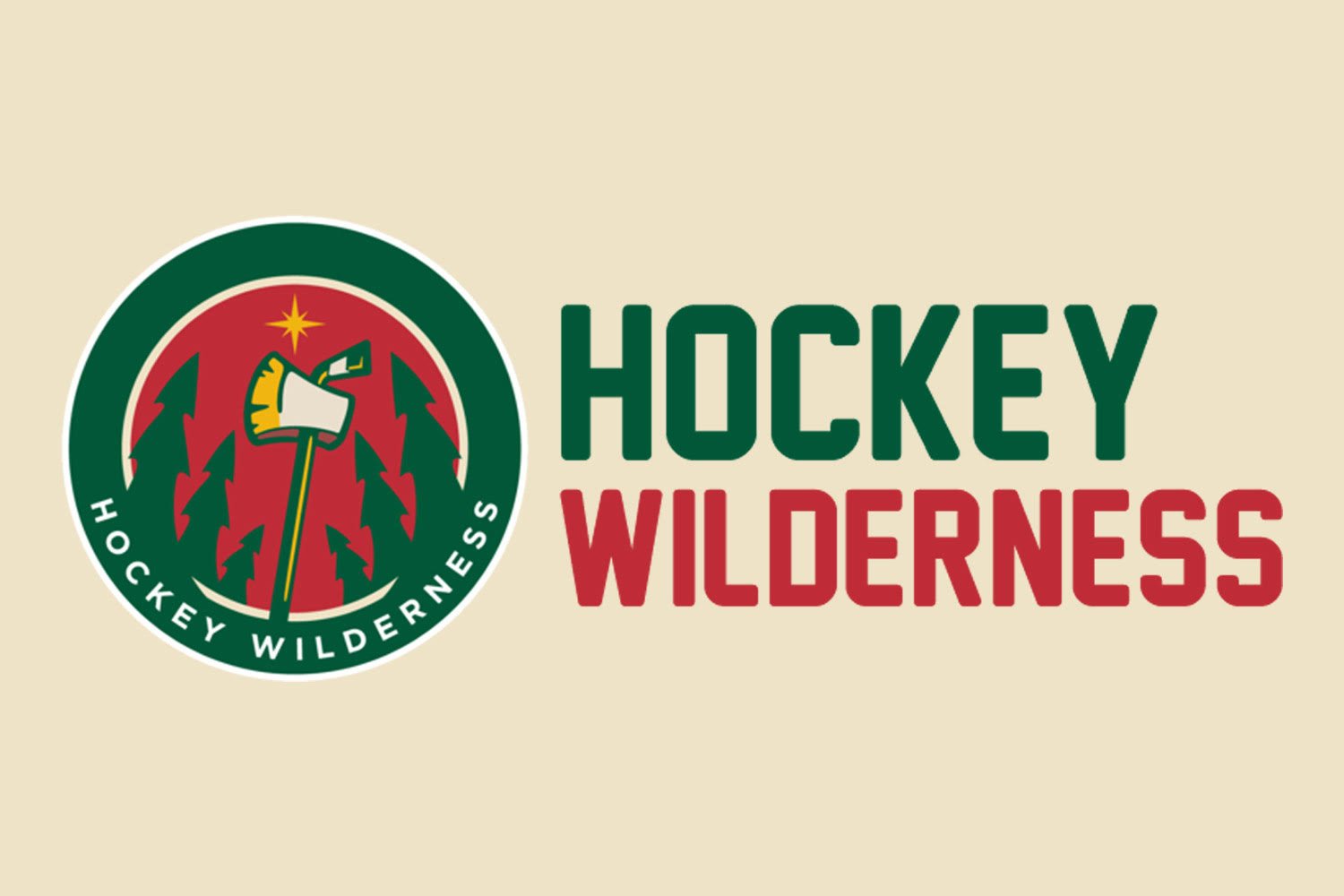 Hey, Wild fans. You might have noticed some new names posting articles on the site yesterday and today. You might have just noticed a significant decrease in content this off-season. And because of that, you're probably wondering what's happening behind-the-scenes at your favorite Minnesota hockey website. Well, we're here with some answers.
As of August 1, Logan Stark and Ryan Quigley have been hired as Interim Co-Managing Editors for Hockey Wilderness. Logan has worked at SB Nation for the last two years and in addition to managing Hockey Wilderness, she is also Editor and Social Media Manager for our sister site, Defending Big D. Please, withhold all comments about covering dreaded rivals until the end (we know you've got some good ones). Ryan has worked at SB Nation for two years and is also the Managing Editor for Knights On Ice. (Yes, he's heard the jokes about hockey in the desert, and yes, he still finds them funny.)
So with that, we'd like to introduce ourselves, outline our plan for the rest of the off-season, and ask a few questions of you, the fans.
Hey fans, Logan here. Despite being a Dallas Stars fan, I promise you that Hockey Wilderness is in very good hands. I'm excited to bring all of my skills acquired through covering the Stars to this site while we work to elevate the content to the level you deserve. My academic background (both a Bachelor's and Master's in English literature) will ensure that all articles posted throughout August will be crisp, entertaining, and factual. Nothing makes me happier than an article that adheres to the AP style guide — well, except tea, and hockey, and... you get the idea. The point is that I'm committed to writing thoughtful analysis on the Minnesota Wild, and editing all other articles for the site to maintain that high level of quality content.
I know the site has been lacking in thought-provoking articles through the majority of the off-season. We're going to change that. Starting today, the site will run seven days' worth of articles around the Wild's search for their new GM. We're calling the next week "Wild For A New GM." Please, hold your applause for that stroke of genius creativity. You can expect to see articles discussing the successes and failures of previous Minnesota GMs, discussion on what qualities the next GM should have, and how other Central Division GMs have responded after a mediocre season.
For the second week of August, we'll be delivering a "State of the Team." We'll publish articles discussing the strengths and weaknesses of the forwards, defenders, and goaltenders. In addition to that, we'll project what to expect in terms of regression, state of the prospect pipeline and draft picks for 2020 and 2021, and where Mats Zuccarello will make the most impact in the game.
What's in store for the third week of August? "Get Ready To Rumble (In The Central)!" Our staff will discuss how the Wild will stack up against the rest of the division, and look at specific player versus player and team against team matchups. At the end of the week, we'll do a collective piece where each staff writer will predict where the Wild will finish in the Central Division standings. Prepare for some extra spicy takes on that one.
To round out the month, it's "A New Hope (For The Team)." What does the current leadership look like on the roster? Is there room for another "A" on another sweater, such as Zuccarello? We'll also have a great 411 article on the current Minnesota prospects, where they play, and how to keep up with them throughout the season. After that, it's a breakdown of where the team stands with the current salary cap, which players are closest to a full-time call-up from the Iowa Wild, and what needs the Wild should keep an eye on as the year progresses to the next couple of drafts. And, of course, we'll have your roundup of all the details around training camp and preseason games.
Going forward into preseason and the regular season, we're hoping to steer this ship into more identifiable monthly and weekly themes and cross-article cogency that becomes your favorite place to talk shop about all things Minnesota hockey. Our content plan for August is just the beginning of this, so stick around. The fun's just getting started.
There's not much left for me to say, except — get #WildForHockey, y'all!
— Logan
Hey there, folks! Ryan here. Having covered the Vegas Golden Knights since their inception, I've seen some pretty wild (!) stuff over the last couple years. But what can possibly be more wild than the Wild?
I can answer that. Absolutely nothing. Especially considering the circus act that was The Paul Fenton Experience.
Born in Upstate New York and raised outside of Richmond, Virginia, I have a Bachelor of Arts degree in Communications Studies from the one and only Longwood University in Farmville, Virginia.
Yup, Farmville's a real place. If you've heard of Longwood, big props to you.
My favorite thing about doing what I do is not only getting the opportunity to write about the greatest sport on the planet on a daily basis, but also engaging and having fun with you, the readers! After all, hockey is pretty much grown men ice skating around with goofy looking sticks. It's a game. And games are fun. So let's have some fun.
Over the next month or so, myself, Logan, and all the rest of the amazing folks helping out here at Hockey Wilderness are going to work tirelessly to provide as much content as possible as the Wild enter this critical point in franchise history. Some stories will be insightful. Others will be analytical. And others will just be fun and completely ridiculous. The main goal? Make this a place anyone can enjoy some Wild content.
This is going to be a great time, folks. Hopefully you're as excited as we are!
— Ryan
With all of that said, we have one ask of you, the fans. What types of content do you want to see more of in August and September? Do you want to know which Wild players would fare best in the Star Wars universe? Would you like to see a retrospective on the Minnesota coaching staff along with weaknesses they need to address in the coming season? What kind of content would you want to see more often in the regular season? Fun content, opinion pieces, detailed statistical pieces the day after games? We want Hockey Wilderness to be your one-stop shop for all Wild news, analysis, and commentary, so tell us what you're looking for. Leave your suggestions in the comments below.
We're excited for the new direction we're taking this site and we're also excited for your suggestions.
— Logan and Ryan