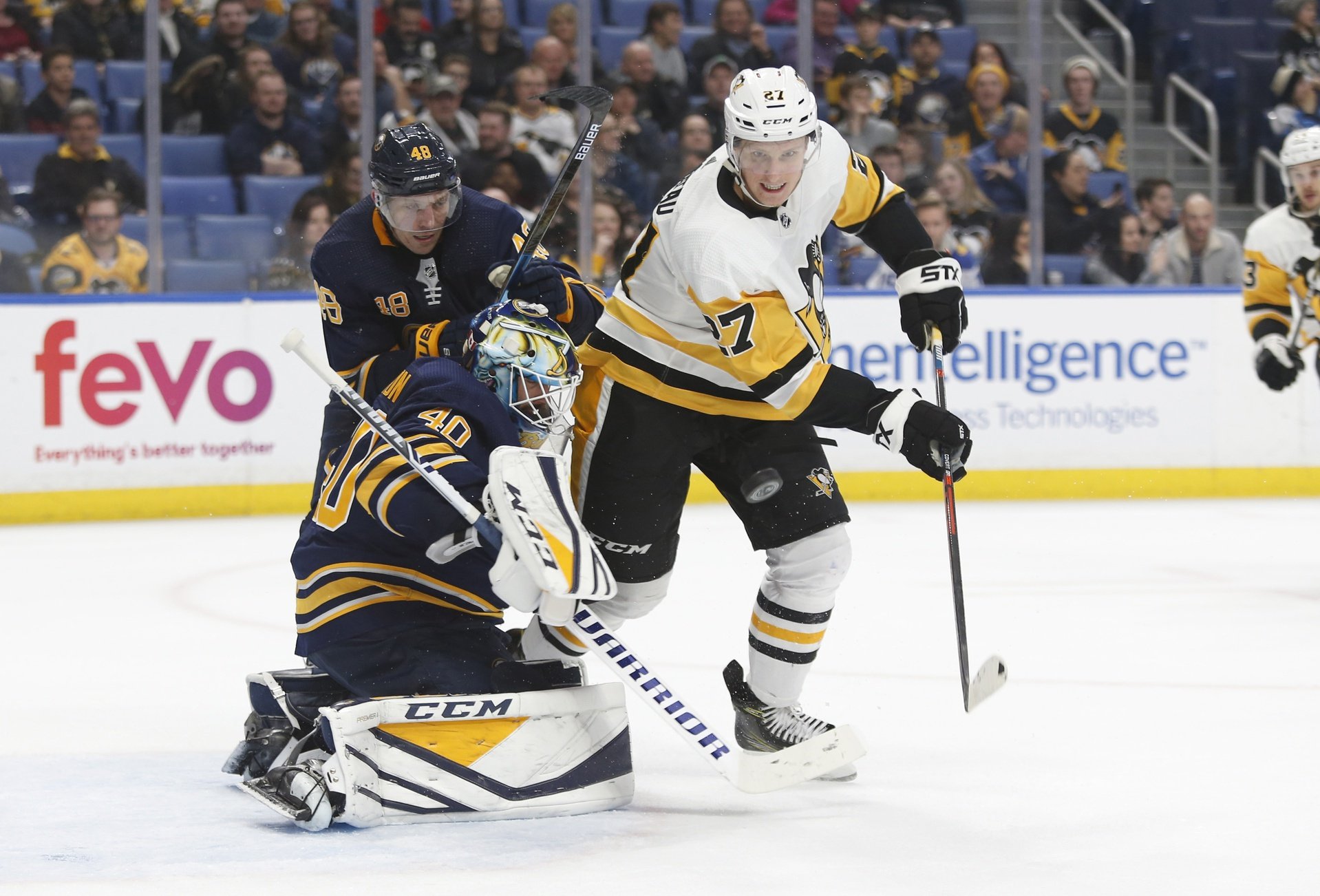 There's nothing Minnesota sports fans love more than One of Us playing with our hometown team. You could be a Hall of Fame talent or a fifth-line scrub. You could come out of a little known town up north or grow up eating cake in Edina. Doesn't matter. You're part of the family! Someone will always be sporting one of your jerseys at the Xcel Energy Center.
So you can imagine the buzz that came when the Wild traded for Nick Bjugstad, who checks all the homegrown boxes. Played high school hockey? Check. He won the Mr. Hockey Award and helped Blaine place third at the 2009 Tournament. Played at a local college? Check. Bjugstad was a big part of the Golden Gophers' 2012 Frozen Four run.
Now Bjugstad, who turned 28 in July, has found his way back to Minnesota. Two years ago, this would have been seen as a coup: He had a strong season where he set a career-high with 49 points. Instead, he came to Minnesota as a salary dump coming off the second back surgery of his career.
In addition to his injuries and subsequent drop in point production (28 points in his last 77 games), Minnesotans returning home to play with the Wild have had mixed results. Of course, there are players like Zach Parise and Matt Cullen who've worked out well. But ask someone like Mark Parrish or former Gopher Thomas Vanek how things worked out in St. Paul.
Today isn't for skepticism, however. Let's dream big and look at how Bjugstad at his best could impact the Wild. Time to take a trip back to the 2017-18 season.
Shot Machine
The first thing that jumps out about Bjugstad is his size. At 6'6" he's a very imposing figure, one tailor-made to be able to bulldoze his way to the net. But as Wild fans know, just because you have the build to crash the net doesn't mean you can do that consistently. Players like Charlie Coyle and Jordan Greenway both have the size, but neither are the prototypical power forward.
That worry doesn't exist with Bjugstad, and his 2017-18 season saw him at his most aggressive. Bjugstad ranked 15th in the NHL with 10.6 shots per hour at 5-on-5. That's the kind of shot generation ability that almost never happens in Minnesota. The only player in Wild history to best that was Parise (11.0) in 2012-13.
Bjugstad didn't just have shot rate working for him, he was regularly a dangerous shooter. Check out his shot map from 2017-18:

There's so many shots from in front of the net and in the slot. Thirty-one of those shot attempts were tipped, which is a pretty rare skill in Minnesota aside from Parise. It's not hard to see that skill set pairing well with a player like Kevin Fiala, who loves to work the perimeter for chances.
Even better, Bjugstad generated 23 rebound attempts at 5-on-5 that season. This ranked 11th in the NHL according to NaturalStatTrick. Since rebounds are much more likely to score than a normal shot attempt, this is extremely valuable. The Wild are also not a team that generates a lot of rebounds, which makes Bjugstad's shot profile a perfect fit.
Playing Faster
With the Wild on a quest to get younger and faster, it might seem that Bjugstad is an odd fit. A healthy Bjugstad skates well for his size, but he's no burner. But that doesn't mean he can't help Minnesota get faster. There's being fast, and there's playing fast, and Bjugstad was able to play with pace in 2017-18.
His line with Sasha Barkov and Evgenii Dadonov generated 3.39 expected goals per hour, sixth among 126 line combinations with 150-plus 5-on-5 minutes. Yes, Barkov and Dadonov are a potent combination, but Bjugstad did his part. Corey Sznajder's tracking data had him in the 77th percentile in zone entries per hour and carry-in%, which rates as a good transition player.
Minnesota was the most dump-and-chase team in the league, ranking last in the NHL in carry-in%. It would be preposterous to expect Bjugstad to fix that on his own, but luckily, help may be on the way. Fiala and Kirill Kaprizov should be strong transition players, and Dean Evason will want to establish a more up-tempo system than Bruce Boudreau had the Wild play for much of last year.
Of course, undergoing back surgery is always worrisome for a player's ability to skate. Health questions can't be avoided, and Bjugstad's performance in Minnesota will depend on whether he can recover enough to recapture his 2017-18 game.
If he's healthy enough to keep up with Minnesota's skilled players, Bjugstad should make a big impact. A right-shot center with his offensive toolkit is a player they've needed for a while. The former Mr. Hockey might not be enough to skyrocket them into contention, even in a best-case scenario. But at the price Minnesota paid, getting a Cullen as opposed to a Vanek is a major win for them.
All stats from Evolving Hockey unless otherwise noted.