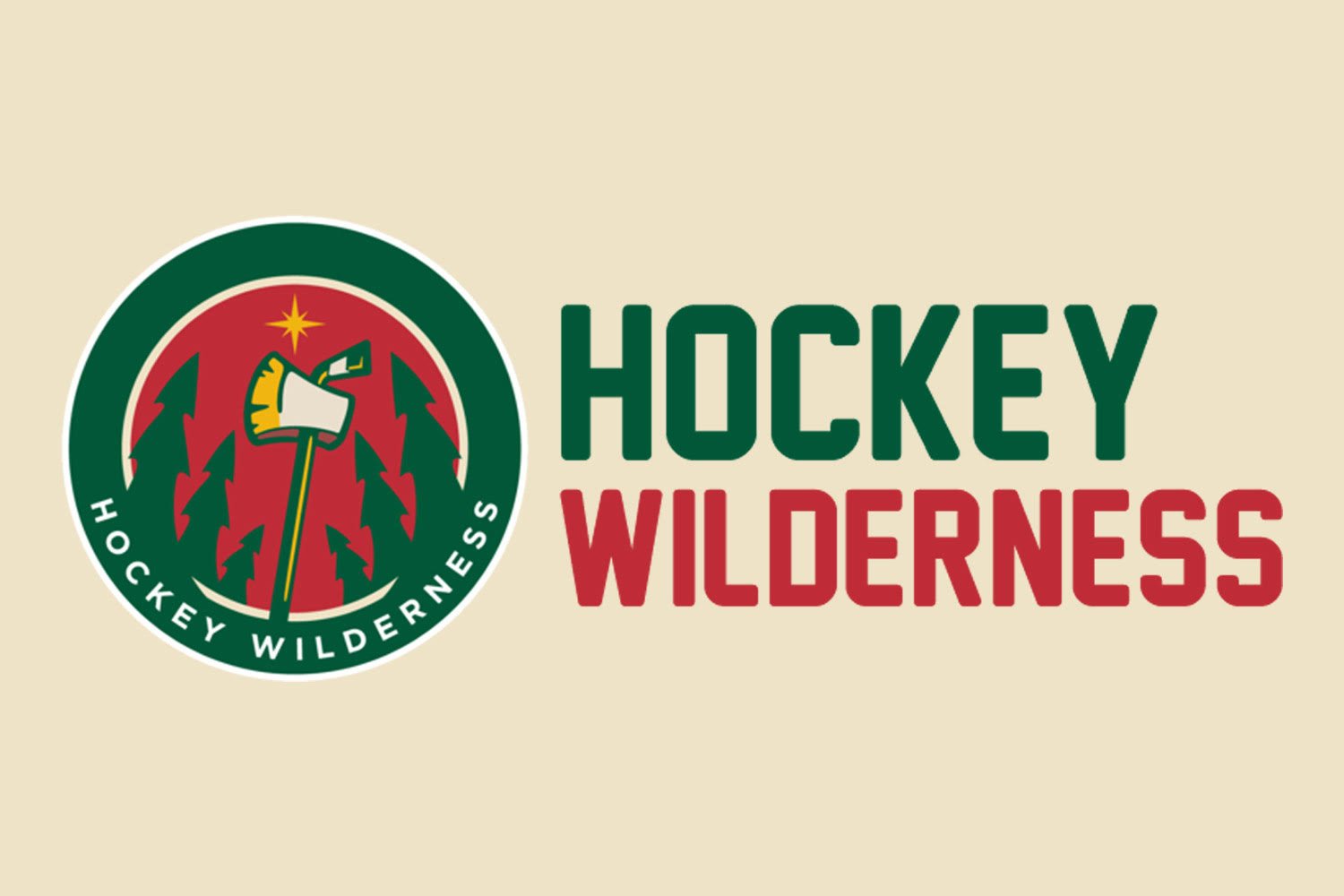 The thing about the Stanley Cup is that there's no exact formula for how teams can win it. Sometimes it's won with speed and skill, as has been the case for teams like the Blackhawks (three championships since 2010) and Penguins (three championships since 2009). But sometimes that same Cup is won with a very different approach, one that features brute strength, staunch defense, and playing a rough and tumble style. Those are the tactics the Bruins employed to win it in 2011, as did the Kings in 2012 and 2014, indicating that it can, in fact, be claimed through a variety of means.
Finding a Common Thread
While there is no single correct answer to how a team should be built for its quest to claim hockey's holy grail, one common thread never ever fails to appear on such rosters… solid all-world goaltending.
What I've noticed is that Cup-winning teams don't just have that one goalie that catches fire in the playoffs, though. On the contrary, Cup-winning teams of the last decade seem to consistently have a 1A/1B platoon in net, with a secondary starter that's able to shoulder significant workload. In fact, take a look at the batteries of the last eight NHL champions:
2018—Washington Capitals—Braden Holtby/Philipp Grubauer
2017—Pittsburgh Penguins—Matt Murray/Marc-Andre Fleury
2016—Pittsburgh Penguins—Marc-Andre Fleury/Matt Murray
2015—Chicago Blackhawks—Corey Crawford/Scott Darling/Antti Raanta (yes, all three)
2014—Los Angeles Kings—Jonathan Quick/Martin Jones
2013—Chicago Blackhawks—Corey Crawford/Ray Emery
2012—Los Angeles Kings—Jonathan Quick/Jonathan Bernier
2011—Boston Bruins—Tim Thomas/Tuukka Rask
Do you see where I'm going with this? To really compete for a Stanley Cup, a team absolutely needs two (or maybe even three) legitimate netminders.
Sure, we all witnessed the "awkward" situation of having both Matt Murray and Marc-Andre Fleury competing for time in Pittsburgh during the team's back-to-back championships. Yet the truth in hindsight is that the Penguins likely wouldn't have won either of their most recent Cups without having both of those outstanding goalies under contract and able to jump in when needed. And yes, they were both very much needed. Every goalie wants to be "the starter," but a 1A/1B battery is the best case scenario a team can have between the pipes.
Heck, even think about the 2003 Wild, which went on its magical run to the Western Conference Finals. During that unthinkable playoff run, Jacques Lemaire was rotating Manny Fernandez and Dwayne Roloson like a squirt team swaps its goalies, as if he was trying to avoid an awkward playing-time-related run-in with Manny or Roli's parents. Both goalies ended up greatly contributing to the team's success that postseason, and it's no coincidence that this was the season Minnesota made its deepest run in franchise history.
So Where's Our Depth Now?
Over the past few months, an interesting turn has suddenly been taken within the Minnesota Wild organization as it pertains to the team's systemic goaltending depth. The turn is that… well… it now has almost none. 
With Assistant GM Brent Flahr temporarily at the helm following the team's departure from the playoffs, Minnesota signed 21-year-old Finnish goalie Kaapo Kahkonen—a fourth-round draft pick in 2014—to his entry-level deal in May. 
But since that signing, which seemed at the time to indicate that the team was looking to expand its stable of goalie options, Minnesota has cut ties with all of its backstops not named Kahkonen, Devan Dubnyk, or Alex Stalock. You read that right… now that the team has separated itself from Niklas Svedberg, Steve Michalek, and Adam Vay, there's pretty much nothing left other than last year's NHL goalies and Kahkonen. Making matters a bit more dire, the Wild strangely opted not to add organizational depth at the position by selecting a goalie in last weekend's NHL Draft, despite holding eight picks (and yet, not picking a goalie wasn't even the team's strangest decision at that Draft).
While an upgrade is needed at the NHL level, the pipeline of young up-and-coming netminders is almost non-existent.
Solving This Conundrum
So where does new GM Paul Fenton go from here? Well, there have been rumors circulating that Dubnyk could be on the trade block. If this is true, I believe it's a significant error in judgment. In nearly every statistical category, Dubnyk has been among the best netminders in the league since joining the Wild in 2015. Yes, he has off nights. But you know something? So does every other goalie that's ever played hockey. Yes, he also has so far not been able to take his team on a deep playoff run. But you know something else? He has been played into the ground in every season he's spent in Minnesota because… you guessed it… there hasn't been a reliable 1B starter to handle a significant portion of the workload. 
Before going any further with my solution, I want it to be clear that I like Alex Stalock. He plays a style that I have always related to, and his story as a relatively small goalie playing in a big goalie's world has been inspiring to witness firsthand as a Wild fan. But after watching him for a season and change, I don't believe that he is the "1B" answer that Minnesota badly needs.
This past season, his first as Dubnyk's backup, Stalock started 23 games, but the vast majority of those came with Minnesota's starter on the shelf. He finished the year with a 2.85 GAA, .910 save percentage, and a 10-10-4 record. It was apparent throughout the season that Bruce Boudreau didn't fully trust his backup netminder, as he almost always went to Dubnyk when being forced to make a tough choice. Does that statline and lack of confidence from the coaching staff make Stalock a 1B goalie? Probably not. In fact, those things probably make him more of a depth goalie, one that can fill in when needed, but likely shouldn't be relied upon to carry too much of the NHL workload. 
So, Fenton can kill two birds with one stone here by putting some serious effort into finding an upgrade to his second goalie slot. If he brings in somebody that can challenge Dubnyk, with Stalock on a two-way deal, he could also easily solve Iowa's problem of essentially not having a goalie by putting an NHL-capable netminder back in the AHL crease. 
The free agent market is notably thin, though, and as the courting period winds down, it has been reported that Carter Hutton (I'd certainly take him), Jonathan Bernier (confusing, but would take him), and Cam Ward (nah) all have destinations in mind. So, that makes the pool of available goalies even thinner. 
Based on the market, I'd probably try to swing a trade for an up-and-coming type of netminder, the way that Arizona landed Antti Raanta last summer. But if nothing is coming to fruition—and Fenton probably needs to make up his mind on this quickly with free agency opening July 1st—then he has to take a swing at one of the UFA's out there.
Of the remaining available free agent netminders, I personally would focus my efforts on landing one of either Robin Lehner or Petr Mrazek. I know, I know… neither guy has especially outstanding career stats, and Lehner is apparently totally weird. If we were looking for a #1 starter, I would simply say "no thanks" to both. But since we're looking for somebody to backup and/or play more of a secondary starter role? Shut up and take my money! 
Both Lehner and Mrazek have experienced bumpy roads the last few seasons, playing behind some pretty sad teams in Detroit and Buffalo respectively. But both have shown flashes in their careers to indicate that they are legit NHL netminders. Remember when Mrazek started 49 games for the Red Wings in '15-'16 and posted a .921 save percentage? Or when Lehner notched a .924 save percentage in 24 starts that same season? 
These guys can play, but they both—like pretty much every goalie in the league—need the right situation. Minnesota can be that right situation.
Solved It!
Regardless of who the NHL netminder is that is brought in, Minnesota needs to be seeking an upgrade to play behind and push Devan Dubnyk. Whether that upgrade is a guy like Lehner, Mrazek, or somebody Fenton pries away via trade, this position needs to be addressed... and it needs to be addressed soon.
The good news is that as long as it gets addressed with at least one legitimate NHL goalie, the dominoes can quickly fall into place with Stalock moving down to Iowa and a couple other random depth goalies signed at some point this offseason. Then, if the Wild can get its act together by next offseason to stock the cupboard with drafted netminders and a traded-for prospect or two, it will quickly begin to bolster its organizational goaltending depth.
There! Poof! The problem is gone!
So, Wilderness, how would you fix Minnesota's goaltending conundrum?