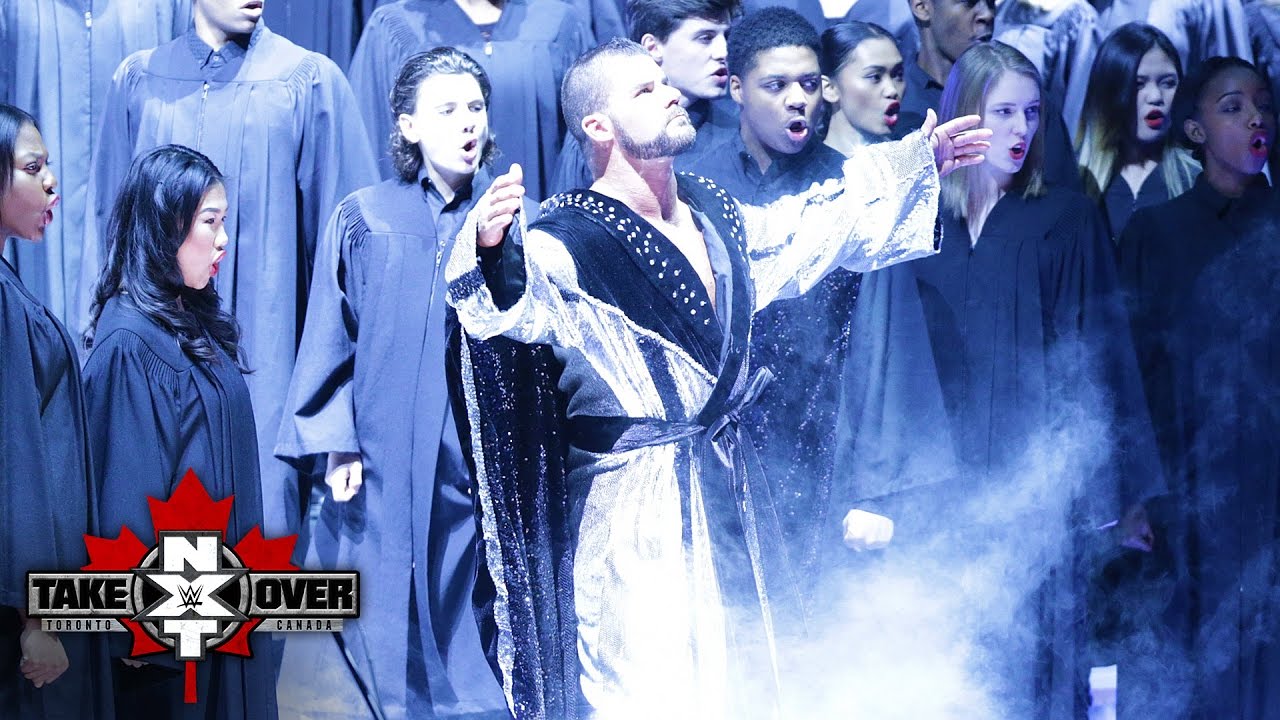 Greetings Wild fans! It's another installment of my monthly mailbag, where Wild fans ask me great questions on Twitter, and my friends troll me on Facebook.
My college buddies and I have been arguing this for about 10 years now: I grew up a Gopher hockey fan from day one. When I graduated high school, I chose to go to Bemidji State University. At the time, BSU was a D3 school, and in my first freshman year, they announced they would go D1 the following year. When I was enrolled there, I always cheered for the Beavers, while wearing my maroon and gold under my Beavers jersey. Upon graduation, however, I went back to cheering for the Gophers when the two teams played each other, and still do. They tell me I'm wrong and I'm obligated to cheer for my alma mater over any other team, I stand by having been a Gopher fan since I was a child. Which team is the correct team to cheer for when they play each other? BSU or the U of M?
-Tony Tengwall, @Tinger_3
Well Tony, that's complex moral dilemma there. Arguably the best part about college athletics is the passion from the fans, because it's a unique situation where you choose your favorite team. You can be a fan of your high school team, but most don't choose where they attend high school, and for better or worse, most folks gravitate towards the hometown team when rooting for professional sports, with the exception of a few clowns.
In the end, I think both parties are a little right. You've got deep-seated love in your heart for Gopher hockey, and that's great. Your friend's point that you're disloyal to your alma mater is also correct as well. But ultimately, I think you want the best for both schools, and let's face it, the Beavers aren't winning anything meaningful anytime soon. Luckily for you, Barry Alvarez ruined college hockey and the two teams don't play much anymore. If you want an ultimate ruling, I rule in favor of you, because it's Bemidji State.
Tater tot hot dish recipe - cream of what?
-Teddy Throwsevelt, @JunkWaxTwins
I think cream of mushroom is the standard here, but honestly, I'm not the hot dish maker in my household, my lovely fiancée is. I'll also take this opportunity to say that mushrooms are chunks of dirt flavored rubber and shouldn't be consumed by human beings.
Probably won't be the only one asking, but what are your preferred line combinations once 11 and 22 return (hopefully this week)? I'd go: 22-12-3 16-9-64 11-14-63 17-7-10/26
-Andrew Woodward, @Woodsauce24
I think we're on the same page here, Woodsauce. Lines in hockey are a funny thing, because chemistry is so unpredictable and fleeting at times. I do like the ZuckFinns line staying together, and putting the other three best offensive players on the other top line is fun. But ultimately, if it ain't broke, don't fix it -- a cliché that hockey coaches probably don't follow as often as we'd like. I miss the days of lines staying together for full seasons and earning sweet nicknames like The Russian Five, but I just don't think that's a thing anymore.
Salsa or queso? 
-Gretchen M., @EskomoKisses
Why not both?
http://e.lvme.me/xey31d.jpg
You're given a blank check to purchase any vehicle you can think of. What do you choose?
-Pete Leisen, @PandaPete21
This is a great question that can give you a great look into a person's personality. I'm a guy who leans old school, and I've spent enough time at car shows and drag strips in my youth to have fallen in love with American muscle cars completely and definitively. So with that in mind, here's my choice. Bonus points if you can identify it.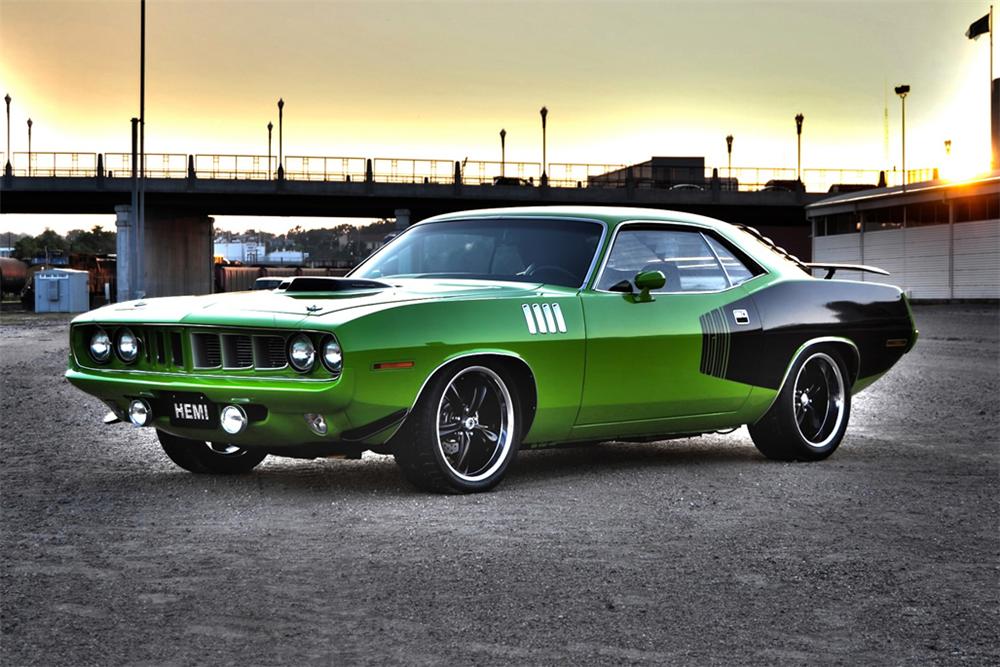 At what point do the Wild cut their losses and look to blow up this team and tank for a couple of years? Especially since they're going to need to get cheaper contracts due to the bloated contracts they gave Suter and Parise (Parise's contract scares me more due to his back injury)... we haven't had a natural scorer since Gaborik, or maybe Rolston. Follow up question... how far does this team need to go in the playoffs for Fletcher to keep his job?

 

-Nick Space, @NickSpace65

 

(hearty chuckle)

 

Lots of folks want the Wild to blow things up, and quite frankly, they may be right, as far as it being the quickest way to build a Stanley Cup team. But, it's much easier said than done. Tanking to the level that you'd get high enough picks to get those kind of generational talents you want like the McDavids or Matthewses of the world would mean gutting this roster to an absurd level.

 

We're talking about getting rid of all of your top-six forwards and top-four defenders, probably along with Dubnyk.

 

Needless to say that isn't happening anytime soon, but I also don't think this team is quite to that level yet. Have they had a disappointing season so far? Sure, but we're literally hitting the halfway point tonight, and this was a 106-point team last season -- the same quality as many championship teams. Winning the Cup doesn't always require a generational talent -- but yes, it helps -- so the Wild are trying to win the hard way, and it's still possible that they can. I didn't say it was probable, just that it was possible, if everything goes right.

 

With that in mind, the Wild may need to win two rounds in the playoffs for Chuck to keep his job, but I think it's entirely possible that he keeps it if they only win one. Hell, it's entirely possible that he keeps his job if they even make the playoffs, as making the postseason for six years straight is nothing to sneeze at. Craig Leipold was known to be very, very patient during his time in Nashville, so don't be shocked if the least bit of success allows Fletcher to keep his job.

 

In your opinion, did Alex Stalock do enough to earn his keep in MN, and even a starting job with another NHL franchise during Dubnyk's injury stretch?

 

-Pete Leisen @PandaPete21

 

In the seven games Dubnyk missed, Alex Stalock posted a .925 save percentage, which is pretty dang solid. At the same time, that's a fairly small sample size, and many advanced stats point to the Wild excelling at allowing a quantity of poor shots while not allowing many quality shots, so it's tough to judge him based on that. If Stalock can end the season with a SV% above .925, it's entirely possible that another team takes a shot at him being their starter. I'm still not sure that happens, and the Wild would probably look to keep him around as a reliable backup, which may be best for everyone involved,

.

 

Parise, too little, too late to make a difference in this season, or team savior?

 

-Joe Bouley, @JoeBou15

 

With the return of all our injured players, do we still have a shot at a playoff run? We get hot this time of year. Did we fall too far behind early or did we do just enough to keep hopes up and if we do have a shot can how high in the standing could we get to?

 

-Andrew Peterson

 

Well guys, we're only halfway through the season and the Wild are one point out of a playoff spot, so having a gloomy outlook on this season may be a little premature. *If* this team can avoid another swoon, and better yet, heat up in the second half without an Olympic break, it's entirely possible that this team makes the playoffs somewhat comfortably.

 

Please note I didn't mention winning the division.

 

Getting healthy is obviously a huge part of that, and there's something to be said for this team being 100 percent for the first time this season. If the team flounders now, with everyone back, then we can start with the full court press on negativity, I think. Parise will obviously be a part of that, but I'm not even entirely sure that he needs to be a big part. He's probably closer to a third liner right now, unless his back surgery gave him superpowers. While him being a depth piece is really nice, the team can't rely on him to take them on his surgically-repaired back.

 

Who is your favorite male and female wrestler in any company these days?

 

-Pete Leisen, @PandaPete21

 

I have to admit I'm not a massive wrestling fan outside of WWE, since I barely get time to watch that as it is, so I'm not going to pull out a Kenny Omega or Cody Rhodes here. My favorite male wrestler to watch is probably A.J. Styles; it feels like he could have a five-star match against a wooden chair at this point. Female is probably Ember Moon, for similar reasons, I've seen her live a few times now, and her athleticism is extremely fun to watch. I will note, however, that

-- when he was a heel in NXT -- was my favorite thing going in the last year, and I'm always looking forward to whatever the 4 horsewomen of NXT are doing next.

 

What's one thing you are looking forward to most about being married, and what is one thing you are not looking forward to the most?

 

-Rozlynn, not on Twitter, thankfully

 

I'm looking forward to everything and not looking forward to being apart, dear. 

 

In your opinion, what's the most head-scratching move GMCF has made during his tenure with the Wild?

 

-Pete Leisen @PandaPete21

 

Well, it's easy to call into question a lot of things that Fletcher has done...like every sports GM ever, but I'm going to go after what I feel like was this summer's lynchpin.

 

While I probably hated the 'Pomintrade' and subsequent Foligno extension more at the time, the reason it all happened was the way the Wild handled the expansion draft. Exposing Eric Staal was understandable, Matt Dumba less so and even I didn't mind the trade with Vegas that was made at the time.

 

Looking back, my guarded optimism was wrong, and had Fletcher exposed Brodin, I think the chips fall in much better order for the Wild, at least to my liking. In fact, I went through every step of that exact process this fall, you should read it. My analysis in September was virtually the same as it is now, and if Fletcher is fired, I'm also easy to locate to replace him.

 
---
Never Miss an Episode of Giles & The Goalie!