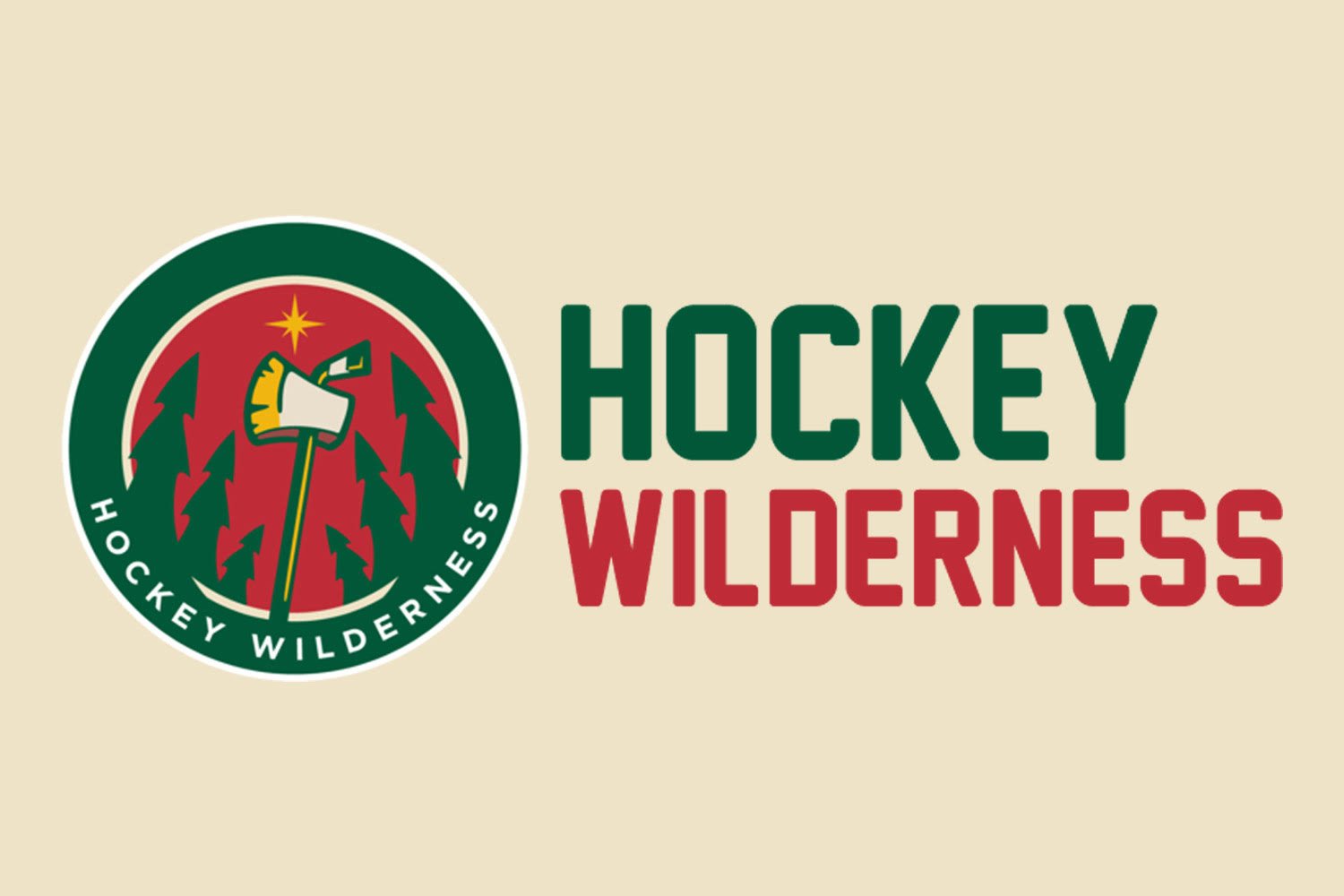 It's been a long few months since we have had live hockey to watch in North America. Whether you're catching the latest gifs of overseas play or enjoy some college hockey recently, it still hasn't been the same as the usual routine. Well that familiarity will return soon.
The 2021 IIHF World Junior Championship is starting just a couple weeks from now and the rosters of the 10 participating nations have been now finalized. When it comes to Minnesota Wild prospects, the team could have been represented more, but there will still be a few players potentially making us all giddy thinking about this team's future.
From first round picks, to late-round gems, there will be a total of five prospects representing their country in Edmonton, Alta. from Dec. 25 to Jan. 5.
F Matt Boldy, USA
One of the now elder statesman in the Wild prospect pool, winger Matt Boldy is making a serious statement at Boston College this year. Through just four games, the 19-year-old has scored three goals and eight points, leading the entire NCAA in points-per-game.
Boldy will face some competition to get a prominent role on the wing, with other top American forwards like Montreal Canadiens' Cole Caufield and Philadelphia Flyers top forward prospect Bobby Brink, but the coaching staff should not find an issue with giving the Wild teenager tons of leash with his offensive abilities.
This American team will have heaps of pressure on them, as their four-year medal streak came to an end in 2020, but with the raw skill that some players possess, they can make a strong push into the finals.
F Vladislav Firstov, Russia
Firstov is making history on this U20 Russian team. Joined by Calgary Flames prospect Yan Kuznetsov, they are the first college hockey players to represent Russia at this annual tournament. Teammates at the University of Connecticut, both Kuznetsov and Firstov will at least have the experience of the smaller North American ice to give them a boost.
The 19-year-old Wild prospect has only played in two NCAA games so far this season and has earned one assist through the couple matches. A modern winger with a possession sense that will make coaches experience euphoria, Firstov will likely play a depth role on this Russia squad, with high-end prospects like Toronto Maple Leafs first-rounder Rodion Amirov and Vancouver Canucks top prospect Vasily Podkolzin on the flanks.
At least he'll have some Minnesotan company.
F Marat Khusnutdinov, Russia
One forward that won't have to settle for a depth role on Team Russia is Wild 2020 second-rounder Marat Khusnutdinov. With some projected lineups already out, it has been reported that last year's silver medal winners will go with a top-heavy approach and put Khusnutdinov between Podkolzin and Amirov, to form a Voltron-esque super line that will be hard to stop. All three players are dominant in possession and have strong defensive attributes, while also contributing some terrific offensive awareness.
Khusnutdinov is the one player that I am personally excited to watch. With limited capabilities to watch the various Russian leagues that the teenager has played in this season, it'll be nice to see him in the middle of the action.
F Pavel Novak, Czech Republic
As a fifth-round pick, there's not a whole lot expected from Pavel Novak, but he will no doubt get a lot of ice-time on this Czech team. One of only nine players on his team that have been drafted, there should be a significant spotlight on the Kamloops Blazer winger, along with Montreal prospect Jan Mysak.
With the WHL season still in its offseason and not starting until the new year, Novak headed overseas to play in the Czech second division. Playing for HC Stadion Litomerice, the 18-year-old has scored one goal and four points through nine games.
F Marco Rossi, Austria
If there was one player that is going to try to put his entire team on his back to carry them through the group stages, it will be Marco Rossi. Austria is a bad team. The European nation was able to win the Division I tournament and earn promotion to the big show — with Kazakhstan heading the other way — but they will be in tough to keep their place for 2022.
Teammates aside, Rossi will be a joy to watch. While some of his wingers won't be similar to his usual Ottawa 67s teammates like Buffalo Sabres prospect Jack Quinn, he will still provide some highlight reel plays in some eventual losses.
The reigning CHL top scorer and OHL Most Outstanding Player award winner hasn't been able to play much hockey this autumn. Initially going over to Switzerland to play for ZSC Lions, the entire league experienced a COVID-19 outbreak. Positive tests piling every day, Rossi eventually had to go into quarantine after testing positive himself.
Almost a month removed and Rossi appears to be ecstatic to represent his country at this year's tournament.
The Canadian Castaways
There was a real possibility for the Wild to have representation on half of the tournament's teams, but instead, Hockey Canada decided to throw a giant middle finger in the face of the State of Hockey and cut the three Wild prospects that were Canadian hopefuls.
Winger Adam Beckman — reigning WHL leading scorer Adam Beckman to you — along with defensemen Ryan O'Rourke and Daemon Hunt, were invited to the camp held in Red Deer,
Shortly after Hunt was deemed "unfit to play", Canada cut Beckman and surprised some with this decision. Canada is always a tough nut to crack when it comes to their U20 squad, especially with some of the forward talent on this year's team, but with his age, experience, and resume of scoring a lot of fucking goals, Beckman should have been given a longer leash.
In the final round of cuts, blueliner O'Rourke was sent back to Ontario with some of his pride still in tact. It's incredibly difficult to go through that, and Canada could always use an old-school bruiser defenseman like the Wild's 2020 second-rounder, but he will hopefully have a massive season with the OHL's Sault Ste. Marie Greyhounds as their captain, to put it behind him.
Even without the Canadian representatives — who doesn't love a reason to hate Team Canada more anyways? — the Wild has enough prospects at the tournament to get us even more excited for the eventual return of NHL hockey and the future of this team.